Creating a high-performance website with a major SEO boost for AEG Australia
AEG, founded more than 130 years ago in Germany, is a premium household appliance brand known for its high product quality and sophisticated design. Niteco helped the brand in Australia and New Zealand to complete its reorientation towards more consumer-focused content and presentation with a brand-new Optimizely (formerly Episerver) website, designed and built on a tight schedule.  
Visit Website
The Challenge
AEG Australia's old website had been done 3-4 years prior, with lifestyle as key messaging throughout the site. Over the years, however, AEG sharpened its strategy to become more relevant to the consumers. This meant that their current page structure and UI style needed to be replaced to allow for more modernity, flexibility, and relevance to the target audience. As part of this, the client wanted more consumer-friendly navigation and page structure types for easy product selection. In addition, AEG wanted to give its web presence a performance boost.
AEG requested Niteco to build a new, product-focused, modern, SEO-optimized, mobile-responsive website showcasing the brand's high premium positioning with the latest technology. The website also needed to work for both the Australia and New Zealand markets. The new AEG brand site would be the central hub of AEG's digital ecosystem, enabling the client to provide consumers with better experiences at every touchpoint of their brand journey.
The Solution
Niteco took the complete website revamp from start to finish in two distinct phases over three months in early 2021:
Discovery and design: Using discovery workshops and insights from tracked user data and extensive research, Niteco and AEG agreed on a minimum viable product (MVP) that could be delivered by the customer's hard deadline just three months later. This included design work, development, SEO and content loading. Niteco's design team then immediately began creating new designs for more than 20 page types.
Implementation: Niteco tasked a 16-person team with developing key pages and functionalities. The team built the site on Optimizely (formerly Episerver) Commerce, meaning it's ready to become an E-Commerce site should the client wish to take that step in the future. As part of the implementation, our team also migrated existing integrations to other systems (PIM system, CRM, ratings & reviews platform, integration with store locator vendor, etc.). Ensuring performance, SEO health and mobile optimization were prioritized every step of the way. We also enabled detailed GA/GTM tracking, which would allow the client to accurately measure the site's performance after launch.
Overlapping with the technical implementation, Niteco's content team also filled the new site with AEG's newly created content, optimizing it for performance and SEO health along the way.
The Result
The site went live by the agreed-upon deadline and was a clear improvement over the old site, especially in terms of performance.
For product detail pages, the Speed Index improved by a whopping 640%, while Start Render and Largest Contentful Paint (LCP) for those same pages improved by 88% and 82%, respectively. For the homepage, the Speed Index improved by 195%. These are all important factors of the newly introduced Google Core Web Vitals.
In addition, the site's SEO health score increased by 35 points to reach a healthy 99.
Niteco's mobile-first approach also resulted in improvements for users on mobile devices. As a result, the bounce rate of mobile users decreased by 12%, while session duration and pages/session saw a slight increase. Furthermore, the new SEO-optimized AEG website saw an increase in organic traffic of 4% immediately post-launch.
As agreed upon in the Discovery phase, Niteco continued to work on additional features for the site after the launch, including a wish list function, Shop the look function, and improved video pages. We also began work on enhancements for the Inspire with AEG section, where the brand can establish its thought leadership, improve SEO and educate users.
The AEG team will also receive a customized live dashboard using Google Data Studio that allows them to easily track user behavior and conversions while also keeping an eye on the site's performance.
Niteco has been a fantastic Agency to work with. We're very pleased with how the new AEG ANZ websites have shaped up, maintaining the brand's premium visual identity in a very tight deadline. The site is already performing well with increased search visibility across all categories. Two things in particular about their service are exceptional: speedy email response and their expertise in the Episerver platform.
Looking forward to working on many more digital projects.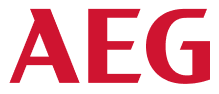 Sujeeta Dangol
Digital Project Manager