Conversion Rate Optimization leads to better user flows for Electrolux
Electrolux was looking for ways to boost conversions for its websites in several markets across the APAC region and turned to Niteco. Our Conversion Rate Optimization (CRO) team performed extensive testing on 14 sites using 6 different languages, leading to, among other things, a successful overhaul of the checkout funnel and more products added to carts.
Visit Website
Project info
June 2022
Digital Marketing , UX/UI Design , Episerver , Optimizely
Google Optimize , Google Analytics , Hotjar
More clicks on featured products
Increase in "Add to cart" actions
Average session duration increase
The Challenge
Electrolux was cooperating with separate agencies in the APAC and ANZ regions, performing A/B and multivariate testing on its various websites before making the switch to Niteco's CRO services in June 2021. The customer was looking for a single partner with the ability to manage all aspects of testing and implementing test results. With the developers, designers and GA/GTM analysts of Electrolux's APAC/ANZ sites sharing an office with the CRO team, organizational silos would be a thing of the past.
Most important for the smooth running of testing campaigns is communication between Electrolux and Niteco's teams at all stages, from hypothesis to implementation of results. Regular meetings were therefore crucial to the success of this project in order to iron out any misunderstandings or miscommunications and agree for which key performance indicators (KPIs) tests should be run.
The Solution
As part of the suite of services being provided to Electrolux by Niteco, our CRO team implemented an all-new workflow based on hard data. Using the data collected by Niteco's in-house analysts with tools like Google Analytics or Hotjar, the CRO team identified parts of the Electrolux sites where changes might lead to better user experience and higher conversion rates. They presented their hypotheses to the customer teams and created mockups of the tests with the help of Niteco's designers. After the Electrolux teams approved the test, it was then set up using Google Optimize. Niteco's experienced developer and tester teams also supported the implementation of tests, ensuring that the website would not be negatively impacted.
For its tests, the CRO team looked beyond just simple text or button changes, instead focusing on testing entire flows and layouts. Tests were usually performed on high-traffic websites in the region, with findings then applied to other sites as well. However, the CRO team ensured that cultural and regional differences were incorporated into the test by consulting with the customer's local teams and running separate tests whenever necessary.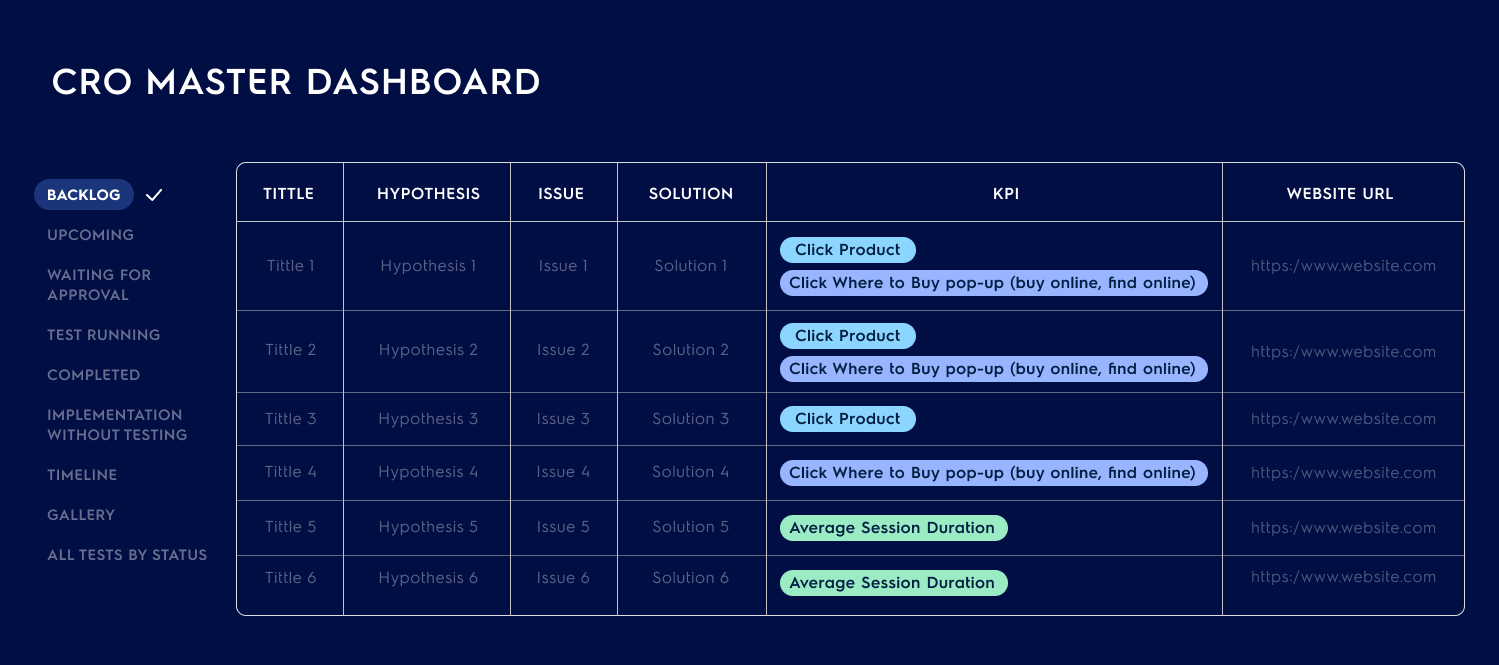 The Result
Since beginning work on the project in June 2021, Niteco's CRO team has consistently performed A/B and multivariate tests, building a comprehensive CRO plan for the client's websites across the region.
Based on Niteco's hypotheses and tests, the whole checkout funnel including cart page, delivery information submission form and installment option choice was revamped. Among other results, this led to a huge increase in the selection of installment options.
Successful tests on product listing pages and product detail pages also resulted in a 25% increase in "Add to cart" actions, while tests on the homepage brought 21% more clicks on featured products. With the tests performed on the sites' blog sections, Niteco was also able to increase the average session duration by 9%.
The Niteco CRO team's outstanding work on sites in the APAC region led to Electrolux Australia also switching from its CRO agency to Niteco, with several markets in the MEA region following suit. Niteco now manages CRO for 14 sites using 6 different languages.