After an involuntary hiatus caused by the Covid-19 pandemic, Niteco's charity organization NICEF was finally able to relaunch its activities in Vietnam in the summer of 2022. The organization, run by Niteco employees and supported by the company, has been helping those less fortunate in Niteco's chosen home of Vietnam since 2014. Among other things, NICEF has sponsored heart and cleft lip surgeries and built school playgrounds in rural areas.
In July 2022, a team of Niteco employees traveled to the Vietnamese province of Son La to help in the renovation of a nursery school in the small rural commune of Long Sap. Pha Don nursery school was in dire need of new facilities like restrooms and a kitchen to cook meals for the pupils.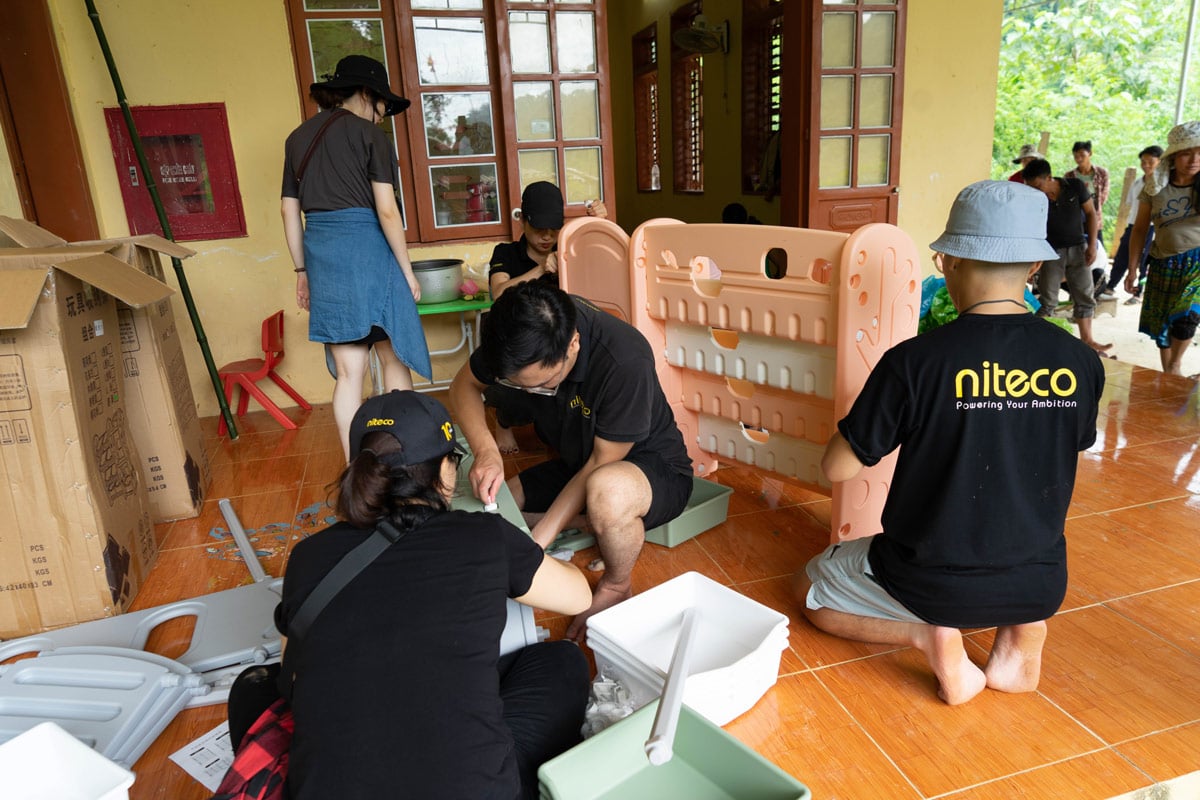 The NICEF team building new book shelves for the pupils
The NICEF delegation brought along donations and gifts generously given by Niteco employees, among them an amount of VND23,450,000 (~$1000) to buy school supplies and building materials. The team also brought in-kind donations like books, clothes, and toys. NICEF also donated VND62,000,000 (~$2600) for the construction of the new kitchen and restrooms, as well as for the restoration of old facilities in need of repair.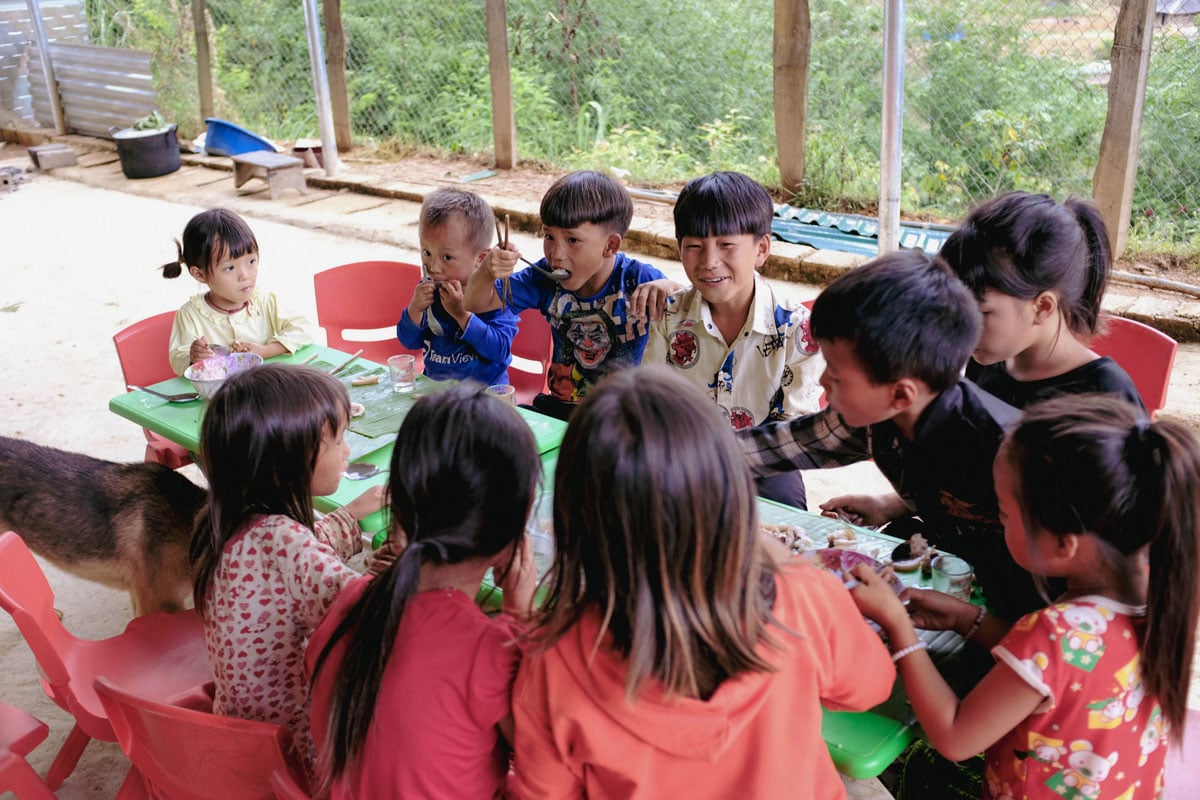 The pupils of Pha Don nursery school eating their lunch in school
The visit continues NICEF's proud tradition of supporting schools and kindergartens in rural Vietnamese provinces, helping teachers create a more comfortable learning environment. In 2019, NICEF raised more than $2500 to build a playground at a school in the province of Thanh Hoa, and in 2017, Niteco employees raised more than $8500 to build a new kindergarten building in a small village in the province of Bac Kan.
Since 2014, NICEF has raised more than $75,000, with Niteco regularly pitching in and matching the donations made by employees.