As an IT company, people often think that what we care are merely code, software, and websites. But at Niteco, it's our passion for human beings that sets us apart from other businesses in the industry. And nothing proves this more clearly than our philanthropic efforts.
As committed to the community as we are to our customers, Niteco encourages all employees to actively participate in charitable activities through the company's charity foundation, named the Niteco Charity Engagement Foundation (NICEF).
Major achievements
Led by our CEO, Pelle Niklasson, since its founding, NICEF has raised more than $75,000, funded nearly 500 children with cleft palate surgery, and built a school in the highlands, building a playground at a school in the mountainous area of Thanh Hoa province, besides donating books and new bicycles, facilitating the children's journey to school.
Children in need of heart surgery have also been supported through the Linnea Heart Program, set up in honor of Pelle's eldest daughter Linnea, who was born with a congenital heart defect. Moreover, NICEF also organizes a series of educational activities and fun days for underprivileged children in Vietnam.
Besides, every year, NICEF also organizes activities such as donating old clothes, giving gifts to the disadvantaged during holidays such as Mid-Autumn Festival, Christmas, etc., which helps warm up the people on cold winter days.
From a group of kind hearts to a life changer
Behind the statistics are real people's stories of struggling and winning. It was a three-year-old child named Thien Kieu. Born with a severe heart defect, Thien Kieu's life was in danger without the life-saving surgery that cost more than the impoverished parents could afford, Thien Kieu would have surely faced death. Thankfully, NICEF was aware of her plight in time and funded $2,000 for the surgery which she had been desperately needed. Now, back to her home in the village of Lung Bong, Cao Bang, more than 200km far from Hanoi, everyone is very happy to see that once-little Thien Kieu is now healthy and ready to go to school. It was a very precious moment that her parents feared she would never have experienced, but it became a reality thanks to the kindness of NICEF members. Expressing infinite gratitude, Ms Huyen, Thien Kieu's mother said: "I didn't dare to think about this day. You guys saved my daughter, and saved my family at the same time."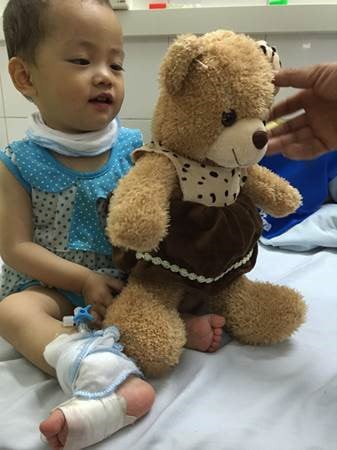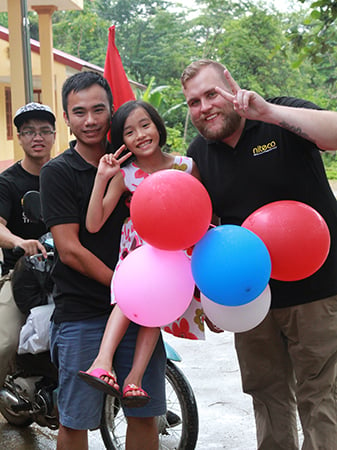 Baby Thien Kieu before surgery Picture of Thien Kieu after 3 years
Make a lasting and radical difference
Looking forward to the future, NICEF hopes to support more children, more families and more communities. In the same way as Niteco strives to lead digital transformations globally, NICEF is also working hard to change people's lives at their fingertips. To be able to more families like Thien Kieu more, that is our driving ambition of NICEF.