Niteco's E-Commerce solution for Electrolux Australia is the winner of the Optimizely Optimizer Award for Best B2B Buying Experience in Asia Pacific & Japan. In an online awards ceremony held on January 20th, Niteco's work was honored for its buyer flows and overall experience. Niteco had created a single-platform E-Commerce solution that can accommodate B2B, B2C and staff sales commerce using the same codebase, based on Optimizely Commerce.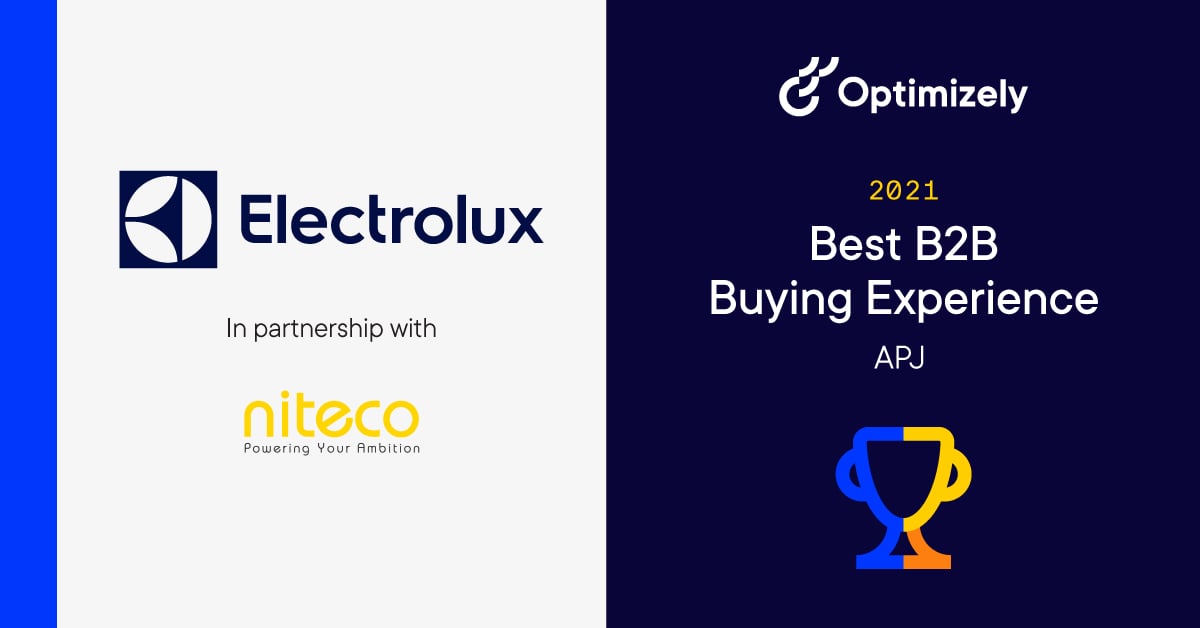 "The award is a fitting recognition of our team's excellent work on this best-in-class E-Commerce solution," said Niteco founder and CEO Pelle Niklasson. "We believe the buying experience is the foundation of successful E-Commerce, and a good experience has a direct and positive impact on a company's revenue."
Paul Tannock, Head of ANZ and Emerging Markets at Niteco added, "Winning this award is a direct result of the amazing collaboration between both parties and truly understanding the requirements, complexity and roadmap of what Electrolux was looking to achieve over the next 5 years. Niteco was able to execute this on time and budget with incredible performance and scalability. We have now launched this multi-brand, multi-lingual commerce solution across 10 countries and 20 sites for Electrolux Group in less than 2 years."
The Optimizer Awards recognize forward-thinking organizations that are leveraging Optimizely's tools in exciting ways to go beyond the conventional, unlocking digital potential and inspiring others to follow suit. Niteco additionally received the award for Most Customer Centric Digital Experience for its work with AEG Australia.
Niteco was previously awarded Optimizely Commerce Partner of the Year for two years running, 2020 and 2021.