Collaboration should be a top priority for any business. However, sometimes, it is either neglected or underappreciated. The main reason is: While it may take time and money to bring employees together, the values of strong collaboration are not always tangible in the short term.
So, we come up with this blog to suggest a few easy-to-use collaboration and management tools. Most of them just require quick and simple installation. In the first part, we have introduced Slack, Trello, Asana, JIRA, and Awesome Screenshot. Here are other tools in our favorite chart.
6. Geekbot


Daily stand-up meeting is our traditional way to start a working day. To keep the meeting on-point, each team member goes through a regular set of questions:
What did I accomplish yesterday?

What are my tasks today?

Are there any obstacles and do I need any help?
With Geekbot, you can hold an asynchronous morning roll-call for a global team inside Slack. Your team can tailor the daily questions to best suit your needs. Geekbot will privately remind everyone to answer the questions then post them into a channel.
To maximize the efficiency of a stand-up meeting, we recommend having a Kanban board to track the workflow. (Trello is a good Kanban-based option). Consolidating these tools lets you see which tasks are getting stuck and which blocks are hindering the process. Therefore, your team can keep focused on the real tasks instead of switching back and forth without finishing anything.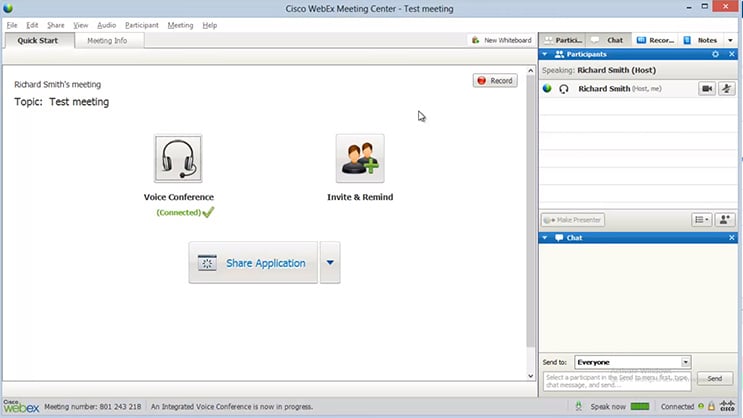 Cisco WebEx Meeting is not just an alternative to Skype for Business. This app works upon the idea of building a digital workplace for a distributed team.
It's true that technology permits you to skip in-person meeting. To get information from a remote colleague, you can simply send a questionnaire to him/her via email. But to establish trust and get a real sense of shared vision, it requires frequent face-to-face communication.
Cisco WebEx Meeting might be a good choice for your long-distance meetings. It offers HD video, integrated audio, and especially real-time content sharing. In addition, it has a Meeting Space for you to document all the uploaded files, agenda, meeting minutes, action items, and recording synchronized.
With the free version of Cisco WebEx Meeting, you can have a meeting of up to 3 people.
8. Zephyr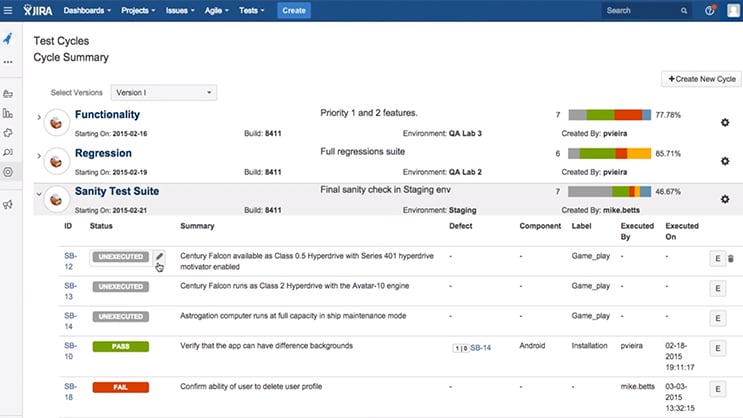 As mentioned in the previous blog, by offering integration with numerous add-ons, JIRA is a versatile management app.
Zephyr is a quite popular test management add-on for JIRA. With Zephyr, you can manage all aspects of software quality right inside JIRA. It is capable of planning test cycle, creating a test, performing a test case, and it provides global access.
If you are juggling multiple projects which require both automated and manual testing, chances are you will find Zephyr a potent tool to accelerate testing schedule.
9. Bitbucket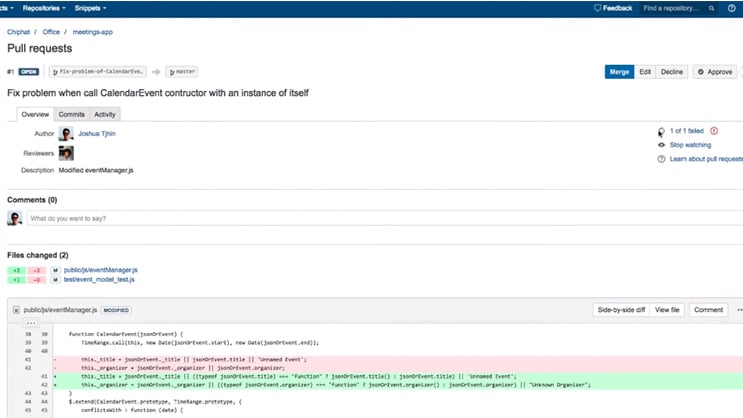 Both Bitbucket and Github are top-tier hosting services for source code and development projects. While Github is a perfect choice when it comes to open source development, Bitbucket is preferable if you are building a private or personal project.
Bitbucket supports unlimited number of public and private repositories for teams up to 5 members. Compared to Github, this is a completely different strategy. Github does not charge you as long as you open-source your codes, but you will have to pay for the private ones.
Inside Bitbucket, you can leave comment under each code file. At the same time, you can also have high-level discussion for the entire thread. This tool also streamlines communication by allowing direct pull requests in the terminal.
10. SharePoint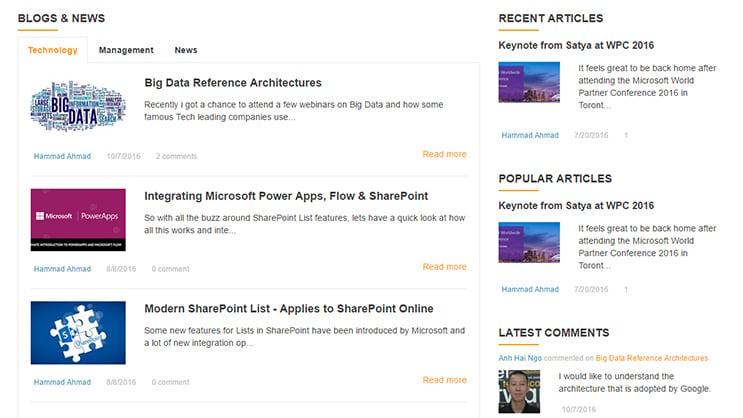 Microsoft SharePoint has been around for a long time. Nevertheless, it has never been outdated.
You may ask, what differentiates SharePoint with other management tools? In fact, SharePoint is a content hub that contains all of your team's documents and archives. As it is a Microsoft product, it allows you to create and share content using the daily tools like MS Word, MS Excel, MS PowerPoint, etc. You can call SharePoint an out-of-the-box intranet. By giving ubiquitous access to information, it encourages global workforce and enables faster decision.
To be more convincing, SharePoint enables you to add custom functionalities for your own business. Our Microsoft team has helped many clients tailor centralized systems upon SharePoint.

Read more: Top 10 tools for productivity across global teams (part 1)