On Sunday, October 8th, badminton enthusiasts gathered for the hottest event of the month - Niteco Badminton Fight Season 3. This exciting event brought together 24 participants across five categories: Men Single, Women Single, Men Double, Women Double, and Mixed Double. With intense and captivating gameplay throughout the matchups, the tournament highlighted Nitecans' talent and passion for badminton.
It is always Niteco's mission to promote a healthy and active lifestyle within the company. The Niteco Badminton Fight Season 3 tournament served as a platform to encourage the love for badminton and inspire more individuals to take up the sport.
Our amazing players this year <3
The participants, both seasoned players and newcomers, got a chance to show their amazing skills through fierce competitions. Sportsmanship also showed throughout the matches, with players showing respect to and sharing encouraging words with their opponents. Everything combined perfectly to create an opportunity for badminton enthusiasts to connect, share their passion, and build lasting friendships.
But of course, you may wonder about the result of the tournament, right? Read on to see some exciting moments from the competition and find out about the winners with us!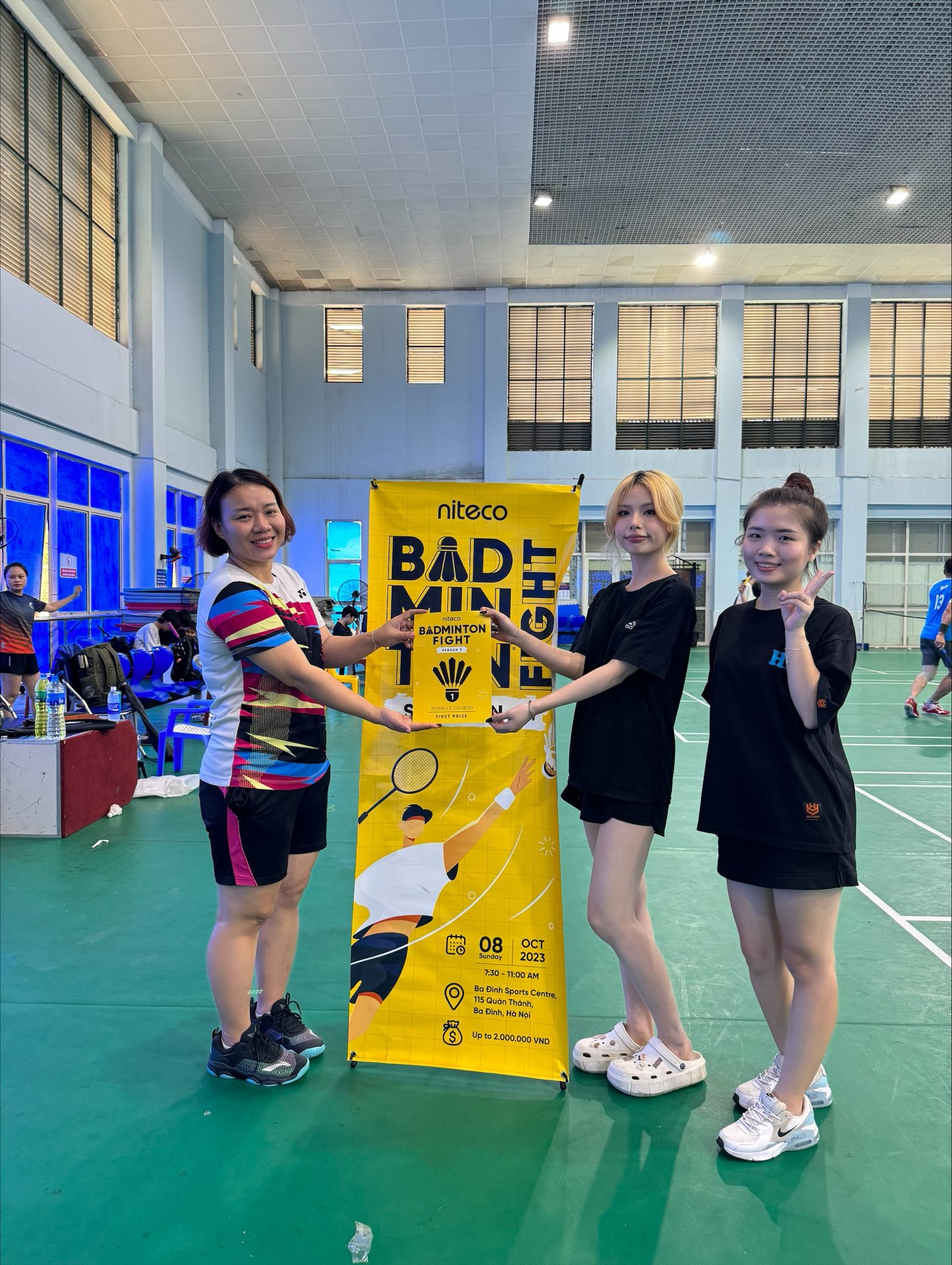 Women Double 1st place!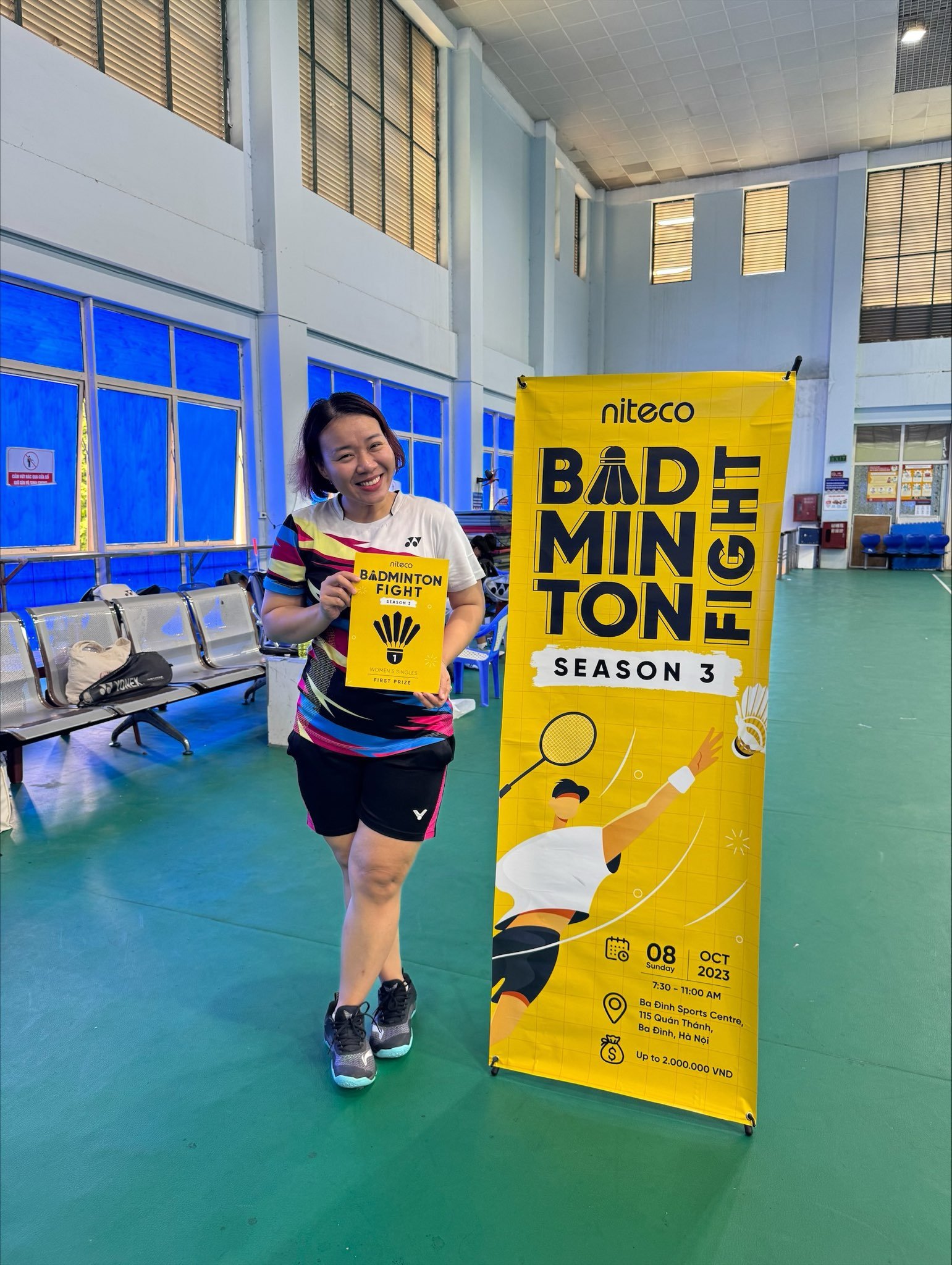 Women Single 1st place <3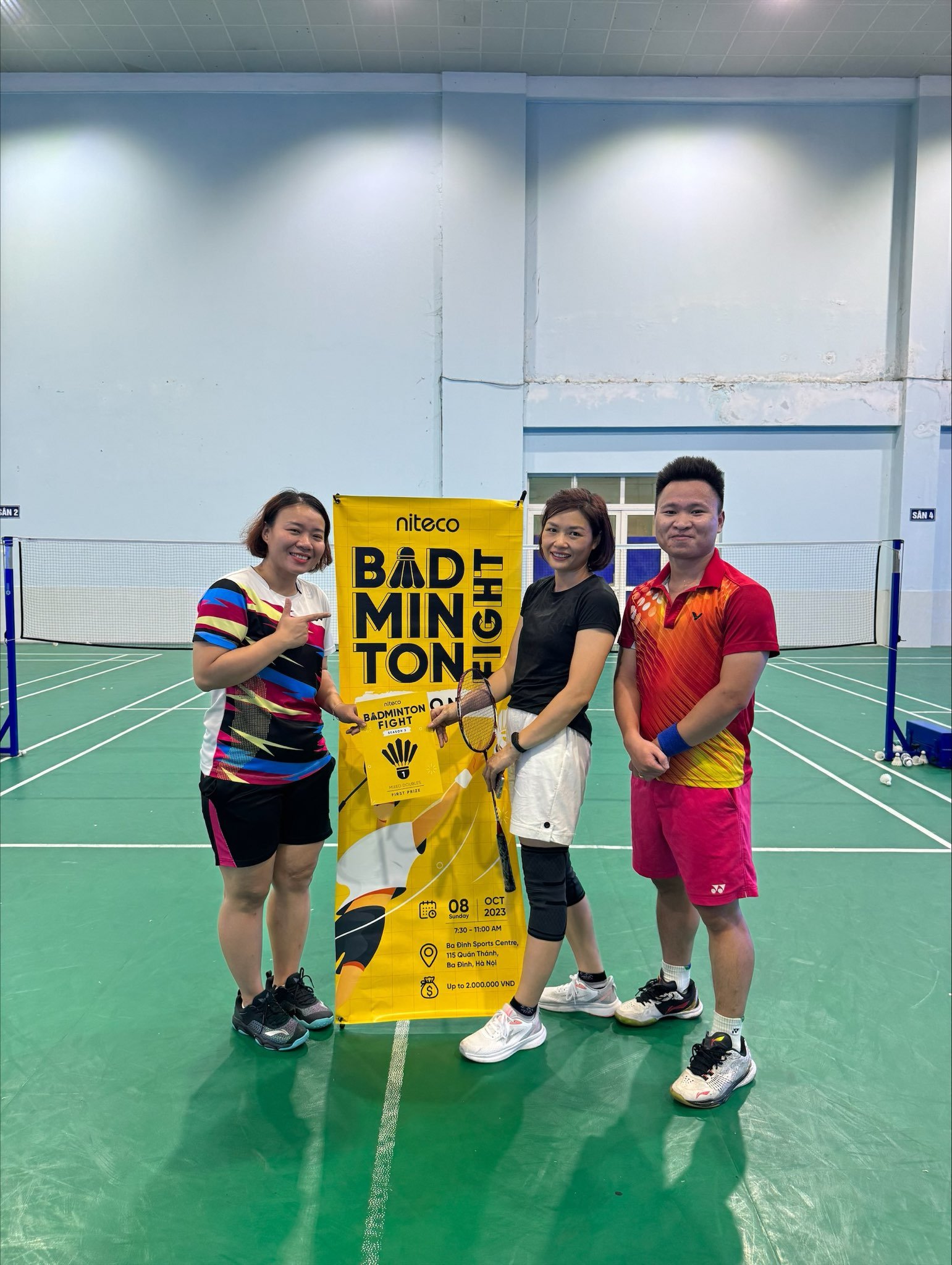 Mixed 1st place! Congratulations!!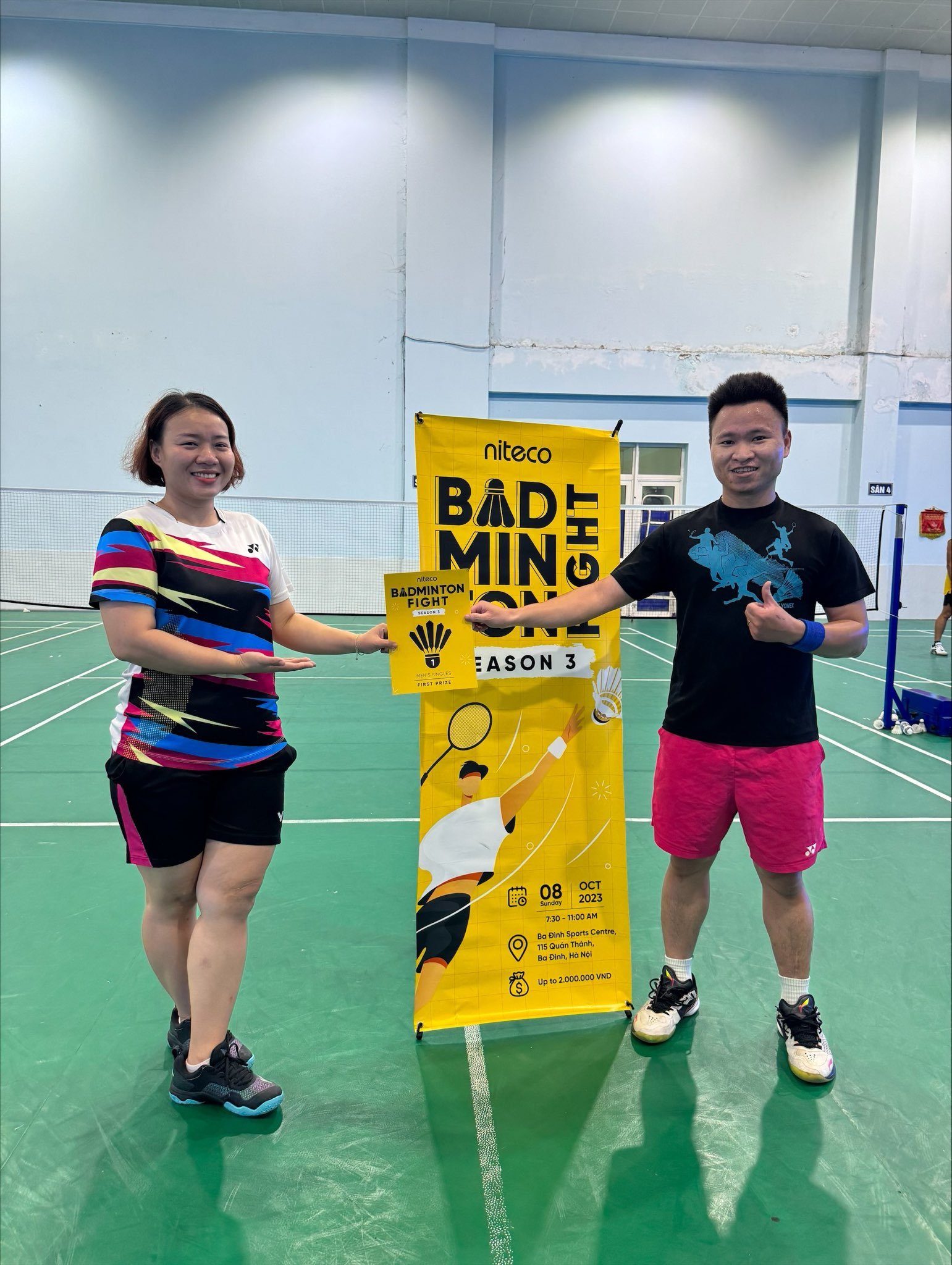 Men Single 1st place!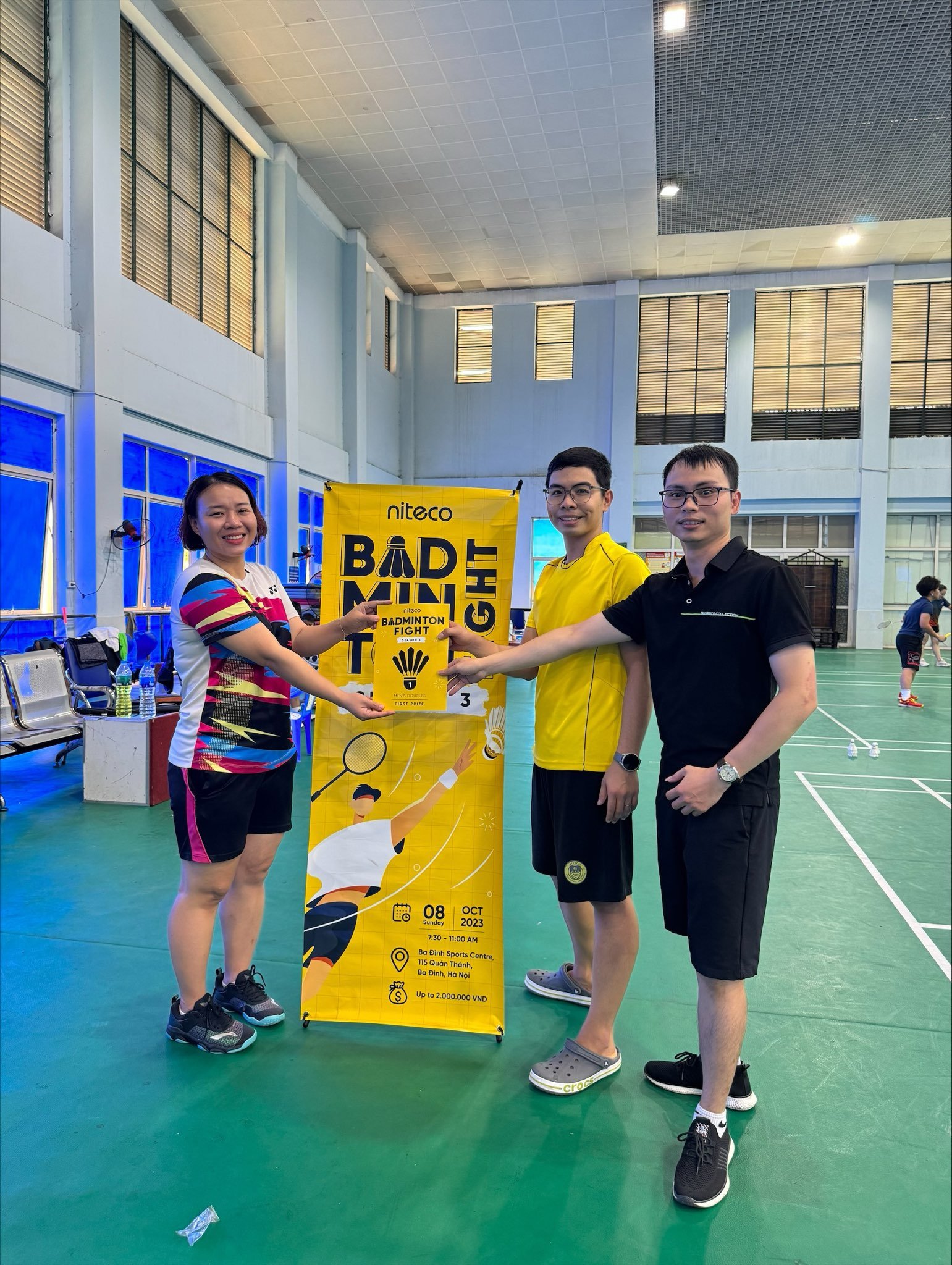 Men Double 1st place
All winners of this season!