On Monday 22 May, Niteco has its second Movie Day of the year with over 100 Nitecans in the Hanoi office heading to the cinema to watch the famous Fast X at BHD Cineplex in Vincom Pham Ngoc Thach.
They said Monday is one of those days not only do you need a large cup of coffee, but also your coffee also needs a coffee itself. But last Monday, besides the aroma of coffee filled the air of our office, we did have something extra special: Popcorn!


We spotted lotssss of popcorn!
What do you think when you think of popcorn? Yuppp! Movie! As a tradition, we Nitecans watch a movie together every 3 months. This time, we had some options to choose from: Fast X, Guardians of the Galaxy 3, Hypnotic, and The Black Demon. But we all knew what the majority of Nitecans were gonna pick since Fast and Furious has been under the spotlight for some time.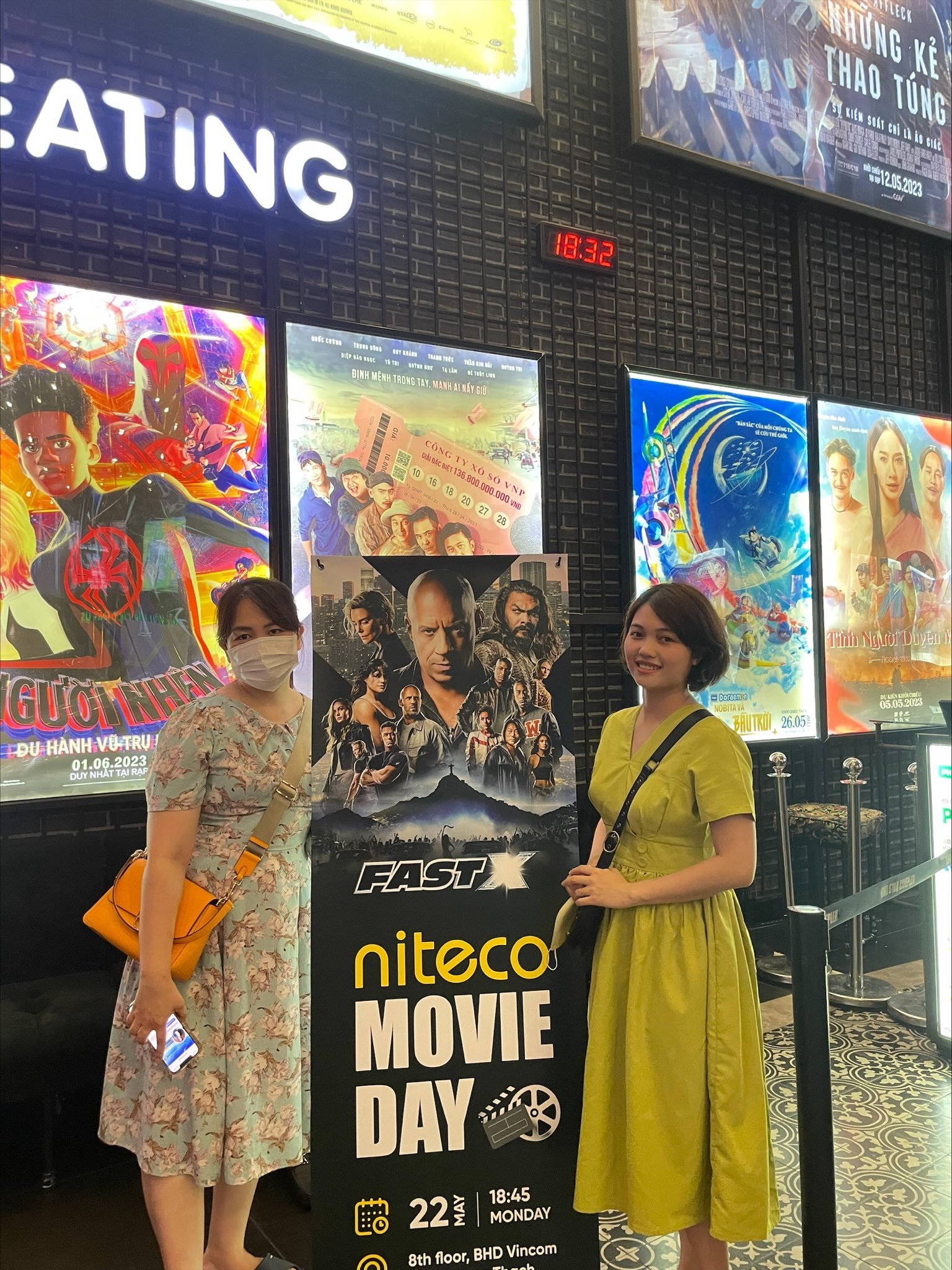 Van Dao and Ha Tran happily enjoy Movie Day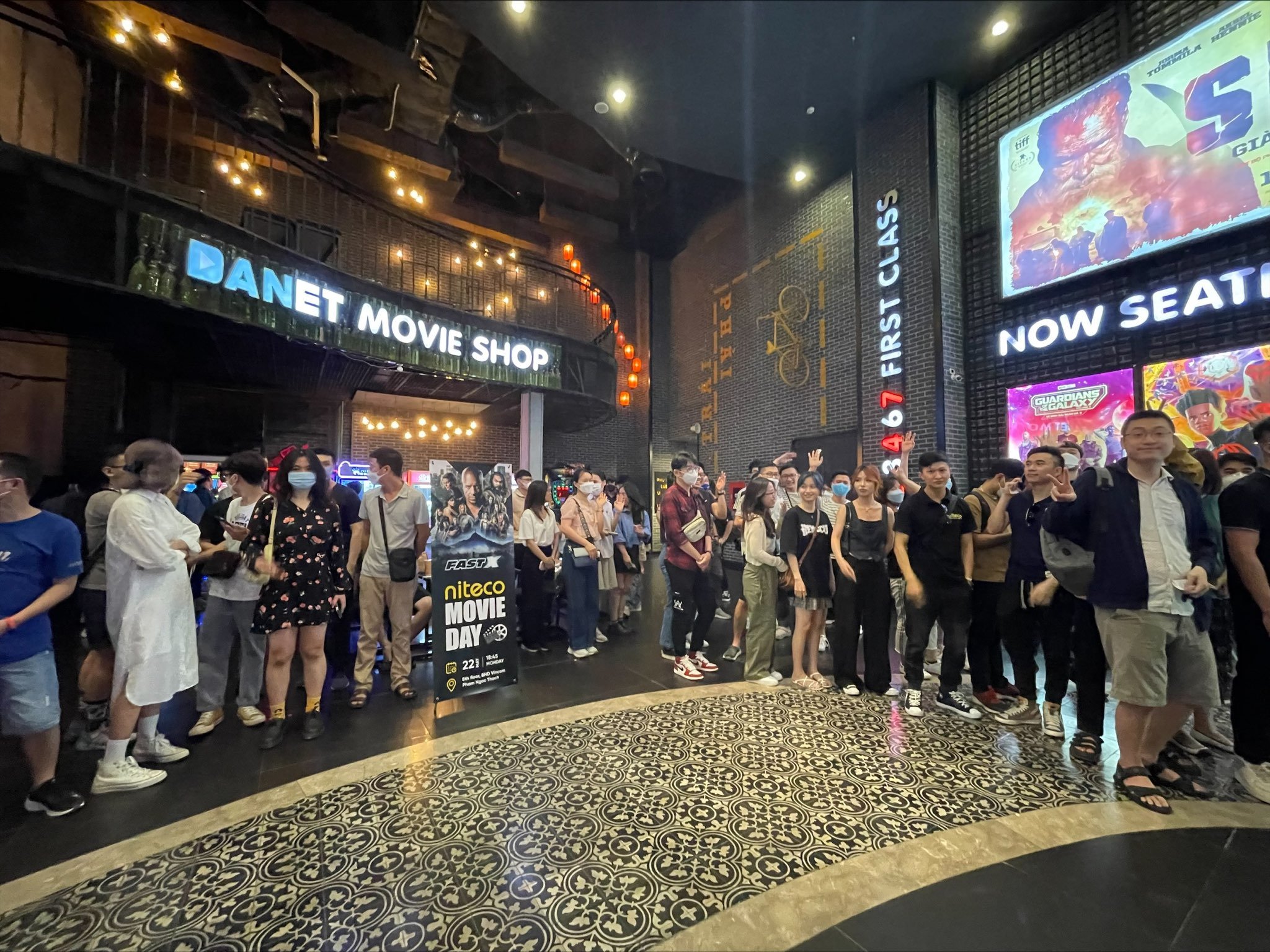 A long line of Nitecans waiting to check in
2 hours of excitement, full of actions, and a big surprise at the end (for those who missed the movie… my lips are sealed!), everything put together an intense and exciting movie.
To be fair, the organization of Movie Day is pretty much the same every quarter, but the feeling after watching a movie on a big screen is what makes it count.
Summer is just around the corner as we say goodbye to the very last "cold breeze" of the winter. Stay tuned for more summertime activities coming your way!