If you work at Niteco long enough, you'll know we are excellent "runners". In the morning, we run to get to the office on time. During the day, we run to meet our clients' deadlines. But none of those things would bring us more excitement than racing by Hoan Kiem Lake on a Saturday morning.
This year, Ekiden SS7 was held on 25th March. Ekiden is probably the most loved sports competition among Nitecans, to the point that it's held twice a year to serve all the running lovers out there.
If you haven't seen Nitecans running, you'll probably think it is a relaxing activity, compared to other sports. But there are reasons why the big trophy of Ekiden is always something to dream about: You gotta be strong and fast, and work with your teammates well to win the race. It truly needs as much effort as any other sport.
Ekiden SS7 still kept the traditional rules: Each team, consisting of 3 persons, has to finish 8 rounds of Hoan Kiem Lake. Each player will run in the following order: 2 rounds - 3 rounds - 3 rounds. The order of members will be decided by each team and whoever completed 8 rounds of Hoan Kiem Lake first will be the winner.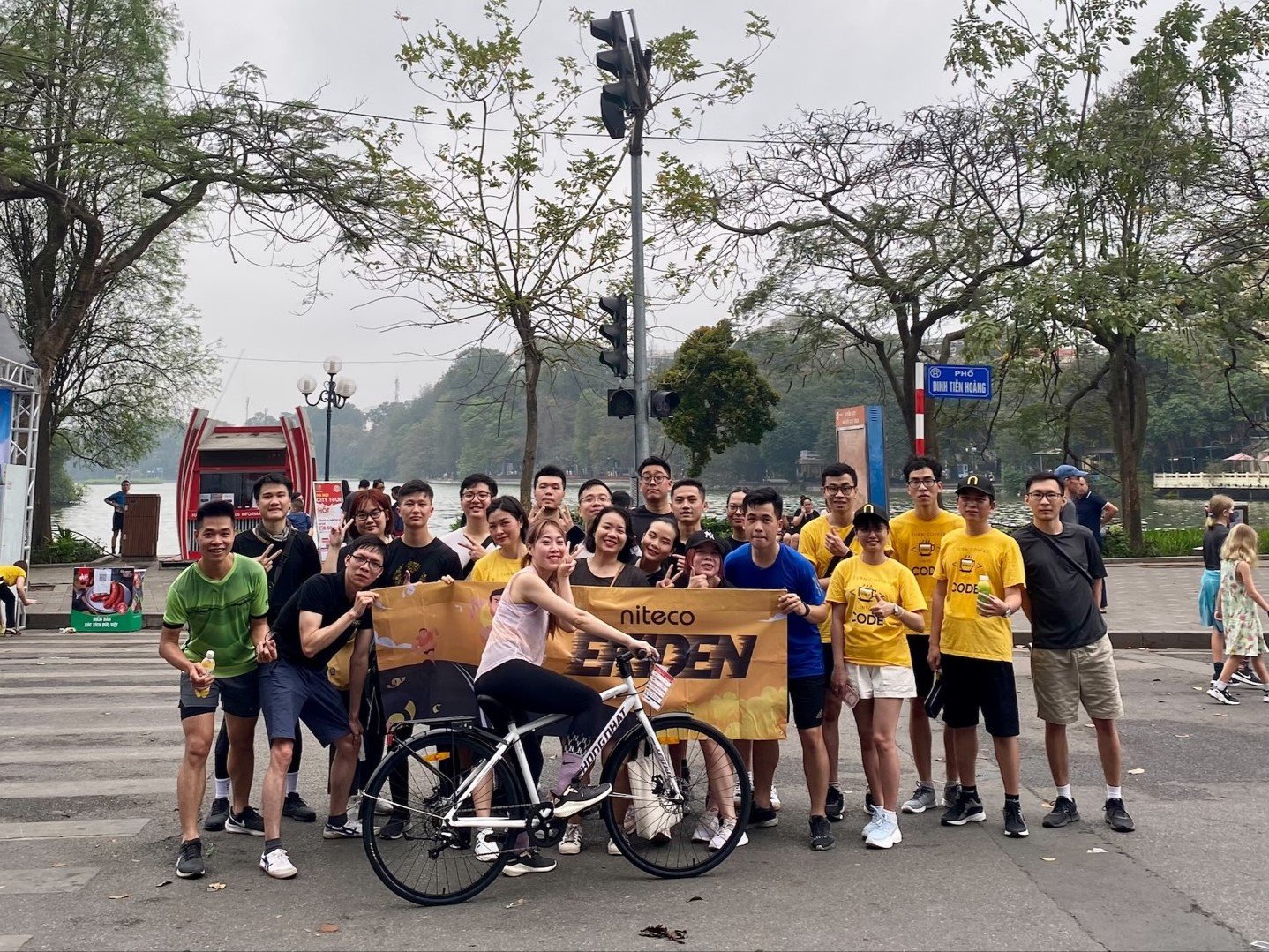 7 teams along with supporters and referees of Ekiden SS7
This time, we witnessed strong competition among 21 runners from 7 teams. Dead set on winning the trophy, each of them brought their best game of speed and running tactics. Some focused on speed, others focused on endurance. One team wanted their top player to run first so they could knock the spirit of other teams down while the other teams let their fastest ones run last. And of course, there will always be someone from each team who joins for the fun and the food after the race.
The result changed through each round. The final winning team included 2 fresh Nitecans - Hung Nguyen and Dong Tran - who were first-time participants in Ekiden, along with Trang Bui - already famous for her running speed! They all well deserve the big trophy!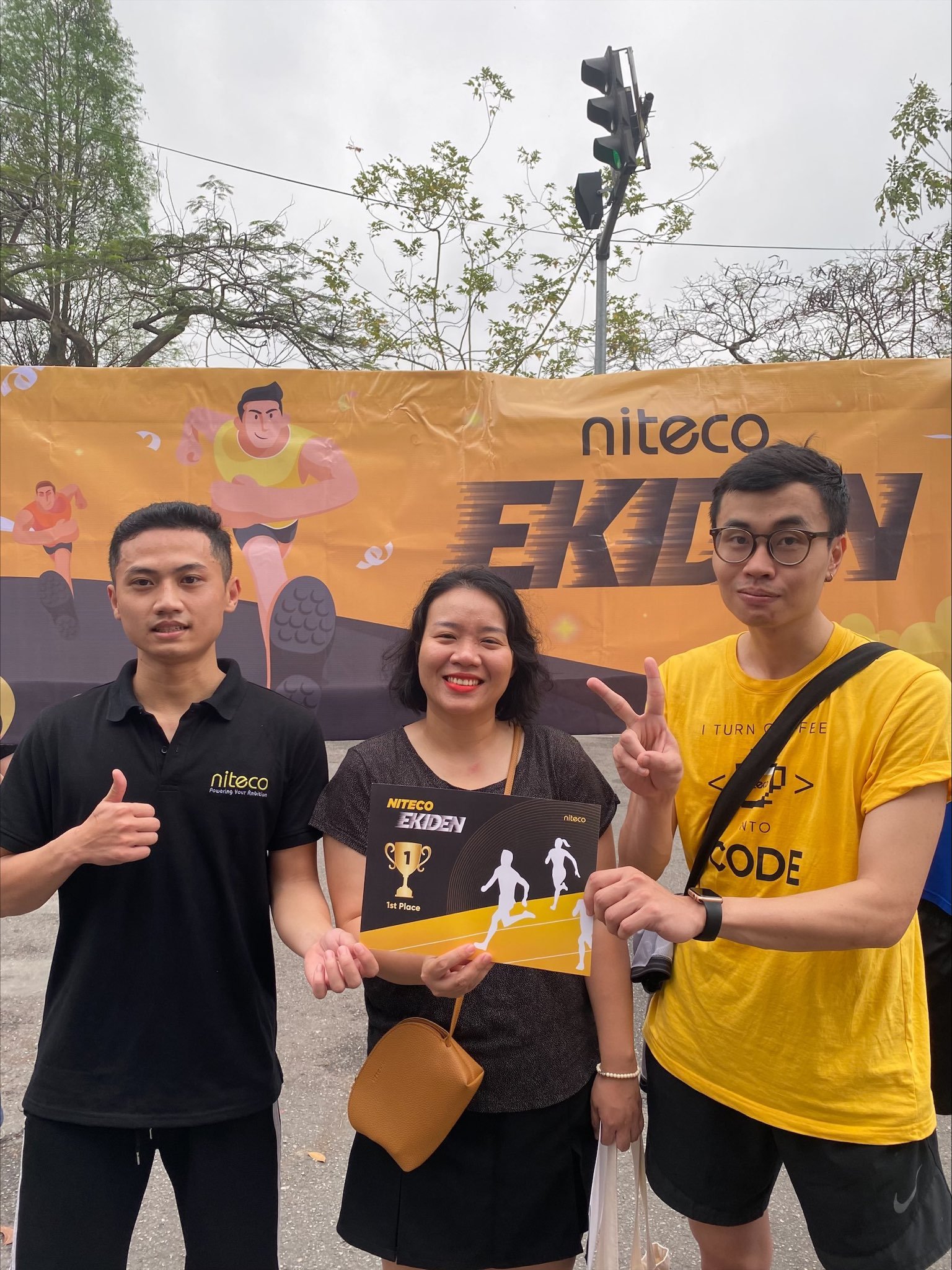 Winners of Ekiden SS7: Hung Nguyen - Trang Bui - Dong Tran
The runner-up of Ekiden SS7 was team: Lam Duong - Duc Le 2 - Duc Dinh. This was also the first time running of "double D", but their strength and breath control really stood out. And Lam, the little girl who has broken every limit of herself has all the right to earn this title.

Runner-up of Ekiden SS7: Lam Duong - Duc Le - Duc Dinh
Lastly, congratulations to the team Khanh Dinh - Hoang Ha - Manh Nguyen who was absolutely amazing with their running skills and successfully earned 3rd place. FYI, Manh is the only one who ran all 8 rounds with his teammates when he can just run 3 rounds according to the rules, but he simply just loves running so much!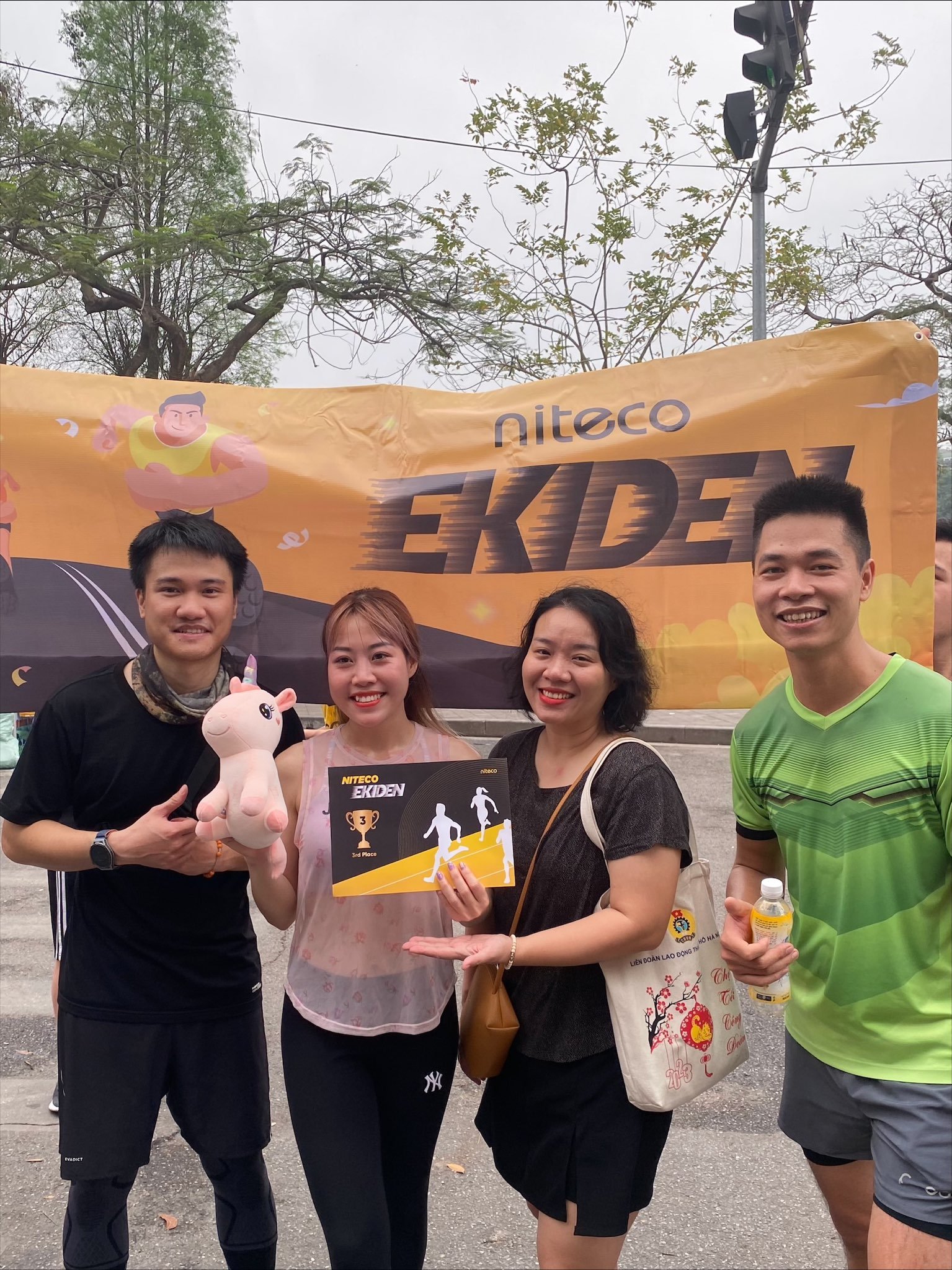 Khanh Dinh - Ha Hoang - Manh Nguyen earned 3rd place
Congrats to all the winners and participants of Ekiden SS7! The race will return once again this year and we just can't wait to see your running moves again!