Enter New Markets With An E-Commerce Site
Having a tailor-made e-commerce site is a crucial key to unlocking a business' potential in the digital age.
Visit Website
Project info
October 2014
eCommerce Solutions , Episerver , Web Development , Optimizely
The Challenge
Established in 1970, Brokenwood evolved from a home winemaking shop to one of Australia's most prominent premium wine labels in only a few years.
The Solution
Pursuing different markets, they needed a strong e-commerce system that could simultaneously handle increased sales and advance their brand across the globe.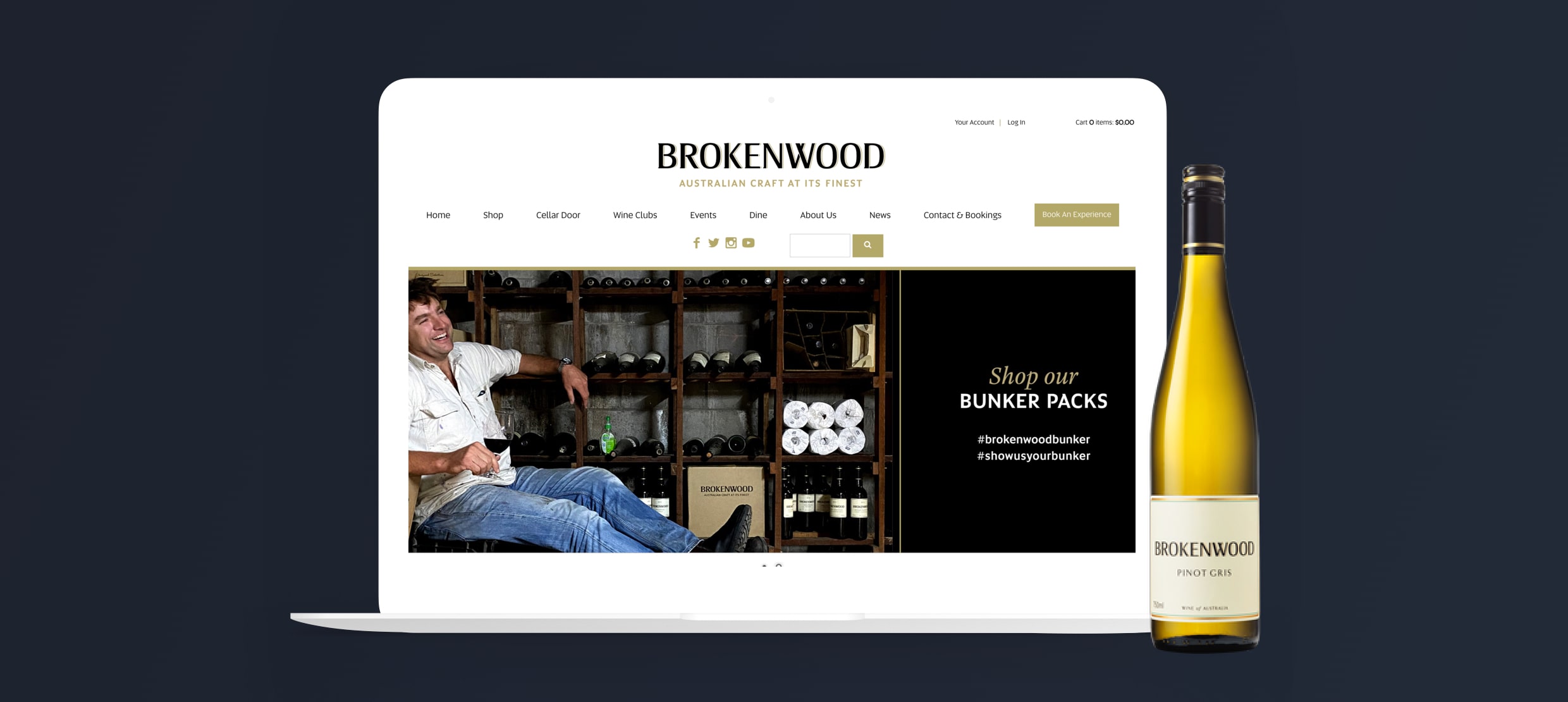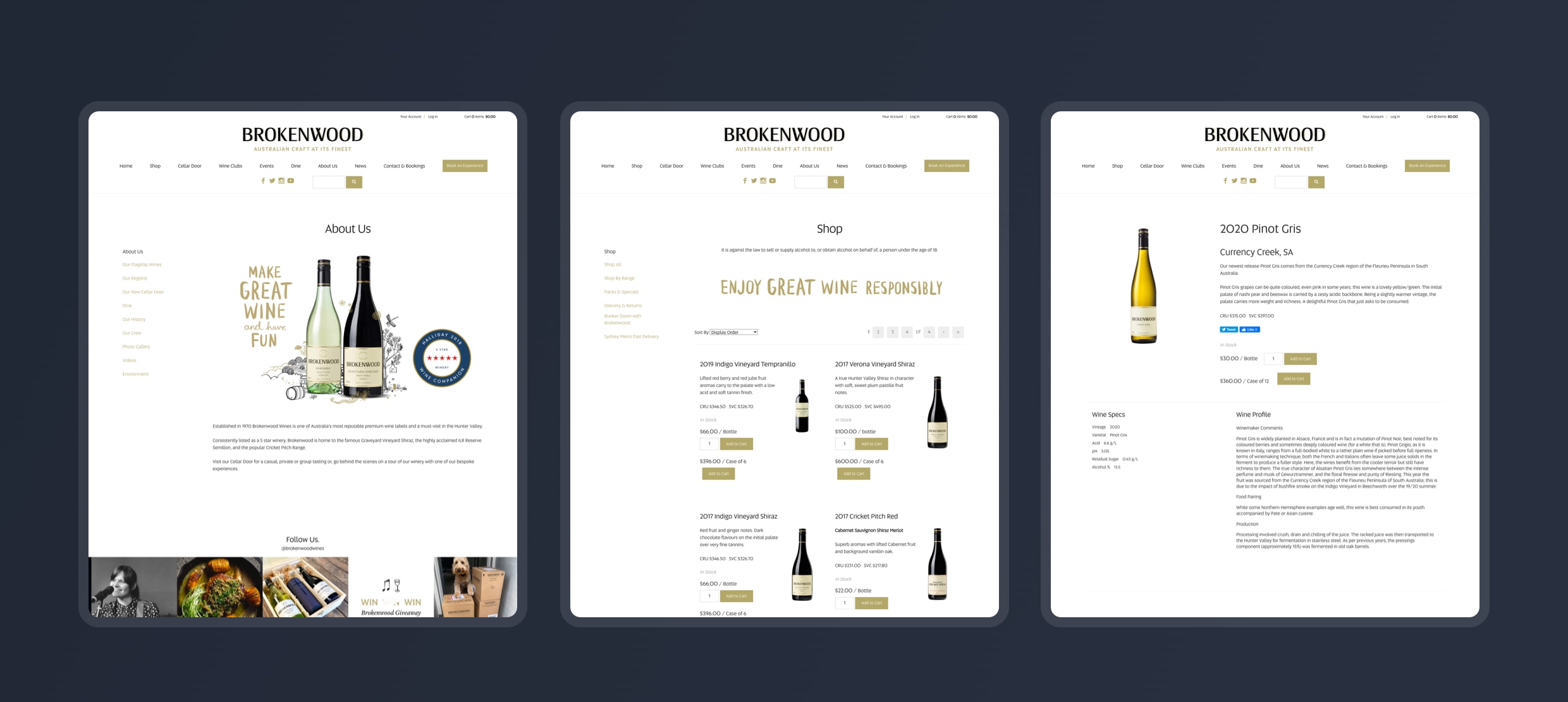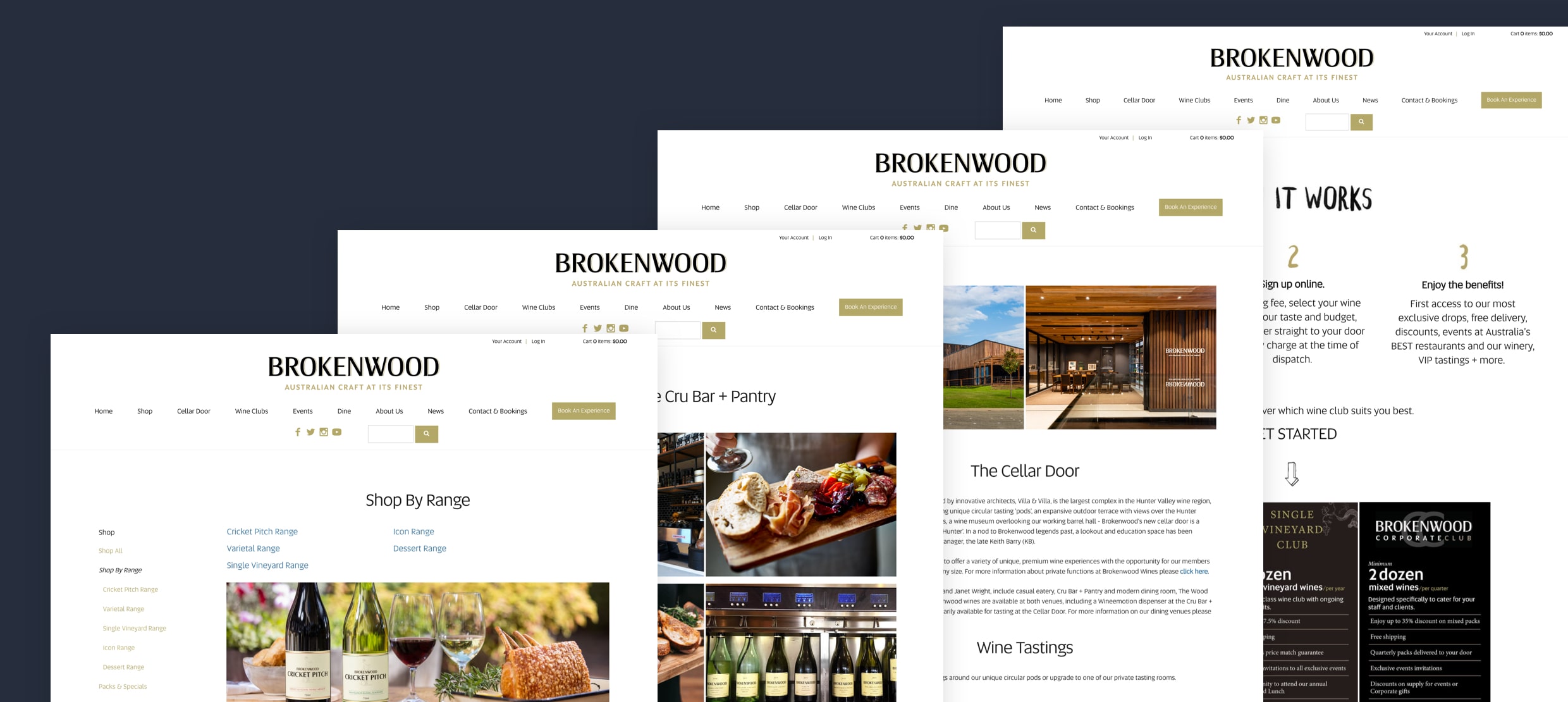 The Result
Beyond showcasing products and facilitating purchases, our e-commerce solution also aimed to expand Brokenwood's online sales and elevate their brand. We utilized a strong web platform (Episerver CS6 framework) to build their e-commerce portal. It is integrated with the following functions:
- Content Management to update news and events to customers
- Customer Relationship Management to analyze customer interaction and data
- Catalogue Management to manage product information
- Responsive design and an intuitive experience
- Flexible promotions management
- Payment gateway that delivers frictionless checkout on any device
Brokenwood's e-commerce site can accommodate ever increasing sales as they continue to expand across global markets.