E-Commerce Solutions
Niteco boasts several teams of developers certified in various E-Commerce platforms like Optimizely/Episerver Commerce Cloud, Adobe Magento. In addition, our experts possess vast experience in working with various PIM and DAM systems as well as other integrations.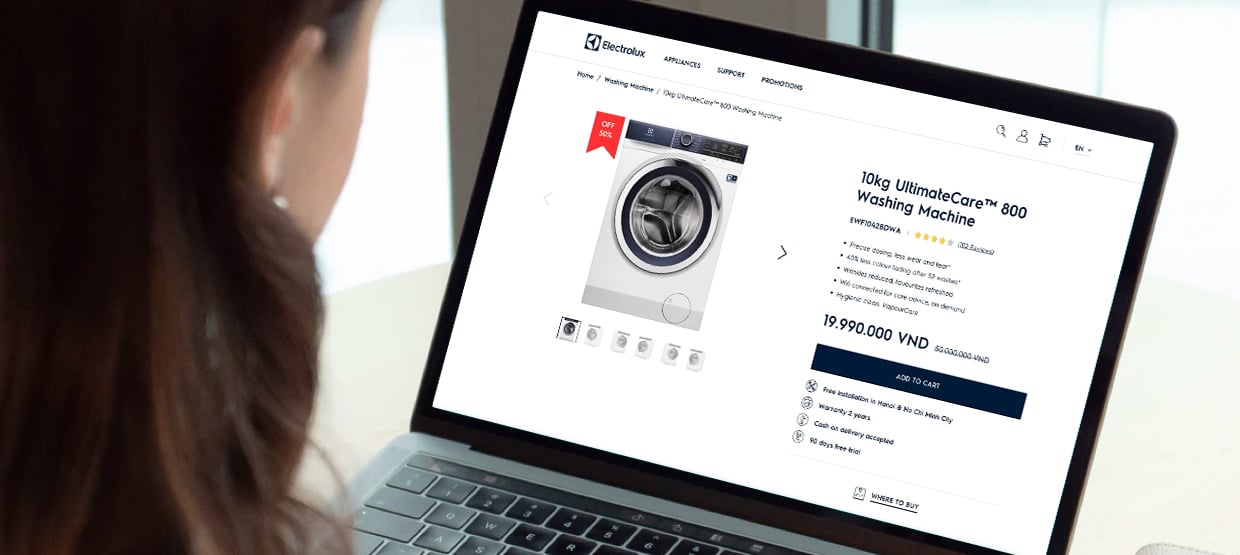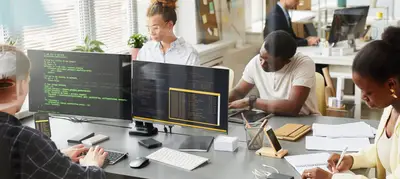 Our key Technology & Ecommerce Solutions
Optimizely Commerce Cloud
CMS & E-Commerce, customizable and applicable in any market.

React
A declarative, component-base Javascript library.

inRiver PIM
InRiver is a cloud-based PIM solution designed with the end-user in mind
Other technologies
Episerver/Optimizely
Sitecore
Episerver Commerce
Sitecore
Microsoft SQL Server
Microsoft Sharepoint, Office 365
Analytics are critical to understanding if your E-Commerce marketing campaigns are delivering the right results. We combine our expertise with E-Commerce Analytics & Conversion Rate Optimization to offer in-depth analysis and practical solutions to maximize sales.
E-Commerce PPC Advertising
We understand the unique demands of your products and know how to deliver a high-octane campaign to maximize ROI and reduce cost of acquisition. For instance, we help you combine Google Shopping Campaigns with Facebook Advertising and Amazon Ad Services for unimaginable E-Commerce sales.
E-Commerce Website Design
We invest time to understand your audience and provide E-Commerce website design services customized to the needs of your industry.
E-Commerce Website Development
Our E-Commerce website development services cater to multi-disciplinary requirements of performance, security, scalability and usability.

Niteco has been a fantastic Agency to work with. We're very pleased with how the new AEG ANZ websites have shaped up, maintaining the brand's premium visual identity in a very tight deadline. The site is already performing well with increased search visibility across all categories. Two things in particular about their service are exceptional: speedy email response and their expertise in the Optimizely platform.

Sujeeta Dangol
Digital Project Manager
Niteco has been, and continues to be, a great partner, for the launch of our multiple direct to consumer e-commerce platforms across APAC & MEA. Their team's expertise with Optimizely has been undeniably essential for our projects and they have gone above and beyond to support us with all other system integrations we needed. The team knows our business processes well enough to advise us on the best technical solutions and delivers on tight schedules.
Karen El Khoury
D2C Program Manager – APAC & MEA
Niteco supported us in achieving important steps on our journey of digital transformation. Their designers showed a keen eye for what is essential and understood clearly what we wanted to achieve.
Peter Haglund
Business Development and IT - Transvoice
Our cooperation with Niteco was an invaluable advantage as we were taking the next step with Magento. Now that the site is live, we're glad that we can continue our working relationship to make Maria Nila the best it can be.

Malin Wallenius
E-Commerce Manager - Maria Nila
Niteco's services help us in being a professional global player offering 24/7 support to our customers. Niteco helped us avoid downtimes and is a great extension to our team. Just as important are their proactive initiatives that help us to improve further.

Roger Karlsson
Director of Operations - Avensia
Niteco is an Optimizely preferred vendor which has many Optimizely experts in their management team and architect team. Niteco's concept of having one person here and a team in Hanoi is cost effective. We have very transparent dialogues and we've built a lot of trust between us and Niteco.

Daniel Nyberg
Marketing Technologist - Bisnode
Niteco was a given choice when it came to developing Digizuite's Optimizely connector; because Niteco has a reputation for understanding strategy and being efficient, and they came highly recommended. Digizuite was striving for a seamless Optimizely connector that puts content in the heart of CMS, and that is exactly what we got!
Anna Lergaard
CMO - Digizuite
Niteco is a trusted partner of Optimizely with evident technical expertise in Optimizely and web technologies in general, which is not an easy feat to find in the APAC region. Projects are cost-efficient but still delivered to the highest quality. The team has a great working attitude & a long-term partnership mentality.
Yuliana Sadeli
Digital Program Manager - Electrolux
I formed a great partnership with Niteco on our Conversion Rate Optimization project, and their dedication to this project is truly appreciated. By coming up with creative A/B tests that tackle our customers' pain points, we've seen a significant improvement in our sites' user experience and conversion rate. It's also very easy to work with them, flexible, and go beyond their scope, as they always keep me up to date on what's going on. It's so true that "when you work with the right people, it frees you up." I would recommend Niteco to anyone I know. Zhenbei Li​
Digital Manager APAC & MEA – Electrolux​
Thank you Niteco team for your great support and efficient implementation of our digital loyalty initiatives. From triggered emails to ratings and reviews programs, your dedication to continual improvement helps us provide our consumers with a great post-purchase experience. Agape​
Loyalty Marketing Manager - Electrolux ANZ
Niteco's SEO team is a diligent group of SEO specialists who are willing to adapt their workflows to new challenges and changing expectations. They are able to execute tasks within deadlines consistently, while their data analyses help us make well-informed decisions to drive organic growth. Phuwit Limviphuwat
SEO Manager - Electrolux APAC & MEA