Doubling Electrolux's web conversion rate with marketing automation and personalization
Niteco used Lytics to collect user information for Electrolux and leverage this data to implement marketing personalization and marketing automation campaigns, leading to increased conversion rates.
Visit Website
Project info
August 2019
Digital Marketing , Optimizely , Episerver
Marketing Automation , Lytics , Iterable
Click-through-rate of Email Campaign
Increase in Web Conversion Rate
The Challenge
Swedish home appliance manufacturer Electrolux is one of Niteco's most satisfied customers and consistently extends its requests for Niteco's expertise on optimizing its online business.
To reach out to more of its customers and increase conversion, Electrolux wanted to use its customer behavior data more efficiently. Looking for a solution, the company settled on using Lytics, a customer data platform (CDP), as the brain of its marketing automation and personalization campaigns. Niteco worked alongside with Electrolux experts to implement this new system.
The Solution
We used the aforementioned Lytics to collect user information and leverage this data to implement marketing personalization and marketing automation campaigns. We tracked user behaviors on the website, and by email, as well as their content affinity towards a topic, product or product category. We then segmented users based on this data to identify opportunities and implement multi-channel marketing automation and personalization campaigns.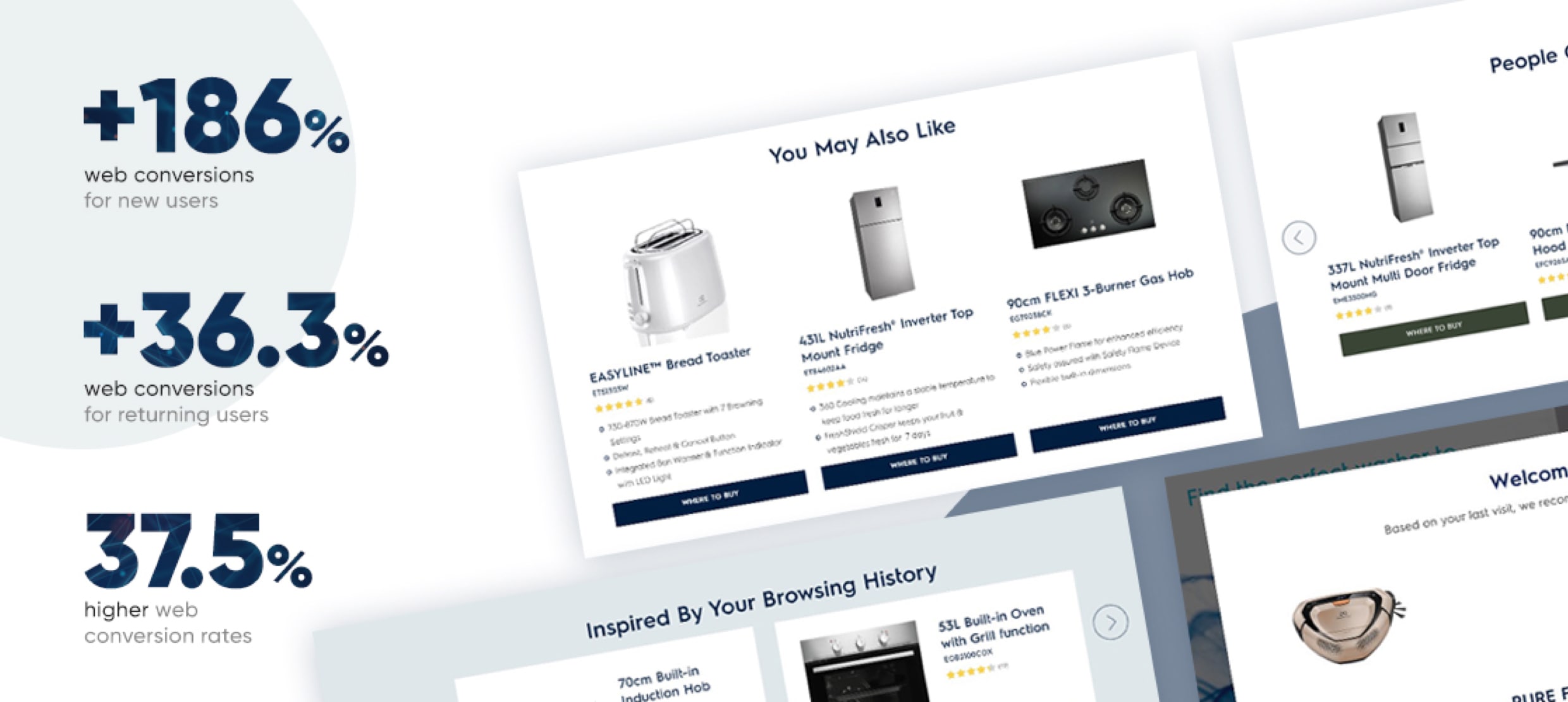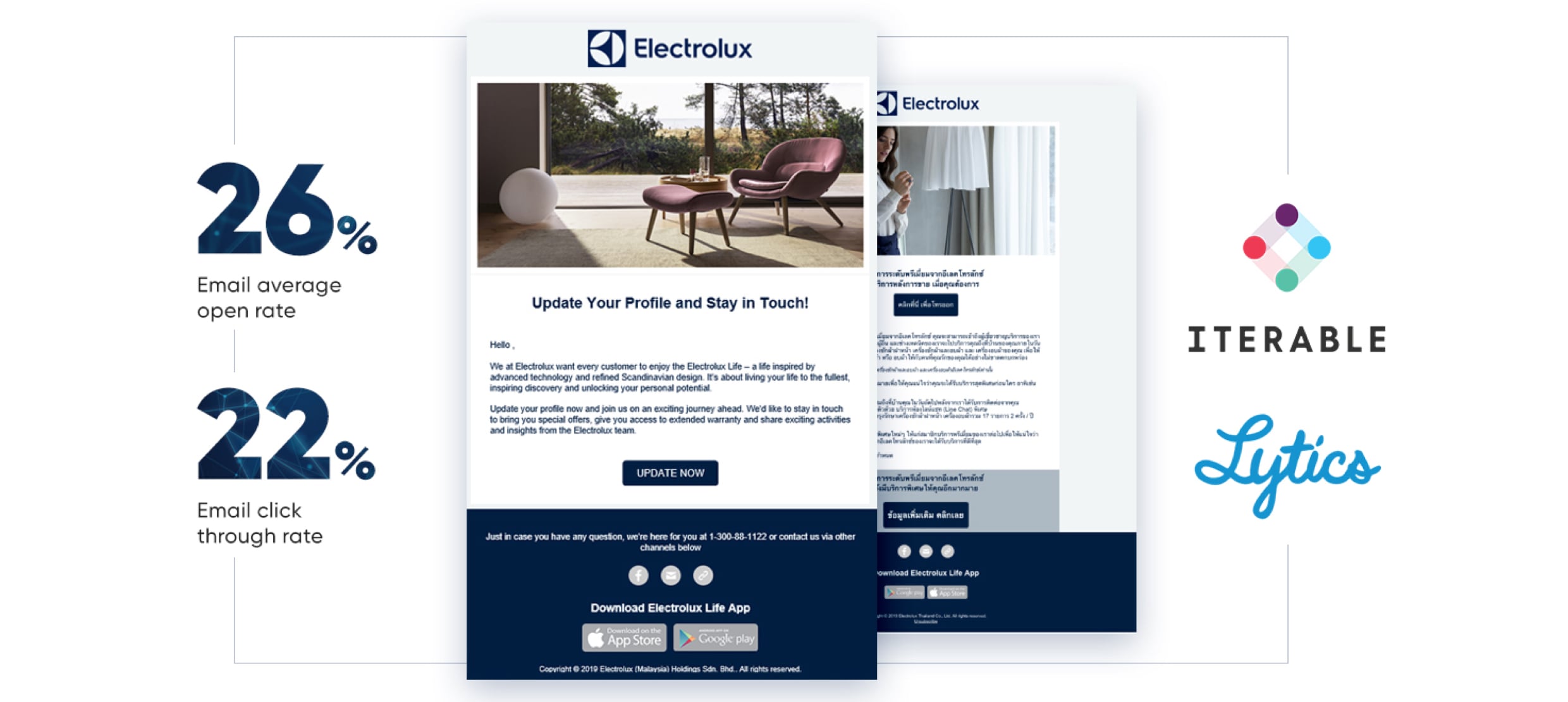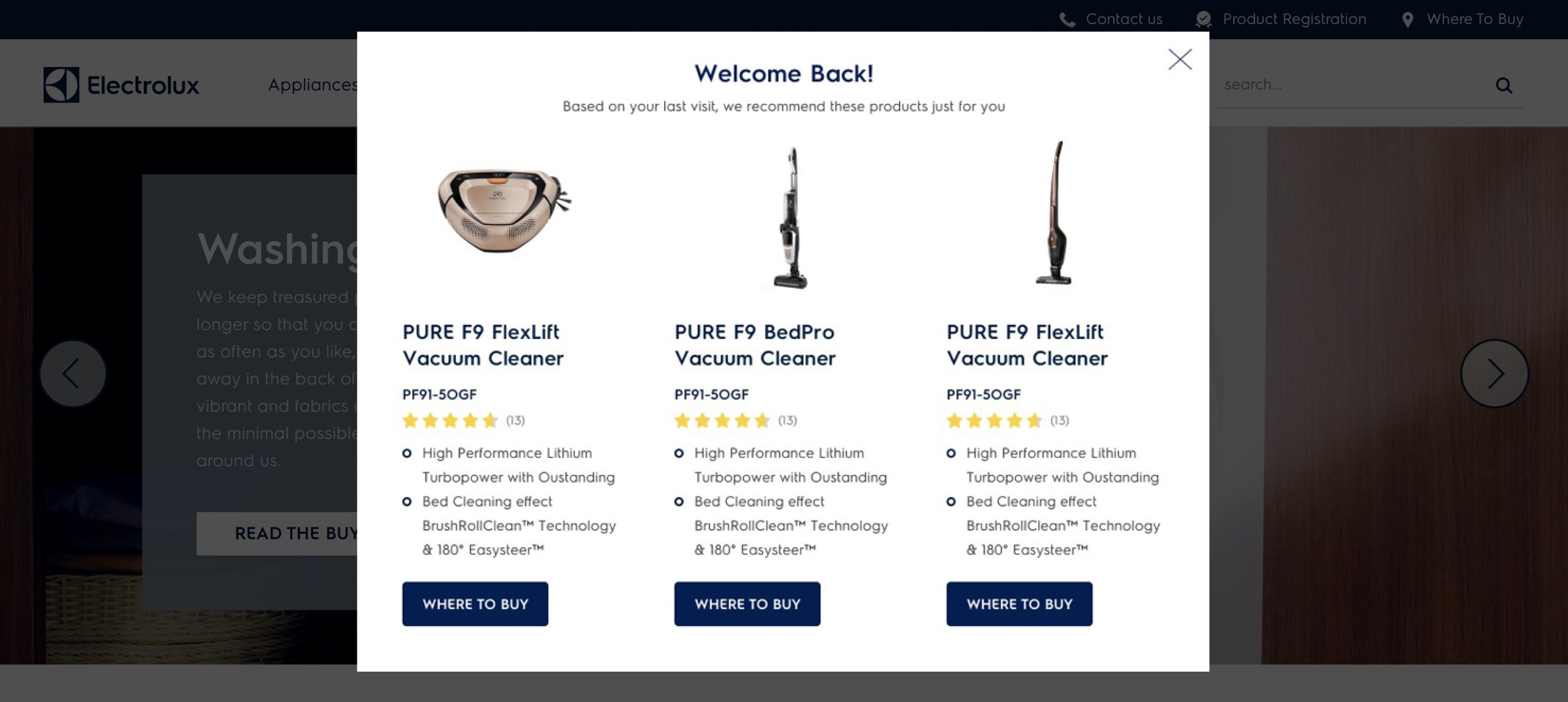 The Result
Electrolux and Niteco's experts worked together on a number of specific use cases to apply these campaigns. For instance, we designed and coded a popup on the website for new and returning users to show three products that are personalized for them, based on their previous browsing behavior. This resulted in an upturn of +186% in web conversions for new users and + 36.3% in web conversions for returning users.
Similarly, based on users' browsing behavior and interests, we personalized the You May Also Like section on product listing pages and product detail pages to show products that would relate the most to users or that users were more likely to click on. This resulted in 37.5% higher web conversion rates.
In addition, we integrated Lytics with Iterable, an email, and an instant messaging platform, to run automated email campaigns. The goals were to encourage product registration, product reviews, and urge users to submit their contact information. The email campaigns received an average open rate of 26% and a click-through-rate of 22%. These numbers, high for Commerce-related mailing campaigns, were a result of the personalized content.
In addition to the stats mentioned above, these campaigns significantly improved the customer journey and increased web conversions and interactions on the web. In the long run, this will increase customer loyalty towards the brand, since it shows an understanding of users and personalizes communications instead of sending mass emails that might be considered spam. Another benefit is that since these campaigns are automated, they save time and resources for Electrolux, but still increase and improve the company's interactions with its web users.