A Financial Hub that delivers Accurate, Real-time Financial Data Instantaneously
For one of its largest media customers, Niteco created an application that meaningfully displays financial data on their various websites, capable of serving millions of page views per day.
Visit Website
Project info
April 2014
Mobile Solutions , Custom Solutions , Web Development
The Challenge
As a leading media corporation in Sweden, one of our long-time clients had a number of popular online newspapers, and needed to provide accurate financial data for its business-savvy readers.
In order to be an effective tool for financiers, Financial Hub must provide accurate and meaningful information, and adapt to various demands of data from customers.
The Solution
Our team enhanced Financial Hub to serve millions of page views per day on both our client's platform as well as their customers' platforms. The application processes financial data from markets around the world and presents it in an understandable and meaningful way.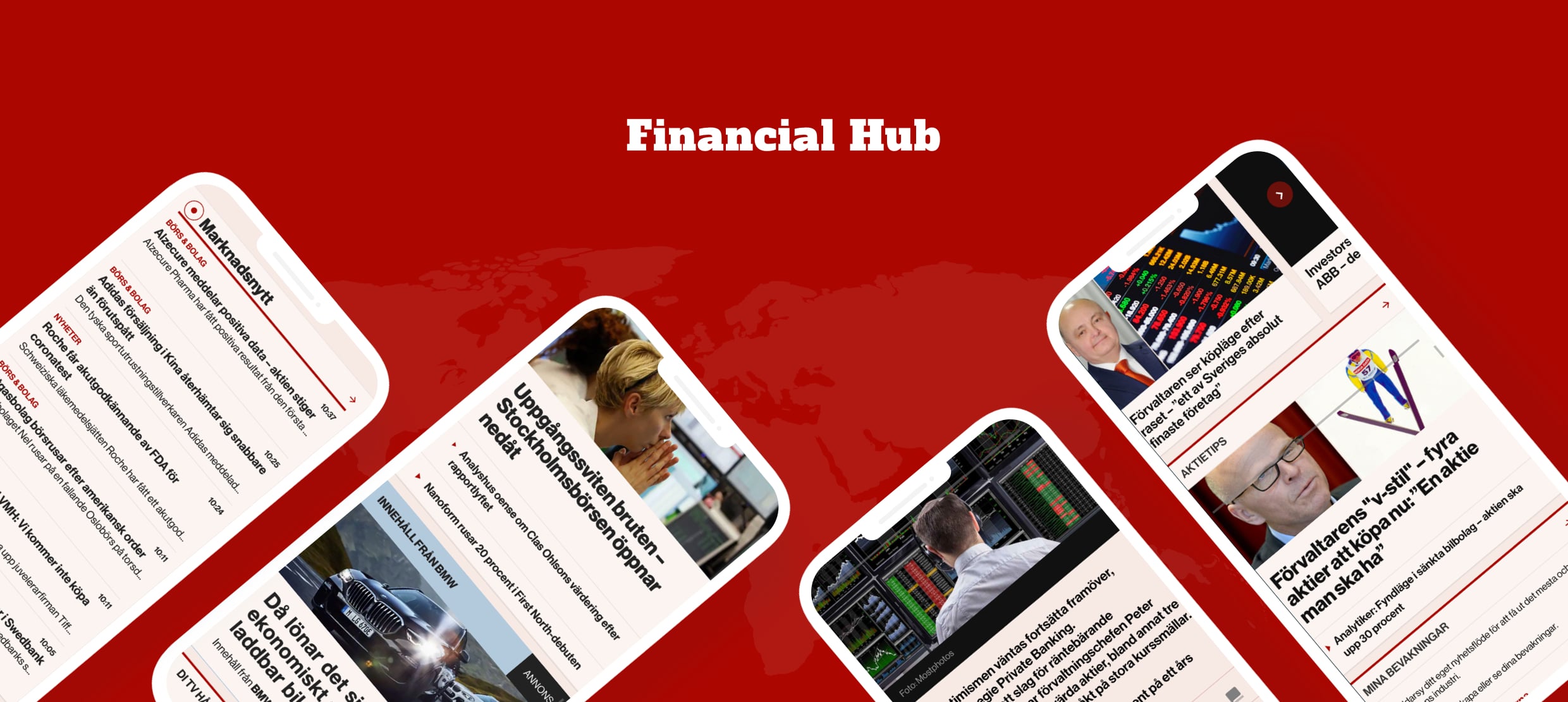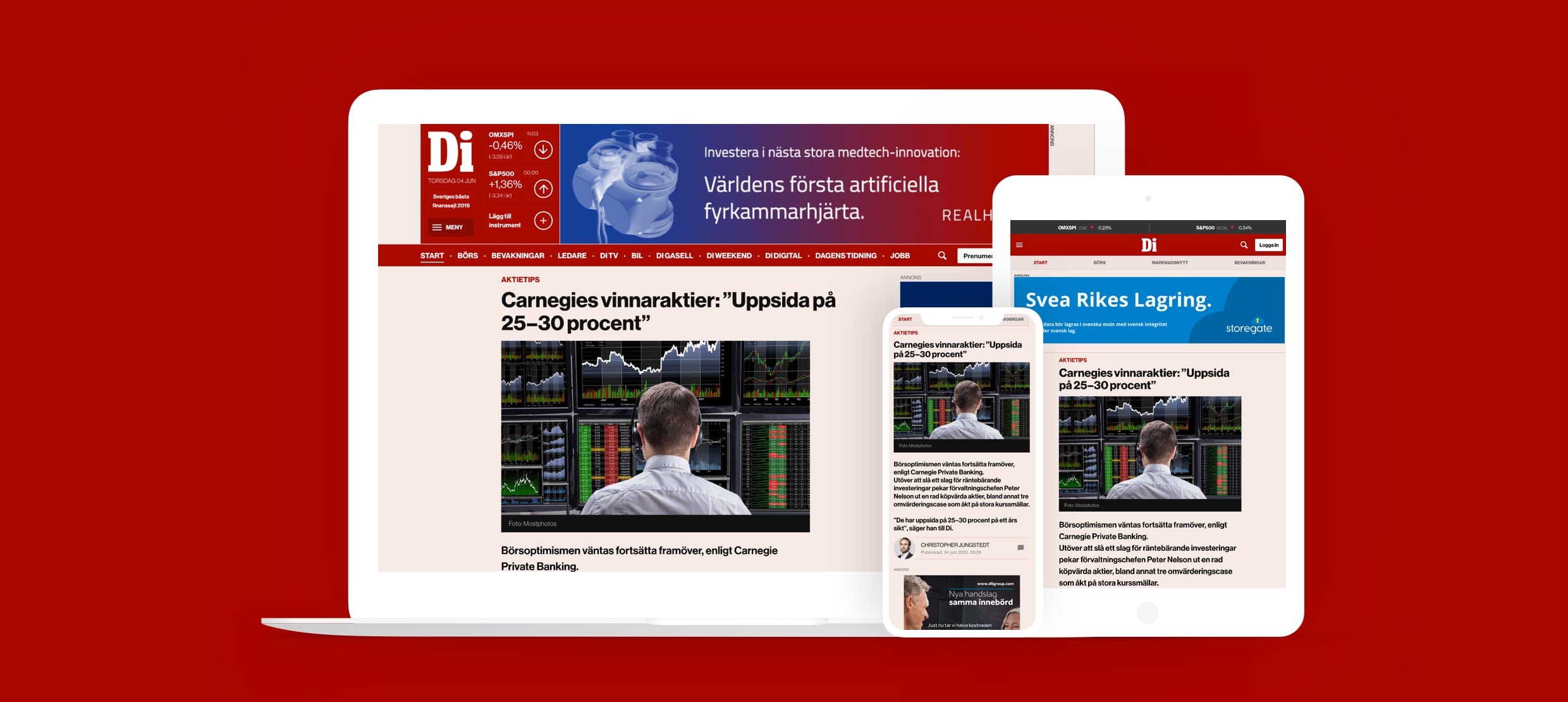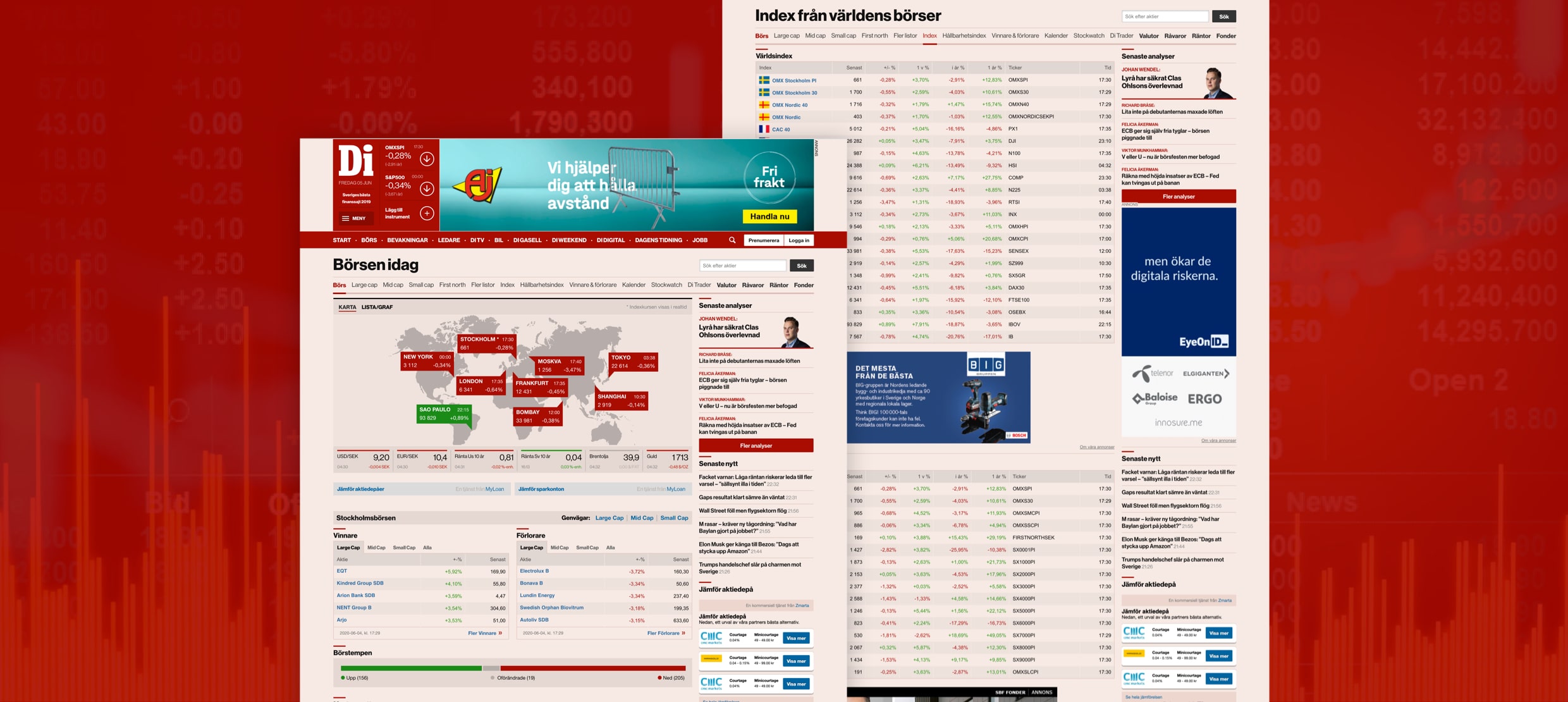 The Result
The Financial Hub function displays real-time and historical market data on these newspapers' websites and applications. Its view can be customized for bankers, brokers, asset managers, trading companies, media, individuals, etc.
The application also adjusts to multiple platforms: web, mobile, tablet, wearables, printable, feeds, etc. It provides an interactive look and feel with custom-made and responsive charts