34% more traffic for Maria Nila thanks to Niteco's multilingual SEO services
Swedish startup Maria Nila chose Niteco as its partner for taking the next step with Magento. Our experts provided design service and SEO optimization as well.
Visit Website
Project info
February 2022
Digital Marketing , Strategy & Consulting
Google Analytics , Google Search Console , SEMrush , Ahrefs , Screaming Frog
Increase in organic traffic in the US market
The Challenge
Maria Nila maintains Magento E-Commerce sites with thousands of products, links, and features in eight different markets. To optimize their online presence and traffic flow, the company needed a professional, multilingual SEO service package that included on-page and off-page SEO.
To meet the requirements of stakeholders across the company, Maria Nila also needed the possibility to access centralized information on SEO status and practices, as well as guidelines to follow for content creation and publishing.
The Solution
Niteco's SEO team provides a professional SEO service package with an end-to-end cycle: Audit – Suggestion – Planning – Execution – Monitoring. Niteco set up real-time tracking and frequent SEO audits to quickly identify every single technical issue, such as broken 404 pages, temporary redirects, missing URLs in the sitemap, oversized images, etc. Each issue is listed and handled using a proper guideline which follows SEO best practices. This way, Niteco always has a ready-made solution on hand for any unexpected/sudden issues.
Niteco also applied a customized Structured Data strategy that lets Maria Nila's sites provide more detailed information to search engines. This information, such as price range, availability, categories, currency, imagery, description and more, is used to enrich Maria Nila results on search result pages. This makes Maria Nila results stand out, giving them an advantage over competitor results.
To help Maria Nila gain an overview of the SEO competition within the targeted markets, our SEO team provided local SEO market research, analyzing the top 10 competitors with all on-page, off-page, and traffic statistics. Based on that information, Niteco can suggest potential ideas and opportunities to the client.
The team additionally tracked the Maria Nila's backlink profile, assuring quality backlinks with each new linking opportunity. To do this, Niteco provides an analysis and estimates the value of a new backlink based on SEO best practices, tracking topic relation, domain authority, and more.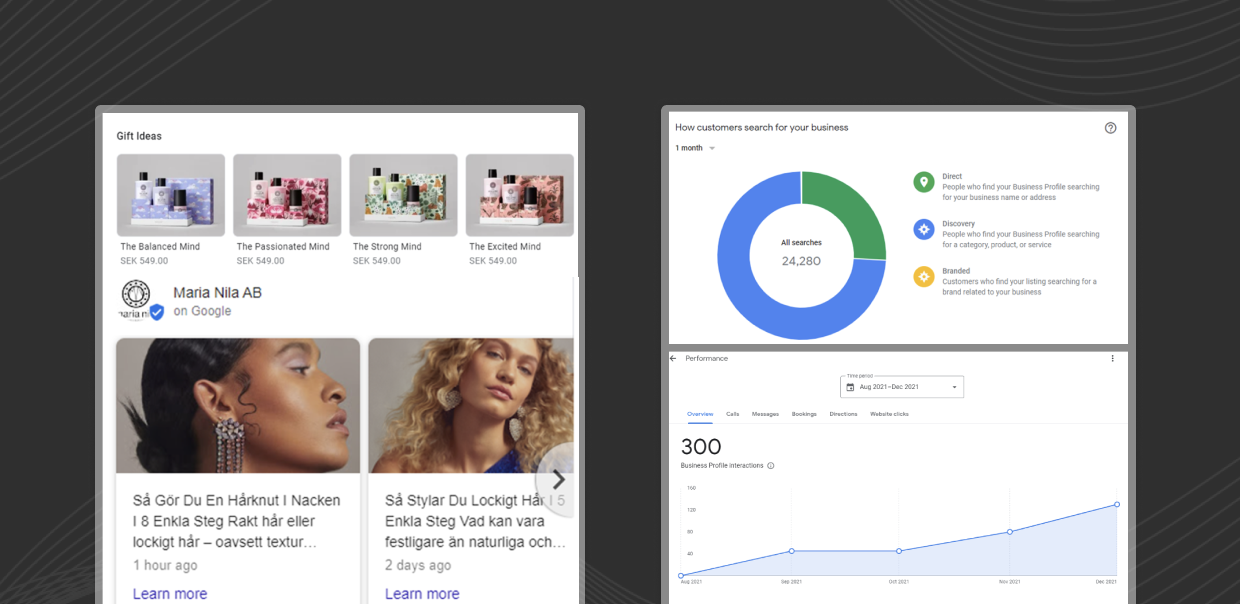 The Result
The year 2021 saw Maria Nila reaching record numbers with its new SEO strategy. Thanks to a healthy SEO score of 89/100 and excellent off-page management with 99% non-toxic backlinks, organic traffic in the important US market increased by 34.37% compared to 2020. At the same time, the bounce rate decreased by 12.13%.