Cloud Collaboration in Healthcare Diagnosis
RxEye provided an exchange where X-ray department managers and specialists within public and private healthcare could share knowledge and resources. Niteco helped the company rebuild its front-end system and redesign its UI.
Visit Website
The Challenge
RxEye, now part of Sectra, offered web-based services for healthcare providers, offering radiologists and pathologists the chance to view radiology and pathology images remotely.
RxEye had initially established an in-house team to design and develop their product so it could provide diagnostic imaging expertise to patients all over the world. As their project grew, they quickly realized that they needed more resources.
The Solution
Niteco came onboard as the development partner for RxEye's redesign, development, and maintenance.
During the project, Niteco rebuilt the front-end system, including redesigning the UI experience and adding new custom themes. We achieved a smooth process workflow with the client using Agile Scrum methodology. In addition, Niteco's experts performed maintenance and testing to ensure the system's quality.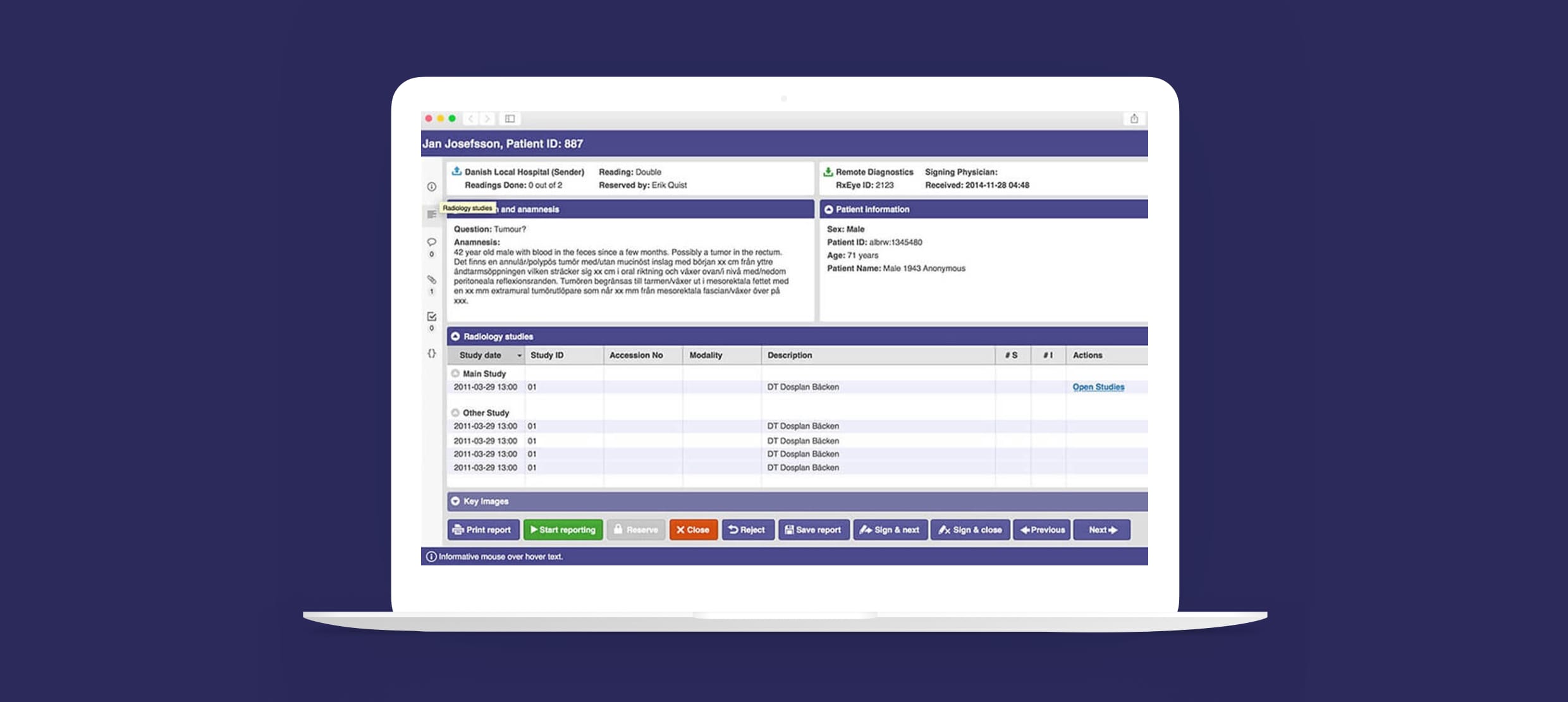 The Result
In addition to rebuilding the front-end system and a UI/UX redesign, Niteco developed new features for the app. Most noteworthy is a new dictation feature, where the system records and archives the doctor's comments, transcribes them, and delivers them to patients and other parties involved.
RxEye was used in countries all over Europe including Sweden, France, Germany, Denmark, and the Netherlands, and was acquired by Sectra in early 2016.