Creating "Uber for Translators" from design to deployment
For Transvoice, a provider of interpreting and language services in Sweden, Niteco created a brand-new app to manage its tasks while also giving its web portal a complete overhaul - from design to implementation.
Visit Website
The Challenge
Transvoice arranges thousands of interpreting and language services a day for the Swedish central government, local authorities, public agencies as well as private companies and organizations in Sweden. Their network includes approximately 4,000 interpreters and translators, representing 206 different languages and dialects.
They deliver language services around the clock, with the goal to offer the best availability and level of service. The services include everything from translation in various different languages, assignments with contact interpreters or telephone interpreters, to the unique TolkDirekt/InterpreterDirect service.
As part of its digital transformation, Transvoice was looking to take its user experience mobile, by allowing translation and interpretation jobs over its own mobile app, including information on the client, the location and how to get there. In addition, the company wanted a complete redesign of the web portal where interpreters can manage their work to better represent their current business.
The Solution
To understand the customer's needs, Niteco's designers held workshops to nail down the main pain points of working with the current platform. Our team independently conducted extensive research on the business field and competitors' solutions, created user personas to further clarify the needs that needed to be addressed and, finally, presented the customer with wireframes and user flows. Together, Niteco's team and the customer agreed on a minimum viable product for the first phase.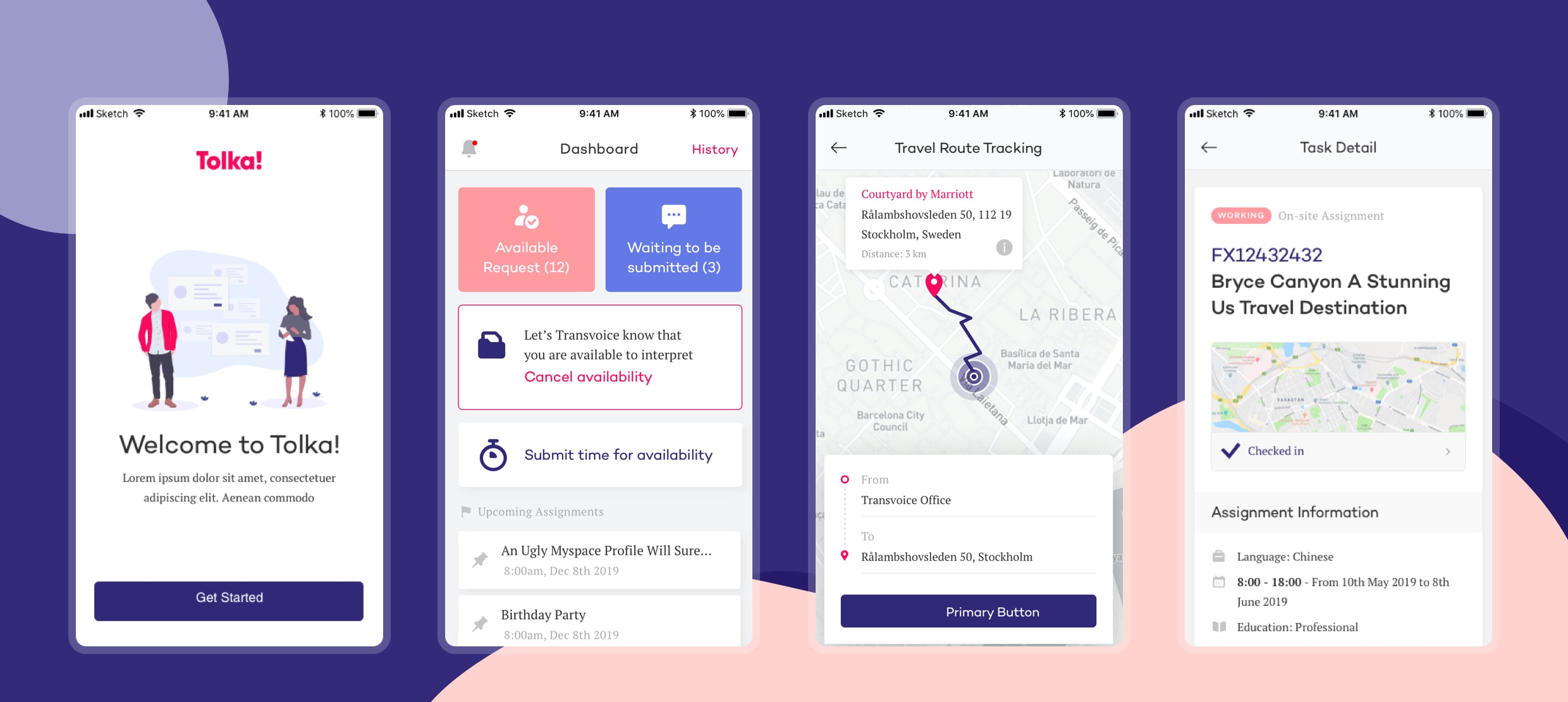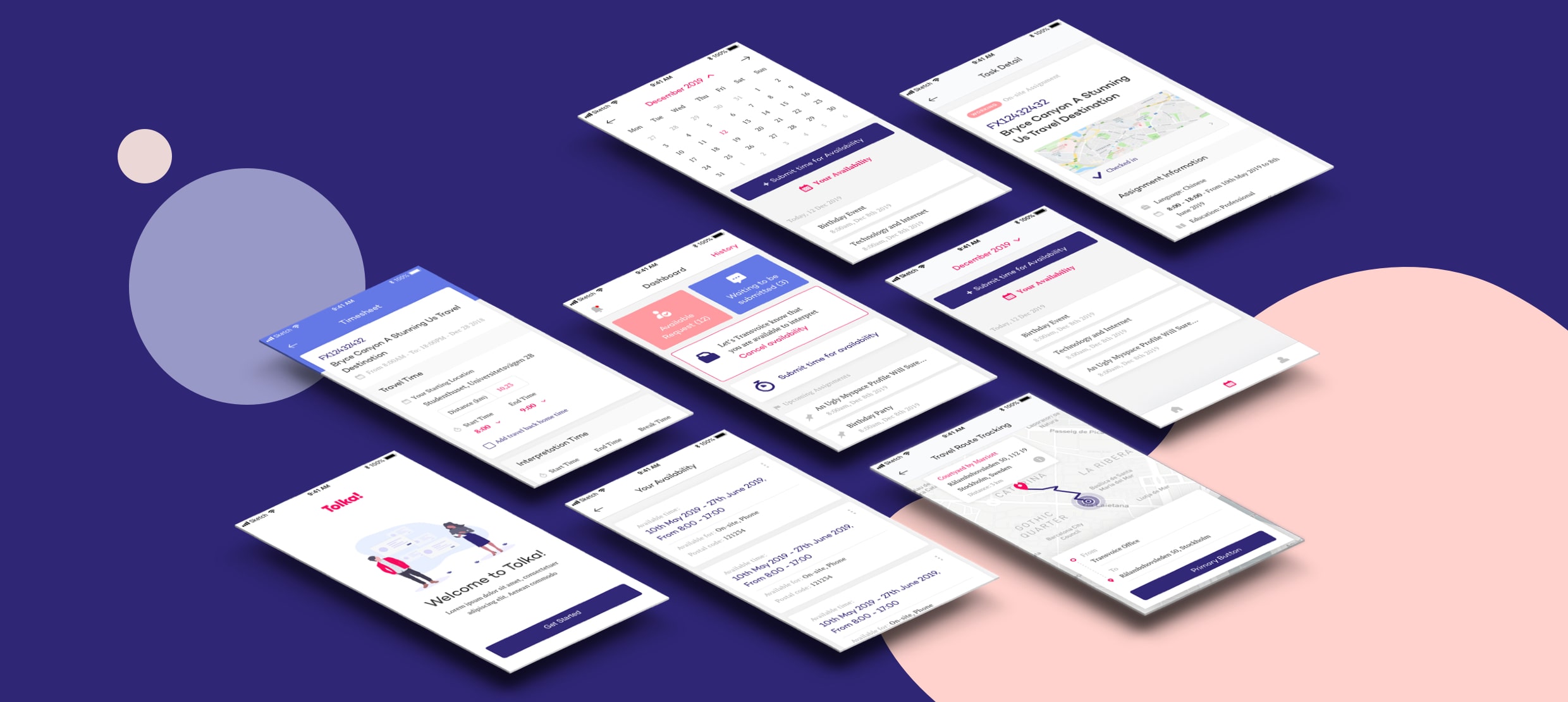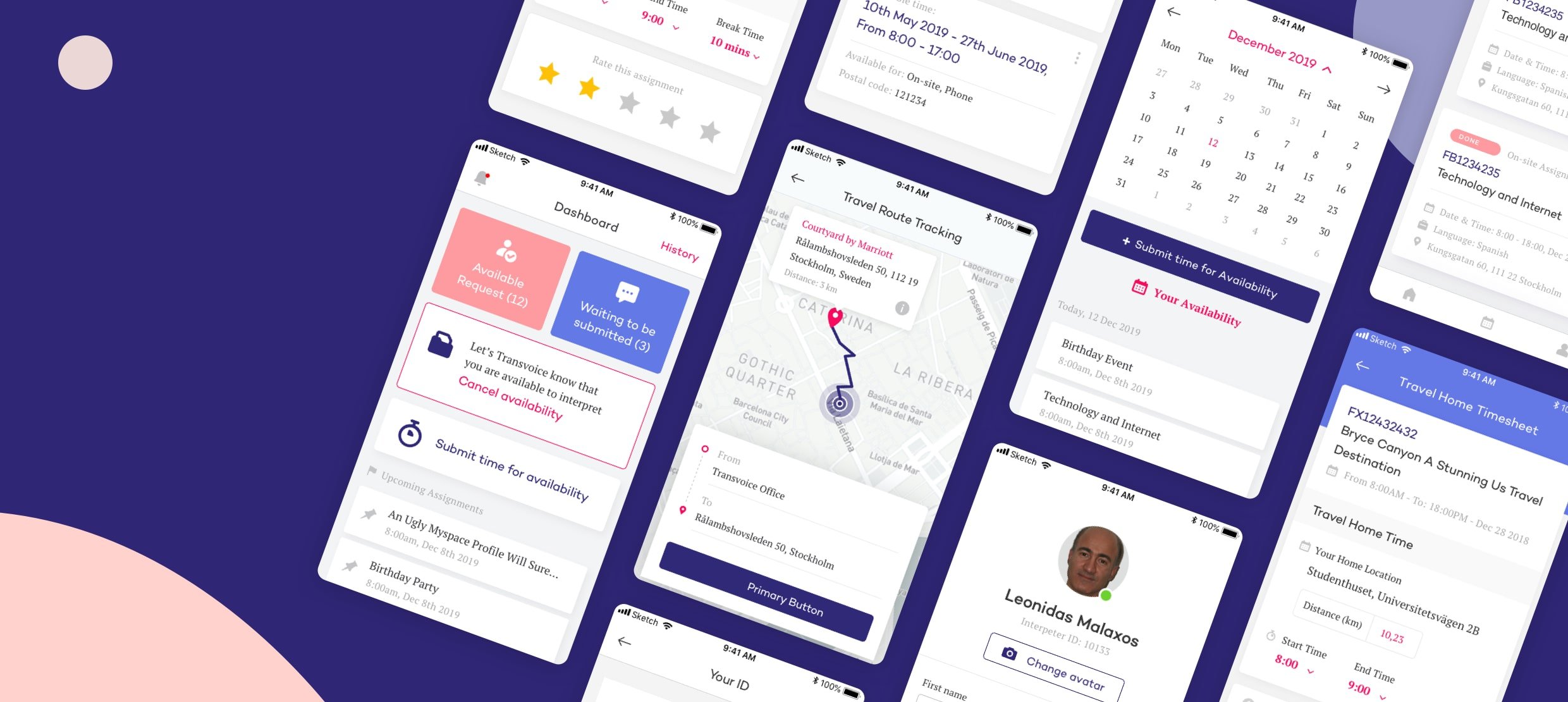 The Result
The result was a fresh design of the web portal, which now allows interpreters to easily track tasks. It's a portal that users quickly embraced and are happy to work with.
The coup de grace, however, was the mobile app Tolka. Niteco's designers created what can comfortably be called "Uber for Translators". It alerts users to the latest tasks where an interpreter or translator with their particular skills is needed and helps them navigate to the location in question. For fast service, interpretation service can also be offered through the phone. It greatly simplifies the contact between the client and the service provider and eliminates not only unnecessary paperwork, but also the inhibition of contacting a company for interpreting services.
Niteco supported us in achieving important steps on our journey of digital transformation. Their designers showed a keen eye for what is essential and understood clearly what we wanted to achieve.
Peter Haglund
VP Business Development and IT, Transvoice