With Opticon just a few days away, we thought we could help you build your own agenda for the conference. Taking place on October 3-5 in San Diego, California, the event promises to feature real success stories, inspiring guest speakers, and of course – opportunities for connections and conversations. For instance, don't forget to visit Niteco at Pod #16 to talk about your digital transformation. And whether you're a practitioner or a leader, Opticon has tracks for everyone. Not sure where to go? Here are the top 5 reasons why you shouldn't miss Opticon's events and activities!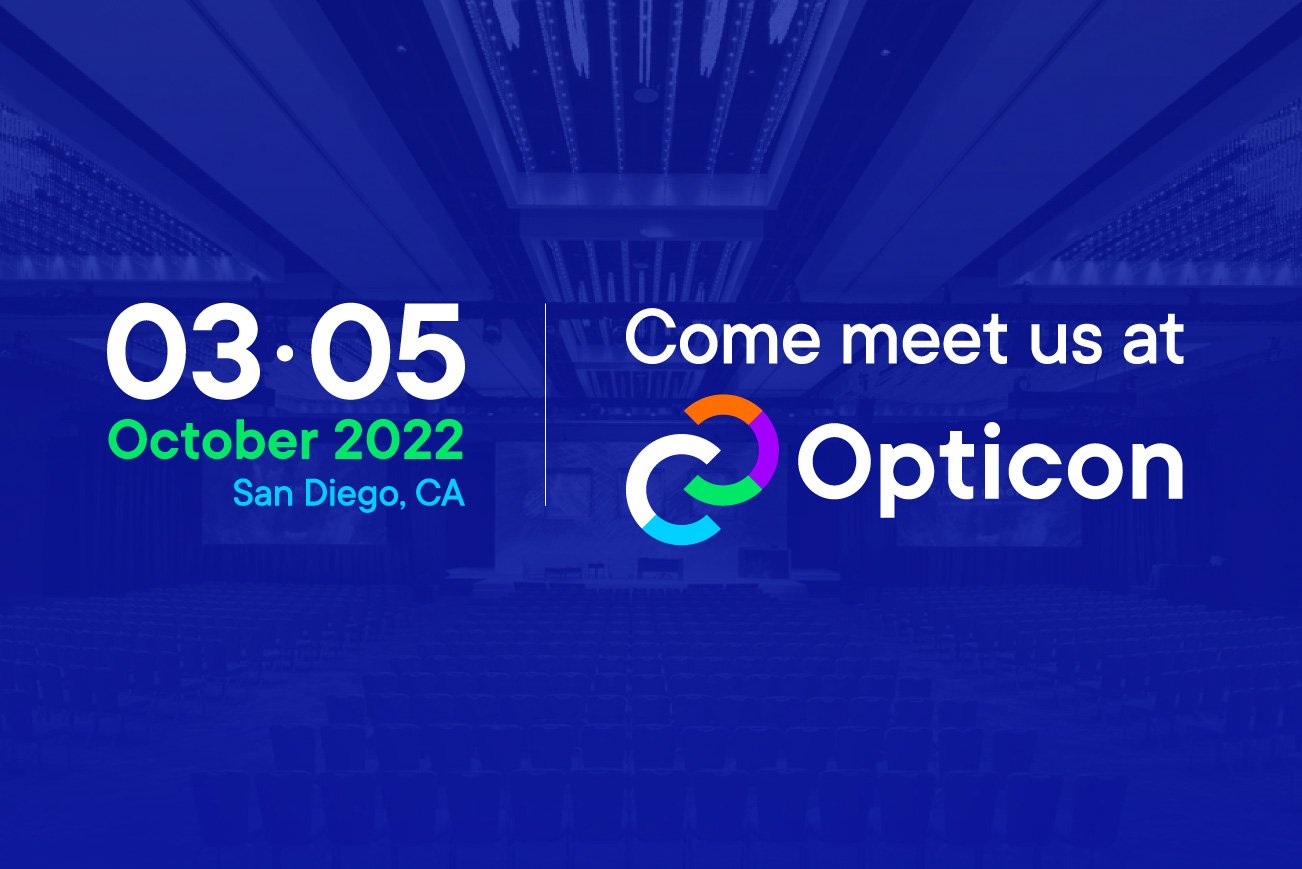 1. Putting the 'person' back in personalization
Time: 2:00 – 3: 00 PM
Date: Tuesday, October 4
Speakers:
Jeff Cheal, VP Evangelism, Optimizely
Lea Howland, Product Evangelist Director, Optimizely
Personalization is customer-driven. In this session, Optimizely's Evangelism team will walk you through their path to personalization – starting with CMS all the way to enterprise-level tactics with the goal of delivering a 1:1 journey to your customers and increasing customer loyalty. Get inspired and find out what's around the corner in the world of personalization. Open to all levels of practitioners.
2. How Niteco accelerated Electrolux's 3-year Commerce transformation to 9 months
Time: 3:30 – 4:00 PM
Date: Tuesday, October 4
Speaker: Paul Tannock, Head of ANZ & Emerging Markets, Niteco
Join Electrolux and Niteco as they band together and share their experience of how Electrolux continues to adapt in an ever-changing landscape, following the pandemic. With Optimizely being their eCommerce platform and Niteco as a solution partner, in a short period of time, Electrolux was able to launch multiple websites successfully, with customer and back-office experiences improving significantly. Hear from Niteco and Electrolux as they talk through the challenges they've faced along the way and the outcomes of putting customer experiences first.
3. Reinventing digital experience
Time: 9:30 – 10:20 AM
Date: Wednesday, October 5
Speakers:
Kirsten Allegri Williams, CMO, Optimizely
Shafqat Islam, General Manager, Optimizely
Kevin Bobowski, CMO, Siteimprove
Lorenz Gan, Chief Digital Officer & CIO, New Era Cap LLC
Denise Leonhard, Chief Commercial Officer, Venmo
Wendy Bergh, Head of Digital, Online, Zoom
Chad Wolf, CCO, Optimizely
Delve into the capabilities of Optimizely's science-led, creative, and collaborative suite and find out how they're building a new way of working for leaders and practitioners alike. Plus, learn how art and science come together to empower brands to reach new creative heights and hear real customers' stories about delivering more relevant and rewarding digital experiences.
4. Keynote: Earvin "Magic" Johnson
Time: 3:45 – 4:45 PM
Date: Wednesday, October 5
Speakers: Earvin "Magic" Johnson, Basketball Hall of Famer, NBA Legend & Entrepreneur
You don't win 5 NBA championships without adapting and optimizing! Having left the locker room for the board room, Johnson is going to talk about his exceptional success with the LA Lakers as well as the winning formula for his countless business ventures. And most importantly? He's going to share how competition has driven him to the top in basketball and business.
5. Last but not least, don't forget to explore San Diego – America's Finest City!
Sun-kissed San Diego is often dubbed "America's Finest City". And it's easy to see why. The city is blessed with natural beauty, a mild southern California climate, and a laidback vibe and surfer culture. Whether you're in your tennis shoes, hiking boots, or swimsuits, you can discover a variety of habitats including Torrey Pines State Natural Reserve, La Jolla Cove, Sunset Cliffs' hidden sea cave, and of course - Annie's Canyon Trial.
Also, you can find a multitude of great museums and historic attractions set alongside the waters of the Pacific Ocean such as the USS Midway Museum, the San Diego Air & Space Museum, and the Maritime Museum of San Diego, to name just a few.
And for all the animal lovers out there? You absolutely can't miss San Diego Zoo, where 4000 animals of more than 650 species and subspecies live. If you get a bit tired after all the zoo walking at the end of the day, just top it off with the brilliant nightlife scenes on offer at both Mission and Pacific Beach!
All in all, have fun while you're in America's Finest City to attend this one-of-a-kind event! We encourage you to mix it up and attend a little bit of everything to ensure you walk away with more knowledge and experiences than you arrived with. Will you join us in San Diego?
For more information about the event, you can visit the 3-day agenda here.