Did you know that 25% of Nitecans who work at Niteco have more than 5 years of seniority? We were deeply grateful when we learned that Niteco is loved and trusted by so many developers that they chose to grow their careers here among countless tech companies out there.
Niteco is currently the home of more than 400 experts, including Mr. Tam Tran – who has been chosen to be the guest of today. Mr. Tam Tran belongs to the precious 25% of Nitecans that we have mentioned above. He has been with Niteco since 2018 and is still shining in his path as a senior .NET developer.
He works at Niteco's representative office in HCMC and has contributed his skill to many projects: Briscoe, Davanti, Wilson, Heineken, and MLA.
Dive into his sharing to discover the story of a .NET developer at Niteco.
Q: Could you share a bit about your background?
I graduated from the Bachelor's honor program of the Faculty of Information Technology, University of Natural Sciences, Ho Chi Minh City. I have more than 8 years of working experience in software development. I have shared almost 5 years with Niteco since 2018.
Q: Can you tell me about some of the projects you've done or are still doing?
One of the projects I am most proud of is a project for the Briscoe Group. Niteco has been a trusted partner of Briscoe Group since 2021.
Briscoe Group is a New Zealand retail chain, with 84 stores throughout New Zealand trading under the Briscoes Homeware, Living & Giving, and Rebel Sport. When the client reached out, their e-commerce website was suffering from slow loading time and critical blockers. By investigating and implementing our improvements, the web app's performance score is increased, reducing loading time and increasing the annual revenue.
I've been sticking with Briscoe Group since 2021 and Niteco still supports maintaining its system smooth and efficient.
Another project I still remember is with Adairs - Australia's largest omnichannel specialty retailer of home furnishings and home decoration products - in 2019. Our team's responsibility is to render its website, upgrade the new framework to fix the bugs of the old framework; track the payment response to find issues, and refactor the code for payment gateways so it can process properly and avoids errors to prevent loss of revenue.
Q: How do you feel about the working process at Niteco?
To be honest it is hard to speak on behalf of everyone since I haven't had the chance to work in every division. But speaking from my experience, I really admire the working process of my team. It is very efficient, transparent, and collaborative. I like how my project manager uses agile methodologies to deliver high-quality features and services to the customers.
I also appreciate how the company encourages communication and feedback among the employees and line managers. Although it is not always an easy road. Arguments do happen, with opposite opinions, and different ways to approach the issue. However, one mission we always focus on is how to deliver the best quality to our customers. And because we share that same motto, my team and I always find the solution to any problem.
If there is one thing that needs to improve it'll be the estimate part. Niteco doesn't have a fixed price for available features, so whenever a new project comes in line, the team has to estimate everything all over again. If we could build our own calculating system, it'd save so much time.
But still, I truly enjoy working at Niteco because it has given me the opportunity to learn new things and work with great clients, challenging projects, and talented people.
Q: What is the biggest challenge you've faced and how did you overcome it?
I have faced many challenges to name a few, but what comes to my mind immediately is when I had to participate in building the checkout flow for an E-Commerce Optimizely project (formerly known as EPiServer) in my junior years. Not going to lie, I was very nervous since I was still quite new to Episerver when I jumped into the project.
Here was what I did:
Read the documentation and tutorials of EPiServer to understand its basics and concepts.

Study the existing code base and architecture of the sample projects.

Test and debug the code to ensure its functionality and performance.

Communicate and coordinate with my supervisor (Mr. Tien Quach) and other developers to ensure the project's progress and success.
The reward for this challenge was improving my skills, knowledge, and confidence with EPiServer. I learned a lot from this challenge and started to enjoy working with EPiServer.
Q: Why did you choose .NET and no other coding language?
To be honest there was no back story to this. Back when I was in college, I always did well with the .NET language and kept going with it. I think I didn't choose .NET. It chose me, and I'd really glad it did.
Q: What are the opportunities/disadvantages for .NET at the moment?
.NET is a software development framework that supports multiple platforms and applications. So, I think there are many opportunities for .NET developers. Here are some from my end:
- .NET is widely used and popular among developers and businesses
- .NET is constantly updated and improved by Microsoft and the open-source community, which means it can keep up with the latest trends and technologies in the software industry.

And the disadvantages are:
- .NET can be complex and challenging to learn and master, especially for beginners or developers who are used to other frameworks.
- .NET can have security risks or vulnerabilities if not properly configured or updated, especially for web applications.
Q: Must-have skill in your opinion to be a good .NET developer at Niteco?
.NET developer at Niteco usually works on multiple projects at the same time. This means in order to take up more than 1 request, you have to be precise in every decision you make to save time. Therefore, on top of the list must be problem-solving skills. It is the ability to identify the situation, find the root cause, and come up with solutions that meet the needs and constraints in a limited time.
This skill doesn't just suddenly appear. It is built through experiences. And because no one has the same experiences, .NET developers should pay close attention to the details, remember each distinguishing factor, and come up with a reference system that works for you.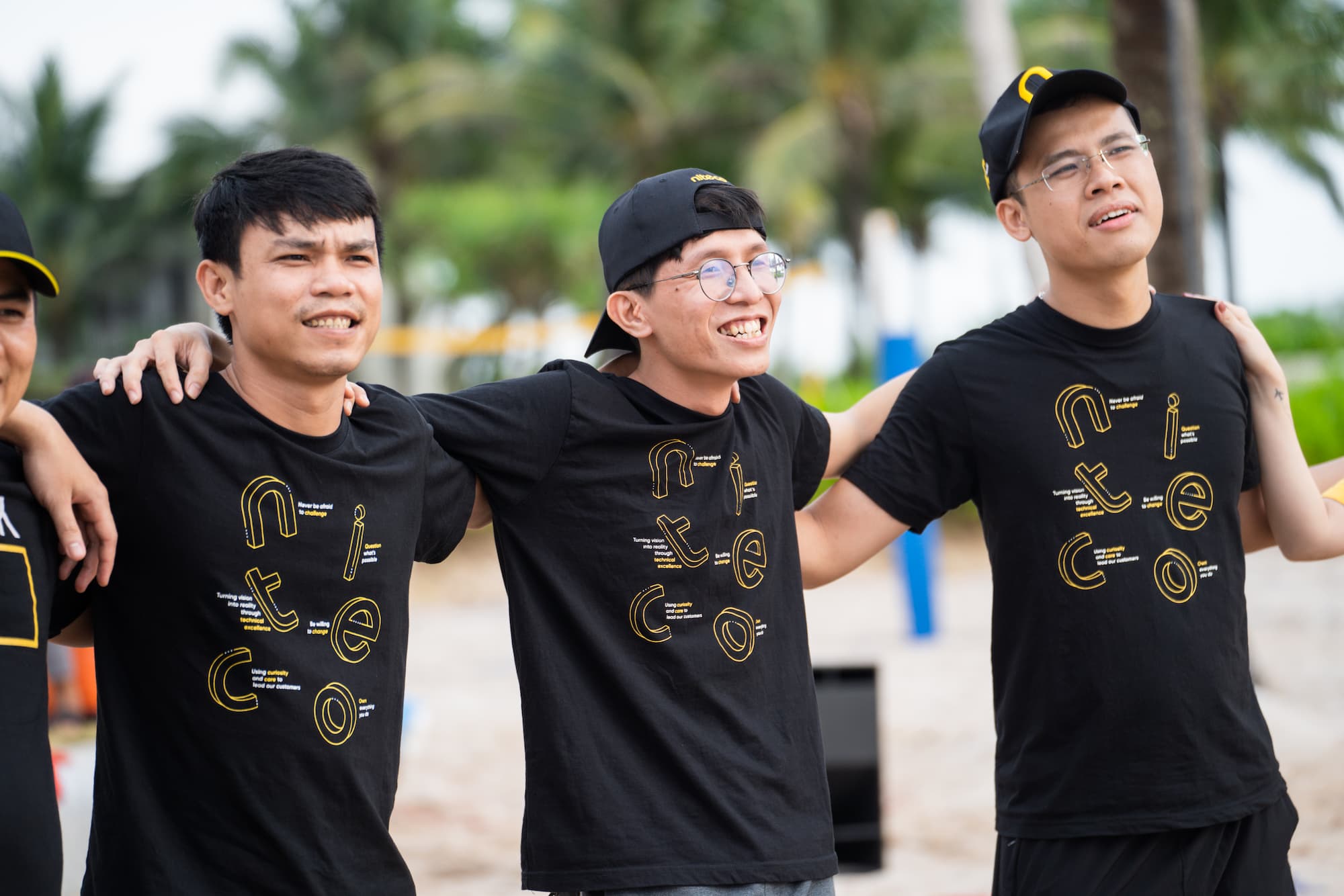 Q: Can you share memorable moments with friends and colleagues in Niteco?
Really can't count how many joyful moments I have had while working here. But the most memorable is the first time joining the company anniversary. My team is in the Representative Office in HCMC, and the company's headquarter is in Hanoi. Every year, an anniversary is a chance for us to gather and connect. So on my first anniversary, I had the chance to fly to Hanoi, for the first time ever, and met so many lovely colleagues I only see through the screen. Fun fact: my very first team when joining Niteco was in Hanoi. Therefore, this memory is still very dear to my heart!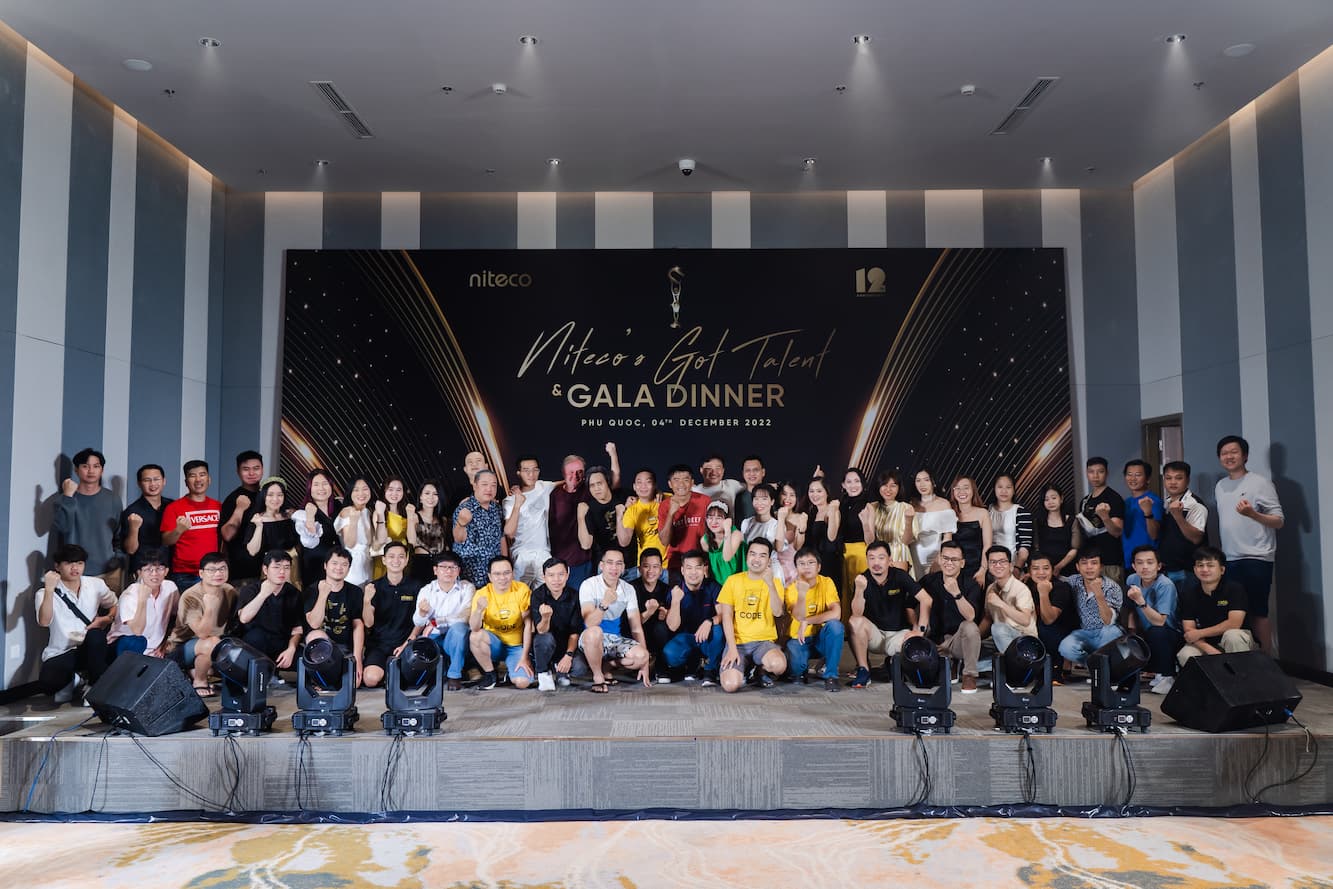 Q: If you have 1 advice for those who are about to apply to Niteco as .NET developers, what will that be?
Focus on the foundation and develop yourself. Be ready to take on the challenges. Niteco is waiting for you!