At Niteco, official parties are always organized according to plan. However, there are occasions when we don't need to schedule much. Like a close family, just text on Teams like "Bros and sis, let's celebrate Christmas," and it's done 😊
This year, Friday falls on December 23, a day before Christmas. Responding to the Christmassy atmosphere surrounding everywhere, each division had its way of celebration. While Odin had lunch from noon till afternoon at a restaurant, Frey gathered from afternoon to evening at the company pantry. Like brother Frey, Thor, Baldur, and Marketing also organized right at the office. As for the team in Ho Chi Minh City (HCMC), Christmas was even held early on December 20 at the office.
1. Christmas in HCMC
To the HCMC team, Noel started with an interesting game - Gift Exchange. Accordingly, each person would register on the link, prepare a gift, and send it to admin Hang Nguyen before December 17. Afterward, the presents will be randomly numbered by the admin and placed on the Christmas tree in front of the lobby.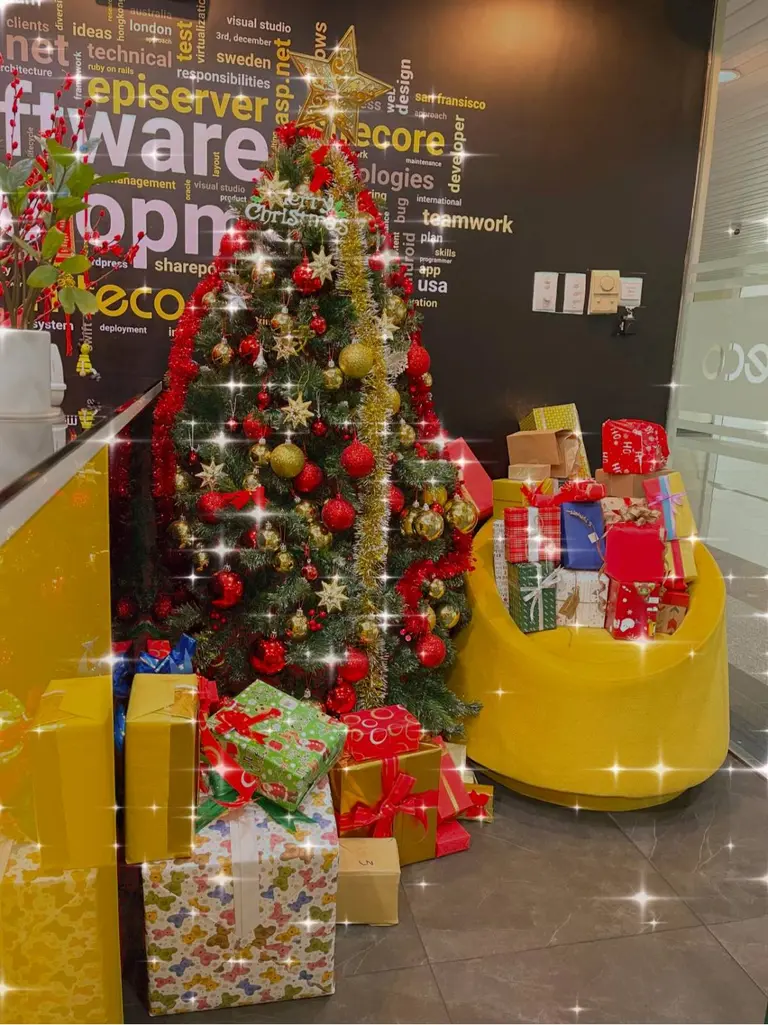 The gifts had been carefully wrapped by Nitecans HCMC.
On December 20, everyone conducted a draw with a number labeled and opened a gift correspondingly. Everyone was extremely excited about the surprising gift prepared by lovely colleagues 😊
Some pictures of receiving gifts from Nitecans team HCMC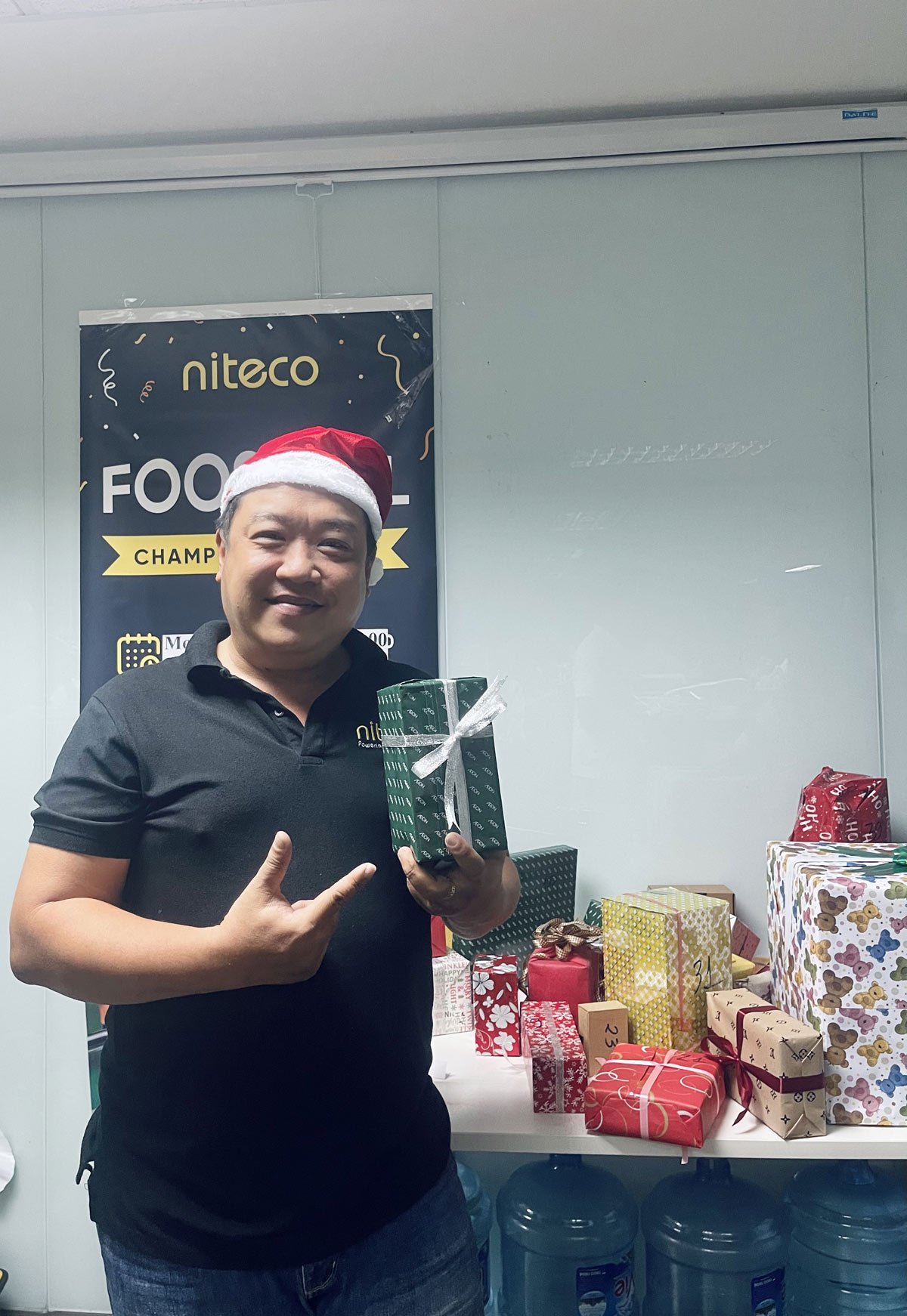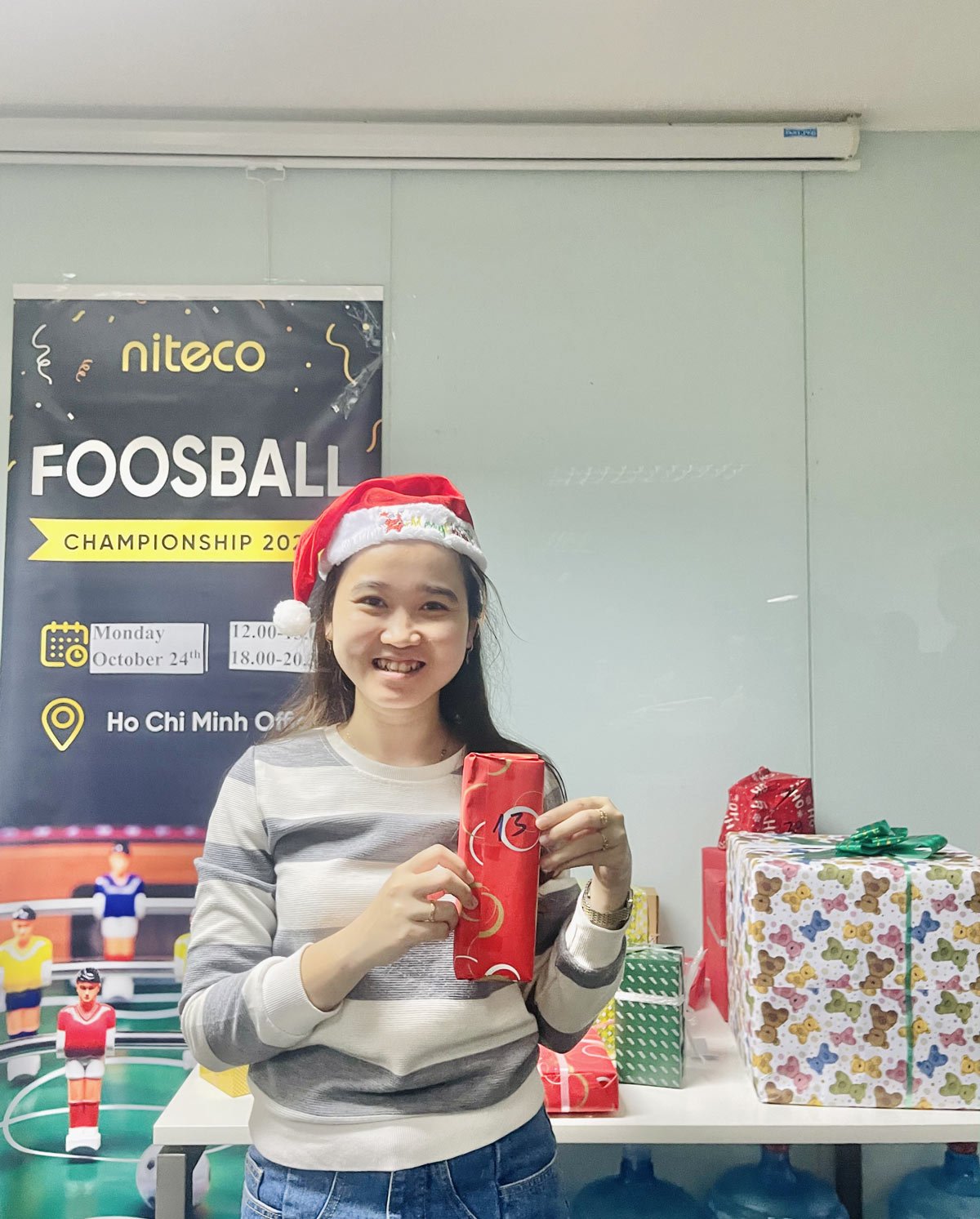 2. Christmas at the Marketing department
Not less than the brother in the South, the Marketing team was also full of enthusiasm for the eye-catching office decoration.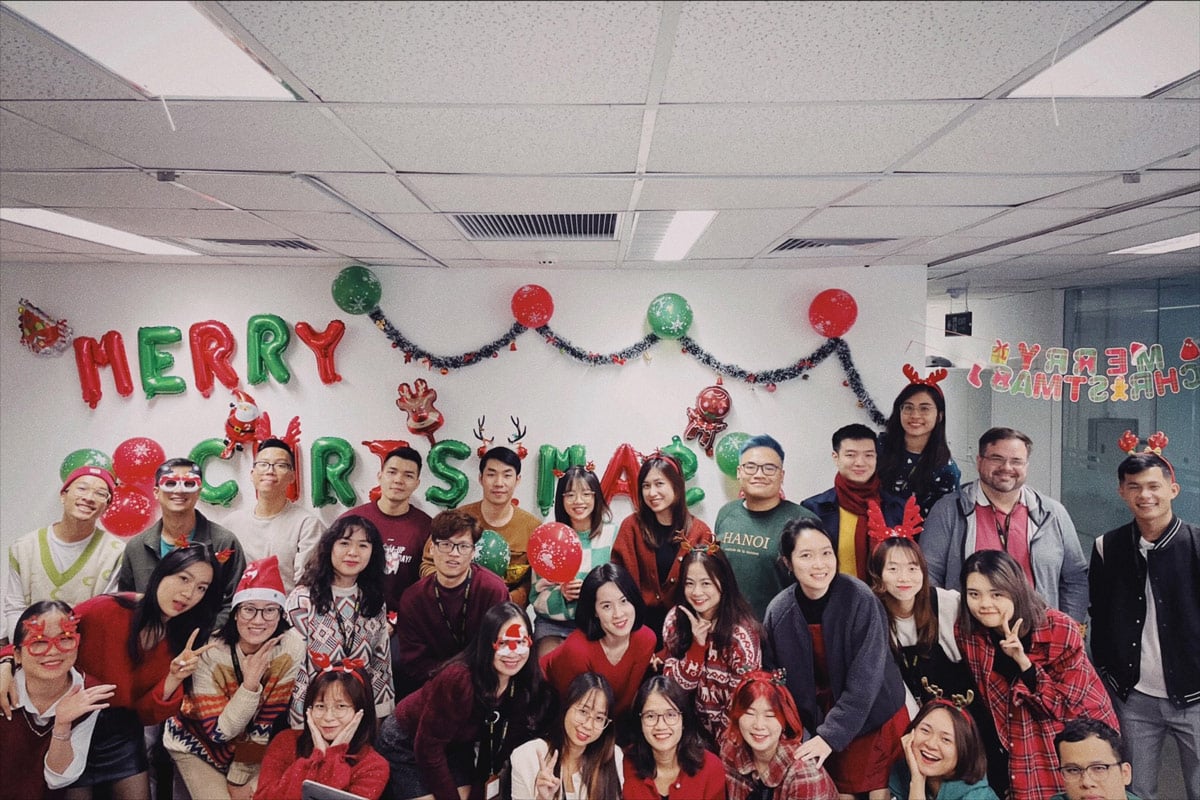 The Christmas atmosphere of the marketing department
The highlight of Christmas in Marketing is the Secret Santa. Similar to the Gift Exchange activity of the HCMC team, two weeks before the event, each person would randomly pick up the name of a person to whom they will give a secret gift. And when the presents were opened, it was time for everyone to guess the giver's name. All created moments filled with joy and laughter of that afternoon.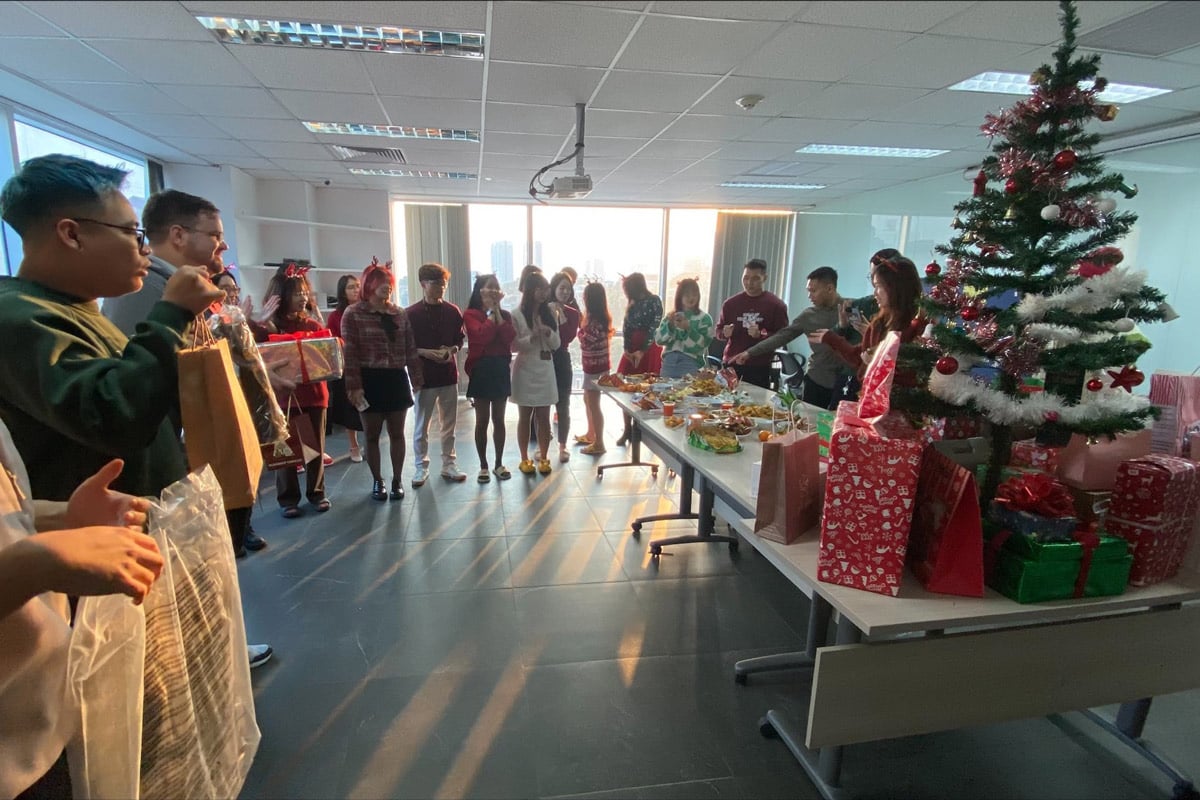 People were thrilled at Secret Santa Claus's presents.
3. Christmas at Baldur and Thor
Also held on Friday afternoon, two divisions, Baldur and Thor, also had a great party at the office.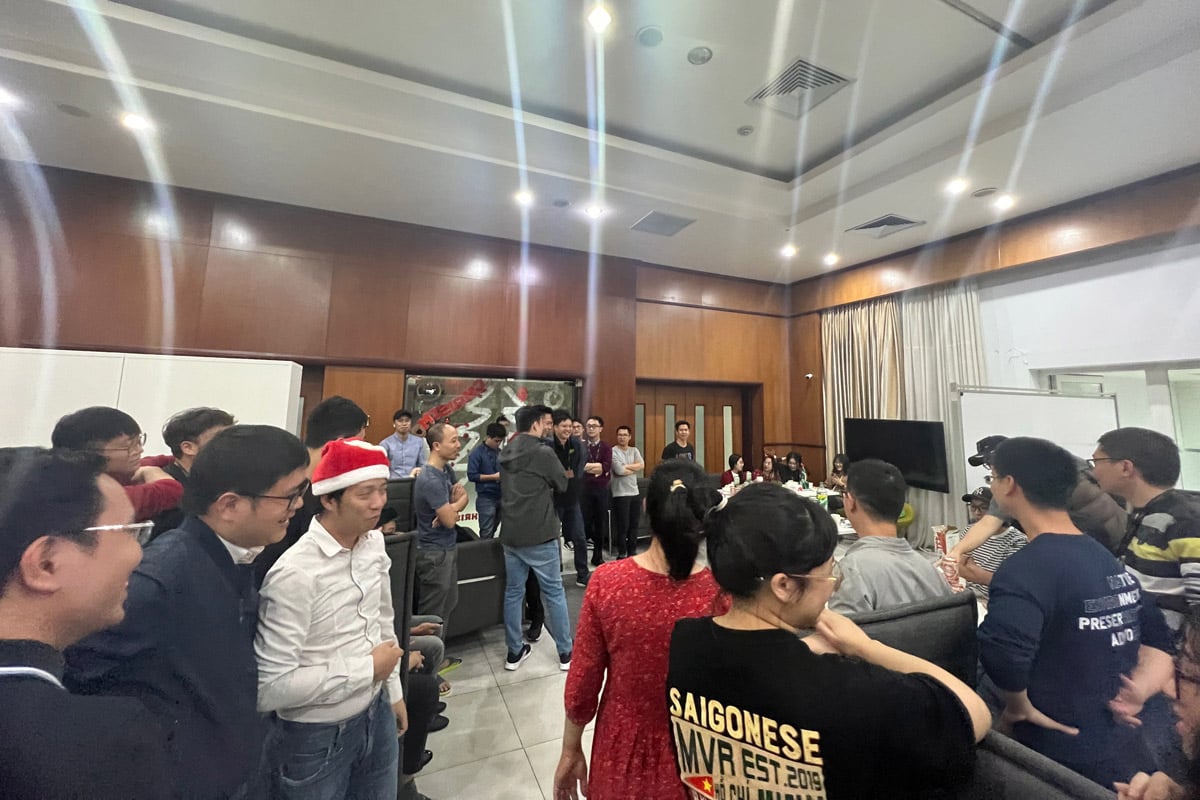 Low-quality images but indeed high-quality Christmas celebration party
4. Christmas in Frey
Frey is an exception if opening champagne is usually only seen at New Year's parties. As the largest division in the Niteco Hanoi office, every time gathering, bottles of champagne will be opened one after another, creating a unique tradition of this division.
Frey's delivery manager - Nam Trinh, started the Christmas party by opening the champagne.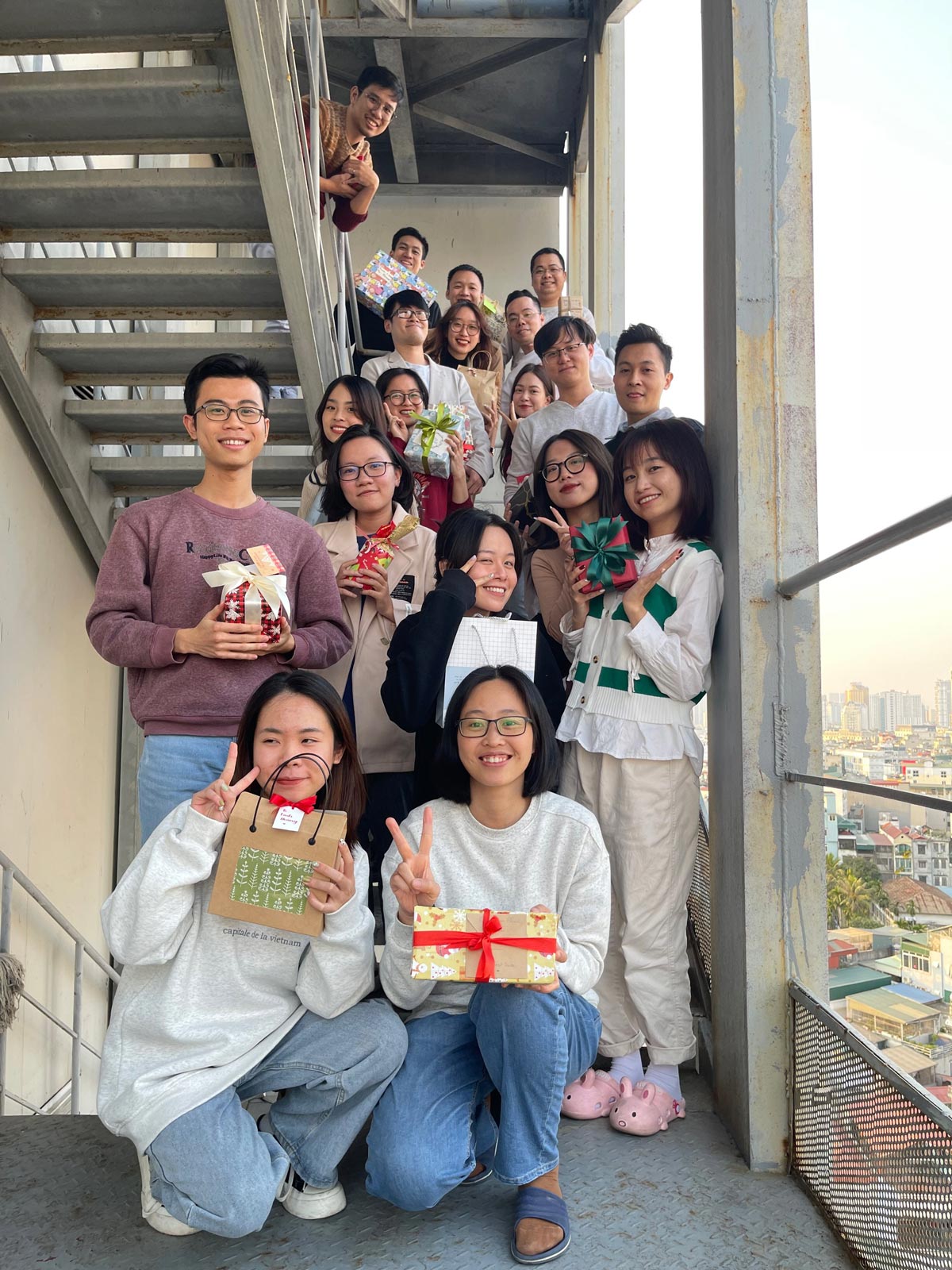 Not out of trend at Christmas, Frey's AMAD team also played the Secret Santa game.
5. Christmas of14th floor
As the Hanoi office's headquarters, the 14th floor is a collection of teams from Accounting, Admin, HR, Presales, Internal IT, and 24/7 responsive, Expert services. Like other teams, the Christmas atmosphere also covered all the office here.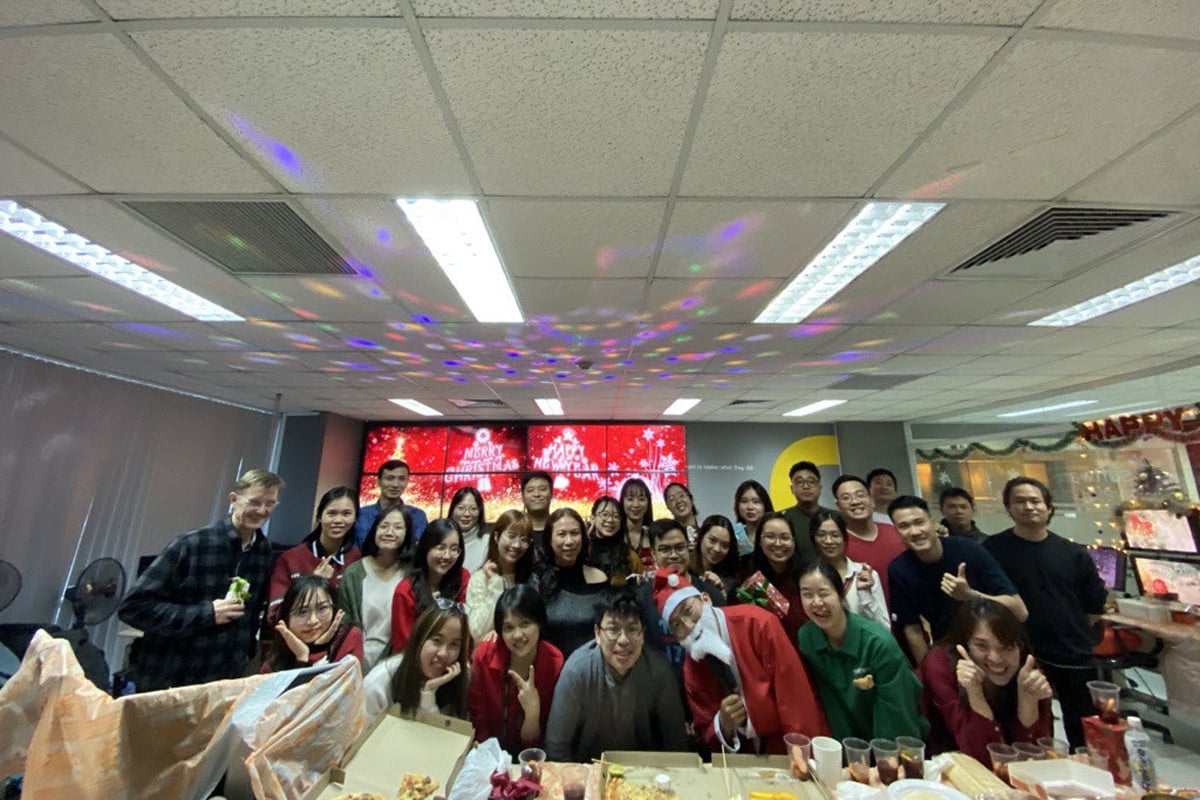 Although the force is quite large, most are shy at cameras, so only a few representatives come out to take pictures 😂
6. Team "Odin on top forever."
As for Odin, this division chose the space outside the office to organize Christmas and an early year-end party. It was said that they had a heavy meal and drank enthusiastically from noon to afternoon, closing a hard-work week and welcoming a jolly holly Christmas.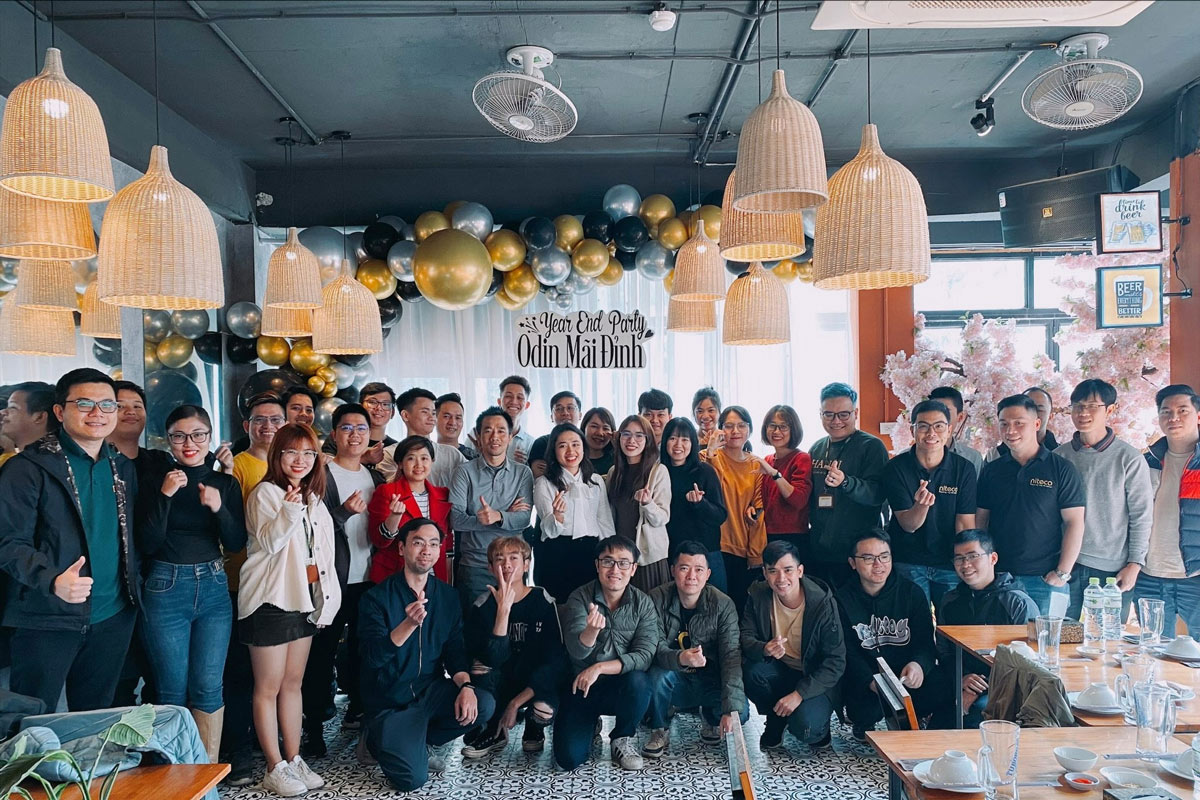 Christmas of the team Odin
Such impromptu parties usually occur at Niteco. We invite you to become a part Niteco to enjoy these enjoyable moments😉
Careers | Niteco