On Saturday, June 3rd, in response to International Children's Day, NICEF paid a visit to 2 charitable homes in the Vietnamese province of Bac Ninh to donate necessities to unfortunate children.
NICEF teamed up with "The Rainbow Classroom" to organize the trip. The Rainbow Classroom is a non-profit project with a mission to bring education to underprivileged children in Vietnam. During their 7-year journey, they have helped thousands of children to have better access to basic education and necessities.
The first destination was the Disabled Children's Center – a charity located in Thuan Thanh in Bac Ninh. This place provides free healthcare for disabled children. As part of their visit, NICEF and The Rainbow Classroom were able to prepare 45 gift bags for 45 children at the center.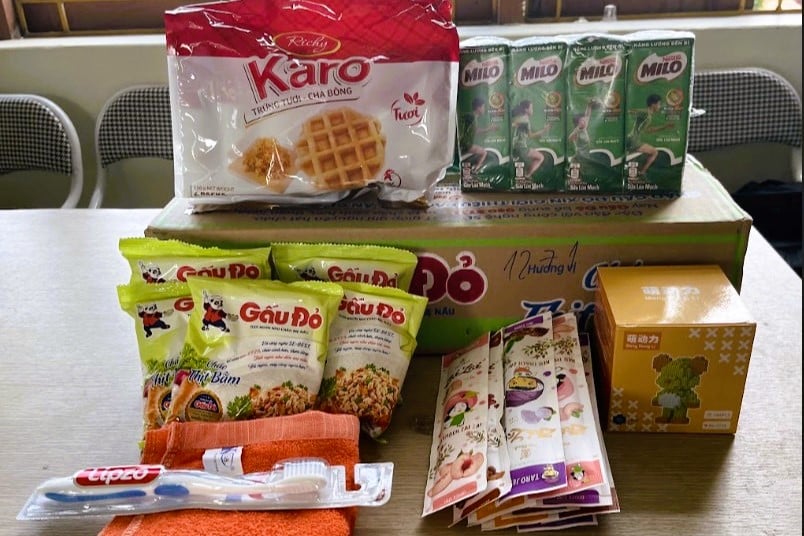 Inside the gift bags
As the NICEF members talked with the families in attendance, they got to know more about their stories and living conditions.
They met a boy who was born healthy, but suffered a critically high fever when he was just 4 months old. The illness lead to him being paralyzed. His family has tried to send him to many hospitals, only to hear the same thing from doctors over and over: he would never fully recover. The only thing his family can do is give him a daily massage to lessen his pain. Now he is 8 and still in the same condition, but the family is still hopeful that one day, a miracle is going to happen.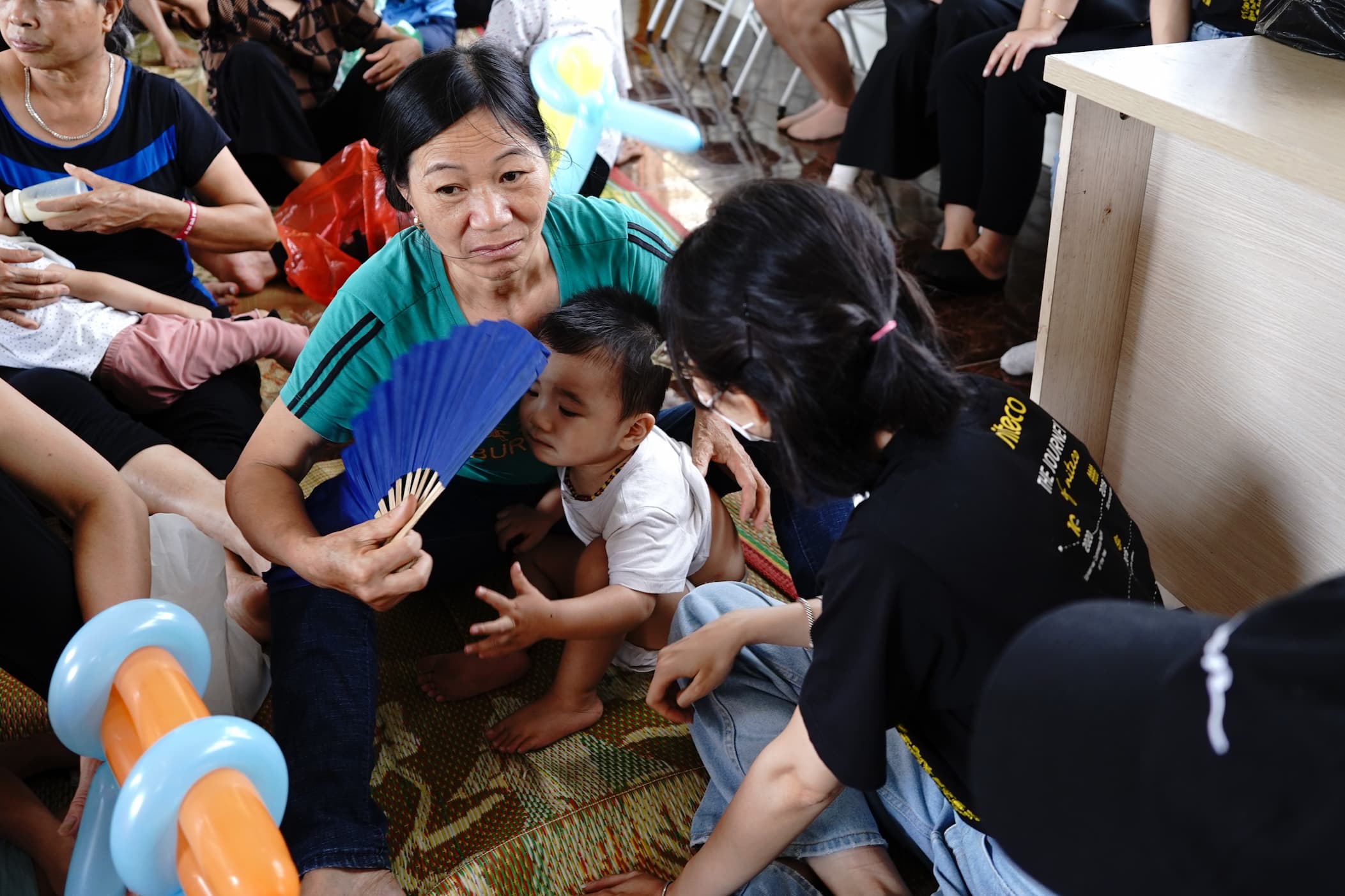 The NICEF members got to know untold stories
Another story told to the NICEF visitors is about a 2-and-a-half-year-old boy who was born with congenital heart disease. In the past 2 years, he has been through 3 heart operations. His brain still works completely fine, but because he's been through so many operations and been administered high doses of medicine at such a young age, he can't talk and walk.
They were also introduced to a little 3-year-old boy who cannot walk. This is despite the fact that his family has brought him to many hospitals and put him through many tests, and the doctors all said there's nothing wrong with his legs. However, his walking ability has still not made any progress.

We hope our little gifts can put a smile t

o the children's faces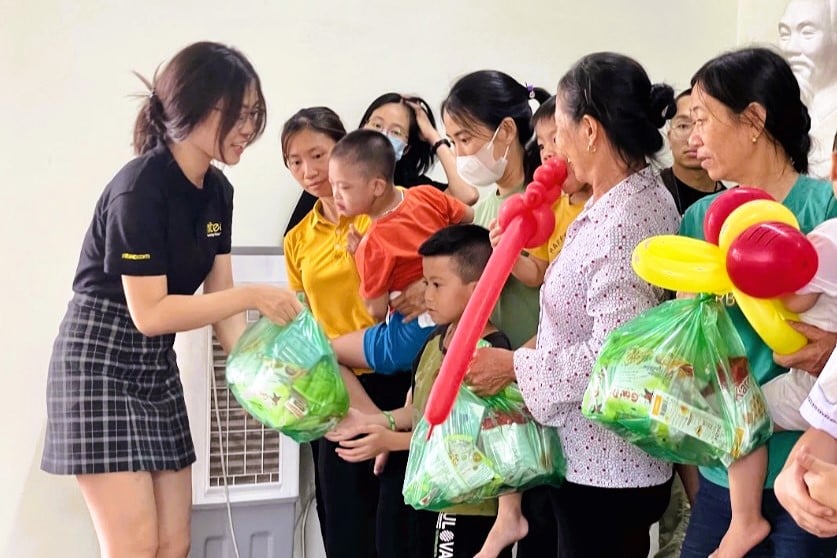 At the end of their visit, the NICEF members surprised the kids with a clown making balloon animals. This lightened up the mood of the room and put a smile on the children's faces.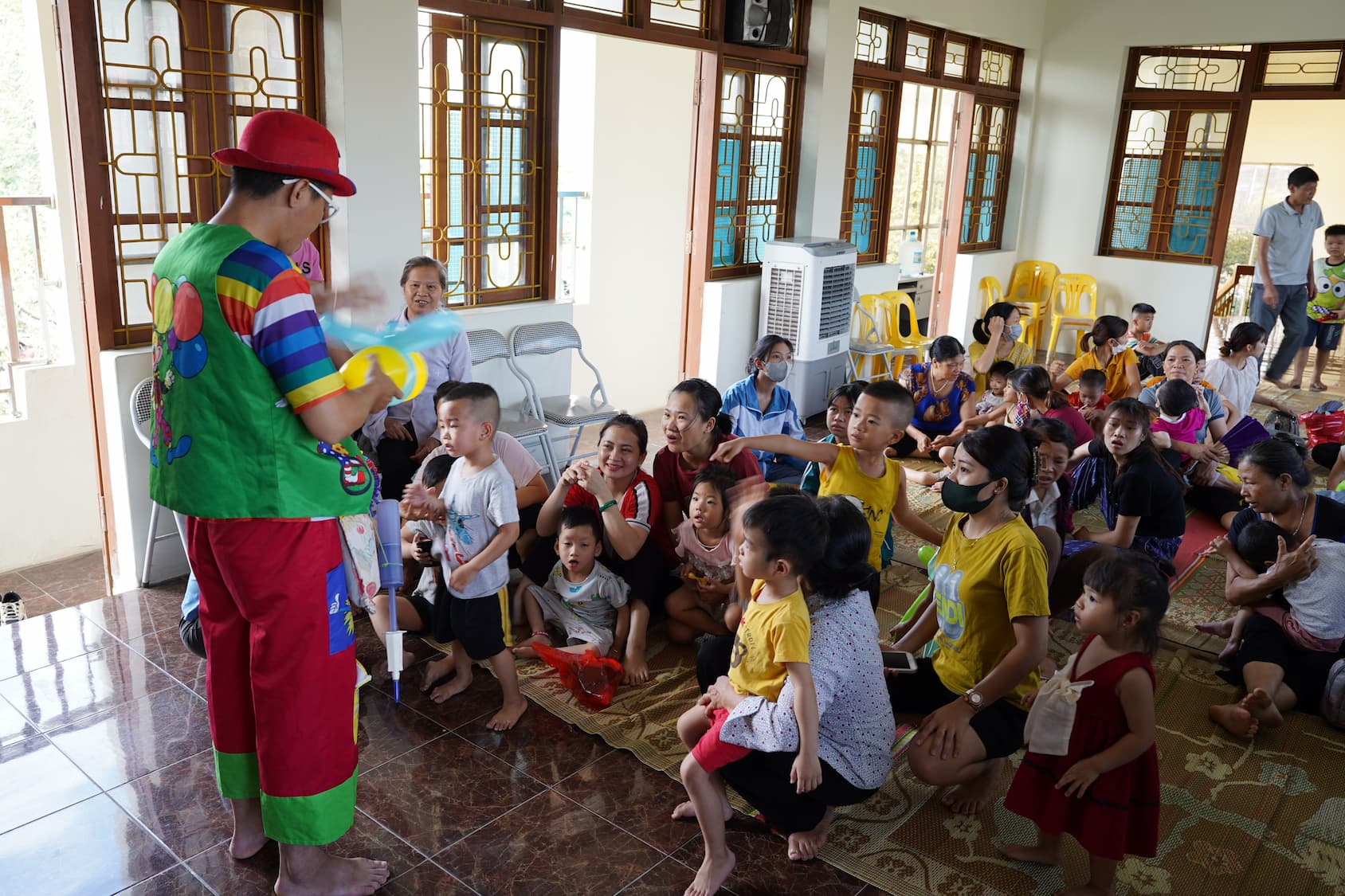 Special treat for the kids
The second place NICEF visited was a charitable home in Huong La in the Luong Tai district of Bac Ninh. Here, those who are homeless, disabled, or living in great poverty will be provided with food, clothes, healthcare, and education.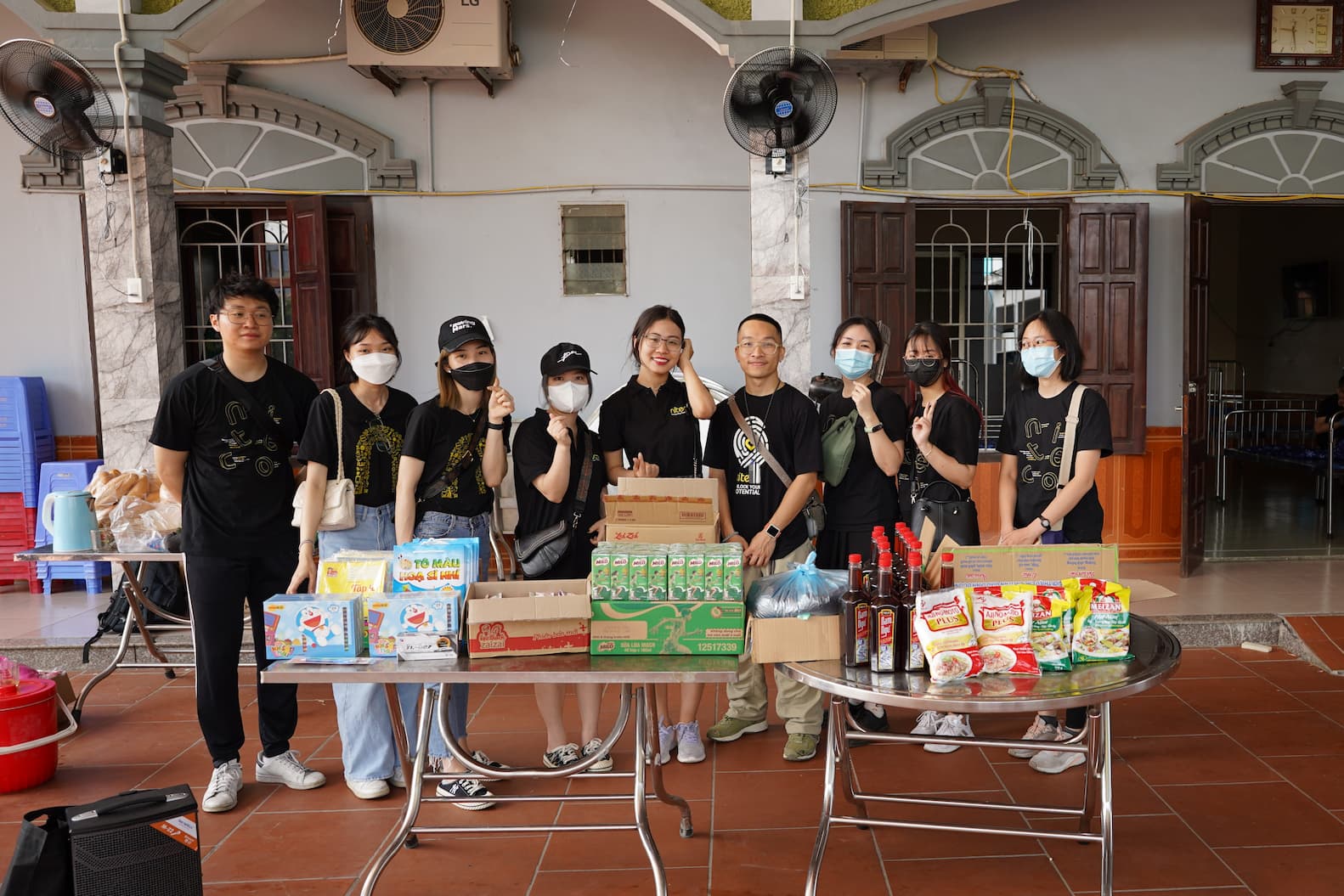 Gifts NICEF prepared for the children at the charitable home
Here, the NICEF visitors handed out 40 gift sets to children. The Rainbow Classroom also organized a small dance party for the kids. At first, it was supposed to be a short performance, but as the kids got excited, they started to dance as well. So, the Nitecans became an audience of a 30-minute dance show performed by the lovely children of the Huong La charitable house.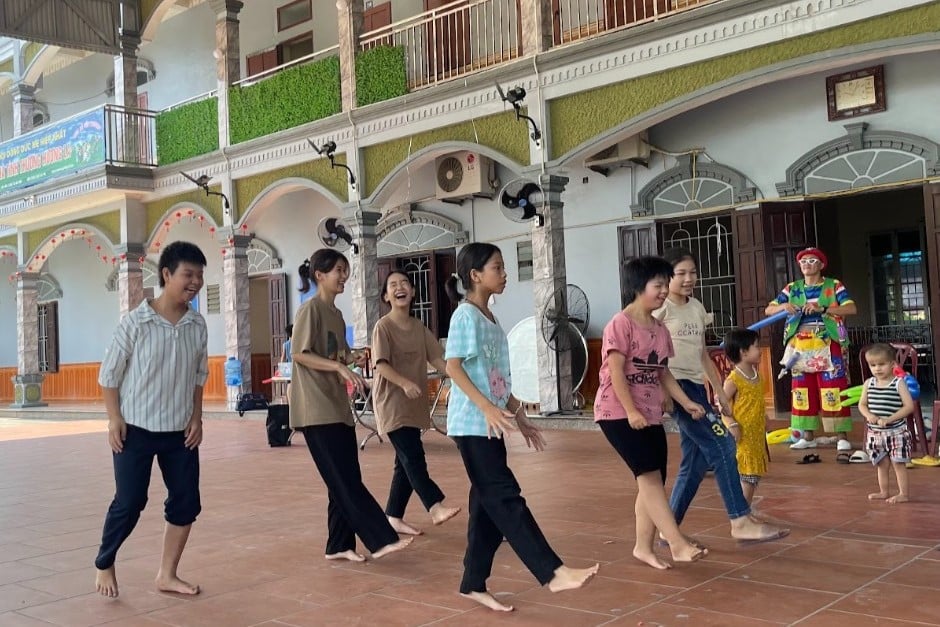 Seeing how their faces lit up and how they burst out with laughter while they were dancing made everyone in attendance quite emotional. It was clear that despite their unfortunate situations, the children still enjoy every little moment in life.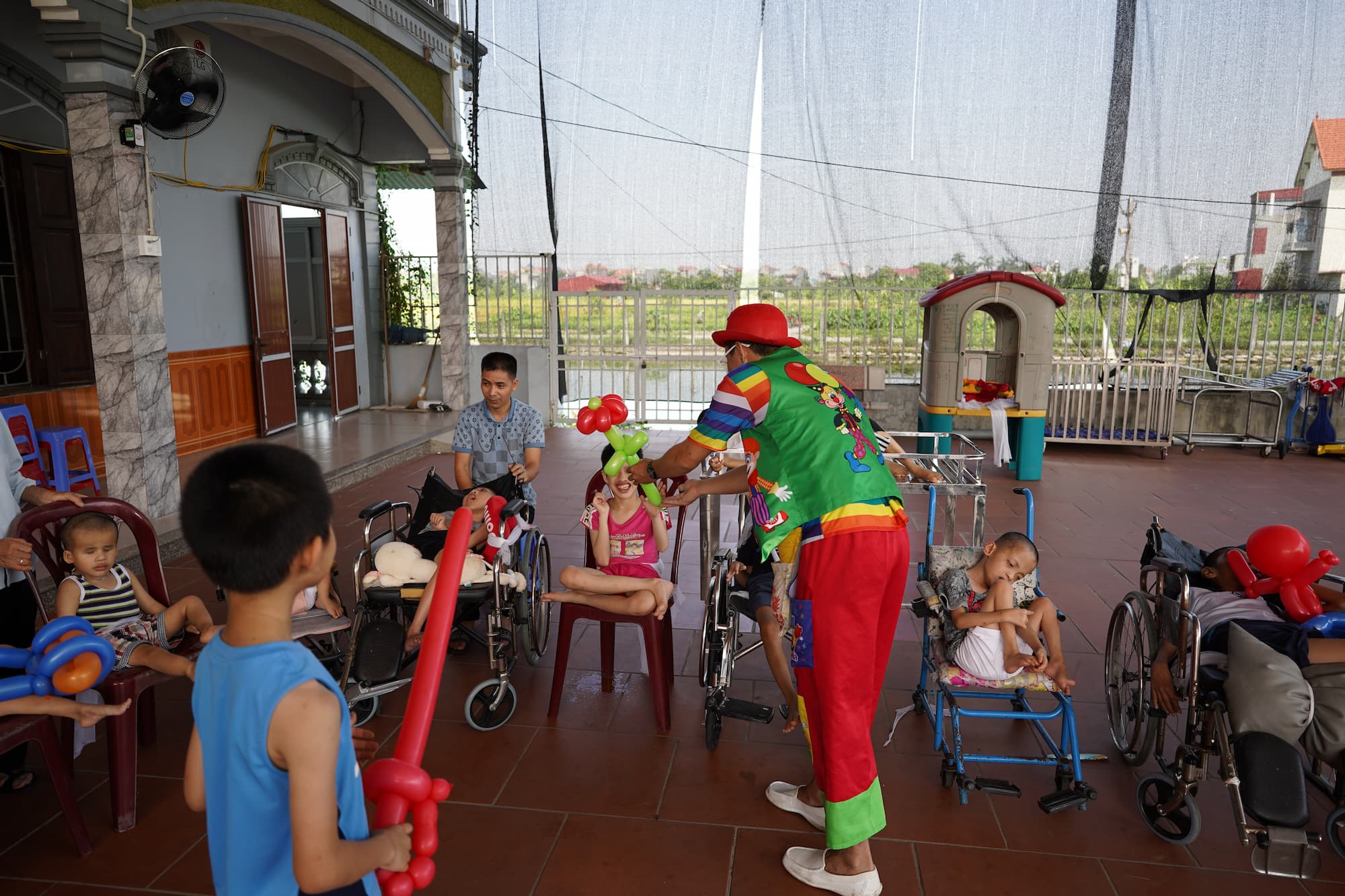 The NICEF delegation then wrapped up by making lunch for the kids: sandwiches with pâté and sausages, which are very popular "cheap" comfort food in Vietnam's major cities. But for children who live in the remote areas of Vietnam, they are a luxury.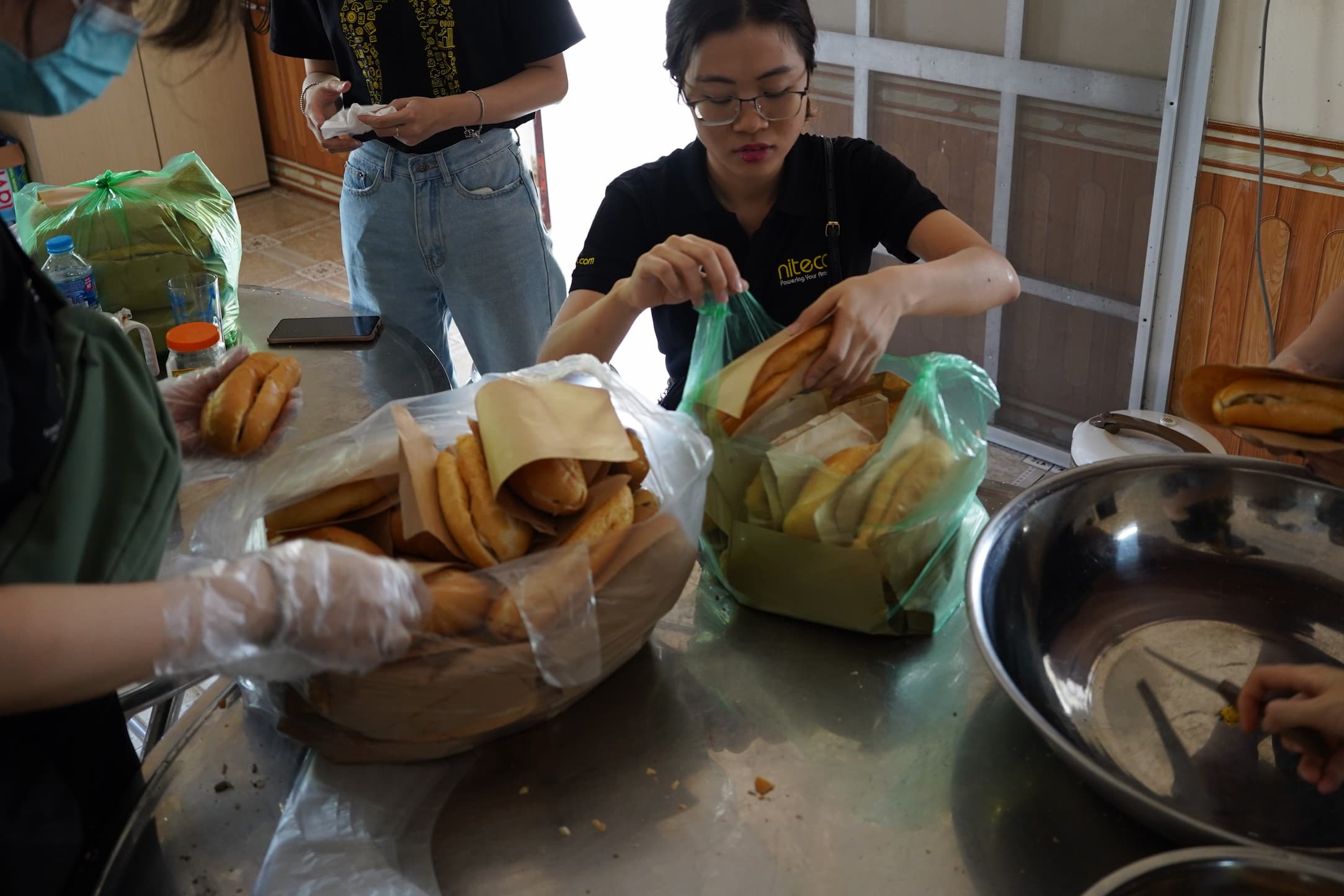 The trip only took us in the NICEF delegation one morning, but it was a very memorable experience, with sad tears, happy tears, untold stories, and unforgettable moments.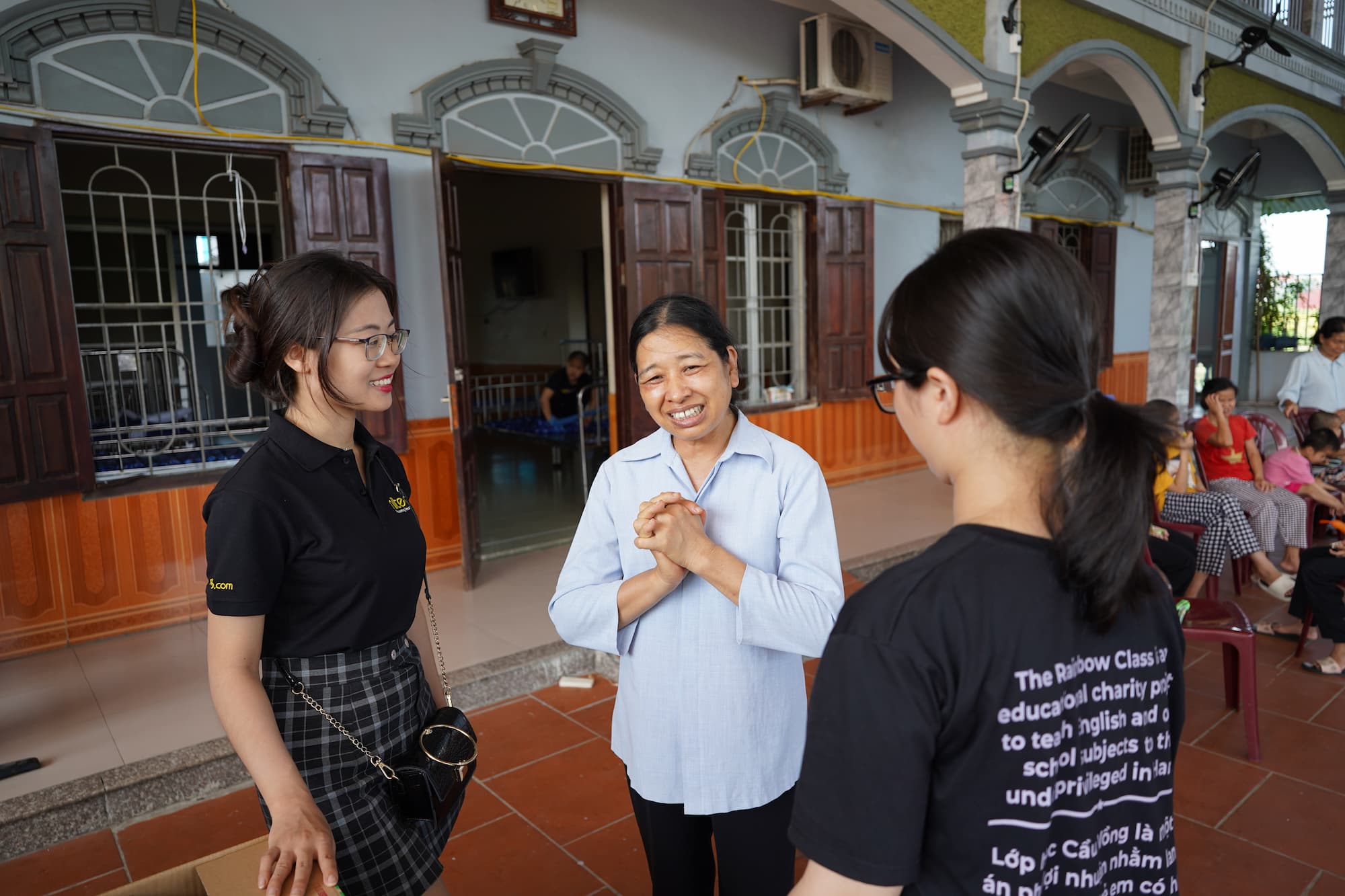 NICEF thanks everyone who was involved in making this meaningful journey happen.
We will continue our mission to help those in need, to encourage and support them, and to show that a smile and the support of others can provide a new perspective on life.