In April 2023, Niteco's charity organization NICEF fully sponsored the operation fees for 5 children with cleft palate at the E Hospital in Vietnam's capital of Hanoi.
If there is one thing Niteco is always proud of, it's the people - the Nitecans. They are not only "computer heroes" who bring digital solutions to the clients, but also true, real-life heroes who constantly try to engage in charity whenever they can.
In 2014, the Niteco Charity Engagement Foundation (NICEF) was founded, with one mission: to help those in need. Ever since, NICEF and Operation Smile Vietnam have cooperated to bring smiles to children's faces. Operation Smile Vietnam is a non-profit organization that provides free reconstructive cleft surgeries to children. These surgeries give them the ability to smile, speak, and eat properly, which in turn leads to a brighter future for them and their families.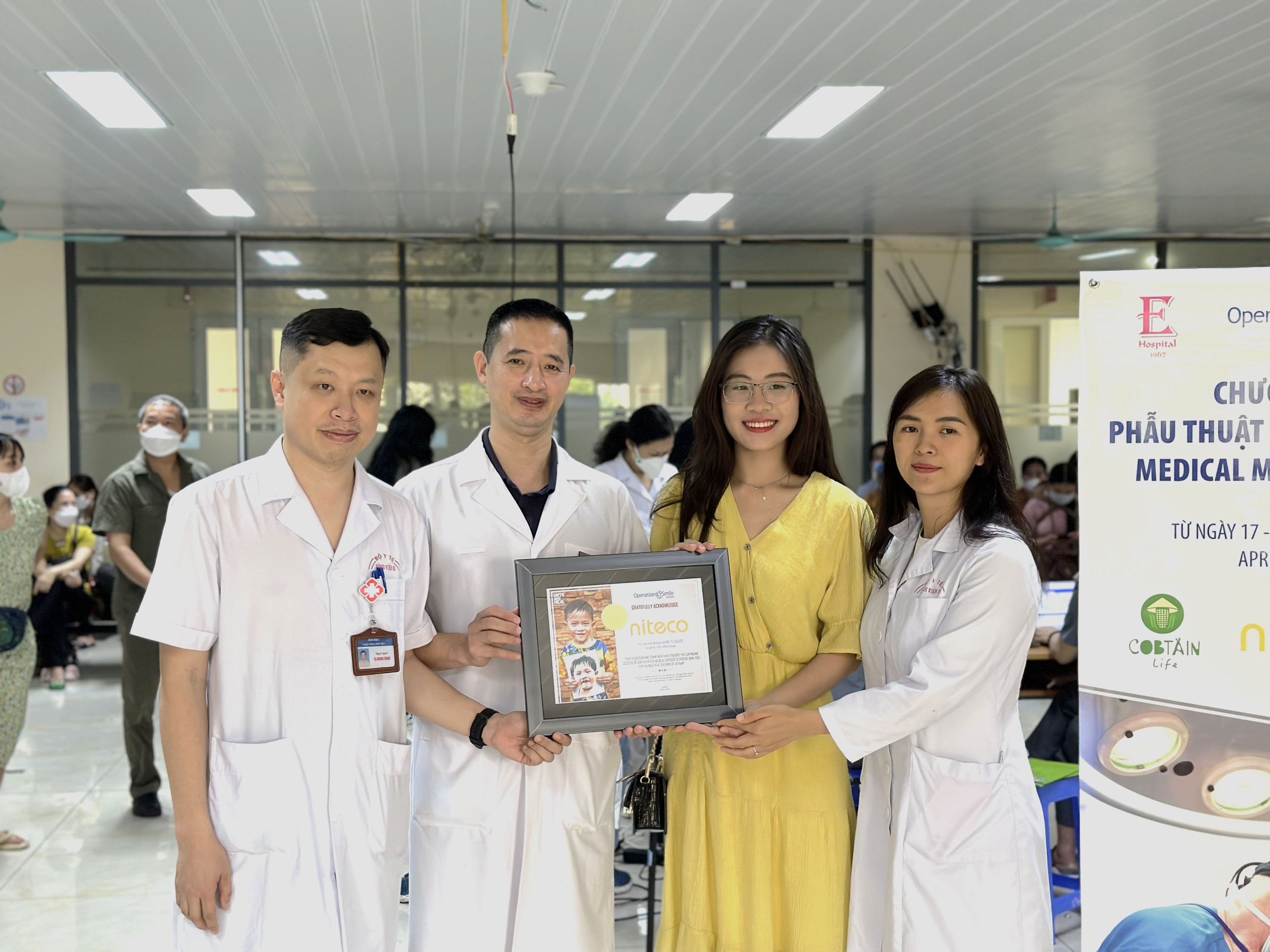 Loc Nguyen, President of NICEF, with doctors of Hanoi's E Hospital
Niteco has sponsored operation fees and surrounding costs for Operation Smile Vietnam several times throughout the 9 years since the charity was first founded. This has made positive changes for over 200 children who were affected by cleft palate. Cleft palate describes a condition where children have a gap in the upper lip and the roof of the mouth where tissue didn't correclty fuse together during the child's development in the mother's womb.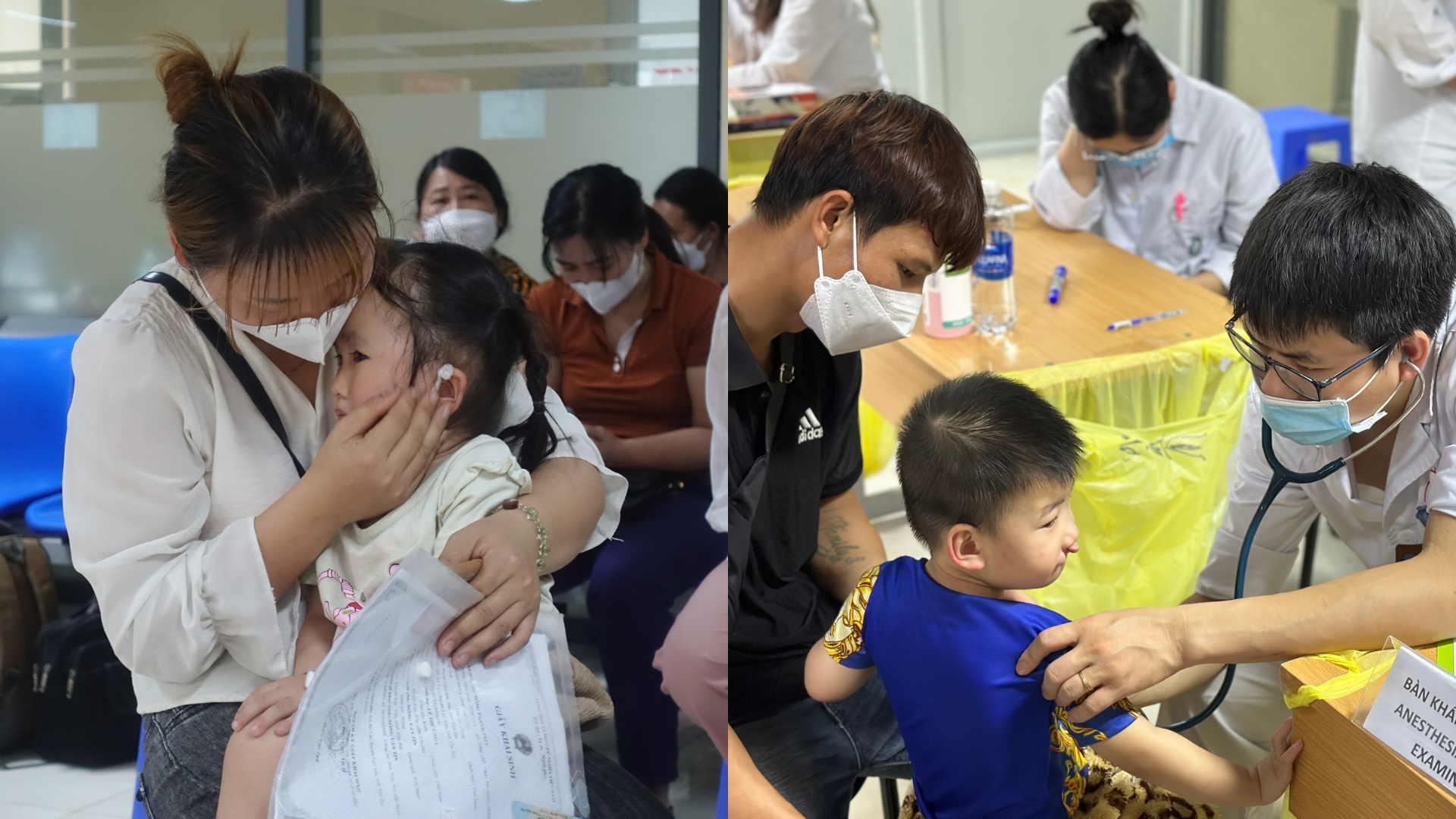 Young children with the cleft palate condition
Continuing this mission, Niteco sponsored 50,000,000 Vietnamese Dong (approx. 2,000 USD) to the organization, allowing 5 children to undergo the life-changing surgery. Each operation costs 10,000,000 VND (~400 USD), which includes 100% of the operation fees, medicine, patient travel, and meal costs during the hospital stay.
Although the donation was made at the beginning of April, it was not until April 17th that NICEF had a chance to meet the patients, as all of them live in rural areas of Vietnam. They traveled to the capital of Hanoi just a few days before the surgery. NICEF's representatives welcomed them with food and gifts, with the hope that their kindness would be able to ease their pain a little.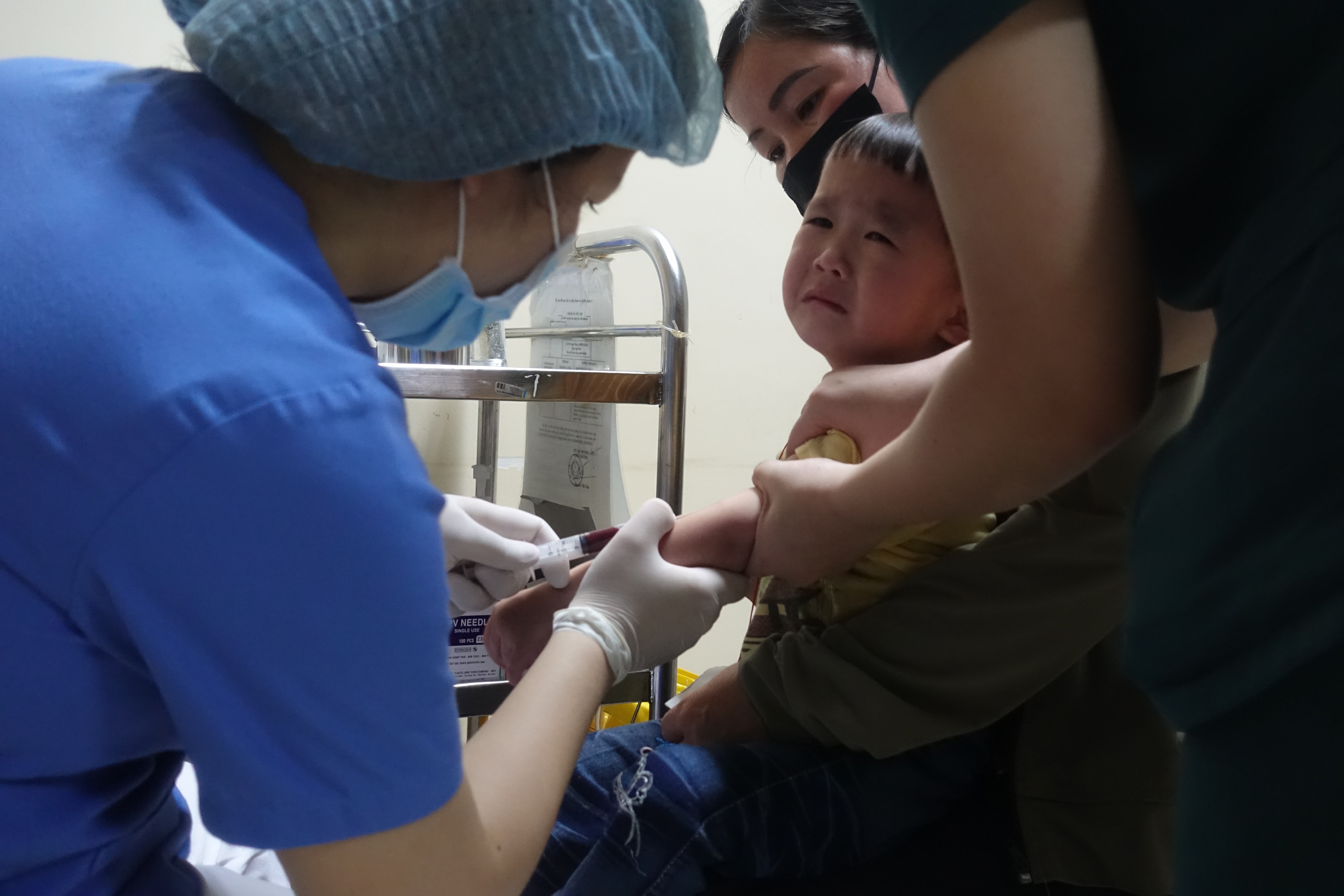 "Looking at those kids makes my heart ache. They have to suffer so much at a young age and haven't been able to fully enjoy life. Most of the cases we've seen today had serious cleft palate conditions, and what makes it even sadder is that they come from poverty-stricken families, which is why they cannot access proper health care and receive the help they need," said Loc Nguyen, NICEF's president.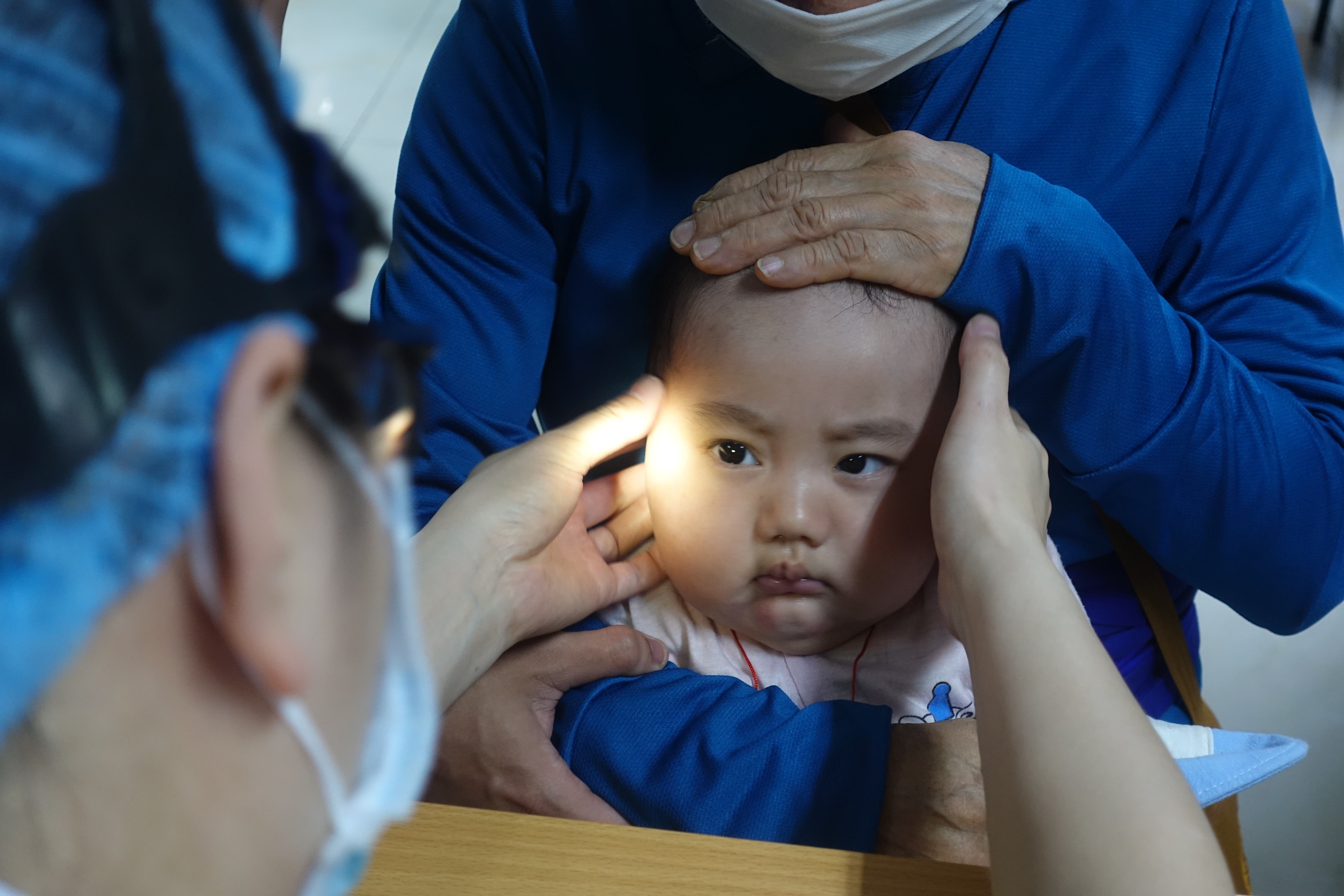 For Phuong Anh, a member of NICEF, the impact of this project is tremendous. "The surgeries went really well, and they can go home right afterwards. Seeing the difference before and after the operation makes me understand how meaningful this project is. Each surgery only took an hour and 10,000,000 VND, but its impact stays for life. Seeing their bright smiles, I know we're doing the right thing!"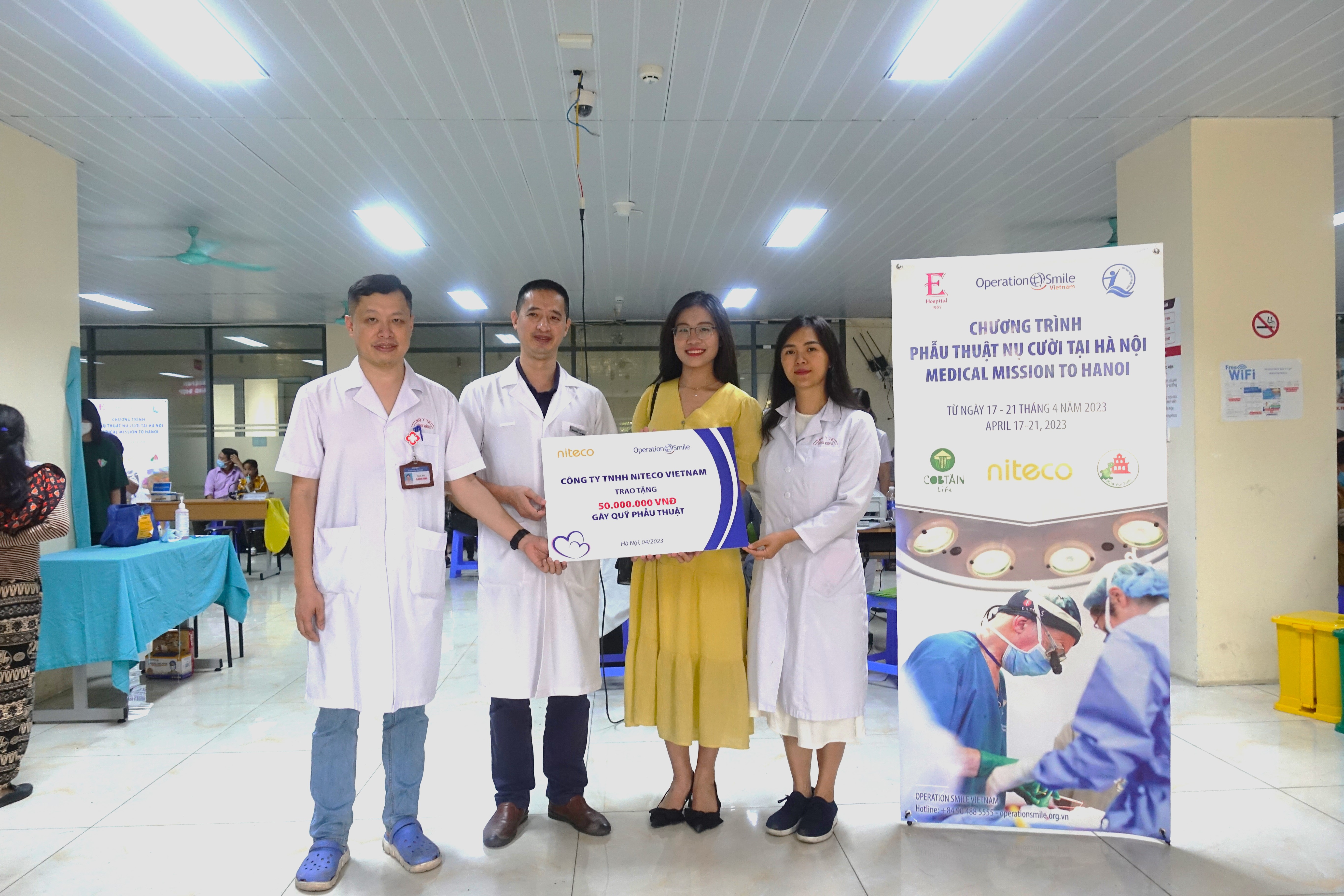 This year, NICEF made a donation of 50,000,000 VND to Operation Smile Vietnam
Since its foundation in 2014, NICEF has raised more than 75,000 USD for people in need in Vietnam, sponsoring cleft palate treatments as well as life-saving surgeries for young children. The organization has also participated in building schools and playgrounds in rural communities.
Not every hero wears a cape. But to be seen as a true hero, one must have lots of empathy and the courage to be kind. With this year's campaign, the cooperation between NICEF and Operation Smile Vietnam has reached a new milestone. We're going to keep moving forward and hope that we can create more positive change in the lives of people in need in the near future.