Another Saturday morning at Niteco. But wait! Did you just think we came to the office to work? That's not a lie but we weren't working for the company or the clients, we were working to get ourselves the trophy of Niteco Ping Pong Cup 2023 - the first internal event to boost up the new year.
FYI, this is the youngest club so far when it only reaches 2 years this year. The last season of Ping Pong Club has received tons of love from Nitecan so we decided to open our Employee Engagement Program with it!
Even though it was a Saturday morning, all 17 teams showed up on time, some even came sooner to practice one last time. When it comes to the game, Nitecan doesn't just play around. They're very ambitious :D
Just like other games, the highest mission is to find out who are the winners. Ping Pong at Niteco gotta do that 5 times with 5 different categories: Men Single, Men Double, Women Single, Women Double, and Mix Double. This might seem much but we just wanna give more chances of winning for everyone joining the game :D
The contest took up over 4 hours with nearly 80 matches in all 5 categories. But even with the intensity, all players were at their peak of enthusiasm with beautiful serve and on-point transmission.
5F Nobel last Saturday was filled with applause, laughter, and sweat, making the 4-hour game pass in excitement.
And Niteco Ping Pong Cup SS4 has successfully found the winners to all 5 categories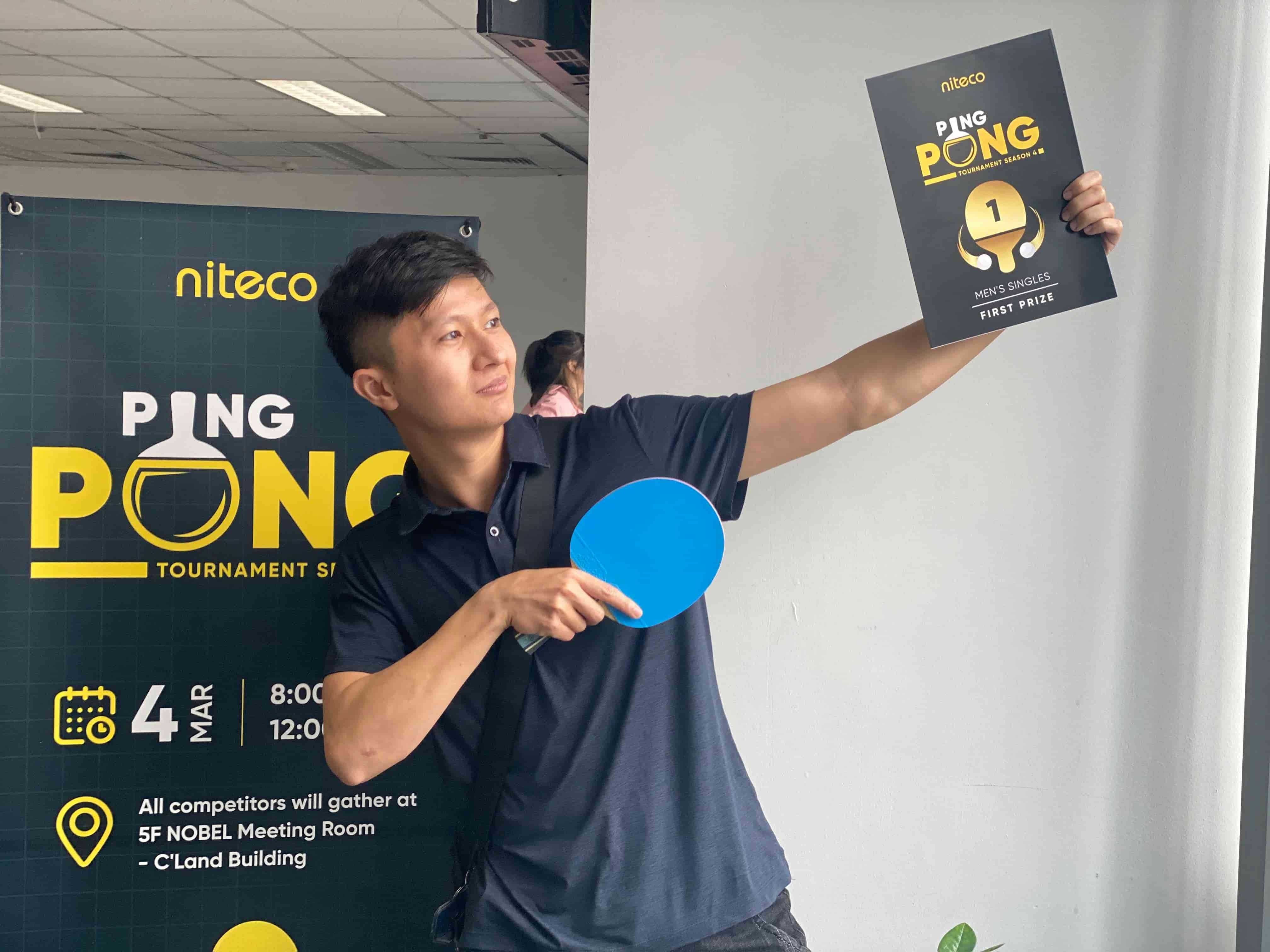 Nha Le - Winner of Men Single

Trang Bui - Winner of Women Single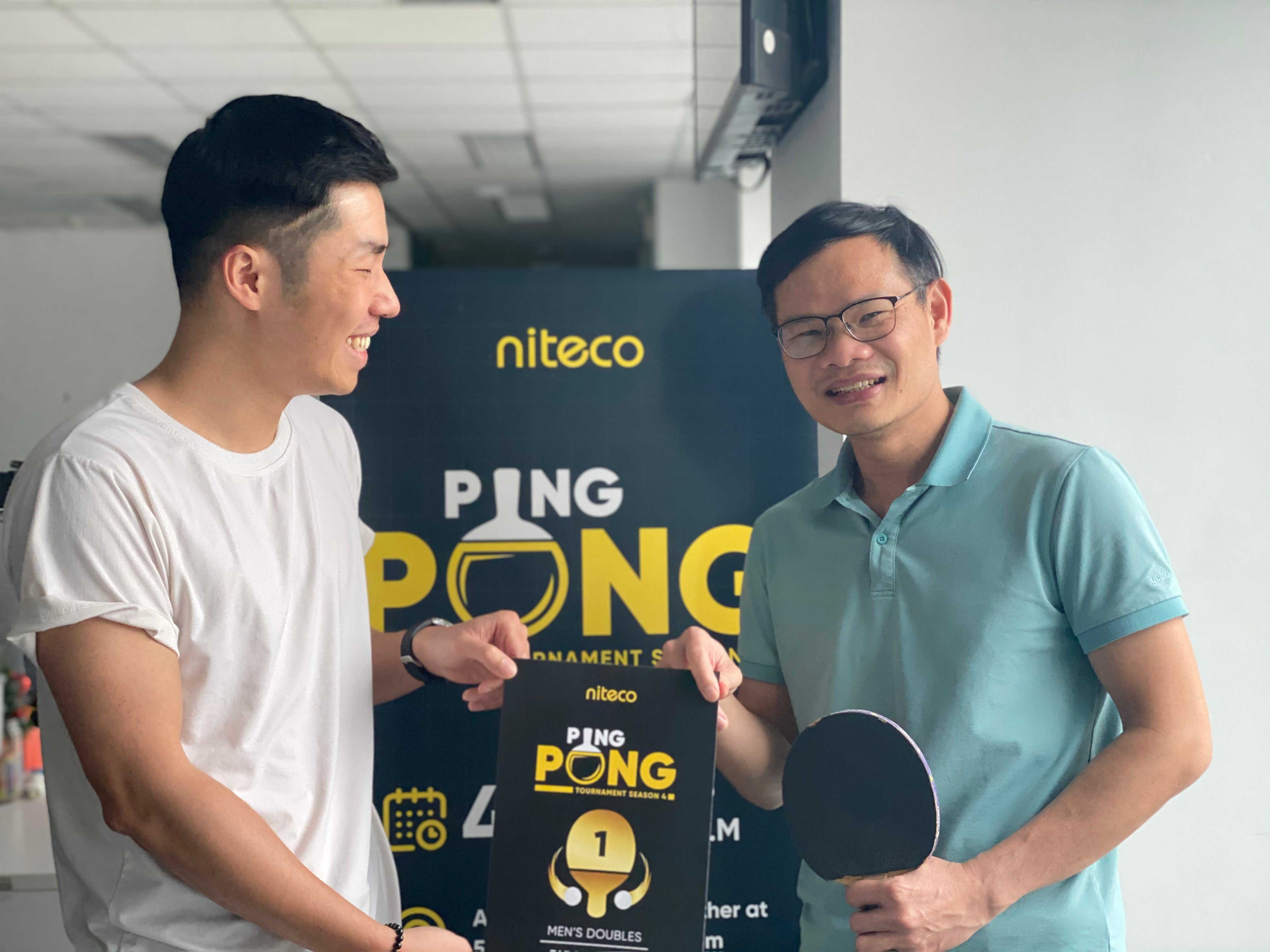 Chieu & Thao - Winner of Men Double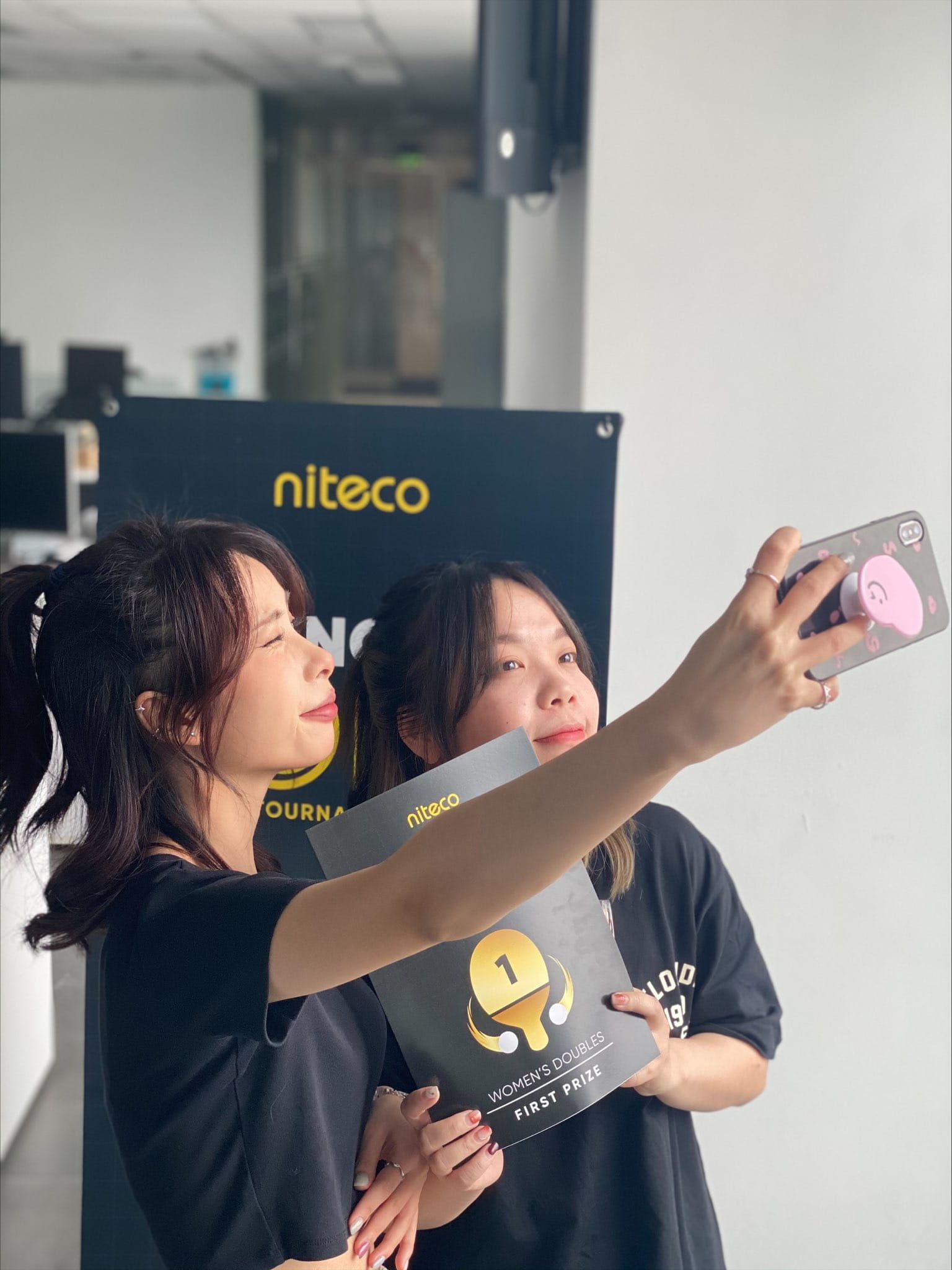 Anh Nguyen 9 & Van Nguyen 3 - Winner of Women Double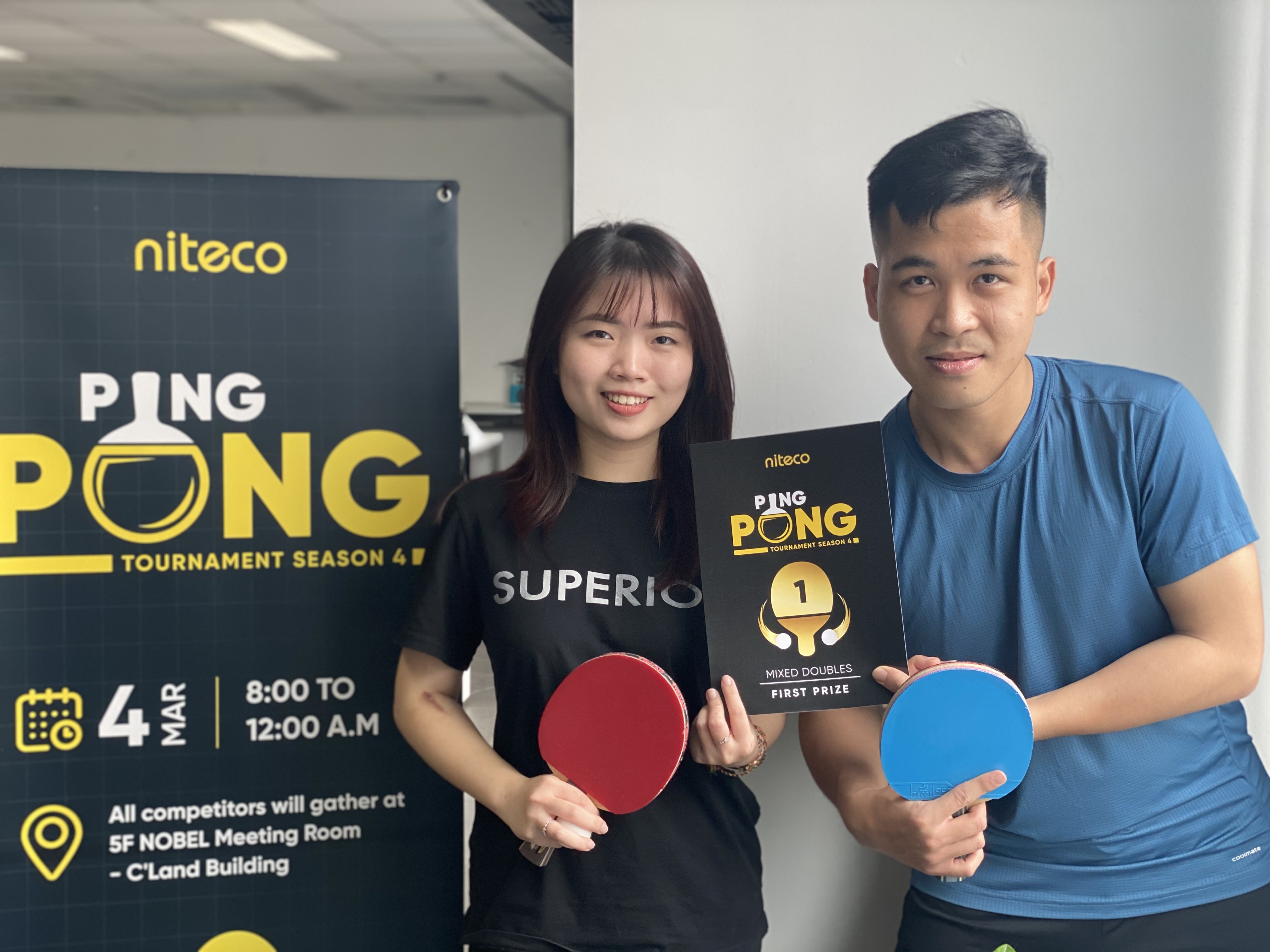 Trang Le & Hung Le 3 - Mix Double
You can find the list of all the winners below!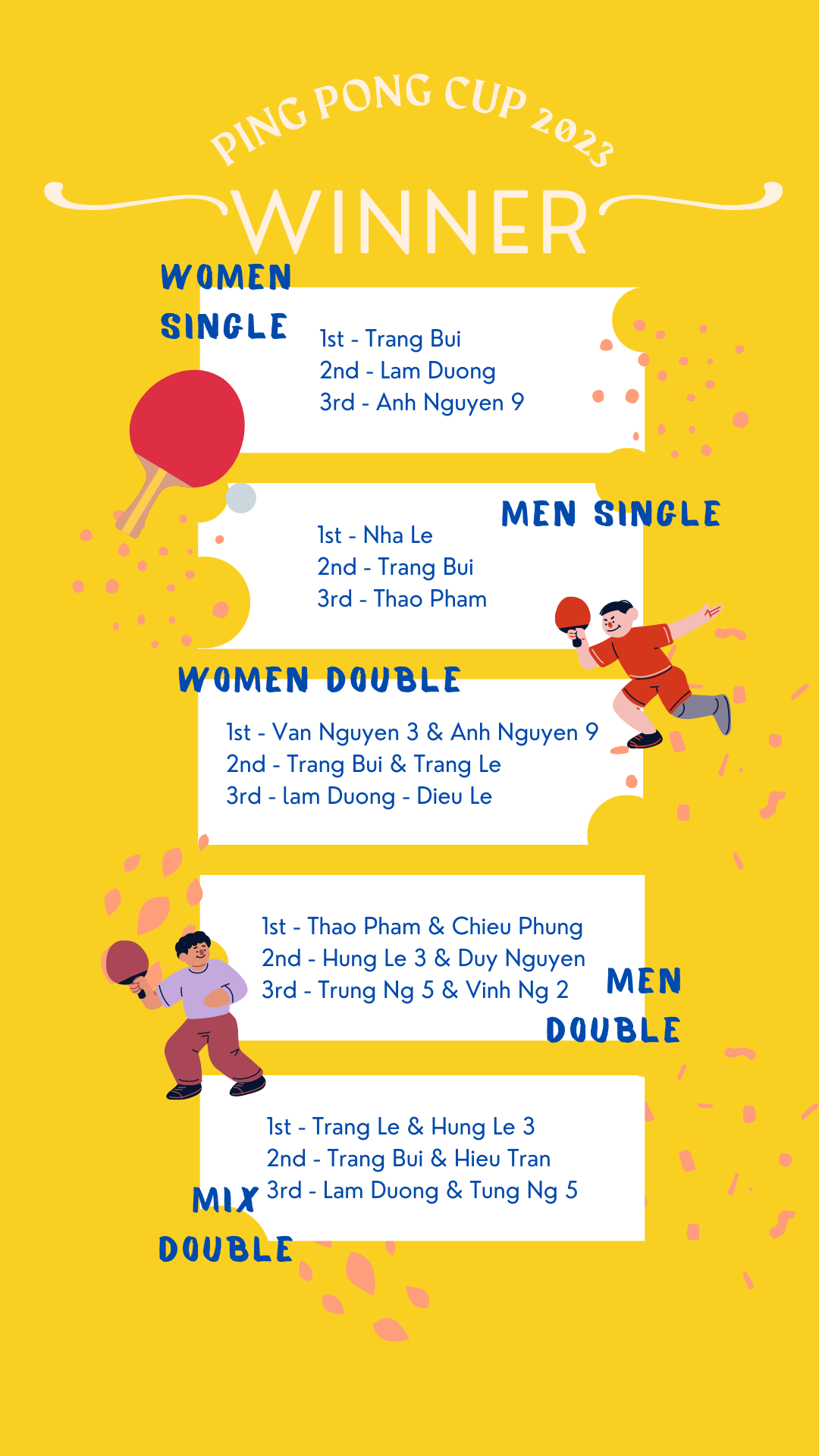 And March hasn't started yet! Stay tuned and be ready cause you will hear a lot from us this month!
Cheers!