Tet is around the corner, bringing excitement everywhere. Everyone is eager to close a tumultuous 2022 to a hopeful 2023.
Accordingly, Employee Appreciation Party 2022 - Niteco's year-end party was held last week. This party is one of the most expected annual activities at Niteco before Tet.
The HCMC team enjoyed this party quite early. The time was 6 pm on Tuesday, January 10, at Huong Cau restaurant 1 in Ward 1, Tan Binh District. After work, all Nitecans were invited to have a sumptuous dinner together.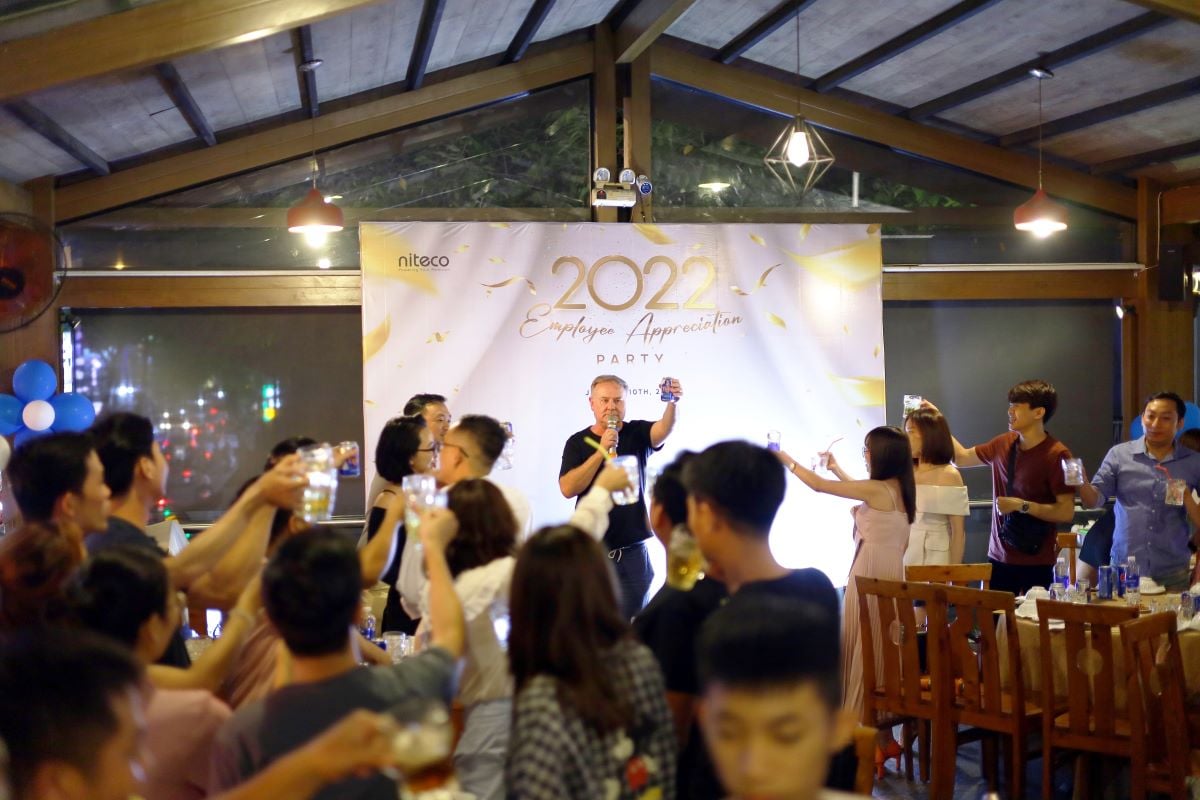 The year-end party of the Niteco family in Saigon
Besides enjoying a delicious meal with beloved family and colleagues, the year-end party atmosphere is also warmed up by a lucky draw, with valuable gifts such as an air purifier, an induction cooker, a water heater, a vacuum cleaner, a smartwatch, a blender, etc. There is also a surprising lucky money prize prepared and presented by Mr. David Dwyer - Delivery Manager of HCMC.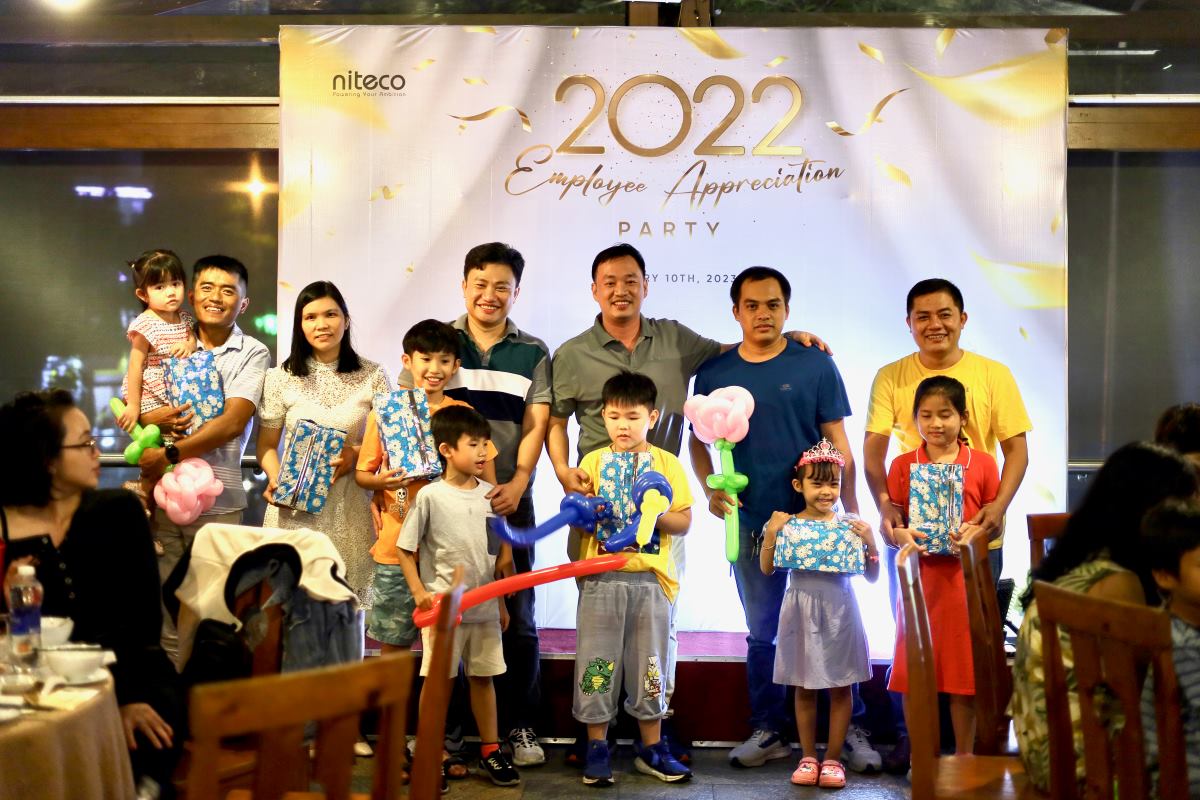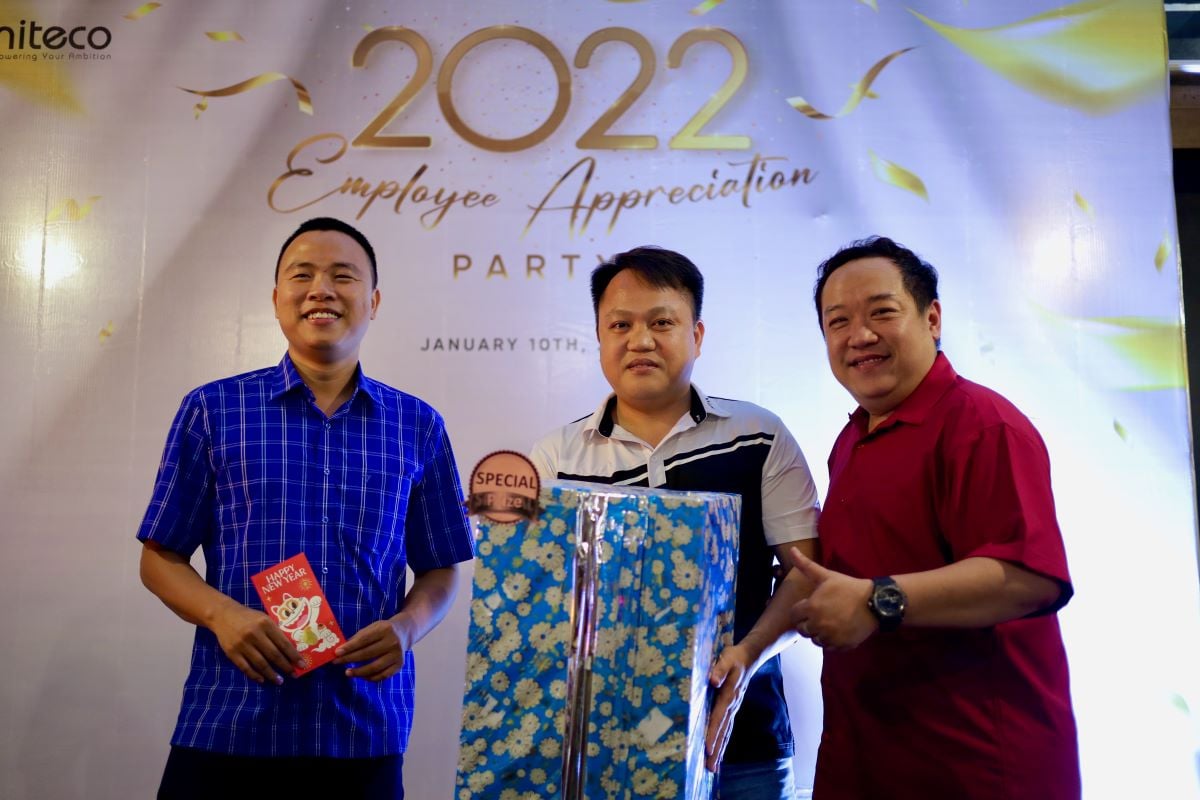 Nitecans in Saigon received lucky gifts and lucky money
For Nitecans in Hanoi, the party was on Sunday evening, January 15, 2022, at a well-known restaurant, Sen Tay Ho. A luxurious buffet with dozens of attractive dishes and valuable gifts 😊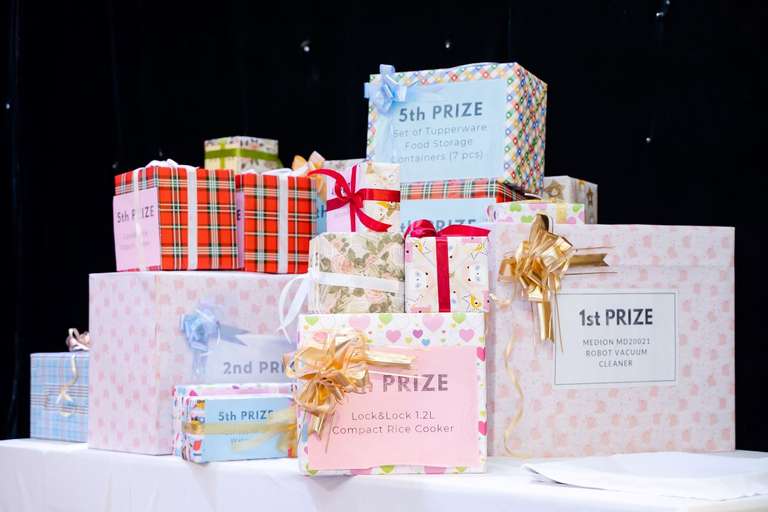 Lucky gifts prepared by the admin team
The clock struck 6 o'clock, Nitecans and their families started to check-in. Although the weather in Hanoi these days is quite cold, it couldn't stop the excitement of the Nitecans since this party is not only for Niteco's employees but also for their small family. A party of the big family Niteco opens for all small families of Nitecans.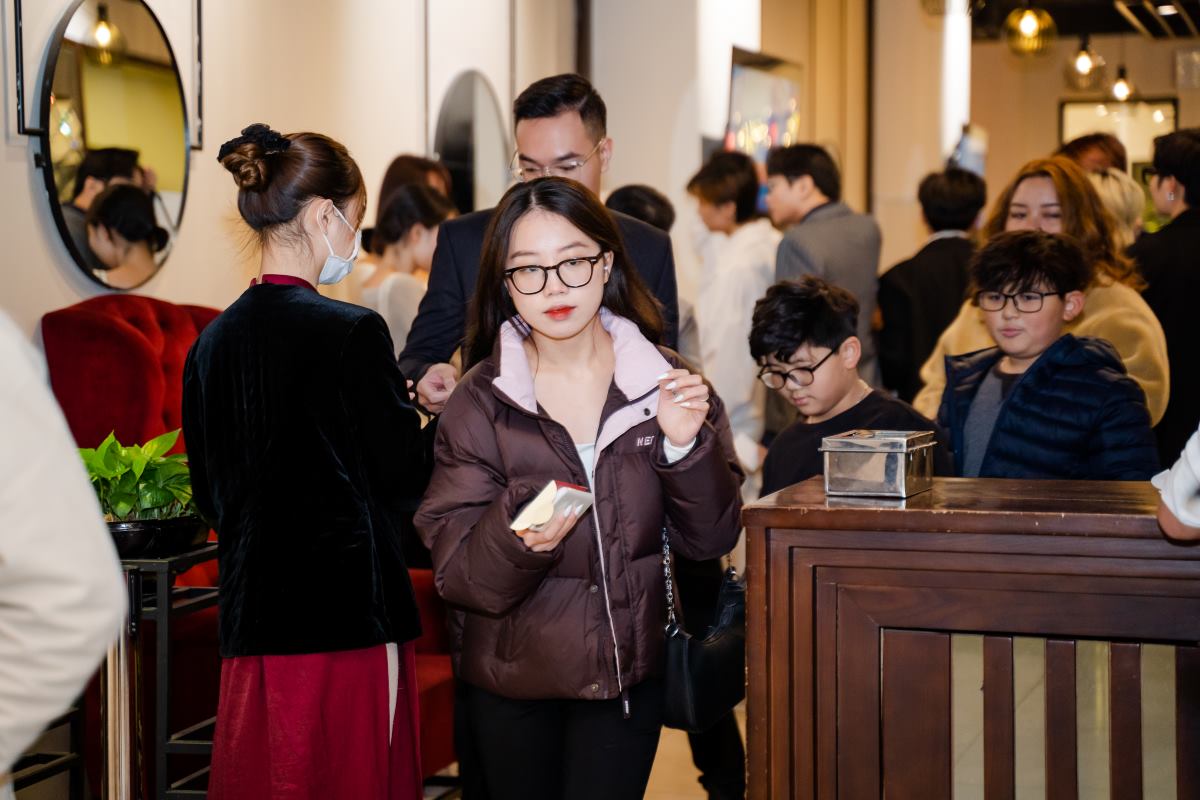 Nitecans check-in in turn at the event hall
The year-end party began with an exciting dance performance. This unique choreography fulfilled its opening role, making everyone swing and dance to the music non-stop.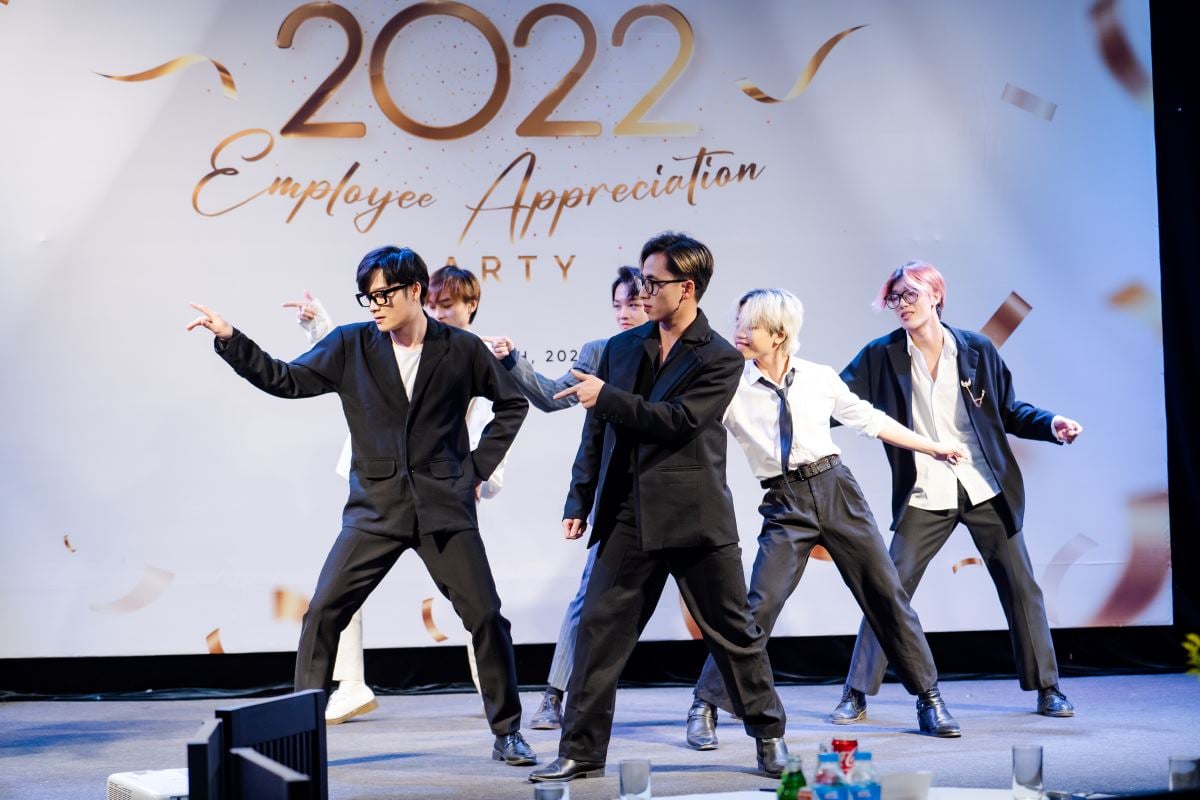 Exciting and trendy choreography by extremely talented Nitecans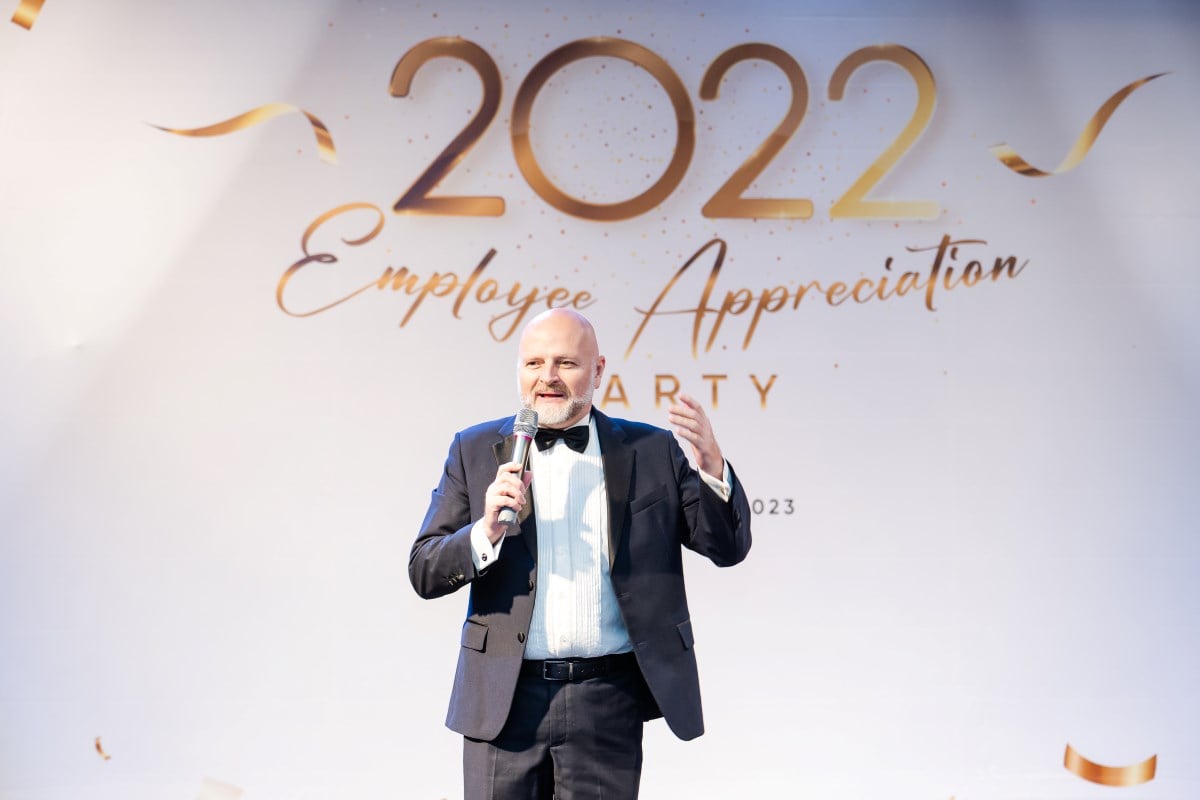 Next is the speech of the CEO - Mr. Pelle Niklasson
Since here, the buffet officially commenced. Those who come to Sen Tay Ho for the first time couldn't help but be overwhelmed with the diversity of food and the highly attentive service quality here. With a wide range of dishes from Asia to Europe, from traditional to modern, Nitecans and their family can enjoy a delicious dinner at this place.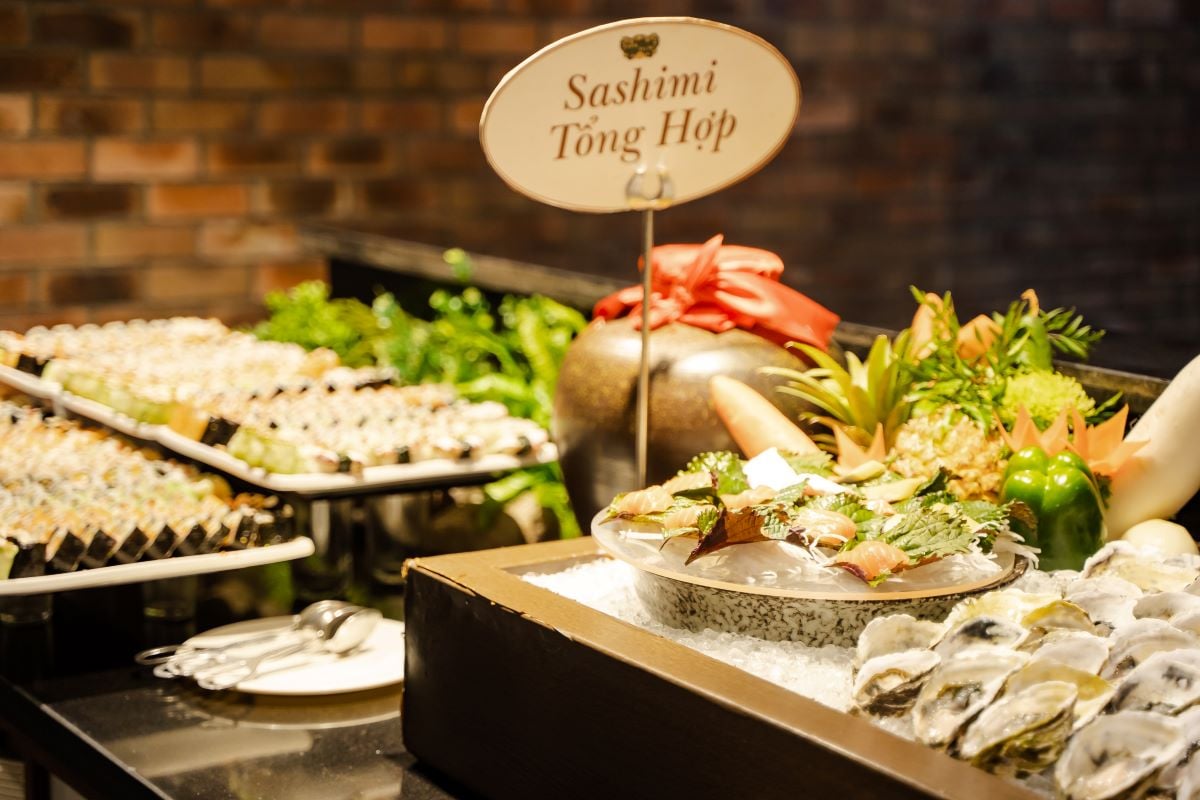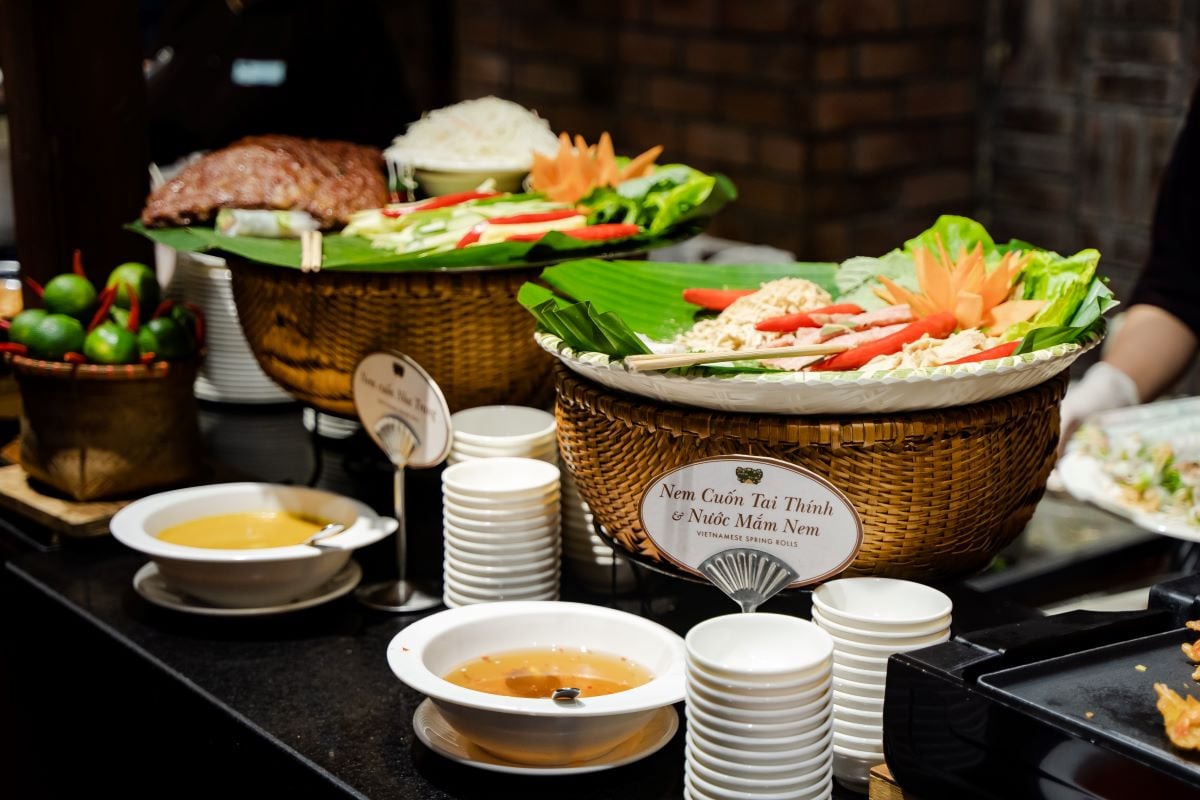 Various food stalls with lots of fresh dishes for Nitecans
Not only luxury dining, but Niteco's YEP also has a magic show. This one is the performance that the children are most excited about, constantly gaping in surprise at the magical skills of the magician. The joyful laughter of the children and their parents while watching the magic made the hall warmer than ever😊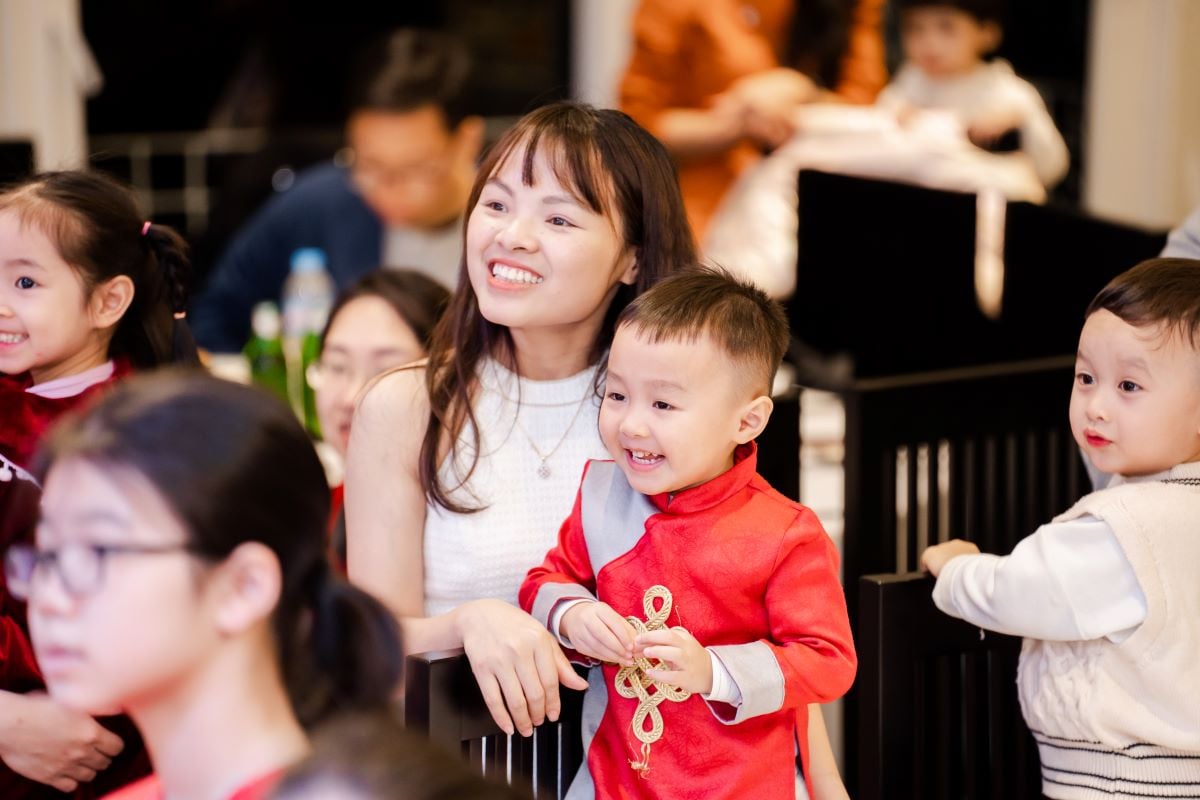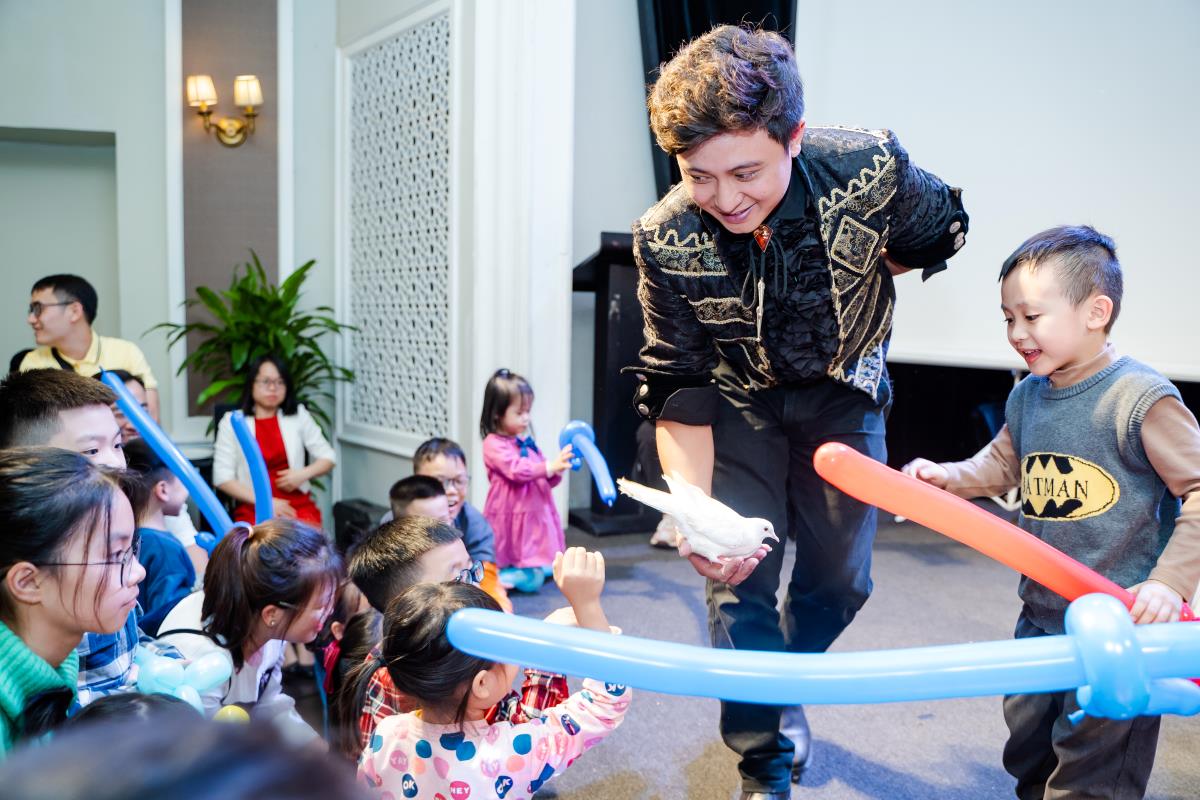 Adorable little faces are curiously looking at the talented magician
But the highlight of the party was the lucky draw. This year, the number of gifts increased to 25, opening up more chances to win prizes for Nitecans.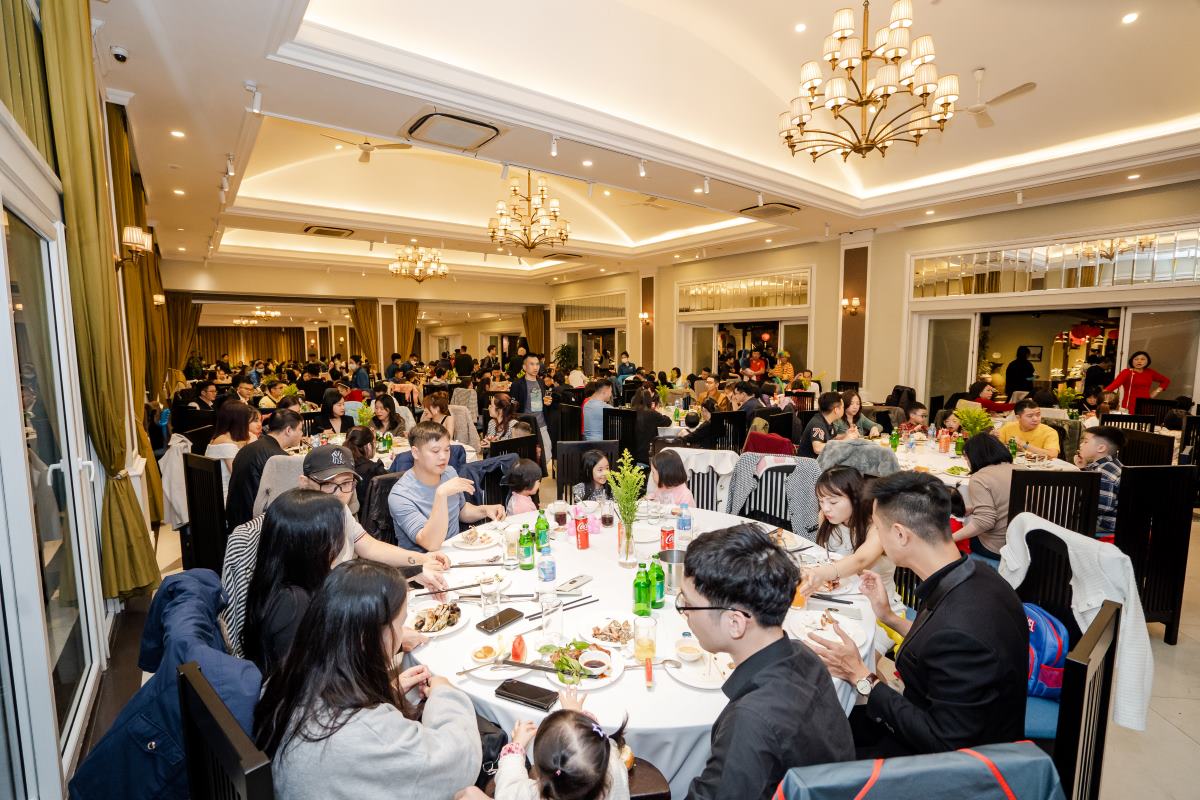 View of the whole year-end party in Hanoi that day
Random names were called out one by one in the happy burst of the Nitecans to receive cute little gifts such as a thermos bottle, a yogurt maker, a nut milk maker, a hot pot-baking set, or a smart robot vacuum cleaner, etc. All have created unforgettable moments for Nitecans in general and lucky winners in particular.
Some photos of the winners that night: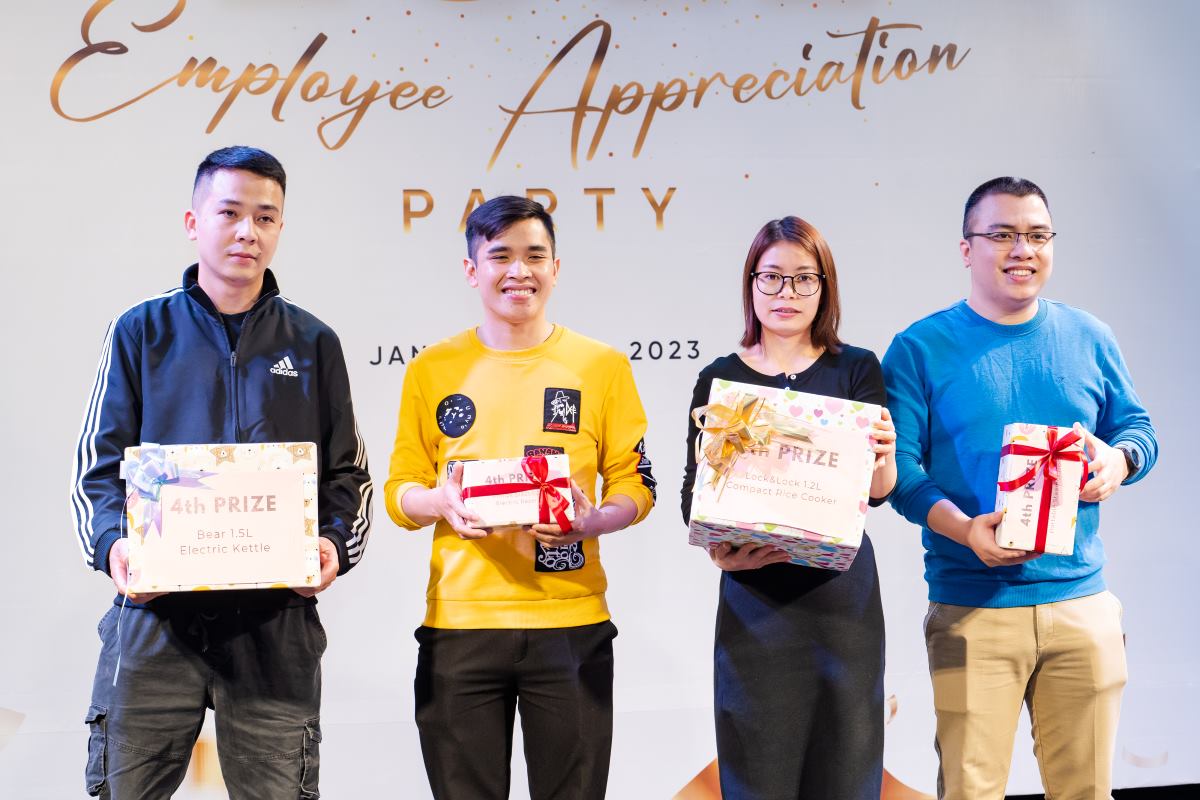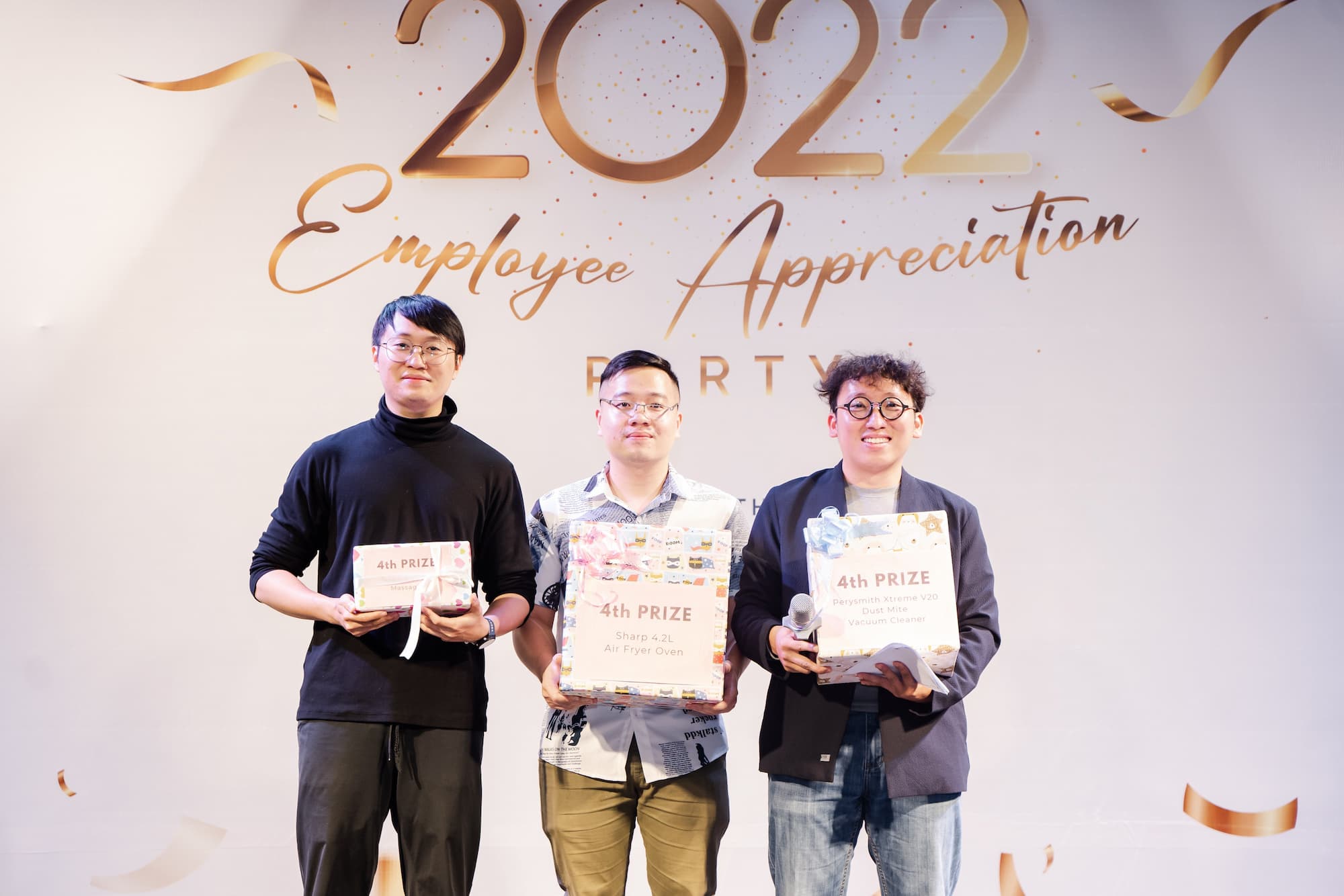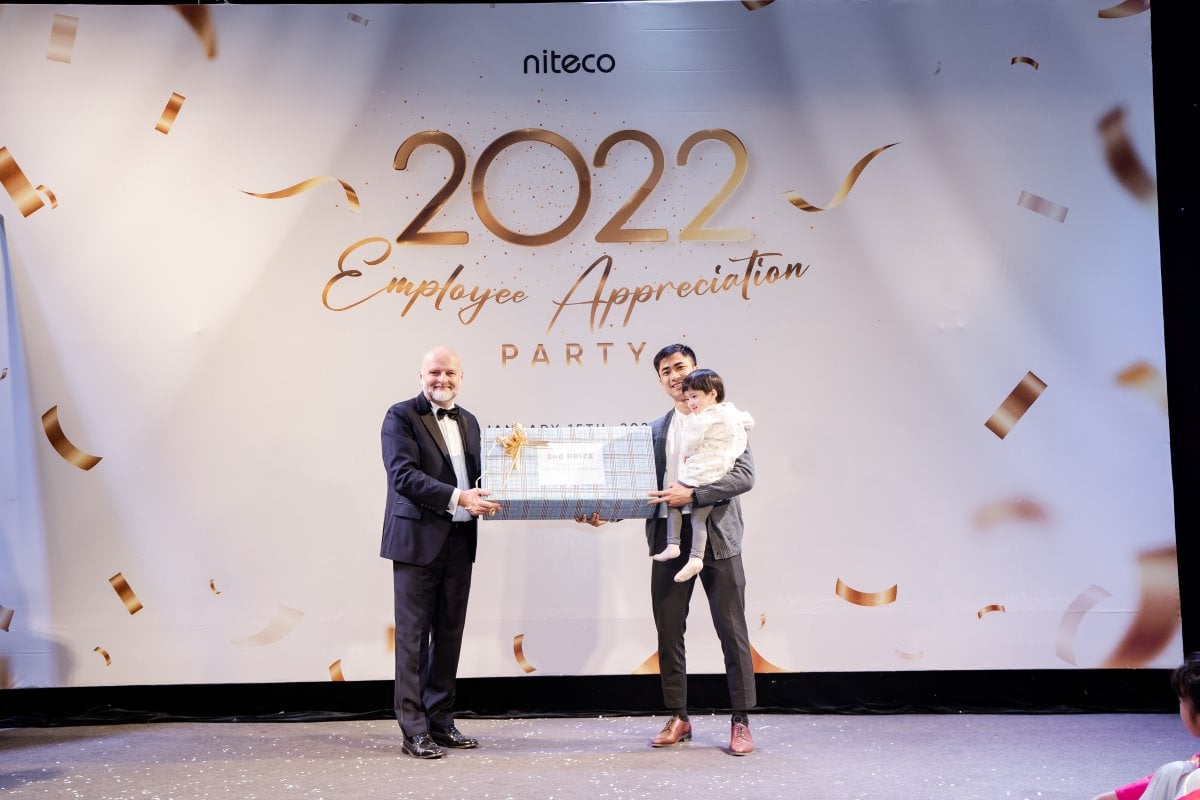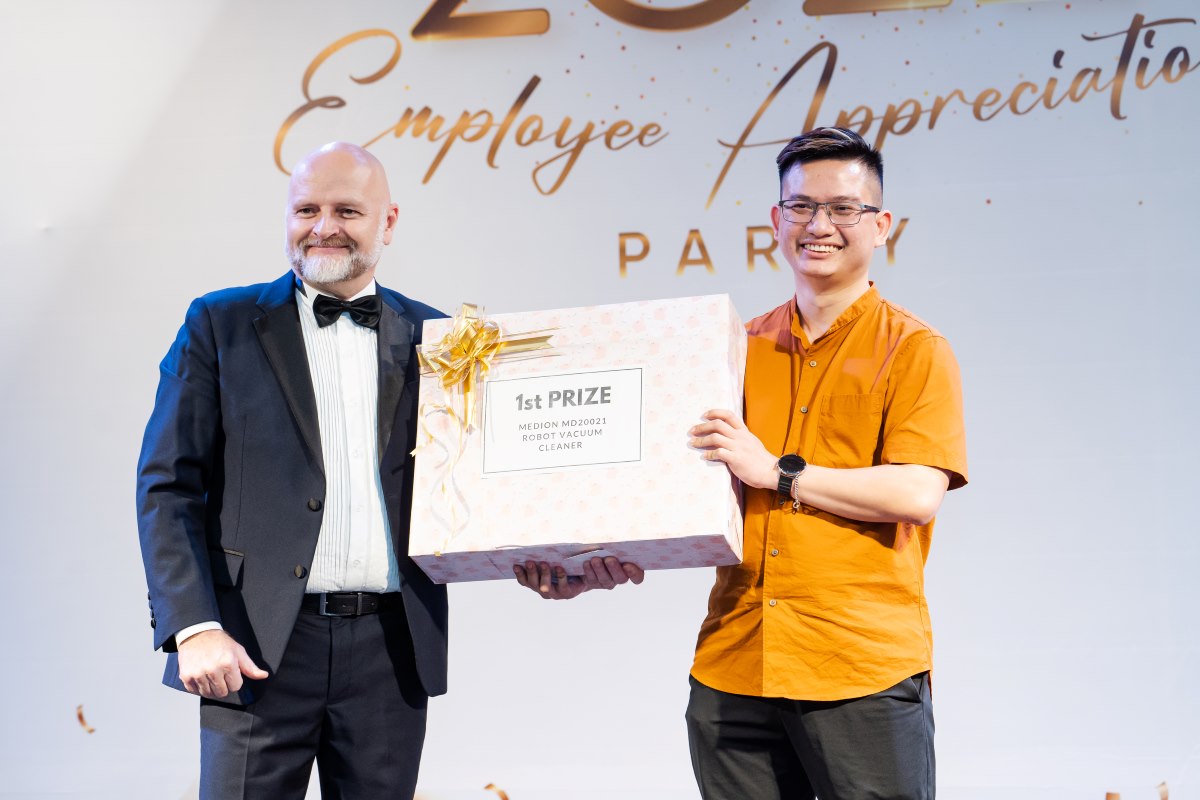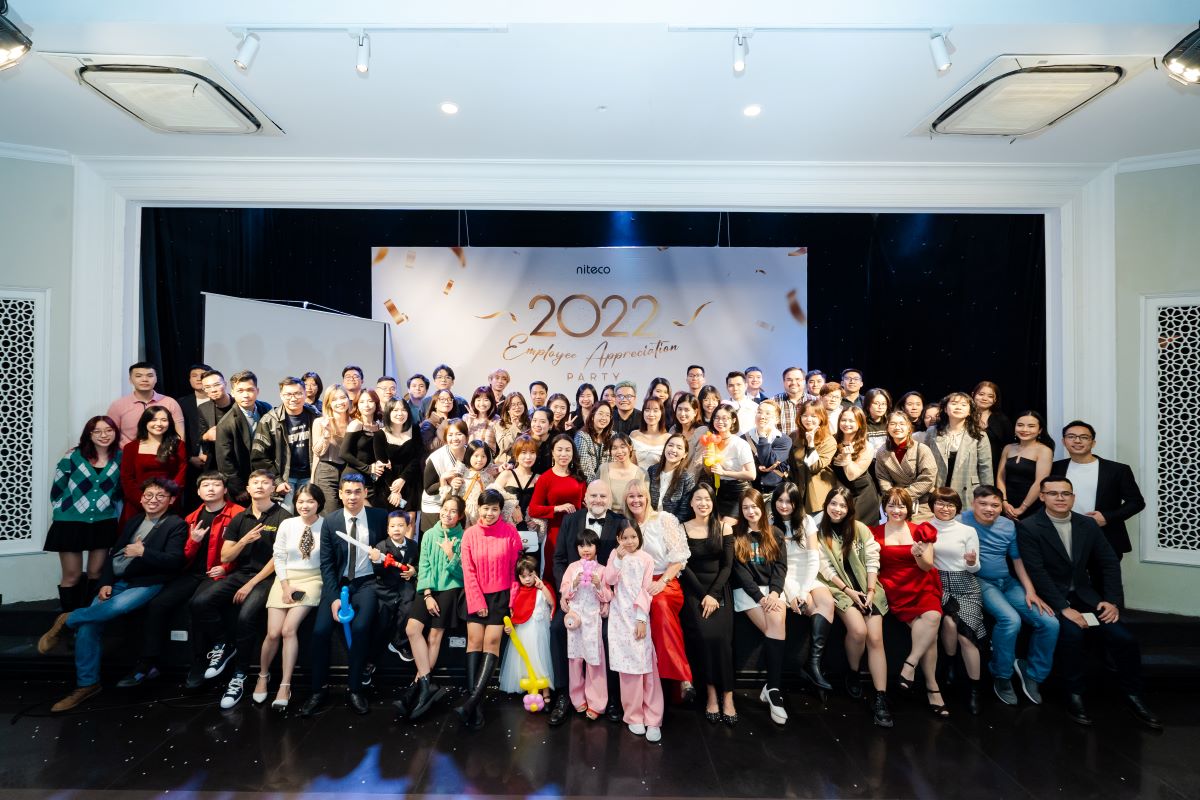 Nitecans takes a commemorative photo on the eve of the lunar new year 2023
The year-end party 2022 ends, opening the year 2023 full of faith and hope. Wishing Nitecans and your dear family a happy, prosperous new year. Happy New Year of the Cat 2023 🥳
Careers | Niteco