One of my very first ideas for the "dream work" was a position in a marketing agency. I enjoy the hustle and bustle as well as lots of challenges in agency life, which give me opportunities to work on different projects and various verticals.
To be honest, I wasn't sure if my experience would be a fit for the role of content publishing executive (known as Content Entry, CE) when Niteco reached out to me in 2021. I was a content writer for a Magento-based company and never thought of joining the content operation side at Niteco - a completely different position from my previous employment.

The interview went smoothly, starting as a casual conversation with the hiring recruiter. I ended up finding myself more and more interested in the job after spending time with other colleagues within the company.
As a CE, my daily work is receiving tickets (mostly around content publishing and management) from clients and suggesting optimal solutions based on their requests. The difficulty level of tickets varies from basic (i.e. content modification, product upload) to complicated (i.e. investigating a new promo template, or creating promo pages with difficult layouts).
Filled with limitless opportunities for self-improvement and deployment
It's not exaggerating to say that my 2-year working journey at Niteco has given me more knowledge and exposure. I've got two great PMs. One is Mr. Dung Nguyen, who is a great inspiration booster when things aren't going right. He is like a big brother to our CE team. Another is Mr. Linh Nguyen, who comes with excellent expertise in his domain and strong interpersonal skills. He provides me with the tools and environment to unblock sticky situations and do my best work.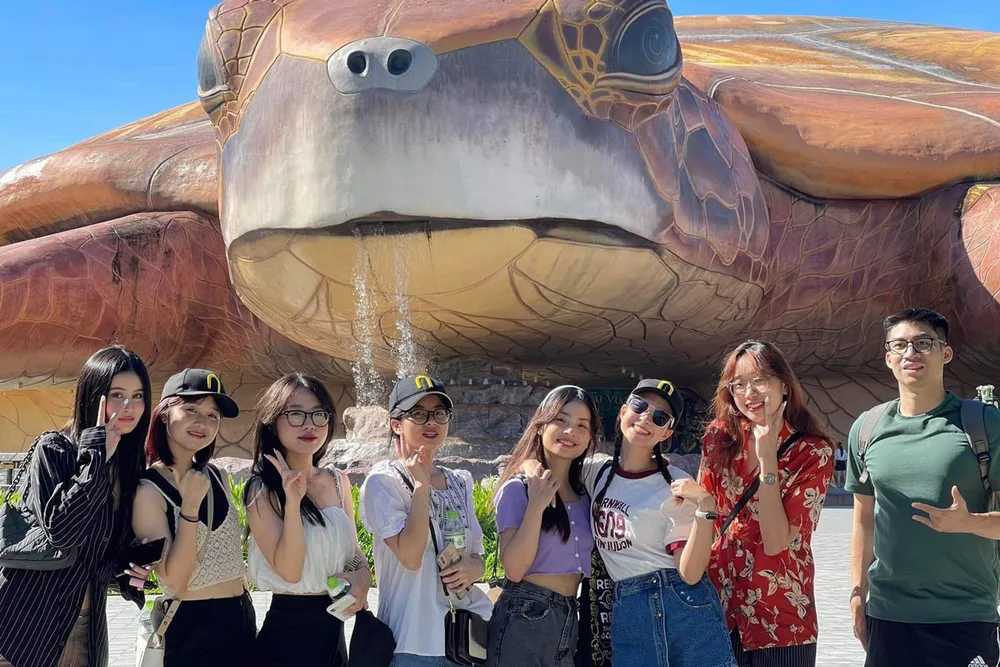 Mr. Dung Nguyen - The big brother of Content Entry team
It'll be a mistake not to mention Ngoc Anh - CE team lead, who guides me in everything from my very first steps at Niteco. She's definitely a trusted problem solver when handling any clients' issues. Last but not least, I want to thank my girls in the Content Entry team. It's a relief to have a reliable team to back me up anytime. They're all younger than me but so dynamic and creative. Together, we have made a great team.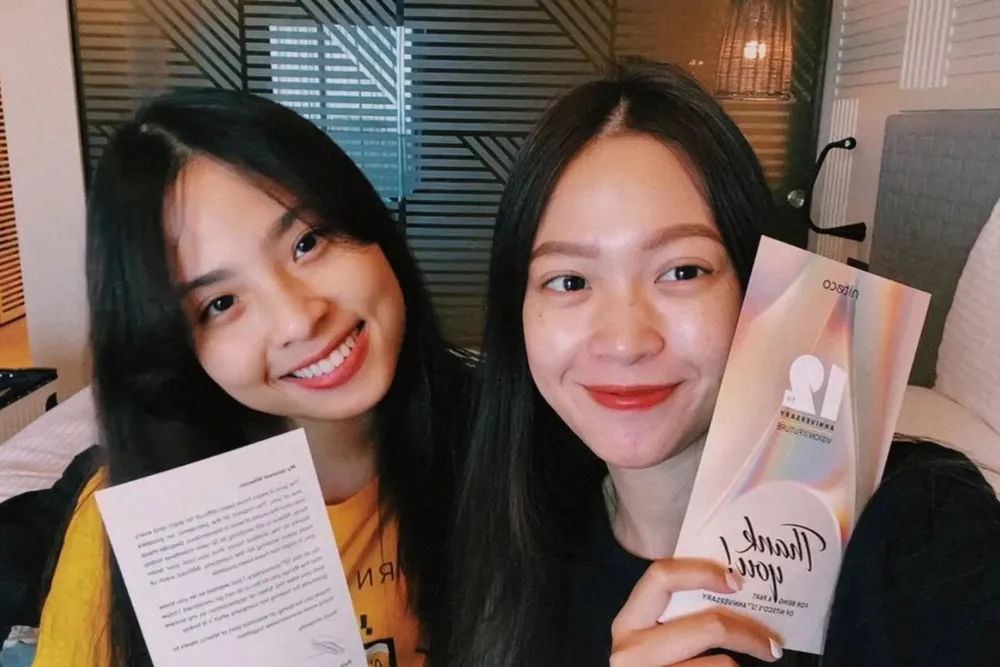 Ngoc Anh - a reliable and lovely Content entry team lead
At Niteco, we prioritize collaboration and a high level of completion to get things done. Niteco also provides opportunities for me to learn and exert a positive impact on clients. Plus, as a Nitecan, you can form many strong friendships with your teammates so that you can be transparent with them whenever you encounter difficult situations.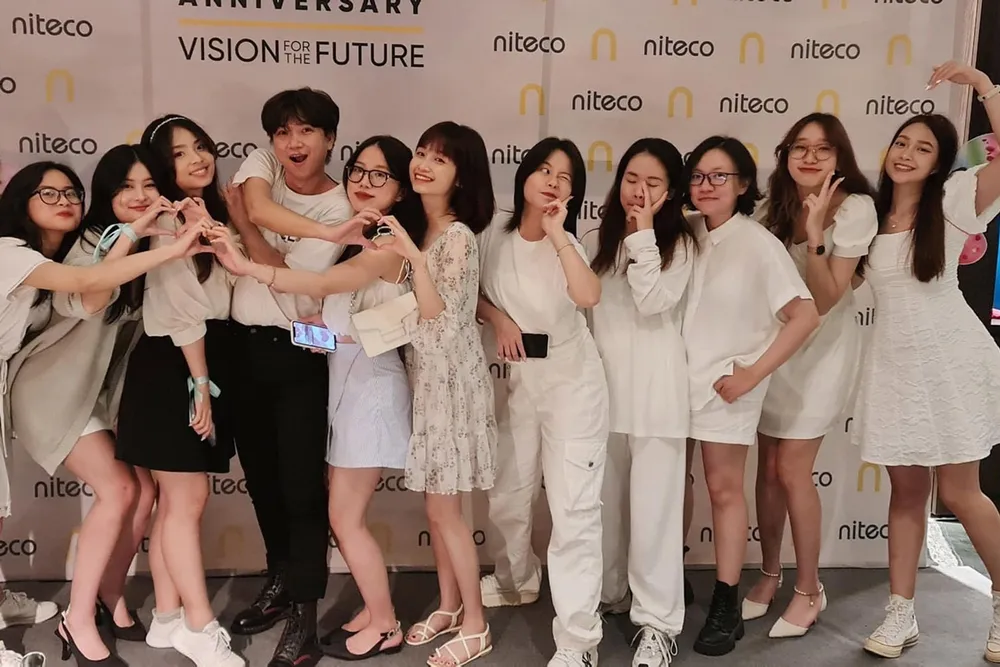 Content entry team - A group of adorable and dynamic girls
Back in the time I was assigned to set up 27 promotions for a client. Those were supposed to go live precisely at midnight as per the client's request. Unfortunately, I had carelessly set the wrong publishing date. To be honest, I was a bit panicked. Luckily, two members of my team were online at that time and willing to lend their hands. Thanks to them, it took me only 15 minutes to fix the problem.
Having firm trust in each other with a collaborative mindset, I can live true to my authentic self while completing work smoothly and effectively. As a result, I'm more confident in continuously creating value for the clients.
Being part of a diverse team
Having a professional and good-looking website is the key to a company's credibility and brand awareness. Being a content publishing executive isn't limited not only to delivering recommended solutions to deal with content publishing issues but also to offering the best business results for our clients, thus, growing key client relationships.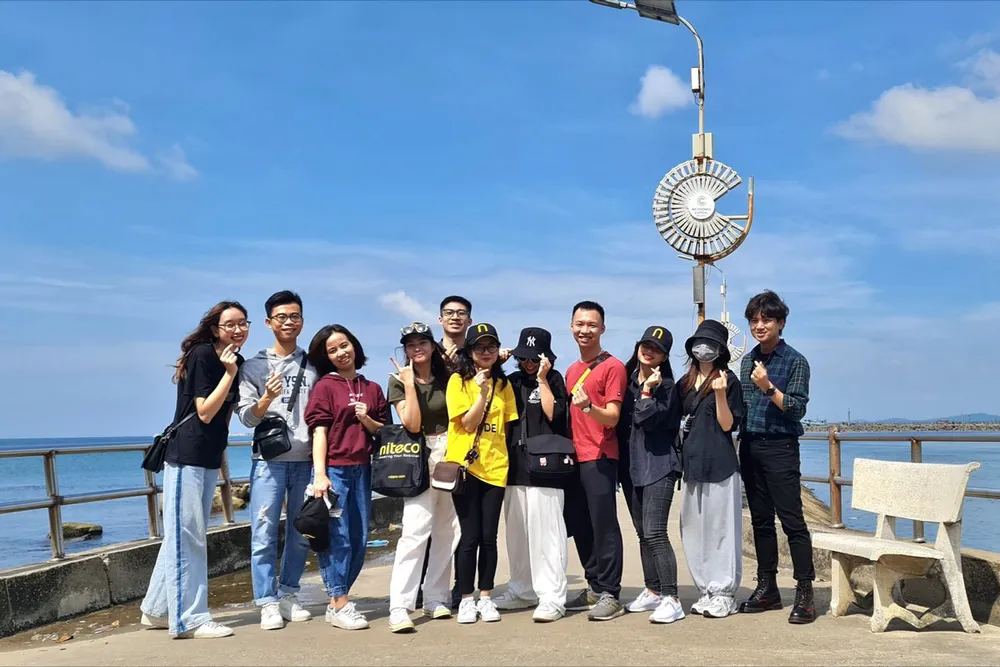 AM/AD team with content entry teams in Phu Quoc vacation trip in 2022
As one of the primary contact points between clients and other departments in the organization, we team up with AM/AD and Marketing digital services teams such as SEO, GA/GTM, Design, and Email Marketing team. The cooperation between us is to ensure the visibility and growth of clients' businesses in the digital environment. Whether it's bugs, new feature deployment, or web optimization, we tap into each other's strengths to drive our client's business goals forward.
Recently, I have had a ticket, from my point of view, whose difficulty level is high. That's to suggest clients a completely new design for these upcoming promotion webpages. Obviously, I can't complete this ticket without the help of the UI/UX team and the AM/AD team (Application Maintenance / Application Development). At first, I aligned with the UI/UX team for a final design idea tailored to the client's needs. Then, we both regularly caught up with AM/AD team regarding feasibility and effort estimation. Things are a bit challenging in the first place but run smoothly afterward. The result is far better than expected. The clients are satisfied with the new promo pages created.
I grow by challenges in tickets. On top of that, I feel comfortable when working in an environment where all members have a strong sense of camaraderie and a good work ethic like Niteco. As a part of the Marketing division, I have had chances to join internal training sessions of other teams such as SEO or GA/GTM. I very much appreciate these opportunities that help enrich my knowledge base.