Have you been struggling with driving more traffic to your website? Maybe you've tried creating more blog posts and boosting your social media presence, but things don't seem to work out? Generating website traffic has never been an easy task, not to mention driving more organic traffic to your website.
However, there are some small and steady steps that you can take to generate more organic traffic. Small as they may be, these are some of the most essential, game-changing methods in digital marketing. In this article, we're going to introduce the eight most effective (and free!) ways to drive organic traffic to your website.
Here is the quick guide to driving organic traffic to your website:
Prioritize satisfying search intent 

Target keywords wisely 

Focus on improving page speed 

Repurpose and refresh old content consistently

Optimize internal links

Invest in building backlinks

Examine current data and metrics

Use social media to your advantage
But first, what is organic traffic?
Organic traffic refers to the visits a website receives due to unpaid search results in search engines like Google, Bing, or Yahoo. Organic traffic is the opposite of paid traffic, which defines the visits generated by paid/sponsored ads.
Incidentally, the branch of digital marketing that focuses on improving organic traffic is called search engine optimization (SEO). This is the process of improving the quality and quantity of your website traffic, leading to better visibility of your products or services on search engines.
So why do you need more organic traffic?
Users who type a query in a search engine usually have a specific intent. If you can provide them with an answer to their question or a solution to their problem, you'll potentially gain a new customer (plus a new social media follower or a new email subscriber!).
What's more, organic traffic is one of the main factors that increase website trust and tends to have better and more stable conversion rates than paid traffic in the long run. Also, let's face it, don't all of us tend to click on websites that rank in the top of Google organically? A visitor coming from this source of traffic is more likely to convert than a visitor coming from social media.
Therefore, organic traffic is one of the main traffic sources that digital marketers focus on - because once you've succeeded, you've got yourself a long-term source of traffic.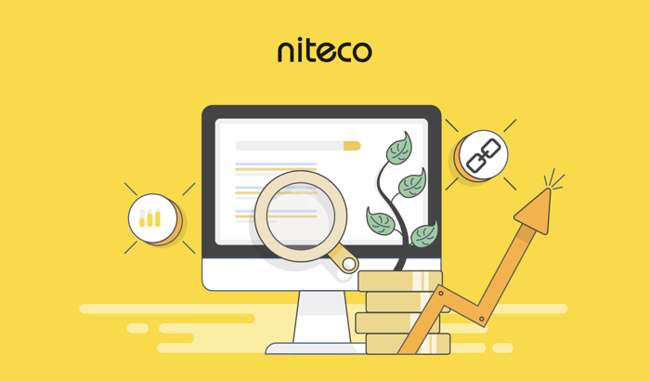 8 ways to drive more organic traffic to your website
1. Prioritize satisfying search intent
What is search intent? Search intent or user intent is the intention behind a user's search on search engines. If your content doesn't fulfill the users' intentions, it will likely create a bad user experience. Google's algorithm, in turn, can detect a bad user experience, and will rank your page lower. Therefore, search intent should be your top priority while updating old or creating new content.
So, before generating or updating a piece of content, do some research or think about your audience. Who are they? What are they looking for? Get into your readers' shoes and create some content they'd like to read. Make sure you understand the intent and the direction of your piece before writing.
One way of finding out your users' intent is to do keyword research. You can start by making a list of important and relevant topics based on what you know about your business. Some of the keyword research tools you can use to your advantage are Ahrefs, SEMrush and Moz. With these tools, you can create a content marketing strategy and produce more relevant content based on your audience (more tips on how to do keyword research is in the next section!).
All in all, the purpose of prioritizing user intent is to hit the mark on customer satisfaction. If you create content that your audience needs, they'll be more likely to come back to your site.
2. Target keywords wisely
Keyword targeting is an essential method for driving traffic to your site. One tip we'd recommend is to use keywords that are more specific to your products or services instead of using the ones with the highest search volume. If you use keywords that are specific to your market, in time, search engines like Google will pick out your website as a destination for a particular subject. This, in turn, will boost your content in search rankings and help potential customers find you.
By targeting popular keywords in the market or targeting a keyword that gets good traffic but is not related to your niche, you'll simply waste your time and resources creating that piece of content. And in the long term, you'd be most likely to jeopardize your traffic, and ultimately, your conversions.
As a result, it's always a good idea to conduct some research before you decide on what keywords to target, understand how intent affects your research and analyze accordingly.
3. Focus on improving page speed
Imagine you're shopping for some clothes online but the website loads really slowly. Do you cringe at that idea alone?
Do you know 40% of users abandon a website that takes over 3 seconds to load? And slow-loading websites cost retailers $2.6 billion in sales every year?
Slow-loading websites also mean users are spending less time on your site. The less time users spend on your site, the lower your site's ranking on search result pages, and the less visibility you'll get. So, improving your website's speed will not only improve user experience but also your page's ranking!
One way of reviewing your page speed is to look at a metric called Largest Contentful Paint (LCP), which is one of the three key metrics of Core Web Vitals – a set of key factors evaluating page speed and user interaction. A good LCP score is below 2.5 seconds. So, if you want to start somewhere, start by evaluating these metrics and continue reviewing them with your developers once you've got your project up and running.
4. Repurpose and refresh old content consistently
If you had to choose between two blog posts on building a website, would you read the one published in July 2021, or the one published in July 2022?
Believe it or not, even if you choose the one published last year, Google is still going to reward freshness. That way, by updating old blog posts, you will be able to get new visits that potentially lead to new social shares and customers.
Using historical optimization, HubSpot was able to update and republish old blog posts that saw an increase in organic traffic by as much as 106%. By doing this, they built off an existing search authority the post had already accumulated, which is better than starting from scratch.
So how can you get started? Here are some of our tips for refurbishing your content:
Identify blog posts that are worth updating. One way of doing this is to analyze the data for the content with Google Analytics (GA) and Google Search Console (GSC). If you see a post that is outdated, but has the potential to rank higher for keywords with high search volume, then this is an opportunity for you to refresh some old content.

When it comes to content updating, look out for accuracy, freshness, and comprehensiveness. Does your content contain a piece of information that used to be accurate last year, but has become obsolete year? Make sure to update it. Some of the things you might want to update are:

Statistics – Do you have the latest stats? Then replace the old ones with the latest ones.

Irrelevant images – If your images are outdated, replace them with new images

.

Broken links – Are there any broken links on your page? If there are, fix them.

Writing – As you're reading your previous content pieces, you may realize you could have written that sentence or paragraph differently. Well, it's never too late to improve your content! You can start off by making your sentences and paragraphs shorter.
Also, don't forget to look at how your page performs in its mobile version. If it's not well formatted, change it to avoid mobile users bouncing off your page. It's important to optimize the UX/UI design for your website on mobile, so make sure to follow mobile first design strategy when developing your site.
5. Optimize internal links
An internal link is a type of hyperlink from one page of your website to another within the same website. Optimizing internal links for your website can be a low-cost, but highly effective SEO technique that doesn't take much of your time and resources.
With internal linking, you can:
Distribute the value of backlinks to your pages

Help users navigate to the content that is most relevant to them
Do you have a decent amount of content on your site? If the answer is yes, you can link relevant content in different blogs and case studies together. This can make visitors stay on your website for longer and improve your search rankings.
Also, if your blog post has internal/external links to a certain extent, this is a signal to Google that the article is essential. You may already know that this applies mainly to external links – but actually, this also counts for internal links. But remember, don't overuse internal links, as too many of them could make it look like spam.
6. Invest in building backlinks
Backlinks, also called inbound links or incoming links, are links on a website other than your own that go back to a page on your website. Your backlinks profile overall is an indicator of how well-liked your website is with users. In fact, it's the third biggest ranking factor for Google's algorithm. In SEO, this is known as off-page SEO.
Your pages will get more visibility when you add inbound/outbound links to your content. This acts as a "vote of confidence" for your website. In fact, your site likely won't be getting much in terms of organic traffic without any backlinks.
Building backlinks to your site definitely takes some time and effort. However, you can get started by:
Creating list posts: How-to posts, explainer posts, infographics and posts with embedded videos and multimedia. These diversified content formats are proven to get more backlinks than standard posts.

Writing long-form guide posts

Reaching out to influencers in your niche or industry and letting them know about articles published on your site that they might want to link to.
7. Examine current data and metrics
If you want to focus on growing your organic traffic, analyze your current data. By examining your current data, you will be able to get insights in just a few minutes. The cool part is, you'll be able to cut down on that time you spend on brainstorming ideas by making decisions based on numbers.
With data analytics, you can find out how users behave on your website, where they come from, what keywords they've searched for – you get the idea. This enables you to modify and fine-tune your content for more organic traffic. There are a couple of tools when it comes to analyzing data, such as GA and GSC. With GA, for example, you can find out how engaging your pages are as well as how much traffic is converting.
Ultimately, to increase organic traffic, you need to give users what they're looking for based on both qualitative as well as quantitative research. With a little patience, you'll have quality advice, quality information and insights to increase the time your users spend on your site.
8. Use social media to your advantage
Last but not least, a successful digital marketing strategy doesn't omit the use of social media. While social media doesn't directly impact your website ranking like SEO, it still does add tremendous value to your business.
Depending on the types of business you're operating, focus on one or two platforms. You can start with LinkedIn and Facebook if you're a B2B company, or Facebook and Instagram if you're focused on B2C. Don't forget to add social share buttons to your site and emails, as this makes it easier for people to share your content!
Bonus: How to check and track your website traffic
Before you start tracking your website traffic, identify your website's goal. Of course, the endgame is to increase revenue, but there are other things you might want to track such as contact form submissions, email subscriptions, content downloads, etc.
If the goal of your website is to drive leads, you should focus on conversion rate. A high conversion rate means your website is performing well.
When you already have a clear goal, it's time to check your website analytics. You will be able to see how your website is performing - where your traffic comes from, how visitors engage with your site, whether your digital marketing strategies are working.
One tip we'd recommend is to check your competitors' website traffic. A lot of helpful information can be revealed when you analyze your competitors' websites (and social media channels!) such as:
Pages and posts that bring your competitors the most traffic

Keywords your competitors are ranking for

Channels with the most traffic
To do so, check out these best-in-class tools to check the organic traffic of a website:
Google Analytics

Google Search Console

SEMrush

Ahrefs
By looking into what brings them the most traffic, you'll be able to target the same keywords and topics, and strategically bring more organic traffic to your website. Now, that's a win-win!
Wrap up
So, to drive more organic traffic to your website – ultimately - you might want to optimize for your readers, not search engines. Tapping into the main issues of your prospects with the help of analytics tools will help you create persona-optimized content centered on your market niche, which, in the long run, will definitely lead to conversions.
Want to learn more about SEO and how to increase organic traffic to your website? Don't hesitate and reach out to us today!
Frequently Asked Questions about Organic Traffic
What are paid ways to boost organic website traffic?
Run paid ads to boost brand awareness.
Hire influencers / KOLs
Hire post reviews and testimonials
Try traditional marketing like tv, radio or mail.
How to drive organic traffic to your online store
Improve your social media profile descriptions for better results.
Collaborate with influencers and content creators.
Conduct flash sales and promotional events.
Produce search engine optimized blog articles.
Enhance your product descriptions to attract more customers.
Offer a free quiz to engage your audience.
Create YouTube videos related to popular trends.
Secure media coverage for your brand.
What are the best paid traffic sources for websites?
Google Ads
Facebook Ads
LinkedIn Ads
Twitter Ads
Instagram Ads
What drives organic search traffic?
The traffic that comes to your website through search engine results pages (Google, Bing, Yahoo, …) without paying for it is referred to as organic traffic. If your website appears higher in the search results for keywords relevant to your business, it's more likely to lead to an increase in organic traffic.
What does it mean to drive traffic to a website?
Website traffic refers to the number of users who access a website. This traffic is typically measured in visits or sessions and is a key metric for assessing how well an online business is attracting an audience.