20% more traffic and more conversions with SEO services for 15 Electrolux websites
With Niteco already having taken over development and maintenance work for many of Electrolux's websites across the APAC and MEA regions, the two companies also partnered on SEO services, with Niteco now managing SEO for 15 websites in 13 markets, using nine languages. Organic traffic surged by 20% in the year following Niteco's takeover of SEO management, with some sites seeing increases as high as 40%.
Visit Website
Project info
July 2022
Optimizely , Screaming Frog , Google Analytics , Google Search Console , SEMrush , Ahrefs
The Challenge
Niteco's design and development teams had done outstanding work on re-designing and optimizing Electrolux's brand websites throughout the APAC and MEA regions, but the company still struggled with reaching its goal of increasing traffic to its sites and boosting conversions. Forgoing its former SEO vendors in favor of a one-stop shop solution with Niteco, our SEO team initially took over the management of 6 sites in the APAC region in 2020. It fell to Niteco to unify the SEO activities that had previously been managed by multiple vendors.
Electrolux targeted increased brand awareness and engagement through an increase in organic traffic, while also focusing on higher conversion rates, especially on its newly launched E-Commerce sites.
The Solution
After a thorough SEO audit of Electrolux's websites, Niteco's SEO team set up a comprehensive action plan that would lead to increased traffic and conversions, based on the latest SEO insights. Based on extensive keyword and competitor research, the team optimized existing content while also supporting the creation of – and creating themselves – brand-new content with the goal of garnering a larger number of organic sessions and increased interest from new users.
The team also implemented improved structured data and schema markup workflows to increase the visibility of Electrolux pages in Google search results pages. In addition, the team monitored and managed backlinks to Electrolux's sites to help the sites reach healthy SEO scores on Ahrefs.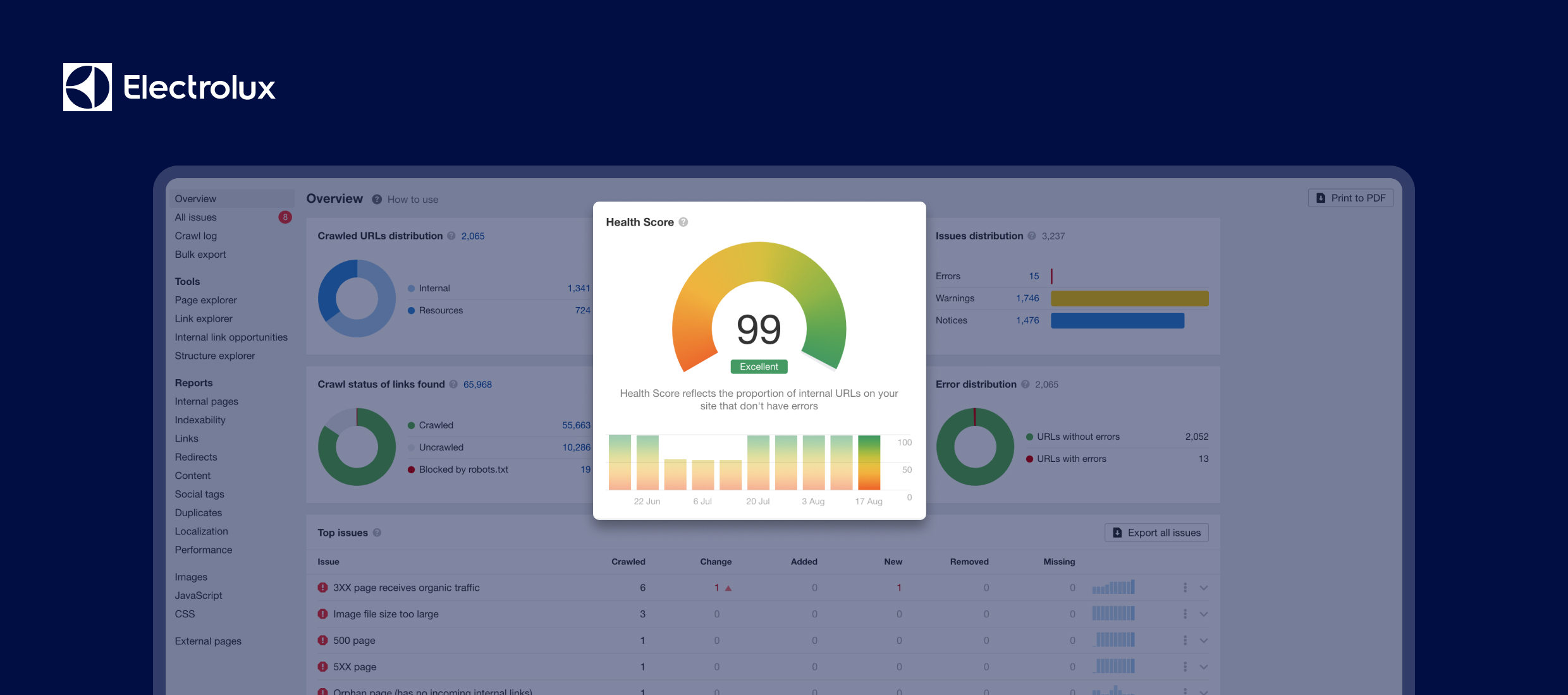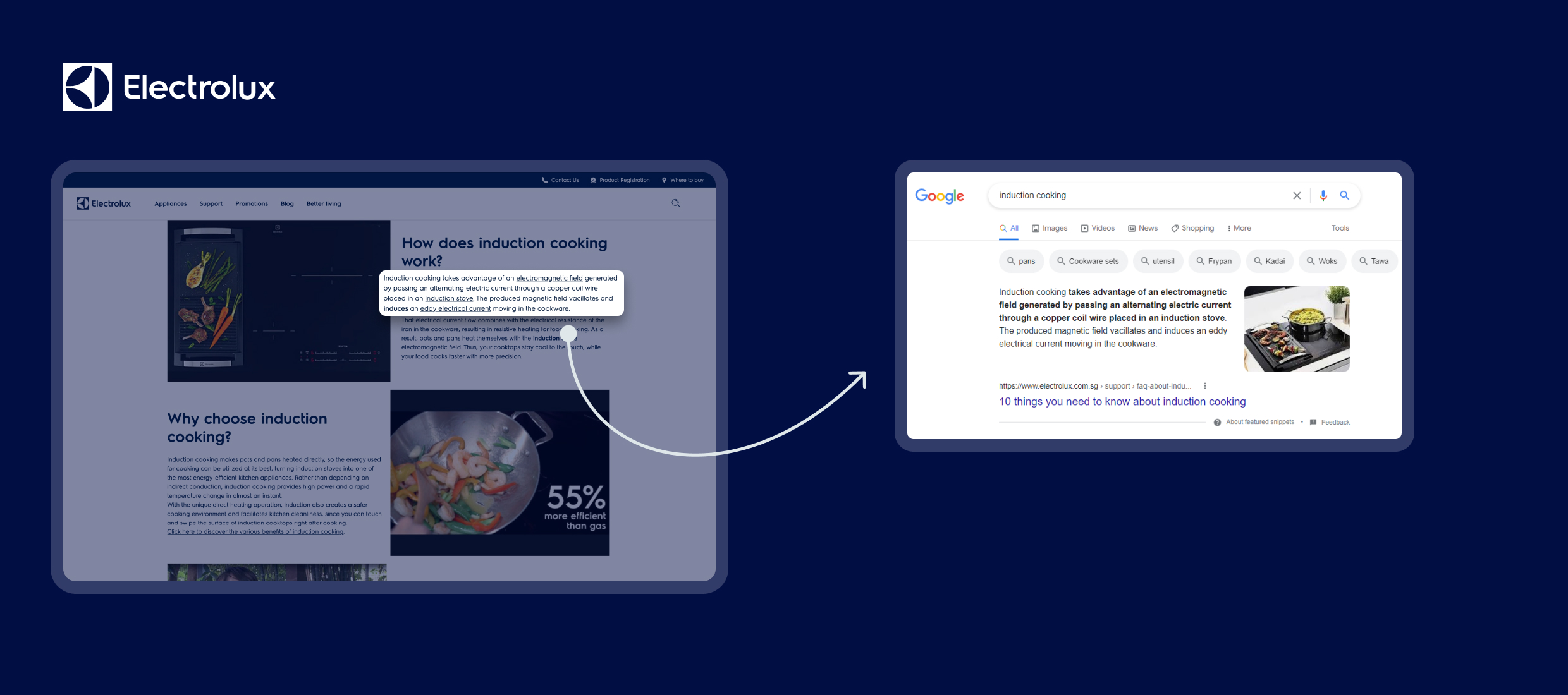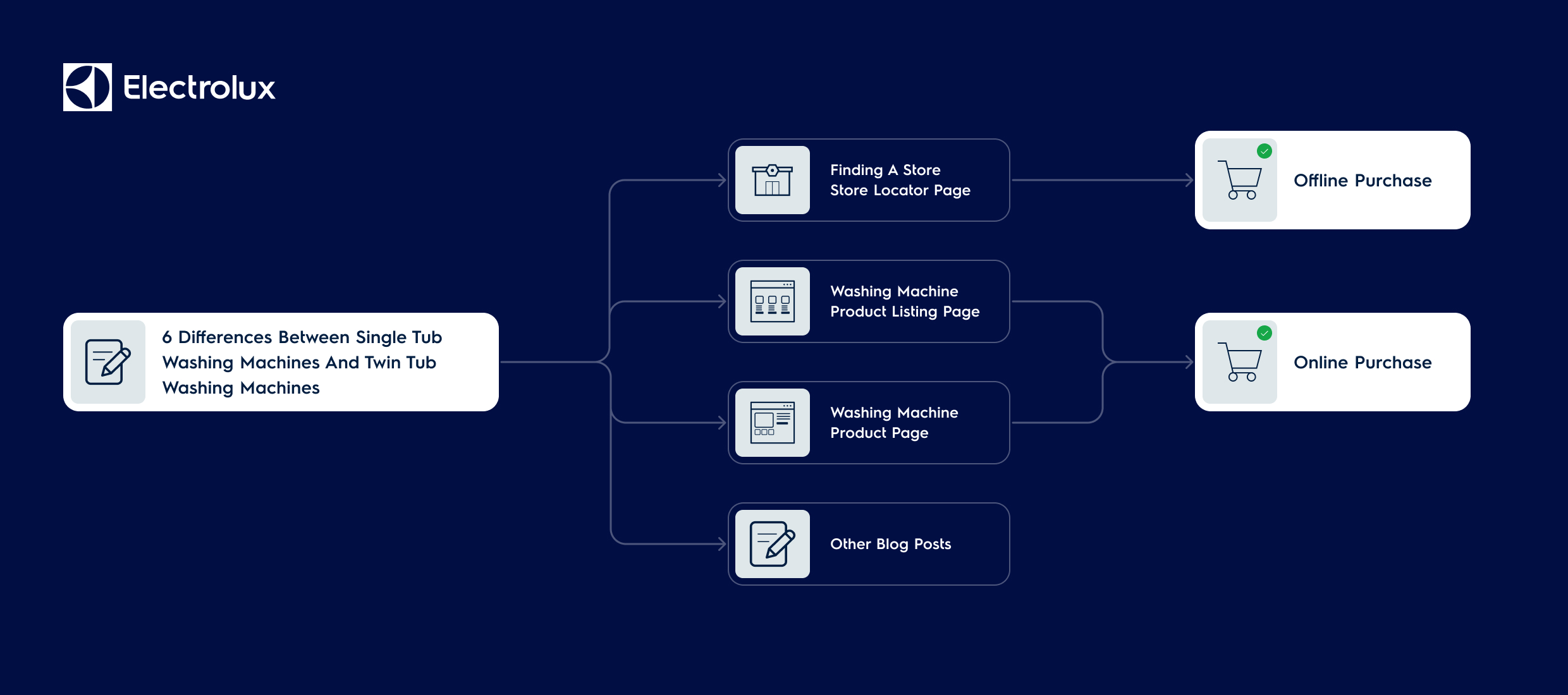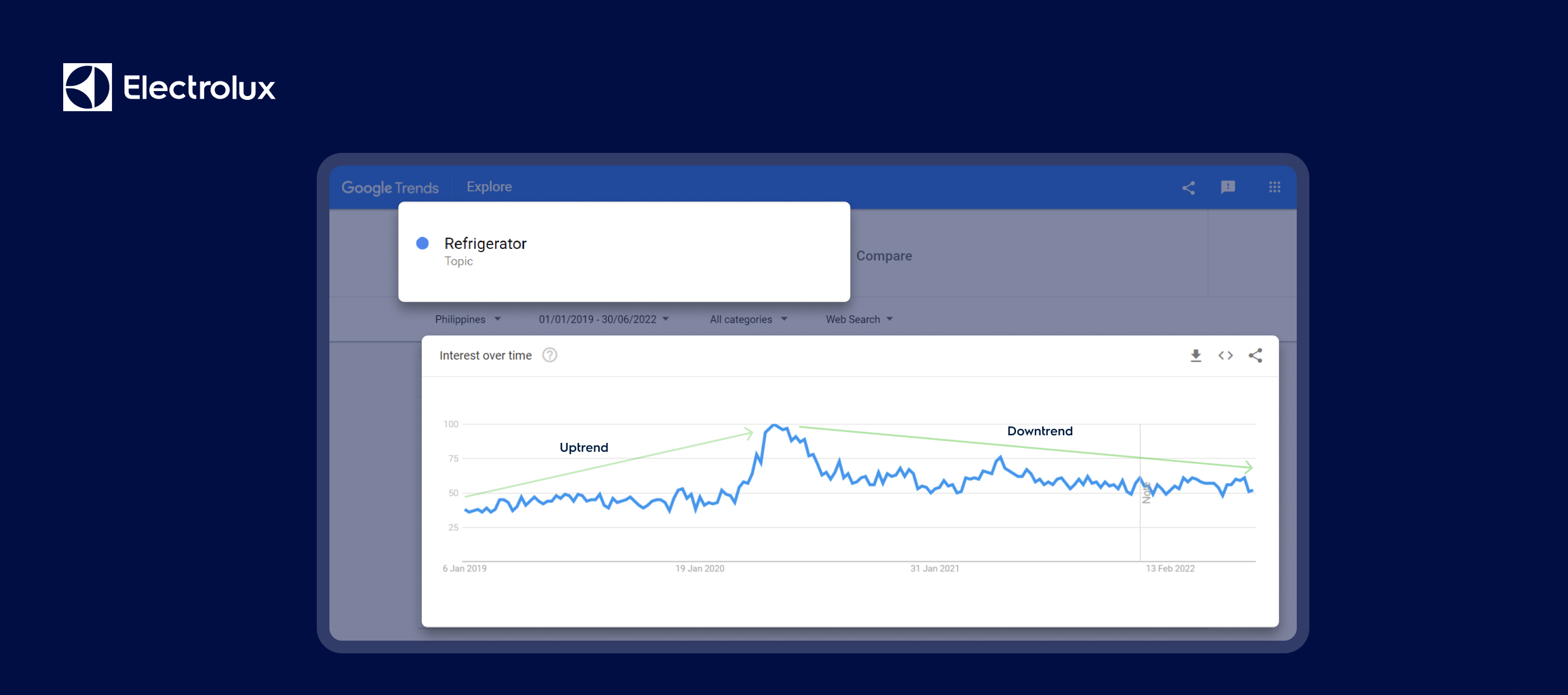 The Result
Niteco took the success of Electrolux's SEO plans far beyond the targets set by the client. The technical SEO health score set by Ahrefs, with a score of 80/100 targeted in 2021, hit an astounding 97/100 that year. Organic traffic surged by 20% in the year following Niteco's takeover of SEO management, with some sites seeing increases as high as 40%.
The creation of fresh blog content for the sites also led to an uptick in non-branded organic clicks – organic traffic that is not directly associated with the brand itself. In 2022, non-branded organic traffic increased by 25% on average across the sites managed by Niteco. One website even saw a staggering increase of more than 200% year-on-year.
This new blog content also converted more strongly, with Niteco-created content boasting a conversion rate of 2.09% compared to the average of all blog content of 1.09%.
The Niteco SEO team's hard work also had a major effect on Electrolux's placement on Google search results pages. For instance, one of the websites currently ranks first for 277 keywords, within the Top 3 for 550 keywords and within the Top 10 for 975 keywords.
Happy with Niteco's results, Electrolux handed over the SEO management of further sites in important markets in Asia and the MEA region to the SEO team in 2021. Further brands and countries followed in late 2021 and in 2022. As of now, Niteco manages SEO for 15 Electrolux websites in both regions, with the possibility of adding further markets in the near future.