On Saturday, July 8th, Nitecans were spotted gathering at Hanoi's West Lake for the 4th season of Tour de Niteco - the first Nitecans' activity of the month.
Tour de Niteco? You find that kinda rings a bell, don't you? :D It's a wordplay combined with Niteco and the famous cycling contest Tour de France. And it's crystal clear that this contest is made for those who love to bike.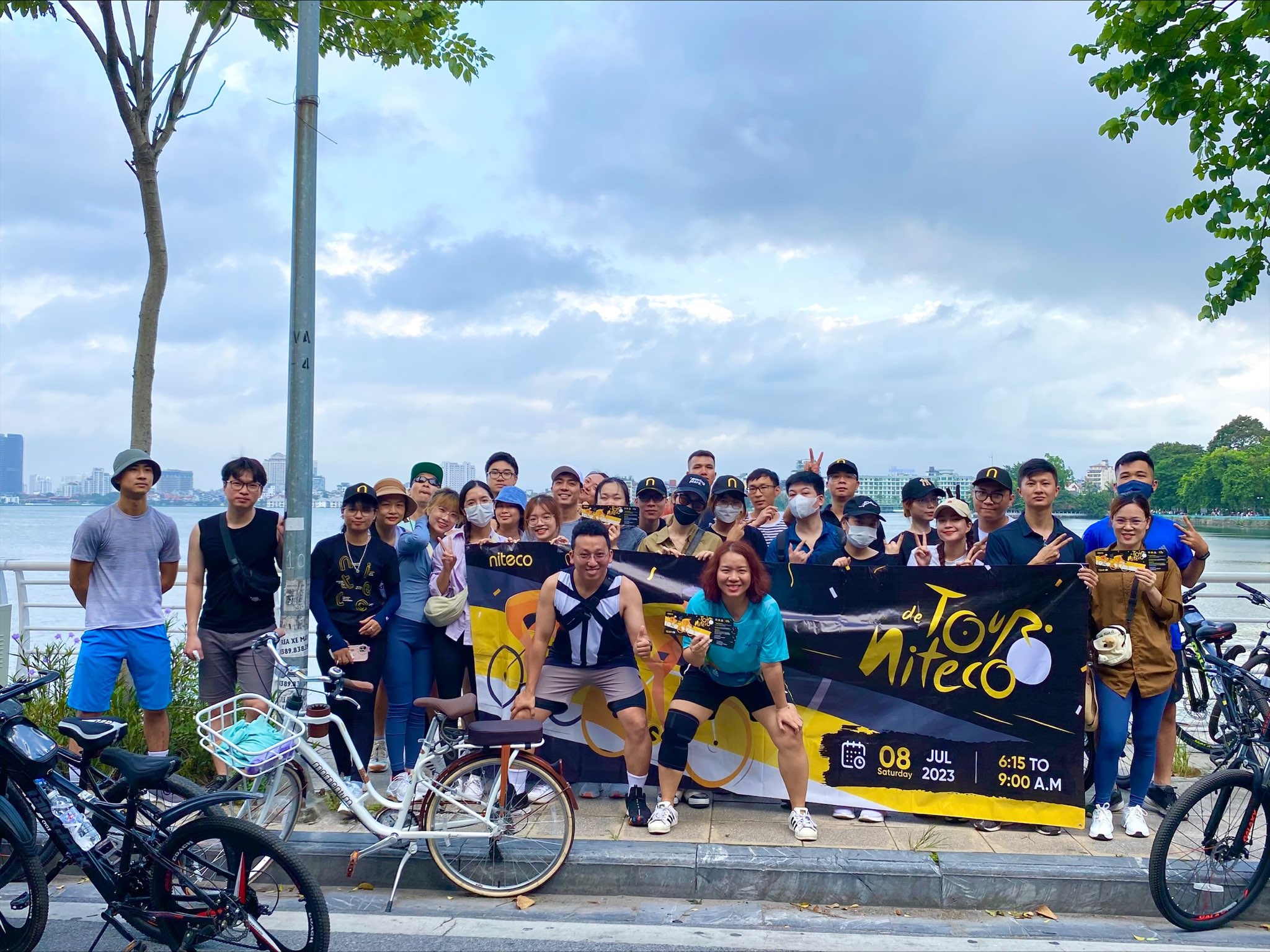 10 teams joining the race this year
This year's competition witnesses the race within 10 teams, each team including 3 team members. All participants were called to gather at Ly Tu Trong flower garden at 6:00 AM to hear the rule. Here's how you can win: Finish cycling 1 round of the West Lake & then take a group selfie at 3 assigned checkpoints to confirm your completion.
Let's be honest, it's hard to get up and be ready for work at 9:00 AM, but once it came to competition, 6:00 AM doesn't seem to be a problem. After the rules were disseminated, at 6:15, all 30 bicycles began to roll their wheels. At first, there was not much of a difference in speed and tactics from each team. They all raced with confidence & a high spirit. But soon they started to feel tired, dehydrated from the heat, and quickly lost their pace. When the easy part faded away, this was when the race became intense. Some teams started to speed up. Some decided to keep their pace steady so they could maintain their energy till the very end. And some were busy looking for their lost members who probably made a wrong turn somewhere. At this point, there were 2 easily seen tendencies that appeared within the participants: one group started looking for food & drink for breakfast because they became the most wanted items on their list, and the other groups only focused on winning the race.
And since they didn't come here to play, it was not too long did we knew the winner. After 45 minutes, team Trang Bui, Huong Dang & Son Dang successfully conquered 17 kilometers. They were the first team to cross the finish line. Trang Bui & Huong Dang were familiar faces since they participated in so many contests, but Son Dang was a new factor. Bravo to the team!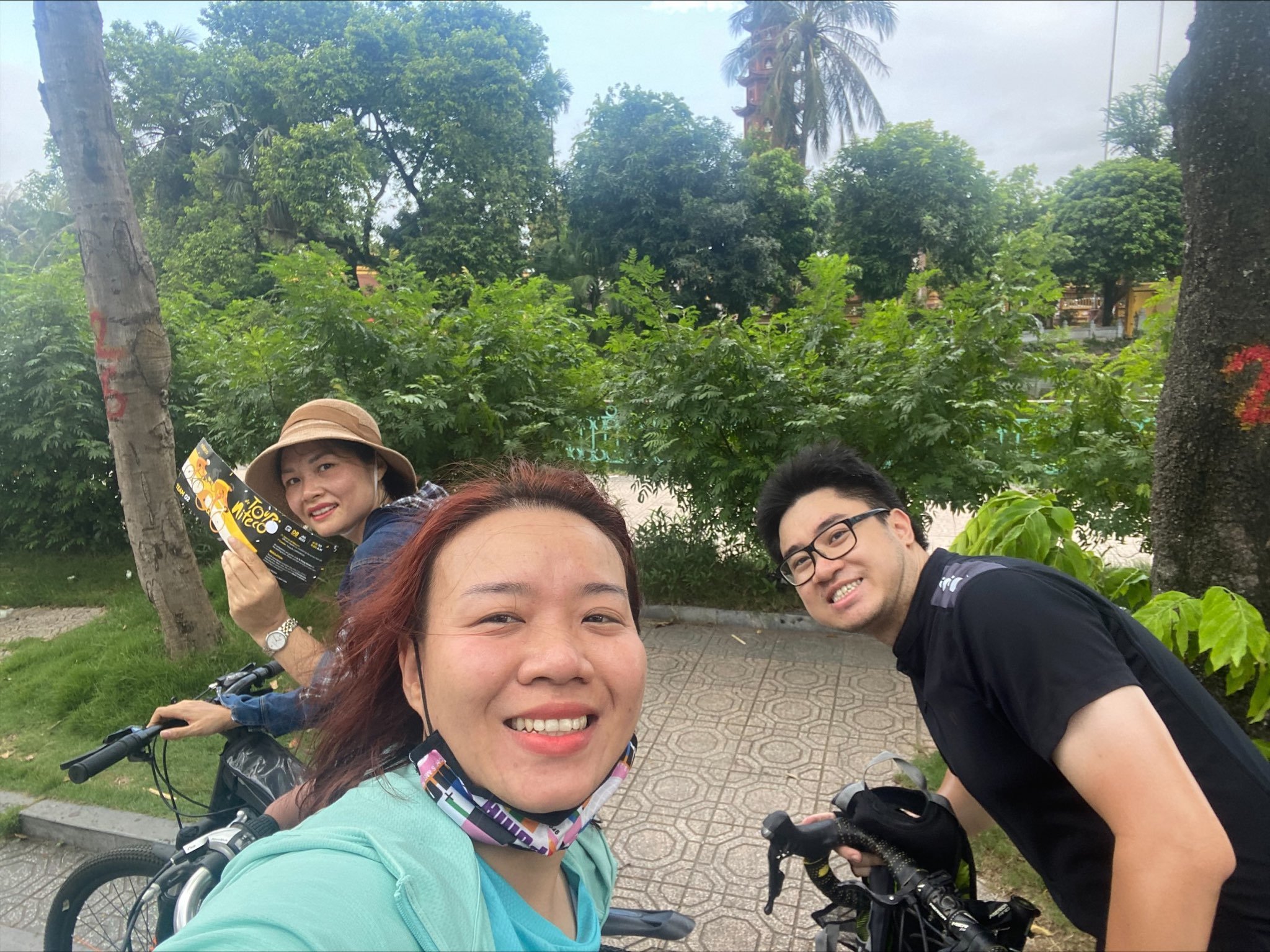 Trang Bui, Hương Dang & Son Dang - our winners
1 minute & 49 seconds later, the runner-up appeared! It was team Tung Nguyen, Lien Bui & Thu Vu. They are all from the Marketing dept, so winning the race and posting about it is definitely a must! Well done team!
Another 2 minutes passed and the team who brought home the bronze prize showed up! Congratulations to team Anh Nguyen, Hien Tran & Nha Le!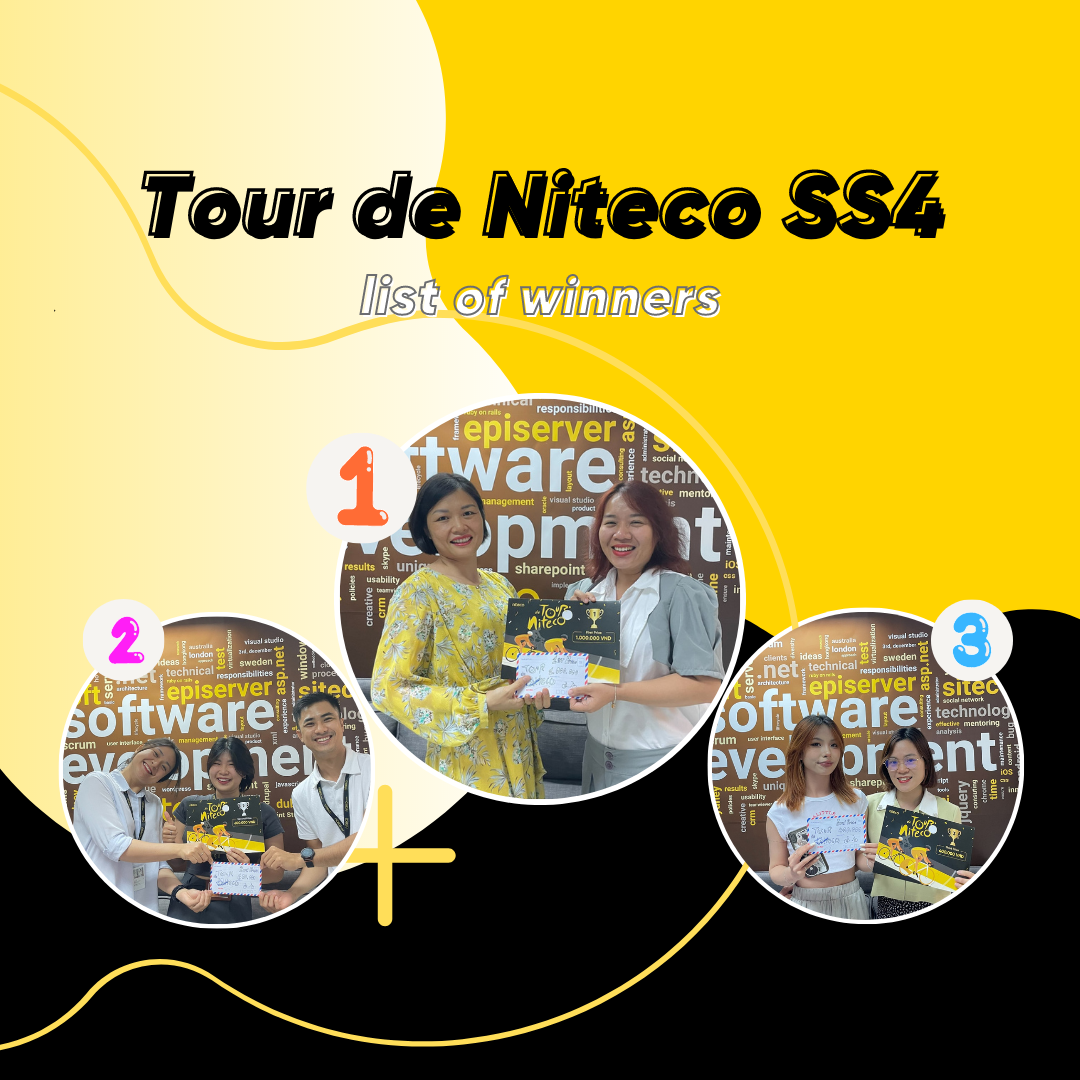 We wrapped up the morning with a fika break: coffee, dried sunflower seeds, and unreported stories from the race. And the moment when laughter filled the air, waking up at 6:00 AM didn't seem so bad anymore, 17 kilometers only felt like the way to work, and everything just felt so comfortable on a Saturday morning!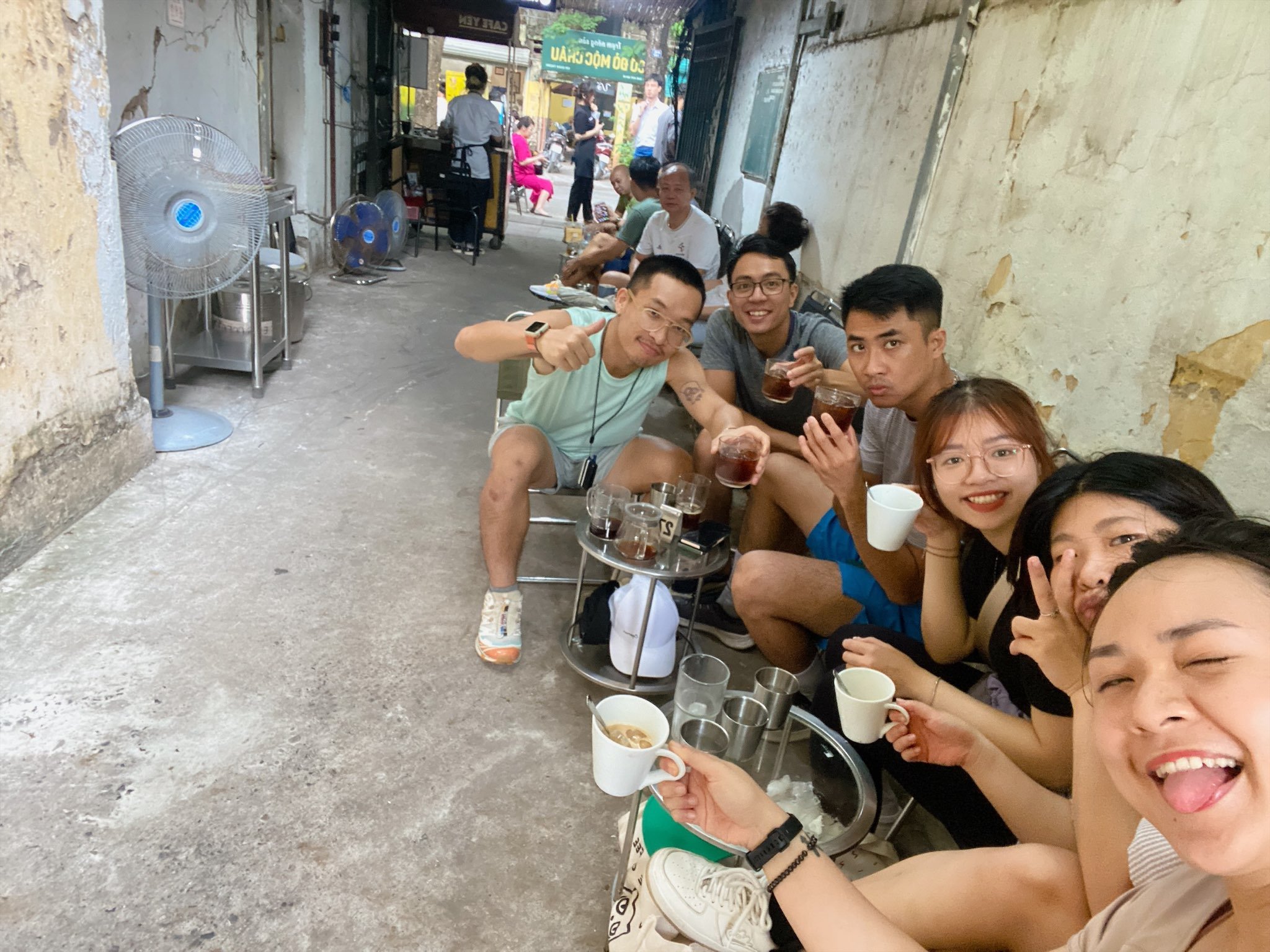 It's fika time! Coffee with 2 teams from the Marketing Department
July has just begun! Get ready for more activities this month!