As a means of promoting the sports movements, last Saturday, Niteco held the annual running tournament - Ekiden season 6, for the Nitecans in Hanoi.
The run has attracted the attention of many amateur athletes in the company. There are total of 7 teams, each team consisting of 3 people, competing in a relay format. Particularly, men will run 3 laps while women only need to run 2 laps. The team reaching the finish line first will win.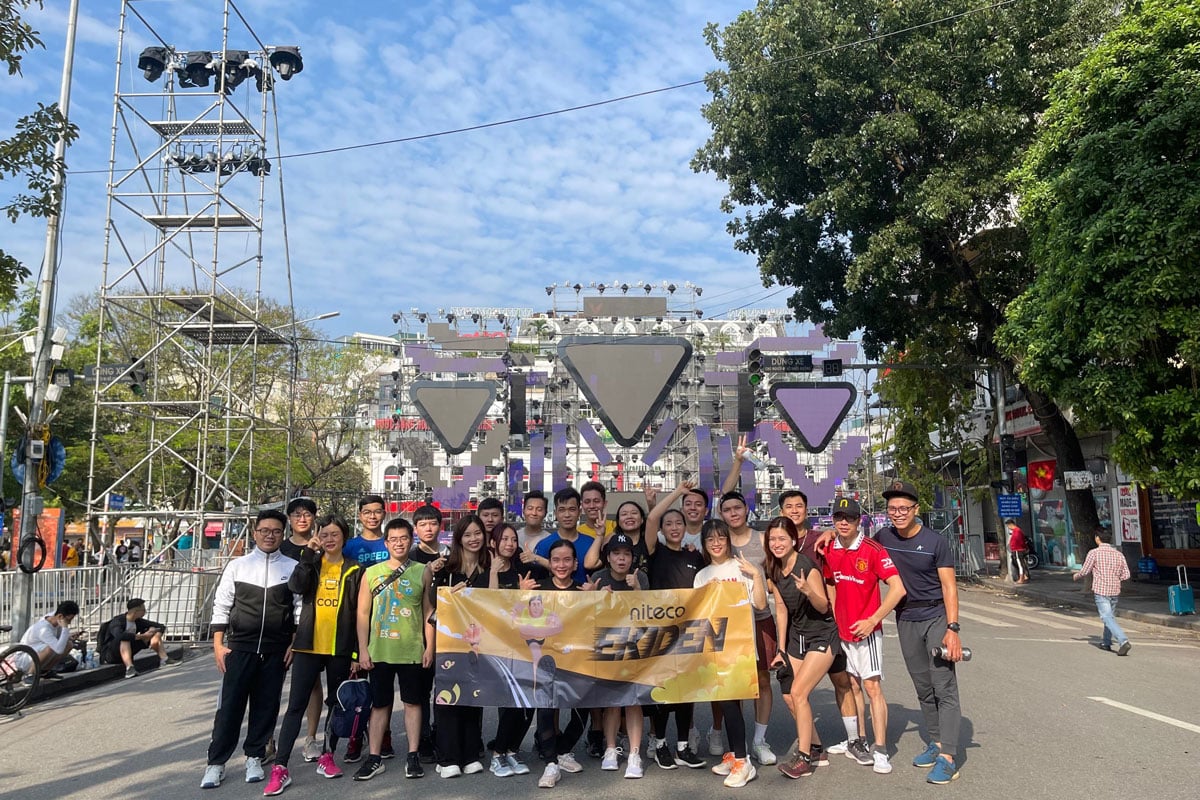 All Nitecans participating in the Niteco Ekiden season 6
The venue for the Ekiden race is the familiar area - Dong Kinh Nghia Thuc Square. Before the time Ekiden season 6 took place, it had been raining heavily and a bit chilly all week. This made everyone quite worried that the event could be postponed. Nevertheless, by some miracle, the day the event occurred, it was warm and sunny. The tournament, therefore, went very smoothly 😊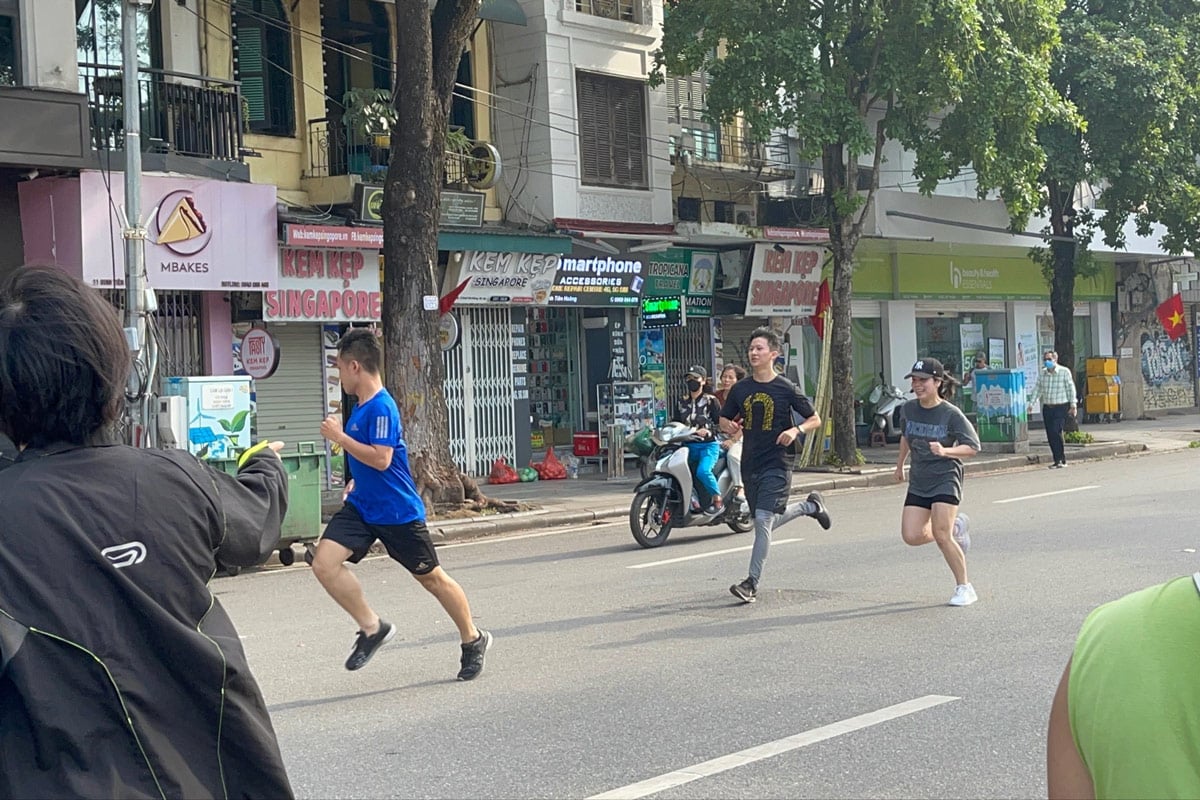 The extremely strong runs of Nitecans
The teams playing this year are competitive. They were over each other in merely a few minutes. As a result, the first prize belongs to the Marketing team including Tien Le, Trung Nguyen and Tung Nguyen. The remaining two prizes respectively goes to the Odin team (including Huong Dang, Dung Le, Vu Nguyen) and the Frey team (Van Nguyen, Hung Le, Nha Le).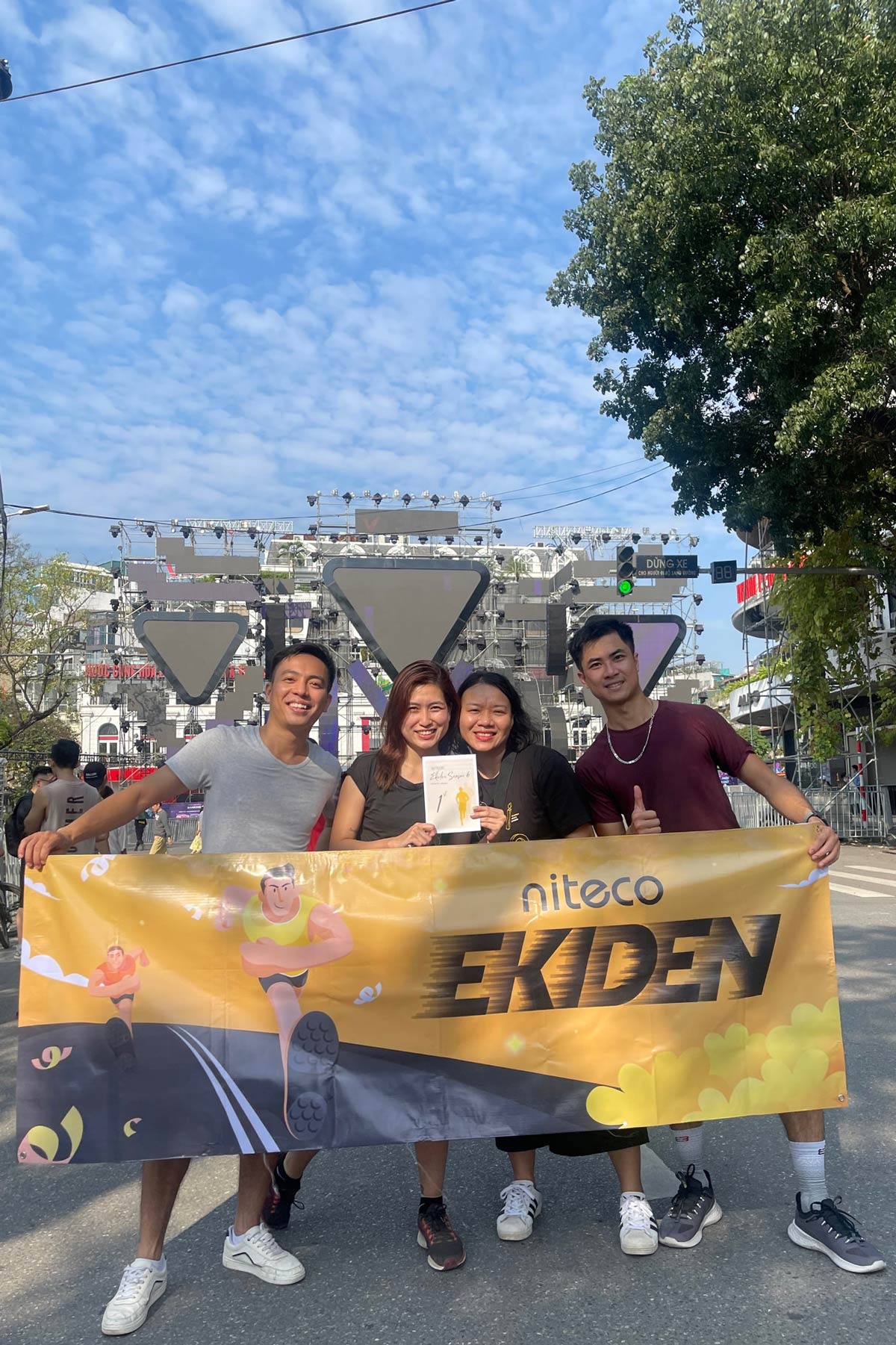 The overall first prize goes to Marketing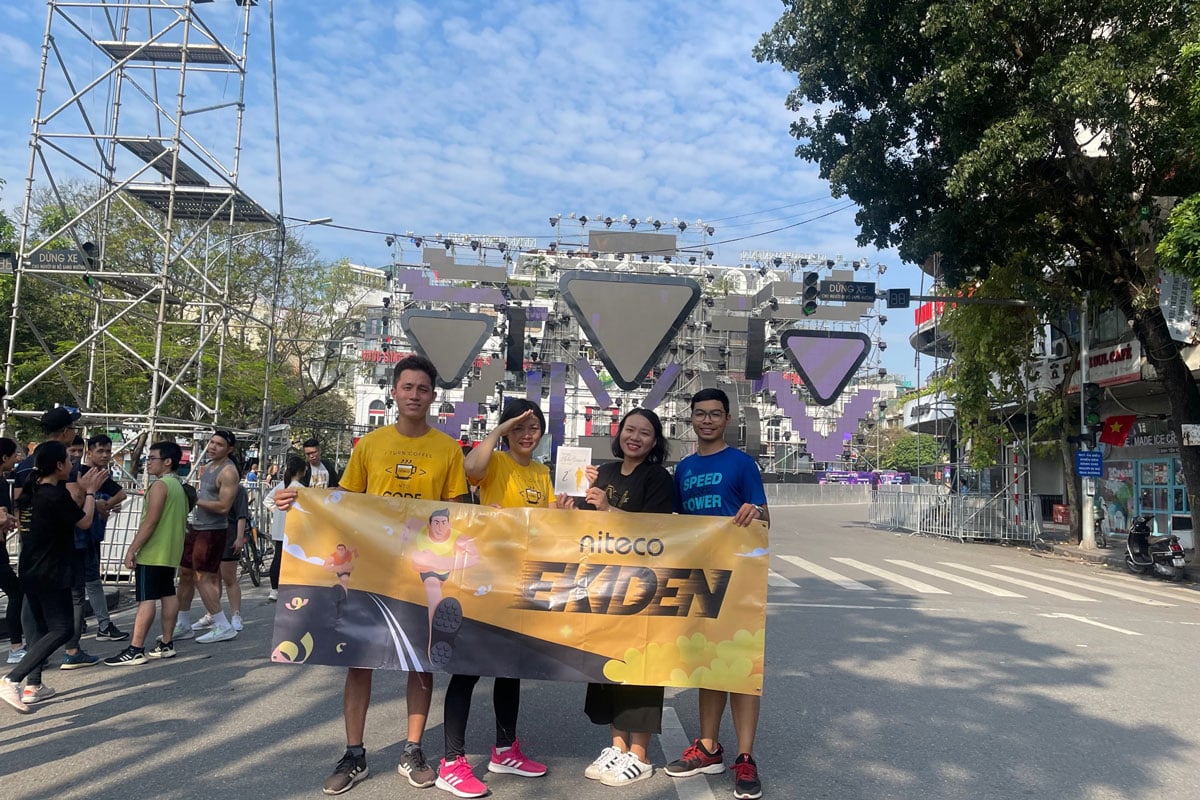 Second prize spells the Odin team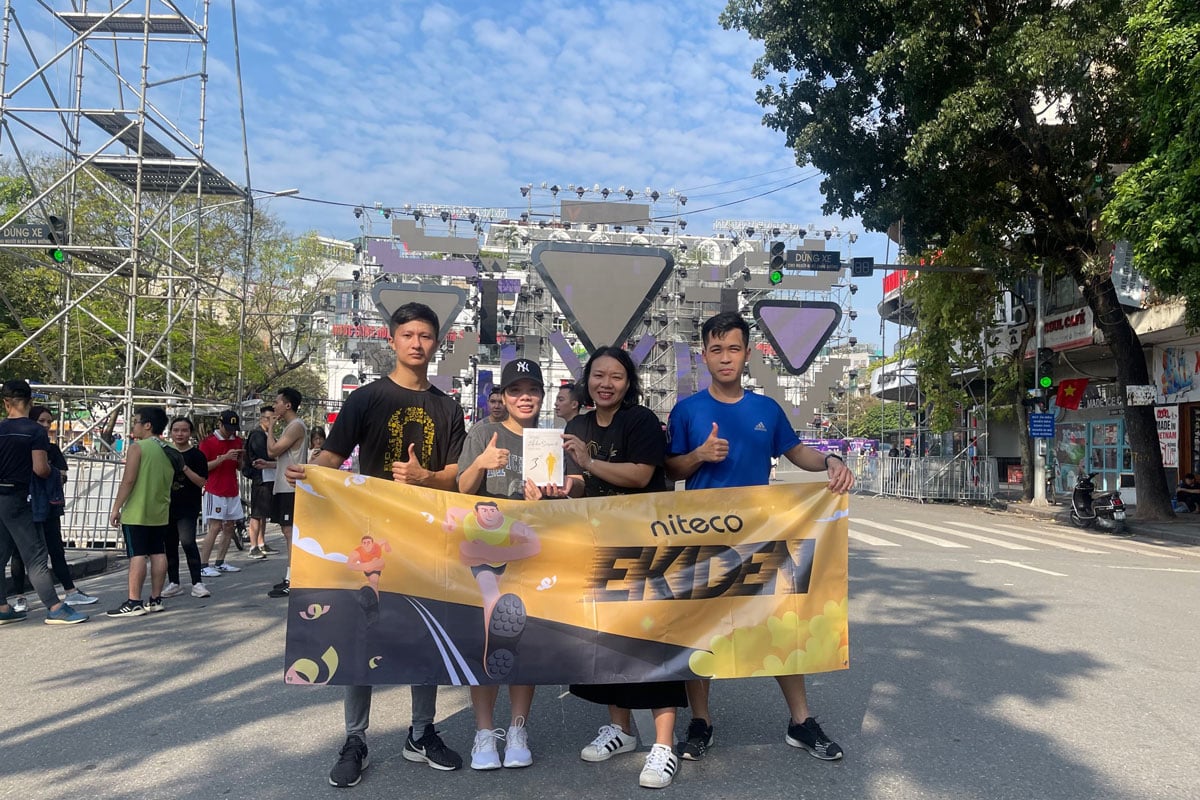 The third place calls Frey team
After the rewarding ritual, everyone went to have breakfast, drink coffee, and chat happily. Needless to say, the autumn weather on that day was so nice. What could be better than run a few laps around the lake, immerse in the enthusiastic cheers from beloved colleagues; enjoy a bowl of pho; then have a sip of coffee and chat with friends at work? 😋
At Niteco, there are still a lot of chilling activities like the above, so why not apply today to experience those 👇