The Mid-Autumn Festival, also known in Vietnam as the "Children's Festival", is an occasion when the whole family gathers to eat mooncakes, drink tea and enjoy the full moon together.
However, unlike most other companies, Niteco celebrated this day in a way that seems more modern and innovative. Instead of giving away mooncakes, on that day, the company will reserve an entertainment center, so that Nitecans and their families can savor every moment there.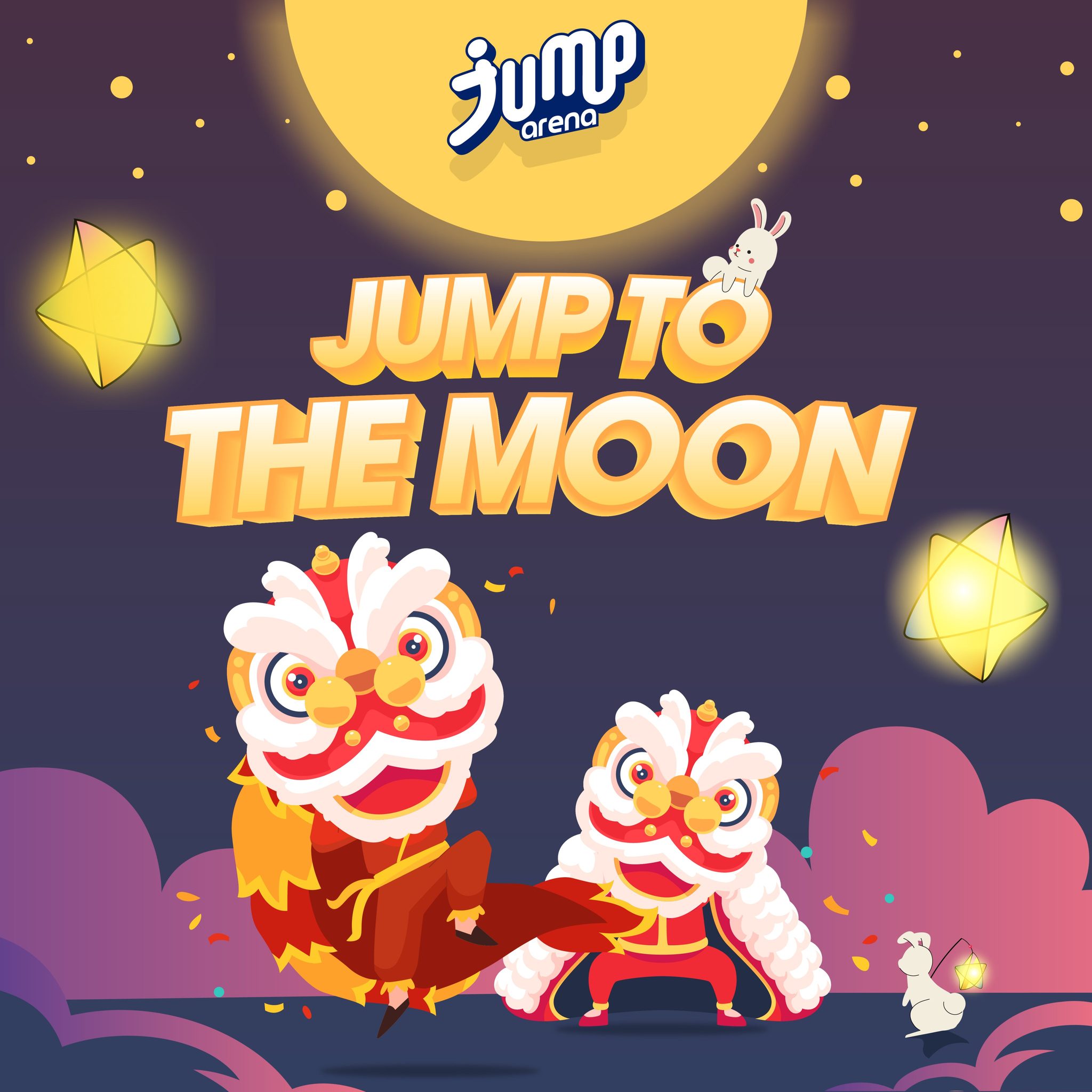 And this year, the Mid-Autumn Festival was held grandly at Jump Arena Tang Bat Ho, Hanoi. Jump Arena has recently emerged as an integrated indoor trampoline park that integrates a wide range of interesting outdoor activities such as free jumping, climbing, overcoming obstacles, dodgeball playing, etc.
Here, all Nitecans are welcome to attend with their families. All other costs are covered by Niteco.
Some photos at the event: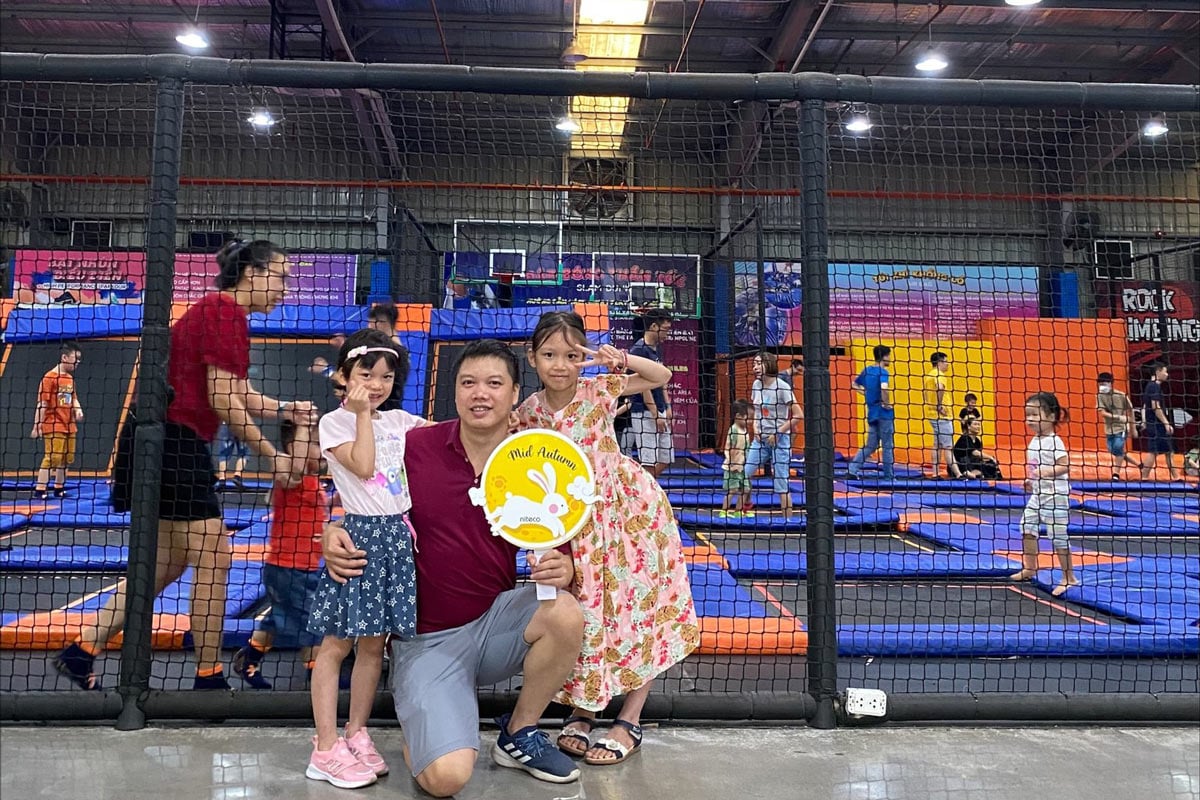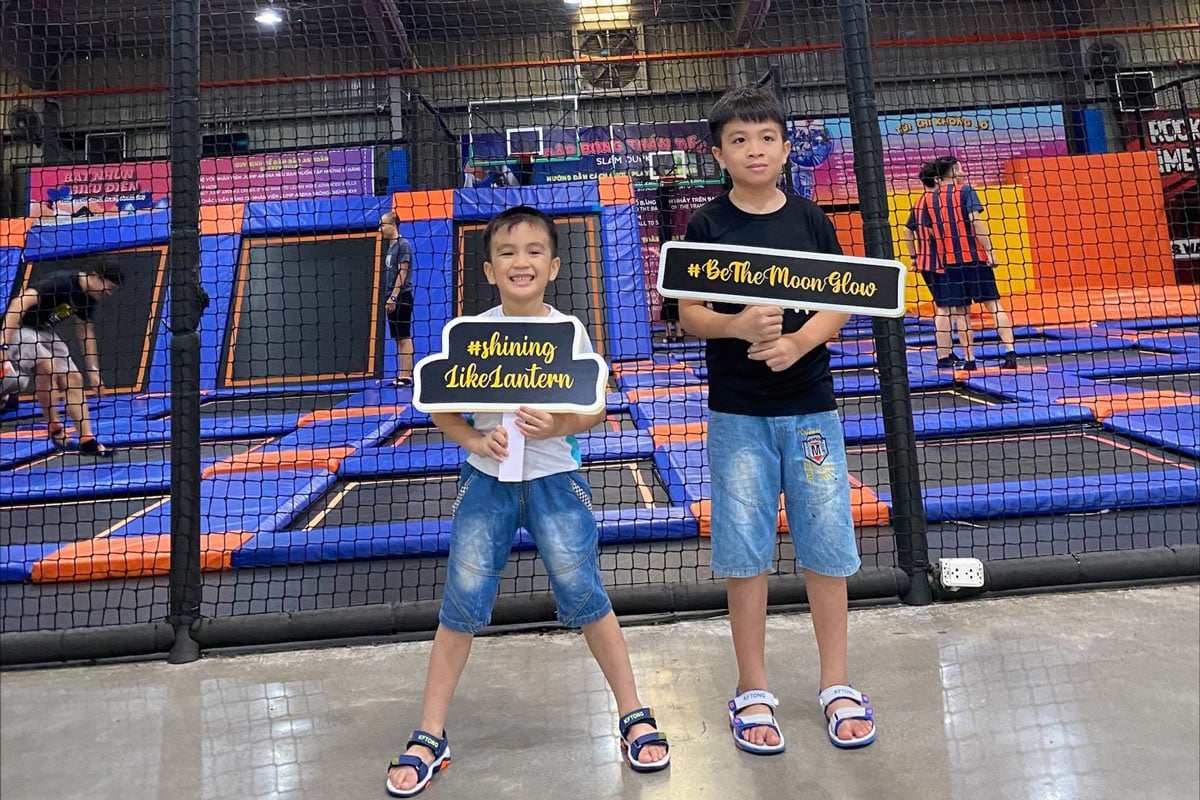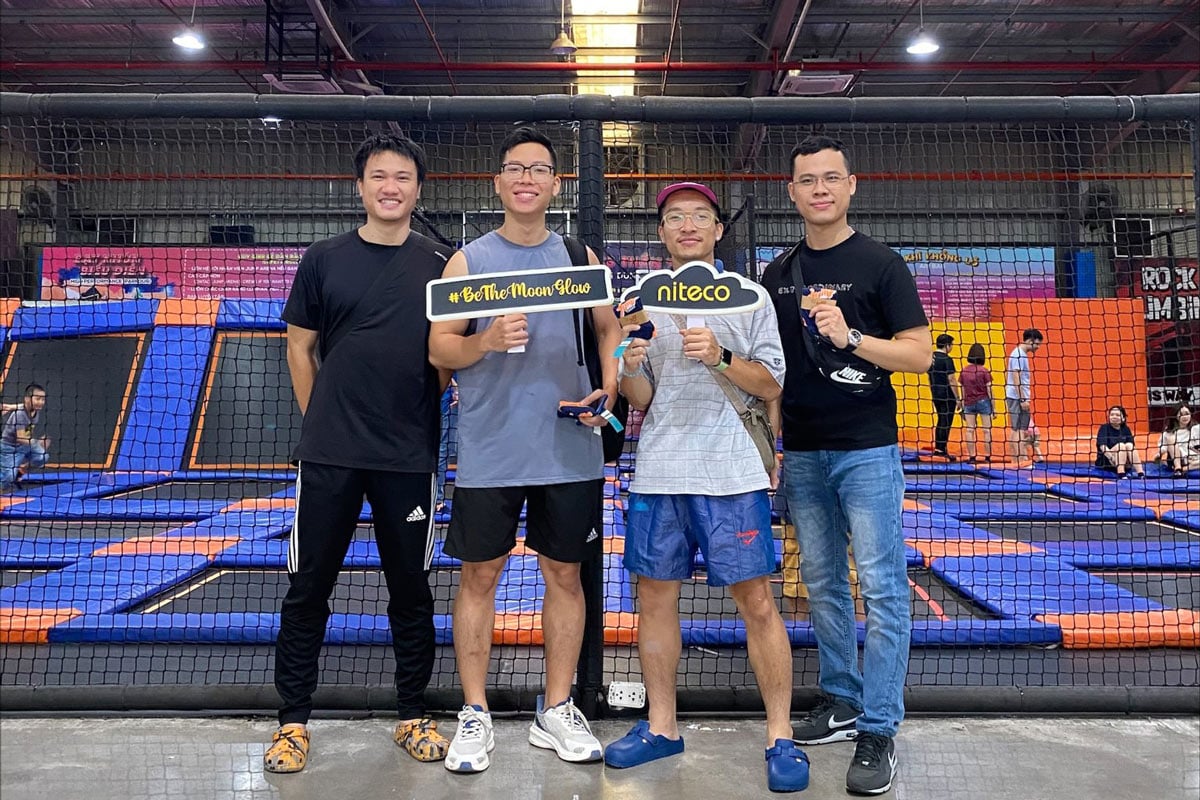 After a quick check-in, each person will be given an entrance ticket. With a 2-hour playtime, (from 9-11 am), Nitecans are free to experience all kinds of games there.
The trampoline area is the most noticed part of the overall Jump Arena, designed on a trampoline structure. This area includes the main games of free jumping, dodgeball, basketball, giant inflatable ball, and more.
Niteco mid autumn 2022 video.mp4
At the Jump arena, parents will play in the adult area, while children will play in another separate one - The kid's zone. All are very safe for players, regardless of age. Therefore, as a Nitecan, whether you are married or single, Mid-Autumn Festival is always a great occasion to have fun.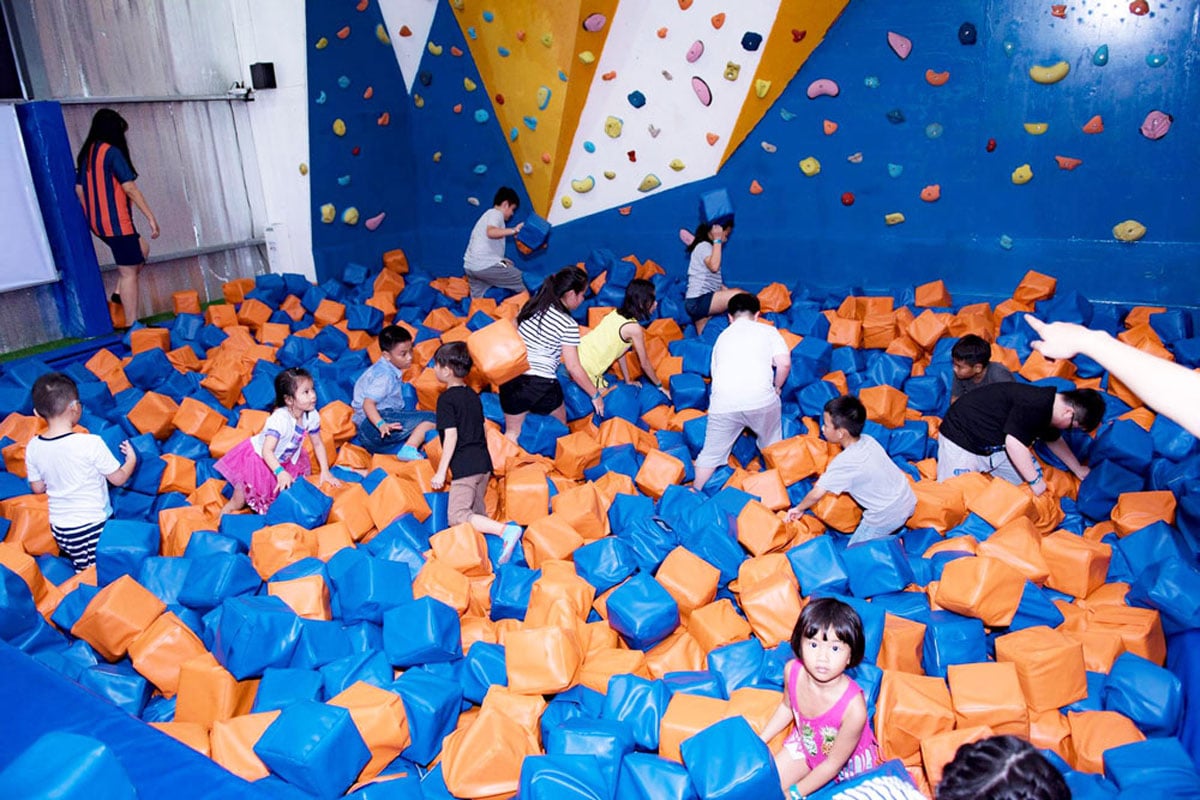 Children's playing area (Source: Jump Arena)
After freely trying out all the movement games, the Nitecans and their families would head to the lunch area - where the food had been well prepared by the admin team. All were the children's favorite scrumptious dishes such as pizza, fried chicken, French fries, etc. All were displayed in a buffet style so that all attendants could recharge in the most comfortable way.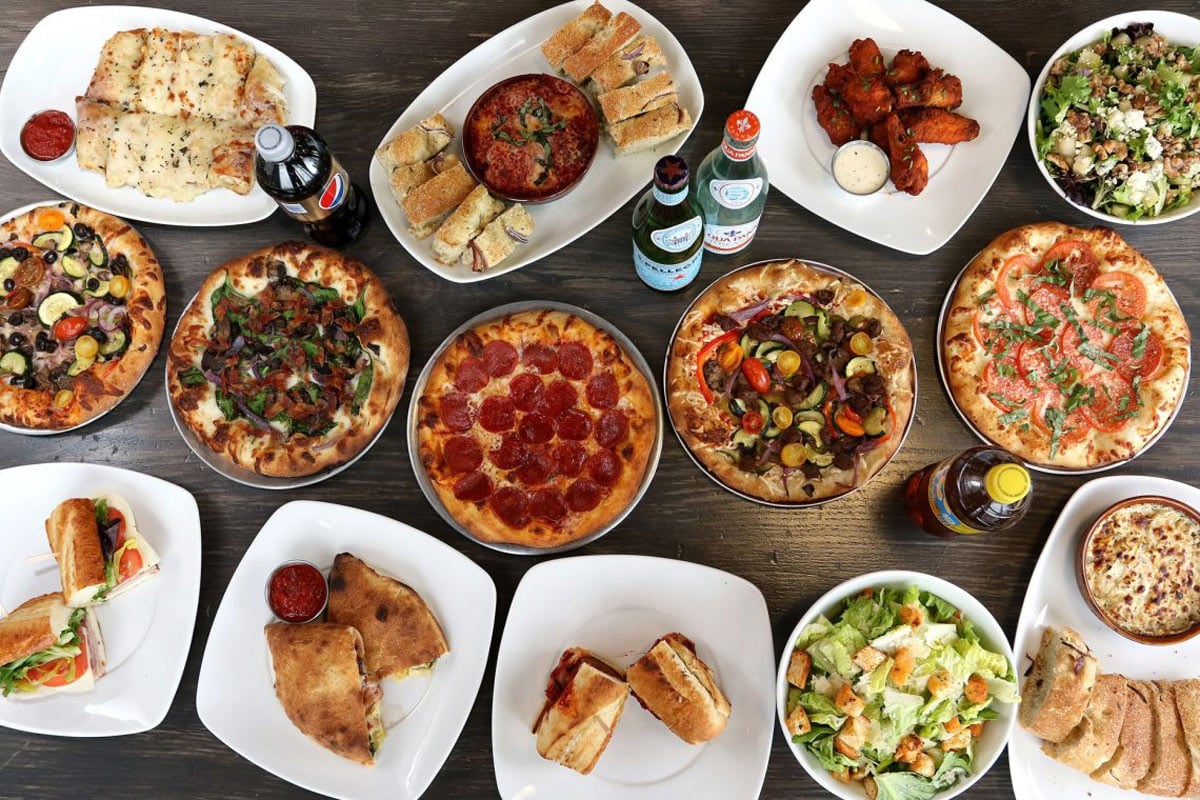 Tasty food prepared by the admin team for all attendants
Leaving the party, everyone was satisfied, as they just enjoyed a happy mid-autumn festival with loved ones and colleagues.

Read more about our exciting events here😎