Last Friday was indeed one of the most jubilant days for the Nitecans this year. After work, the whole company headed to:
- 3Zan Beer Club 43b Tran Huu Tuoc, Nam Dong, Dong Da, Hanoi.
- Citi Station (45 Truong Cong Dinh, Ward 14, Tan Binh), Ho Chi Minh City.
Nitecans' check-ins: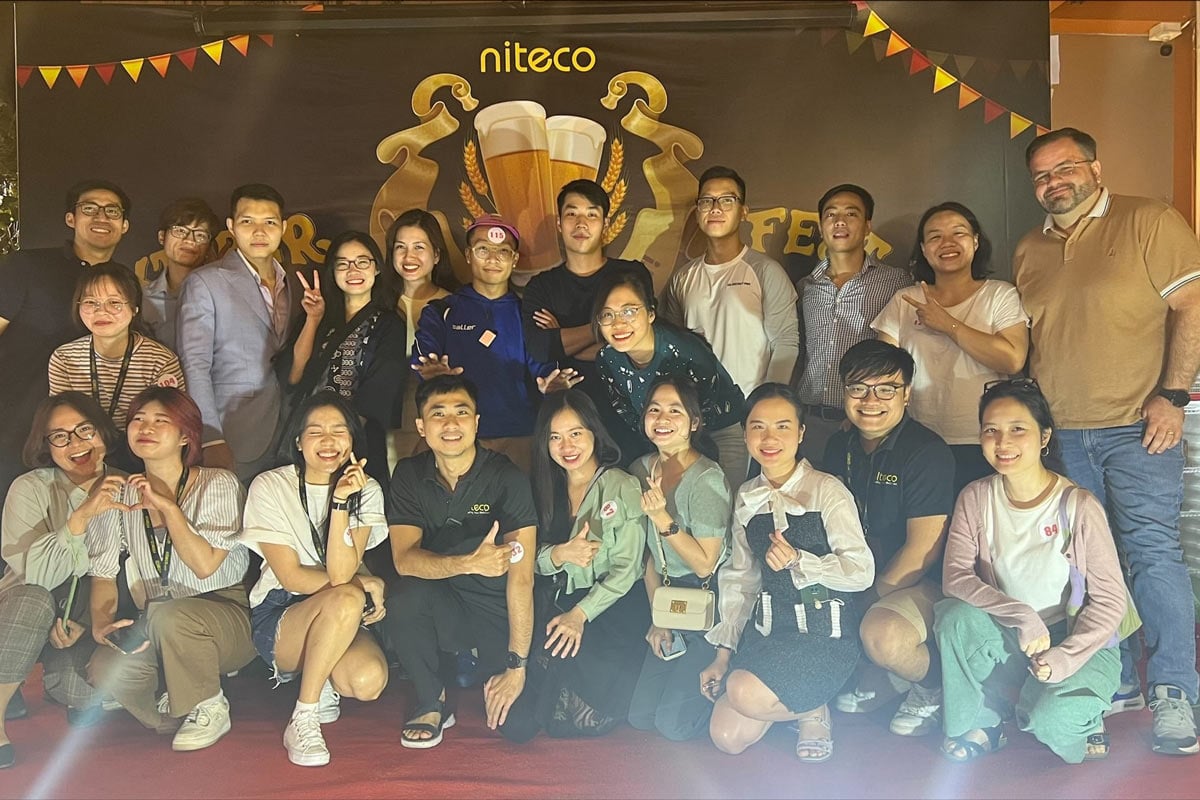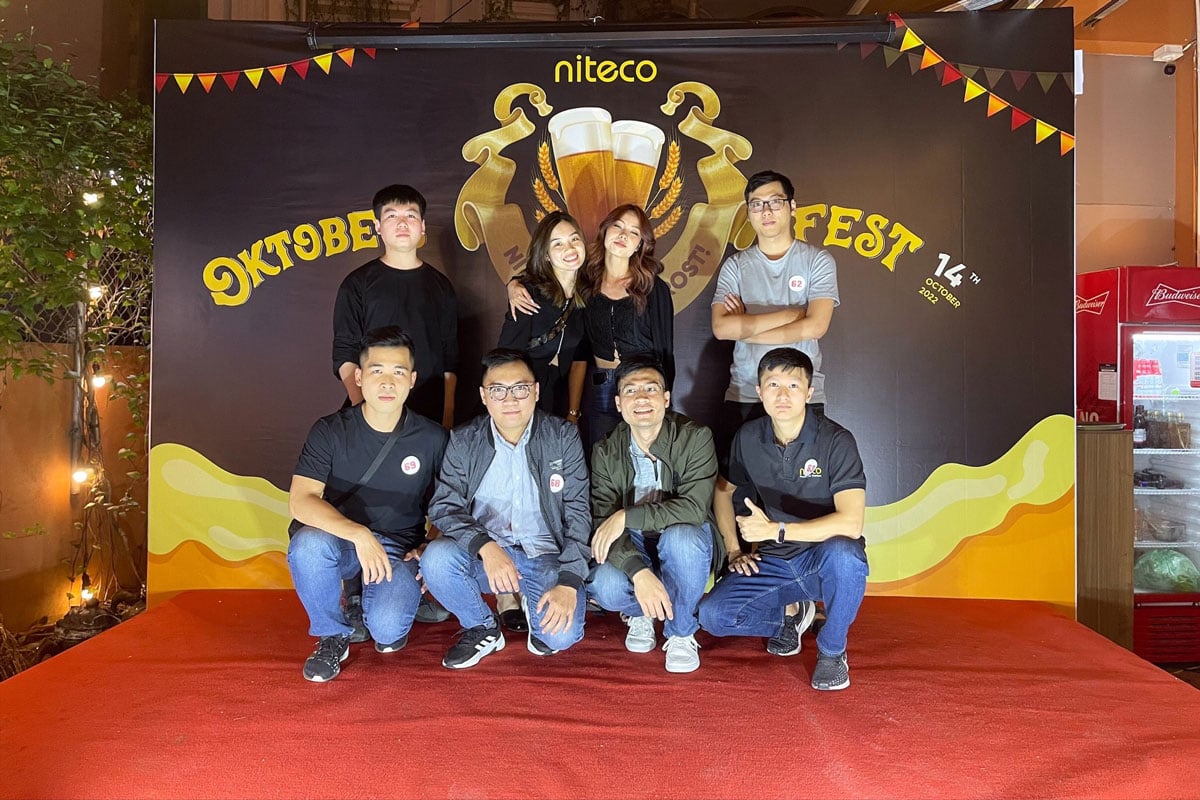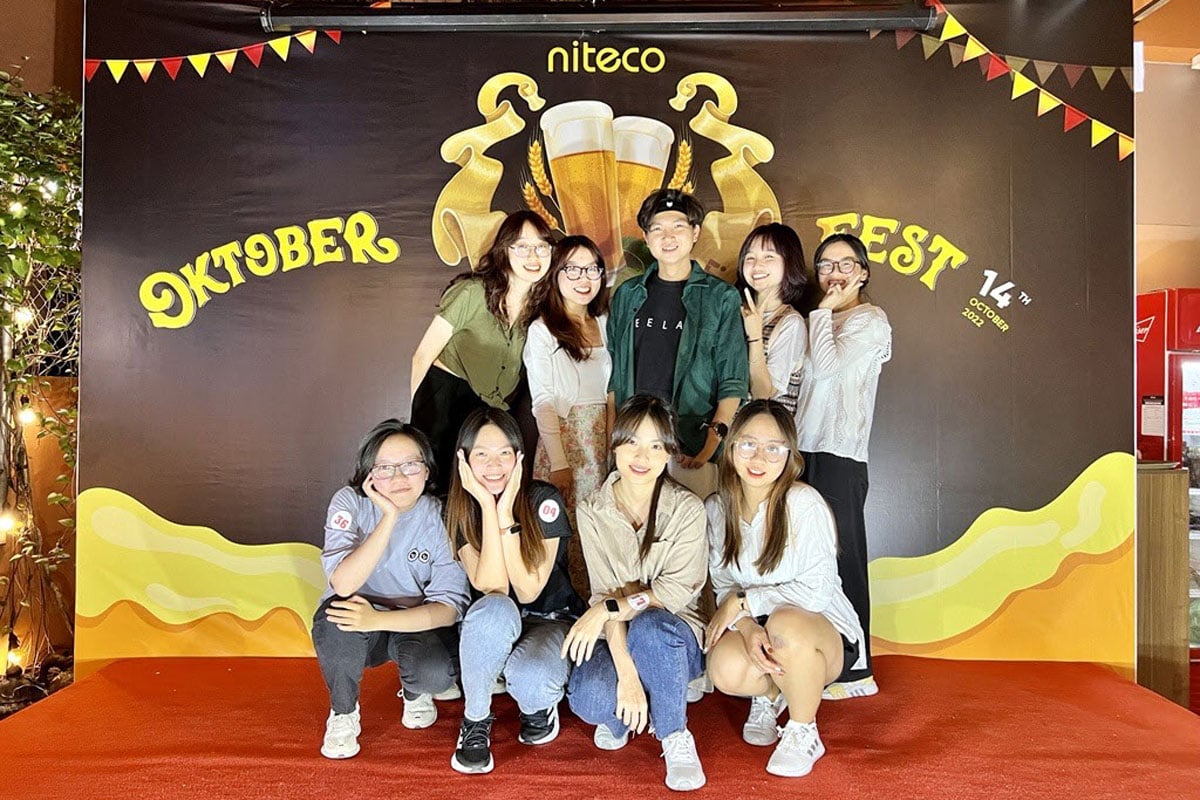 After a quick check-in and number labelling, all Nitecans settled down and started a warm-up dance on the spot. Then, the company's CEO - Mr. Pelle Niklasson, gave a brief speech opening the party. Since then, the party officially begins 😊
The buffet food counter with dozens of dishes is displayed extremely attractively, combined with a vibrant sound system. These all created a really fantastic outdoor drinking party.
Some photos during the events: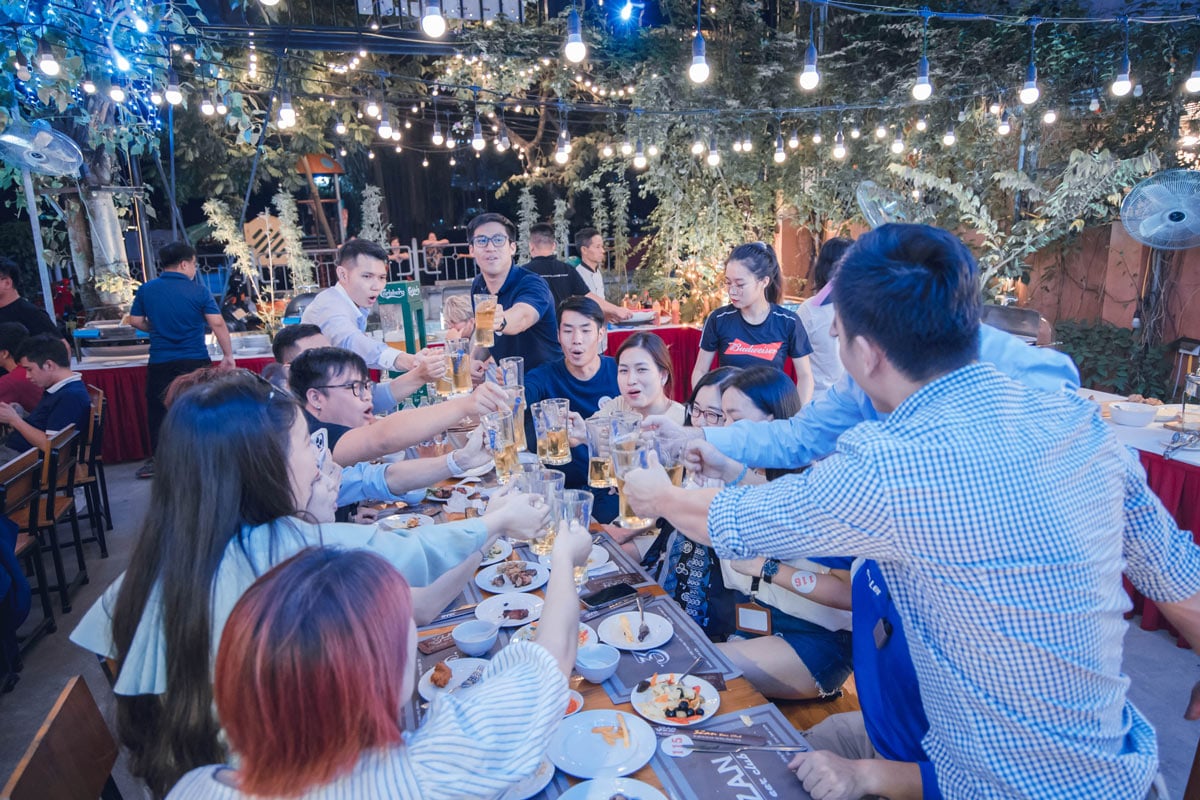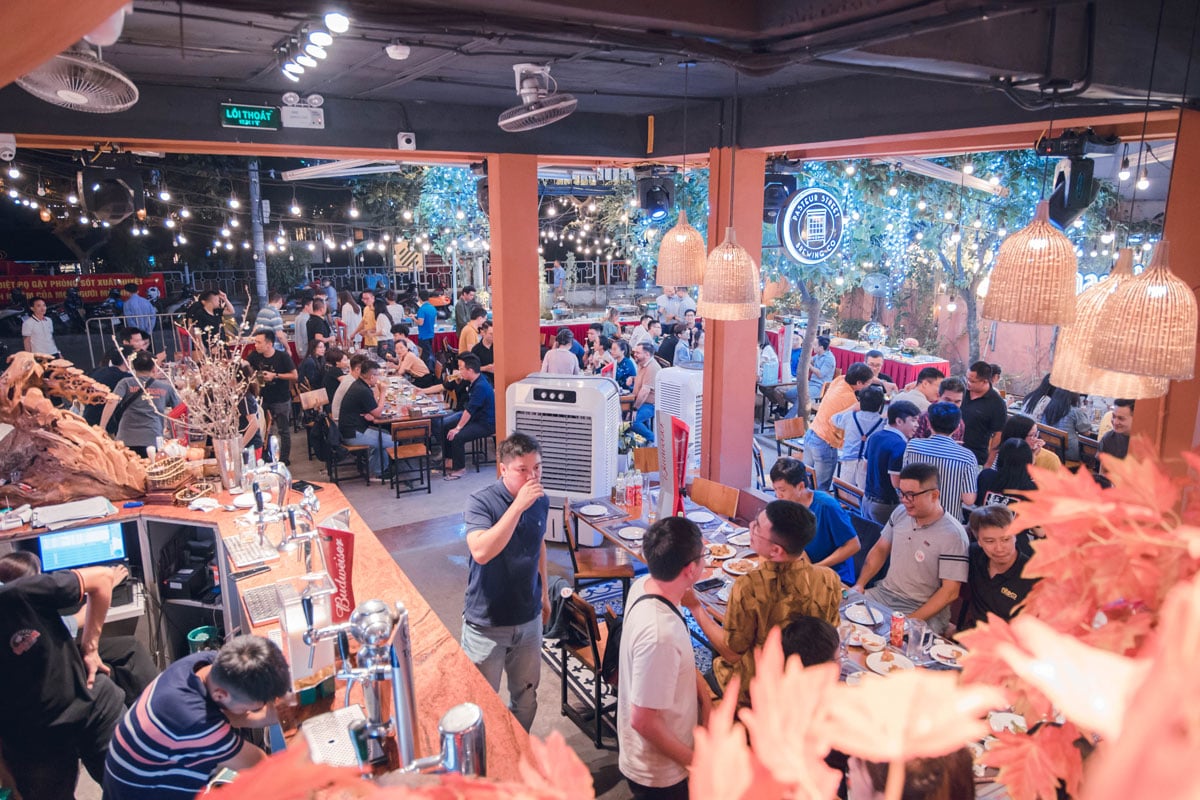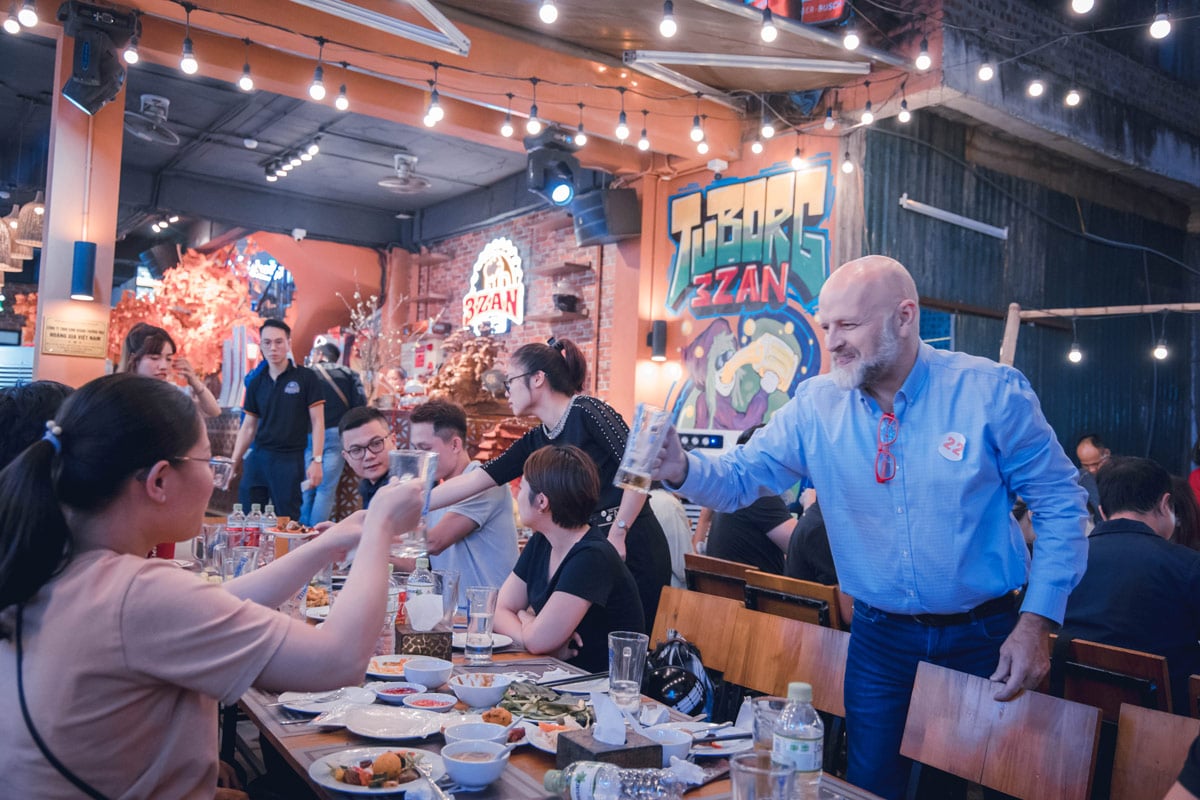 But the Niteco Oktoberfest doesn't stop there. In addition to the random lucky draw with the reward of 1 pair of Airpods 3 Pro, there is also the challenge of keeping the beer straight in the longest time with 3 lovely gifts.
As a result, Truong Nguyen - a Nitecan in Ho Chi Minh City was lucky to win the Airpods 3 Pro, while in Hanoi, 3 other Nitcans excellently kept the beer the longest and won 3 beautiful gifts.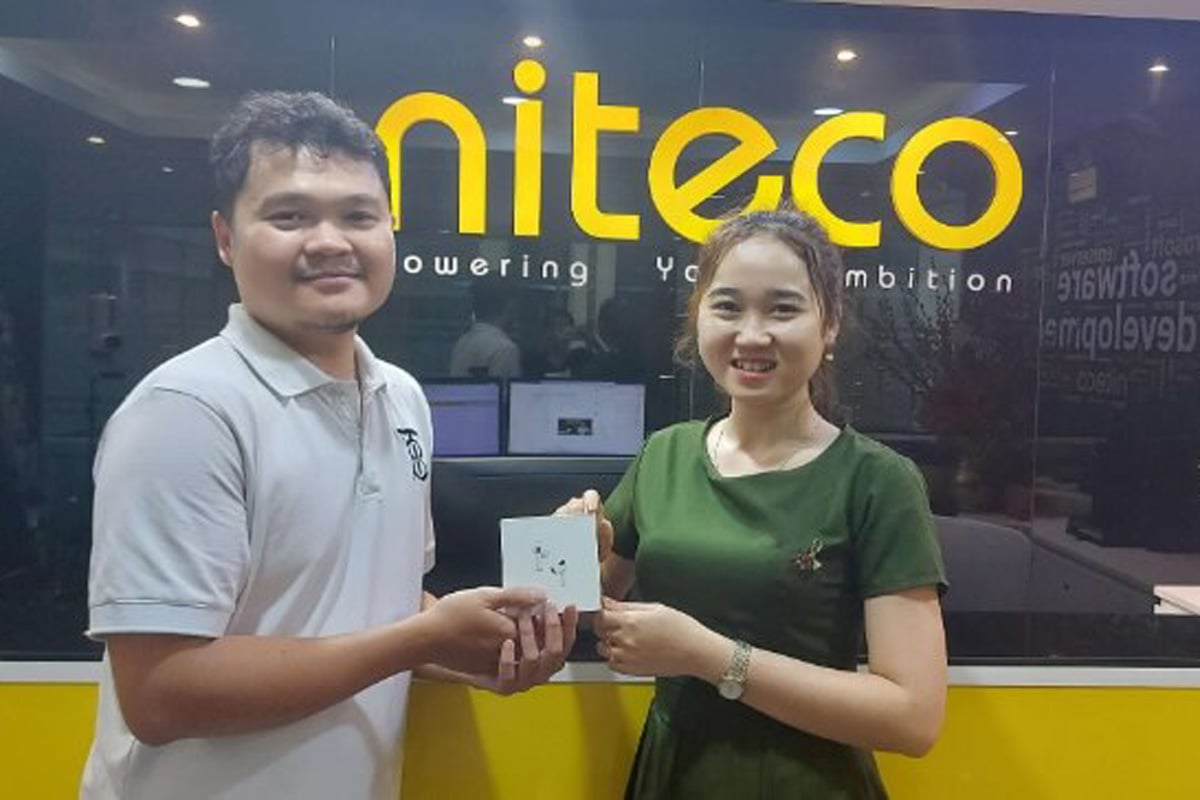 The luckiest Nitecan on that day spelled out Truong Nguyen
But perhaps the hottest is the charming performance from pretty dancers. People congratulated each other, enjoyed delicious food, and watched sexy dances, all tiredness after a hard-working day instantly disappeared.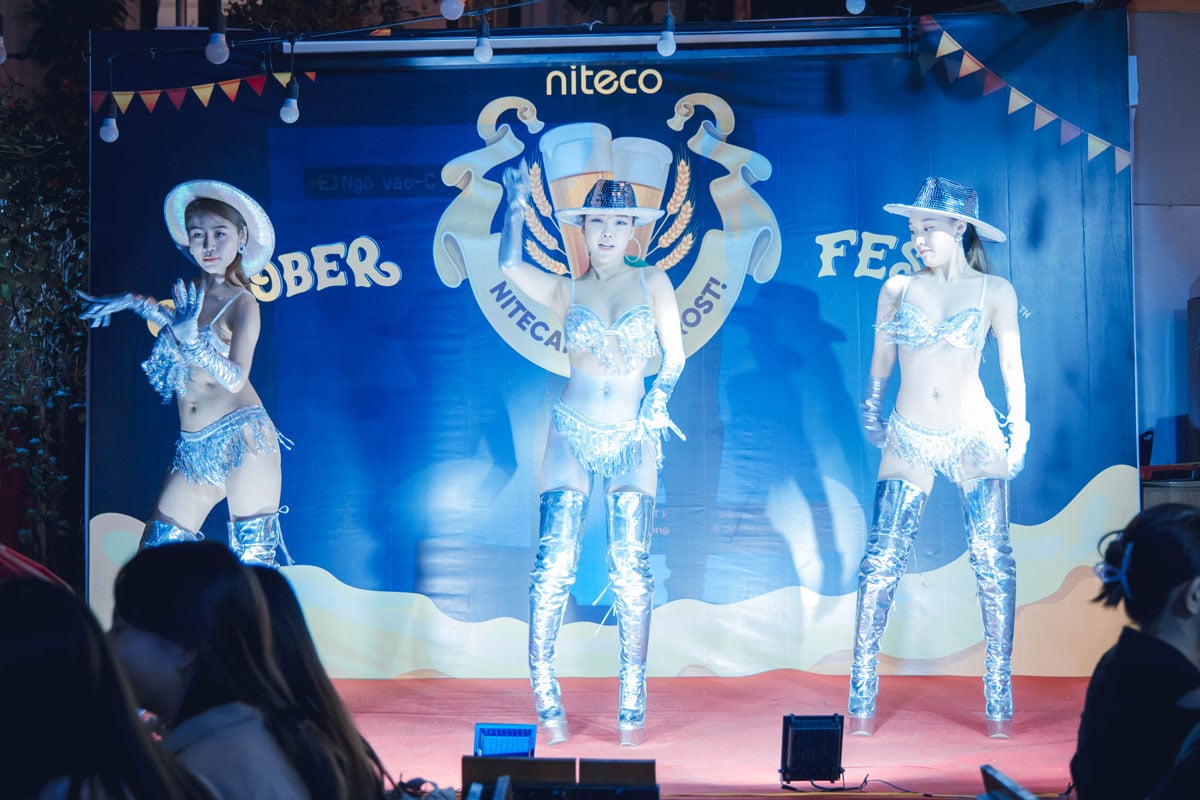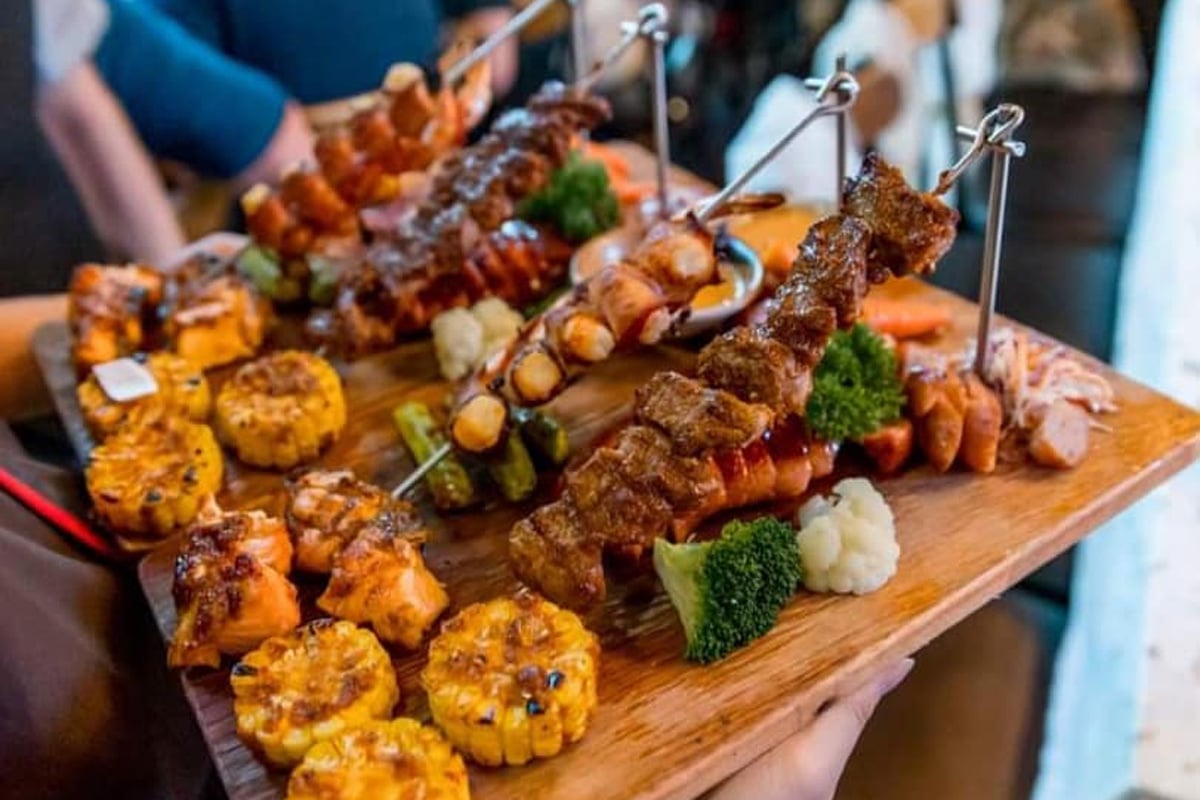 Tasty food at Niteco Oktoberfest 2022
Niteco Oktoberfest 2022 ended up with so much satisfaction. When leaving, all Nitecans promised each other to make more noise on the company's upcoming trip to Phu Quoc - a trip that seems even more exciting and spectacular 🥳
If you also want to chill out with your colleagues on occasions like these, why not apply today 👇
Careers | Niteco