For over 8 years, NICEF has worked hard to improve the lives of people in need, especially children. Some of the accomplishments that we are proud of are building school playgrounds in rural areas, sponsoring heart surgeries, and making different monetary donations and in-kind donations to underprivileged groups.
Due to the Covid-19 pandemic, NICEF has had to temporarily put off its charity projects for nearly the past 2 years. In July 2022, NICEF kicked off its first journey of the year with a trip to Pha Don nursery school, located in Long Sap commune, Moc Chau district, Son La province. Our mission was to help the school with reconstruction so teachers and pupils could have a better teaching and learning environment.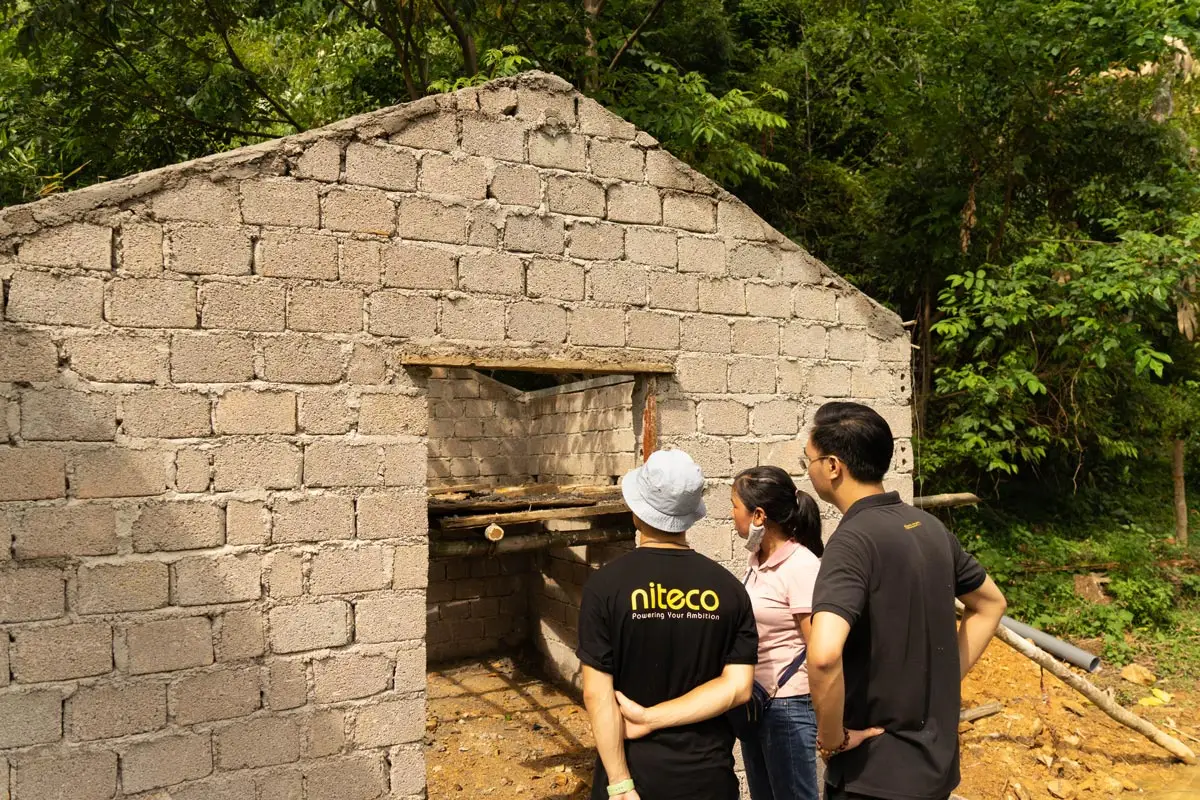 NICEF support financially in building up a new kitchen, a restroom for Pha Don nursery school
Before the trip, NICEF also received generous gifts from our employees, a donation amount of 23.450.000 VND to buy school supplies and essential reconstruction materials as well as many in-kind items such as clothes and toys. With Nitecans' contributions, we are able to deliver more necessary items to the school's teachers and pupils in Pha Don. NICEF also gave a total donation amount of 62,000,000 VND for the school to build a new kitchen, a new restroom, and to restore run-down facilities.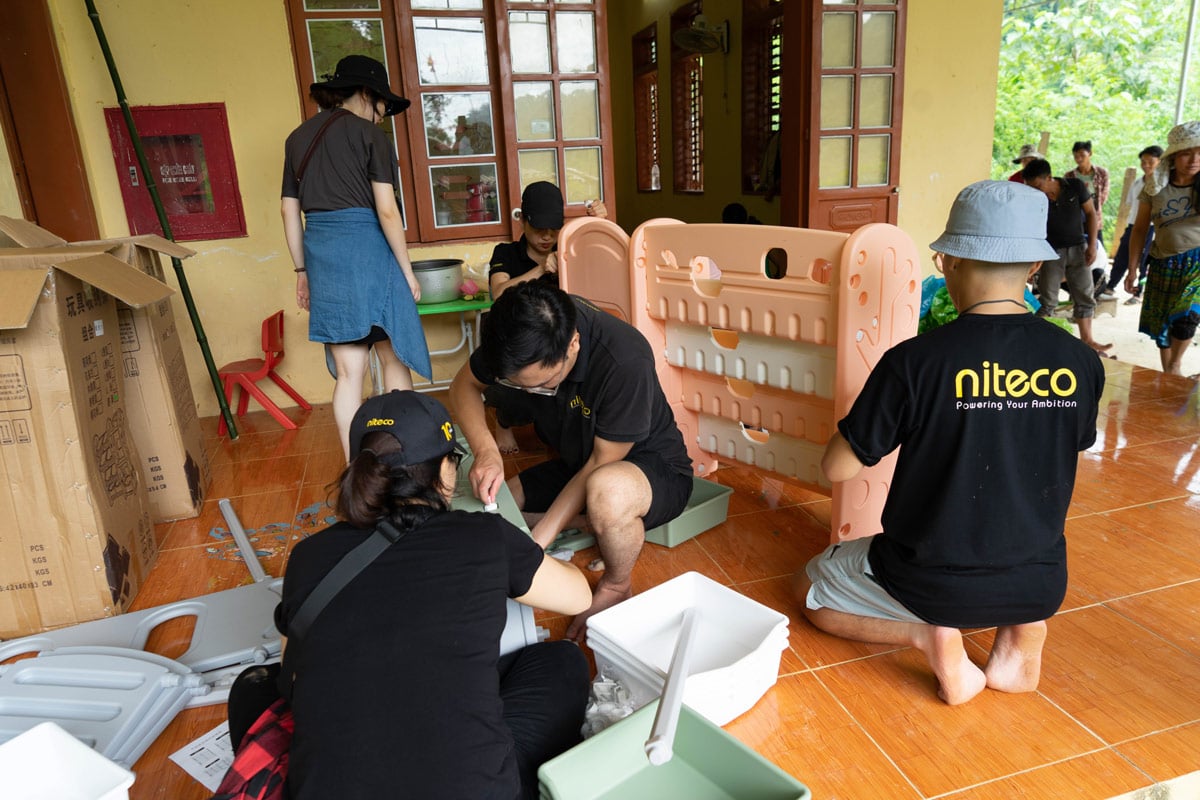 NICEF members were assembling new bookshelves for the kids
Having seen the kids smiled and their eyes sparkled with excitement, we know how important and meaningful this trip was. As it's often said, "a simple act of kindness can create endless ripples of happiness".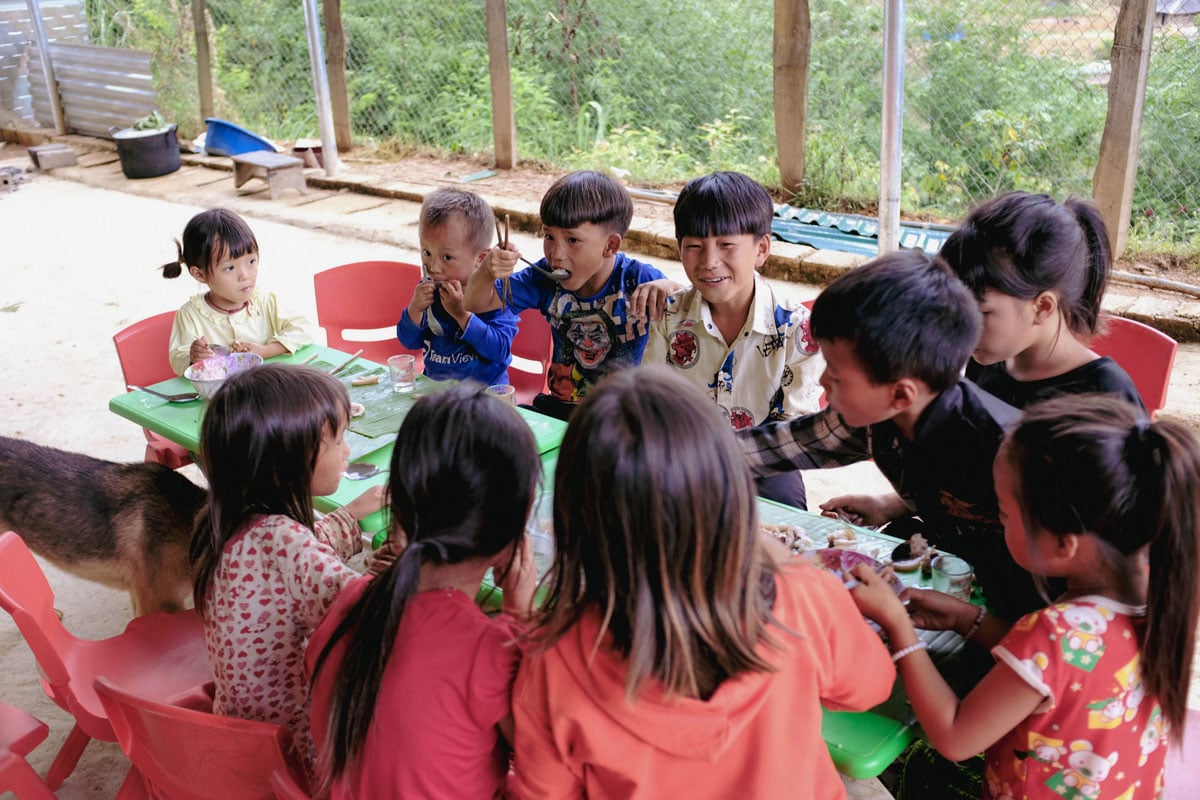 Happy faces of the kids at Pha Don school
Again, we would like to send a big thank you for all of your support! We couldn't have made it without you!
Please stay tuned and support other projects from NICEF!