Niteco is known as one of the global enterprises in the field of IT. We always strive to develop diverse technology products with the desire to become a reliable partner and always bring satisfaction to customers.
After 10 years of operation, what has brought Niteco's name to the market? Join us to discover the story of Niteco right away!
History of foundation and development
Founded in 2010 by Swedish veteran technology warrior - Pelle Niklasson, the name Niteco is an abbreviation of the phrase "Niklasson Technology Consultancy".
With the ambition named Niteco, Pelle decided to choose Vietnam - a country with great potential and abundant human resources in the IT field. Furthermore, Vietnam has many preferential policies on taxes and interest rates for foreign-invested enterprises.
Through years of development, Niteco deserves the title of a leading technology company. In addition to its headquarters in Vietnam (Hanoi and Ho Chi Minh City), Niteco owns offices in many other countries (Australia, Sweden…) with more than 300 experts in many fields, with 11 nationalities.
In 2021, Niteco owns "huge numbers" with 120 OptimizelyCertified Developers, 62 Optimizely Commerce Certified Developers, 25 Sitecore Certified Developers, 57 Microsoft Certified.
Niteco executes hundreds of projects for clients in more than 30 countries and sets records: 100% of customer websites complete each page load in less than 3 seconds, average delivery time for a website is 16 weeks with an accelerated working model, 100% of our clients see a significant increase in ROI for eCommerce projects,…
We are increasingly affirming the position of a global business with more than 500 large and small customers around the world choosing and using our services.
Niteco's fields of specialization and partnership
As an international software company with global headquarters, Niteco specializes in CMS, e-commerce and mobile technology. Here, we provide diverse technology solutions suitable for all projects, the strongest in the IT field. Additionally, we build custom and mobile solutions, create unique and powerful designs, and devise tailored marketing automation strategies.
Niteco is tasked with helping businesses build websites that meet multinational standards and have the ability to develop into e-commerce sites to help boost revenue. As a flexible bridge between technical expertise and business orientation, we believe in your ability to bring satisfaction to your customers.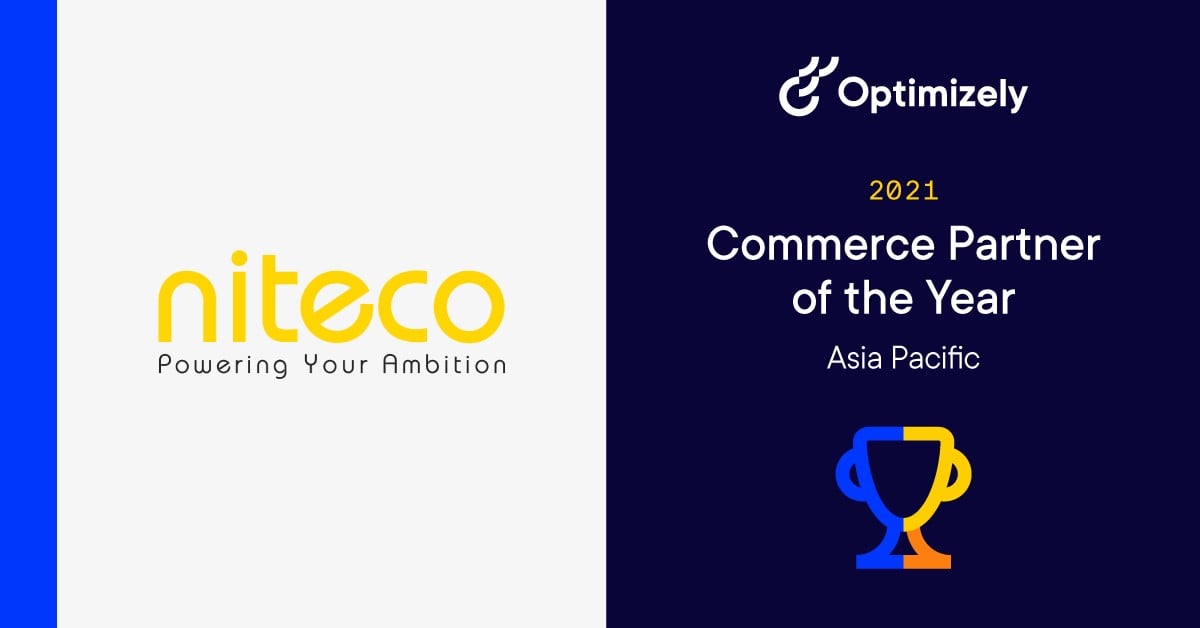 In 2021, at the number of 120, Niteco boasts the largest number of Optimizely/Episerver certified developers in the world. In addition, 62 other developers are Optimizely/Episerver Commerce certified. Episerver/Optimizely is a platform that helps small and medium businesses, as well as large enterprises, develop and diversify features for CMS and e-commerce. As a long-term and experienced partner of this platform, we always find a way to perfectly apply the advantages of Episerver/Optimizely to meet all requirements from our customers.
Besides the world's largest partner Episerver/Optimizely, we provide extensive platform and technology expertise to our clients. Electrolux, Digizuite, AEG, Maria Nila, LexMod, etc. are success stories that can be mentioned.
Variety of services
At Niteco, customers' business needs are at the heart of all activities. To do this, we help you decide on the most appropriate approach and the best technology to meet your particular goals.
1. Website Development
Niteco is confident to be the leading expert when it comes to website development. We build websites using every major web technology for both back-end and front-end applications. The "focus" we aim at in web development projects is based on the customer's business strategy. Our prestigious customers include Electrolux, Heineken, Panasonic, AEG, Grant Thornton, etc.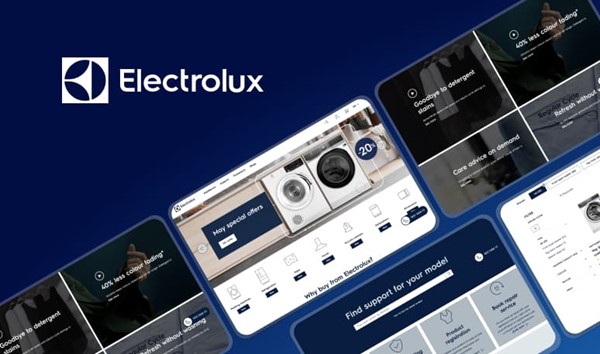 2. E-commerce Solutions
Niteco builds e-commerce websites that help you connect with customers and increase conversion rates. We pride ourselves on a team that has been certified by e-commerce platforms like Episerver Commerce and Magento. Moreover, our experts have extensive experience working with various PIM and DAM systems and other integrations. In 2020, Analyze and optimize conversion rate up to 26.7% "Add to Cart" rate.
3. Digital Marketing
We provide SEO and SEM, marketing automation, content administration/publishing, analytics and tracking as well as consulting. In 2020, SEO and SEM grow to 71% of organic traffic.
4. UX/UI Design
We research your target groups, user personalities, industry standards, and specific requirements to create a UI/UX design that works for you. Over than 100 websites and apps have been designed by Niteco.
"Niteco has supported us in making important strides in digital transformation. Niteco designs show great follow-through and a thorough understanding of what we aspire to achieve." (PETER HAGLUND, VP Business Development and IT, Transvoice)
5. Mobile Solutions
We develop mobile applications based on customer needs to serve specific business purposes and satisfy users. Our mobile and technology solutions include: IOS, Android, React Native.
6. 24/7 Proactive Response
Niteco offers a 24/7 suite of management services ready to respond to any contingencies no matter what time zone you are in!
7. Custom Solutions
We always strive to create solutions from scratch or customize existing solutions to meet your business needs in the most specific way.
8. Strategy & Consulting
Niteco looks at the big picture and leverages its expertise to accompany and support you on your digital transformation journey.
Vision and mission
Niteco is committed to creating a modern and professional working environment not only in Vietnam but also in 6 different countries. With a staff of 11 different nationalities, we value diversity in our workforce.
At Niteco, each individual plays an important role, encouraging creative thinking and collaboration. Working at Niteco means entering a friendly working environment, connecting and being inspired by your colleagues. Especially, thanks to the charity organization NICEF, Niteco employees can help the less fortunate by sponsoring surgeries, building schools, etc.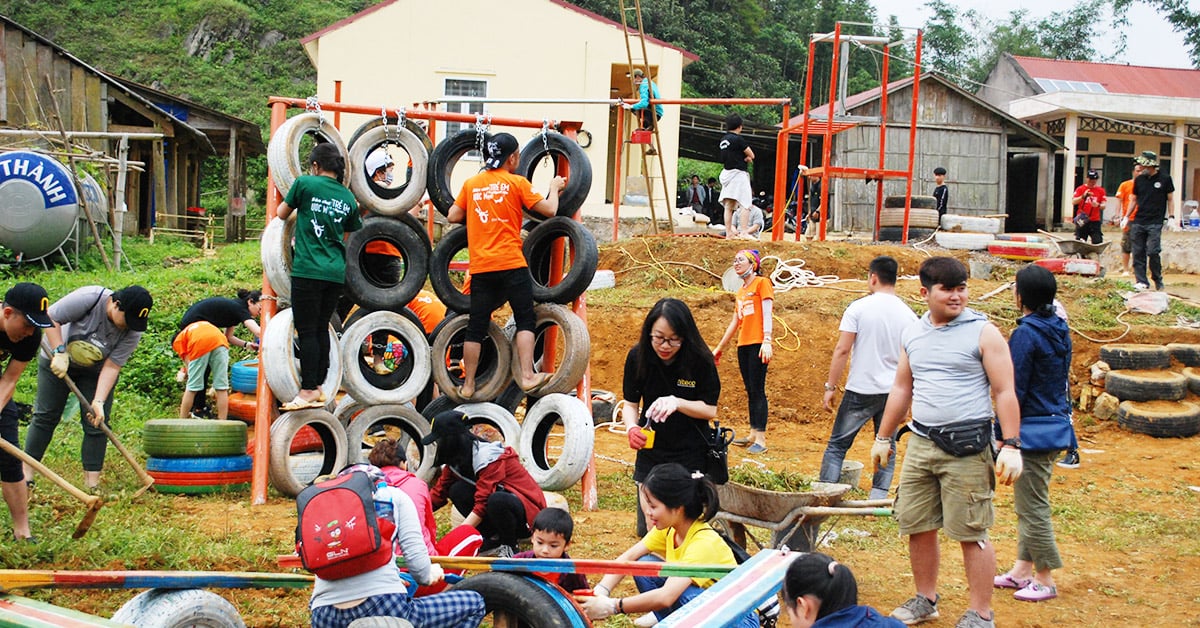 With a customer-centric culture, Niteco constantly creates products and services aimed at the highest customer satisfaction. Our goal is not just a service provider for customers. We aim to be a reliable partner!
If you are looking for a potential business and bring real value, join us and continue writing the story of Niteco together.