At Niteco, we always put the interests of our employees first. That's why we keep trying to upgrade the facilities to ensure the most comfortable environment possible for the Nitecans.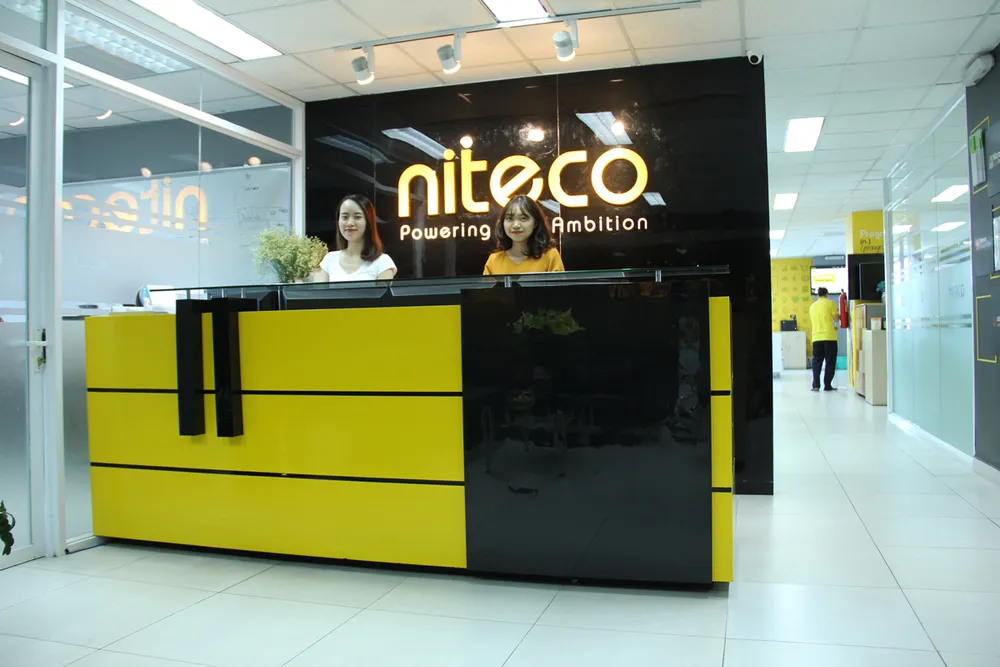 General working office
Contrary to the old-fashioned office structure that adhered to the hierarchy (senior management upstairs and subordinates downstairs), at Niteco, everyone has a spacious seating arrangement, distributed based on their project's needs. Thus, this helps to increase connectivity and work efficiency.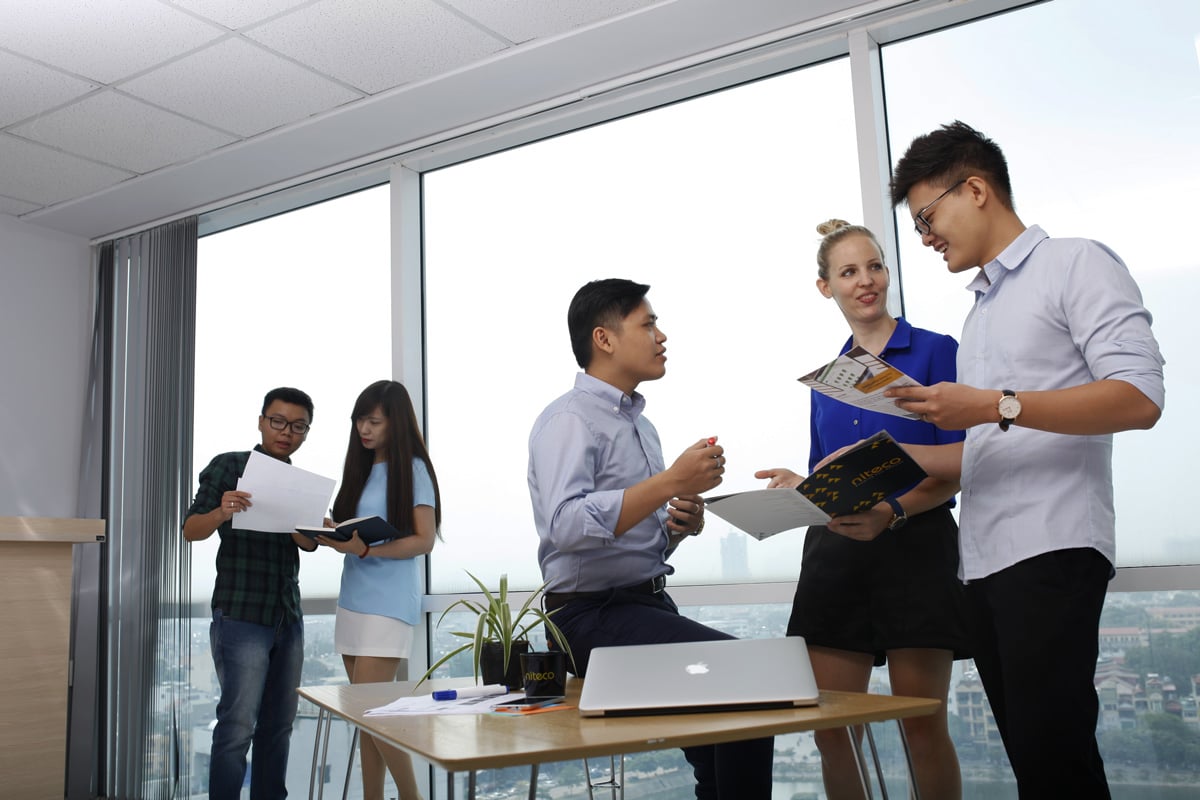 In addition, with the aim of providing employees with a creative and friendly working space, offices in Niteco are designed to optimize natural - environmental factors so as to create a "green office building" with a plenty of trees present in almost every corner of the office and right at the desk of each employee.
The murals with favorite inspirational quotes, embedded in typical Gold-Black theme, interspersed with giant glass doors that let in natural light, plus a super romantic lake view, will help Nitecans unwind from seeing too much the computer screen and lift their mood right away.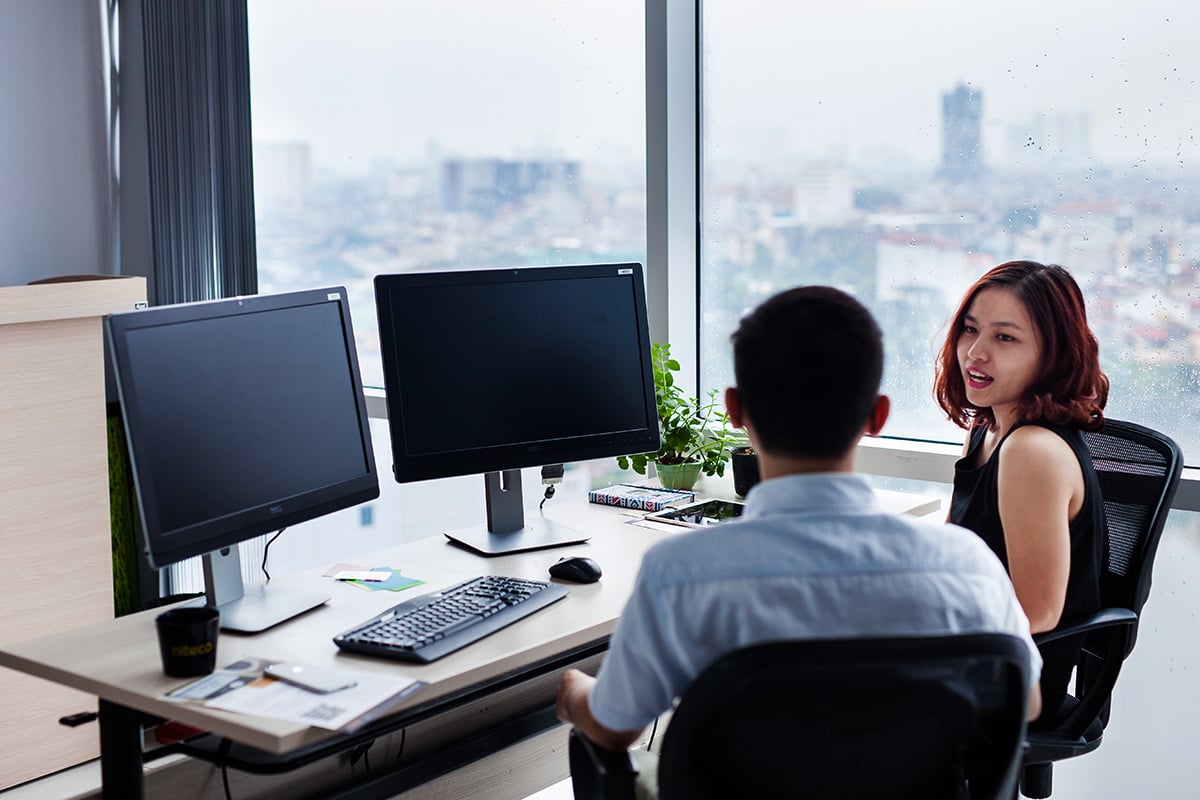 Work equipment provided
If you are wondering what work equipment will be provided by Niteco, the answer is two parallel 23.5-inch screen computers running the new version of Windows 10 Enterprise, MS Office 2019 Professional, Visual Studio and SQL Server, workstation with 16 GB Ram, 256 GB SSD. Besides, you also have a locker for personal belongings.
Complementary food and drinks- delicious and free
Who doesn't love food? Niteco is the right place for you to get the great combination of food and work. The food you get is always tasty, nutritious, but not cheap because it is completely free with all Nitecans.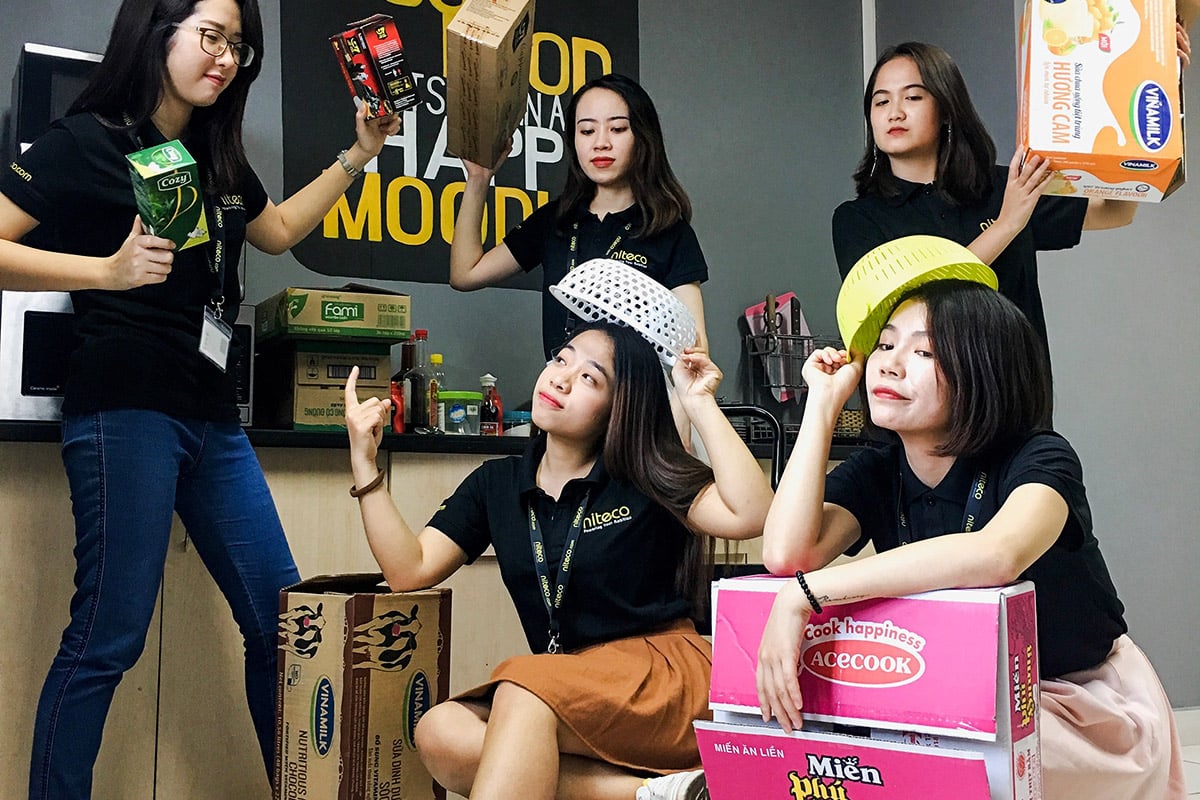 Coming to the pantry at Niteco, the Nitecans barely can resist the temptation of the foods that are filled up every day, namely eggs, sausages, and a dozen types of instant noodles. Kitchen appliances such as refrigerators, microwave ovens, toasters, or bowls, chopsticks, and condiments are always at your disposal. Besides, there are all kinds of beverage such as coffee, tea, milk, soft drinks, energy drinks, ... to help you fight against hunger or drowsiness anytime during the day.
One more thing special here is that you don't have to wash the dishes after eating by yourself, as this will be done by cleaning ladies instead. This definitely makes your culinary moments more complete.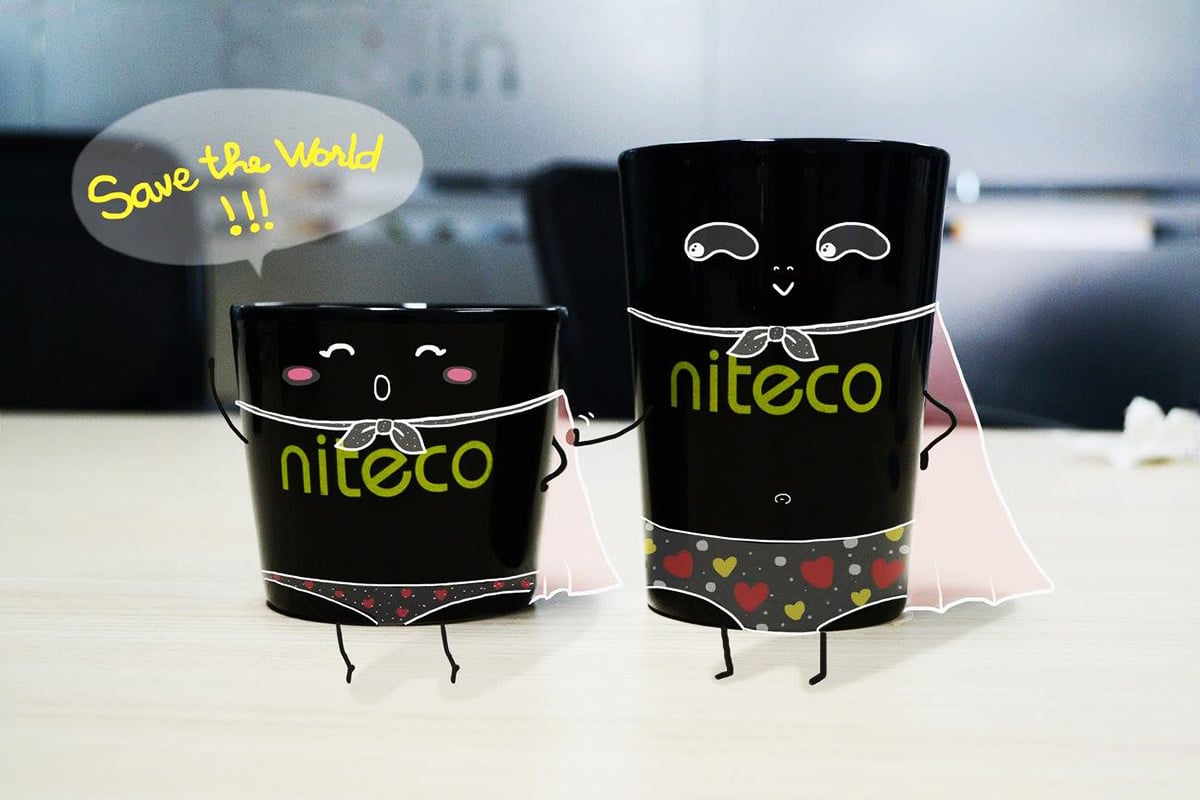 In addition, joining Niteco, each person will receive a large tote bag, a convenient lunch box bag, a Nitecan's signature hat and a lovely personalized cup.
Relaxation and entertainment corner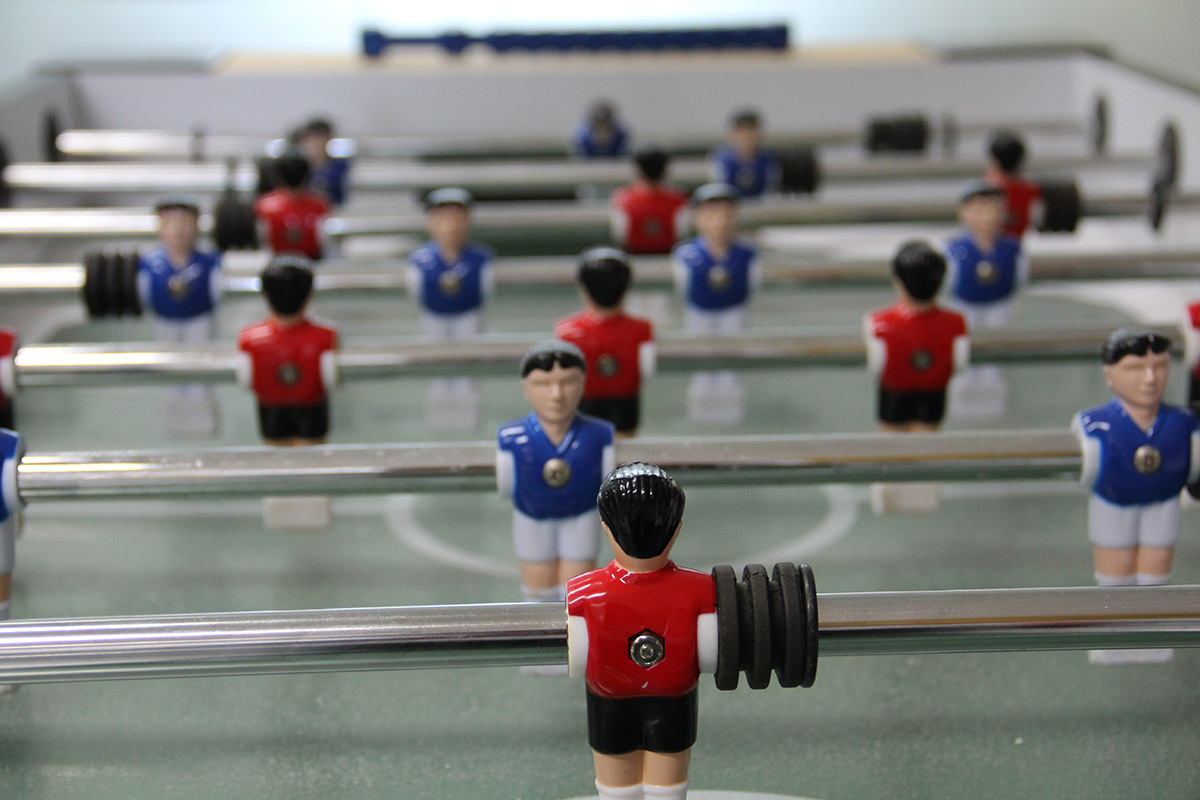 Work hard, eat well, then it's time to chill your best, isn't it? In addition to the clubs organized by the Nitecans themselves such as AOE, Coalition or tournaments organized by the Trade Union such as marathon, football, badminton, etc., at Niteco there are also other entertaining games on the spot. Located on the 5th and 12th floors, the table tennis and foosball tables are the paradise of those who want to entertain right at the company without going anywhere else. Not only relaxing, everyone is more bound together after each match.