SEO is hard. Or is it? Google makes hundreds of changes to their search algorithms per year, so staying on top of the game is important (as in, extremely important) for SEO specialists.
And while there is a treasure trove of information on the internet for you to learn about SEO, finding a good and credible source of information, and then finding time to digest that information is not so easy.
Thanks to the accessibility of podcasts, we are able to consume audio content while juggling different tasks. And if you've happened to stumble upon this blog post amid your busy schedule, buckle up because we are going to give you a list of great SEO podcasts to listen to (based on our research of course). Informative, witty and in no particular order, we guarantee these shows will make a great listen for SEO newbies and experts alike!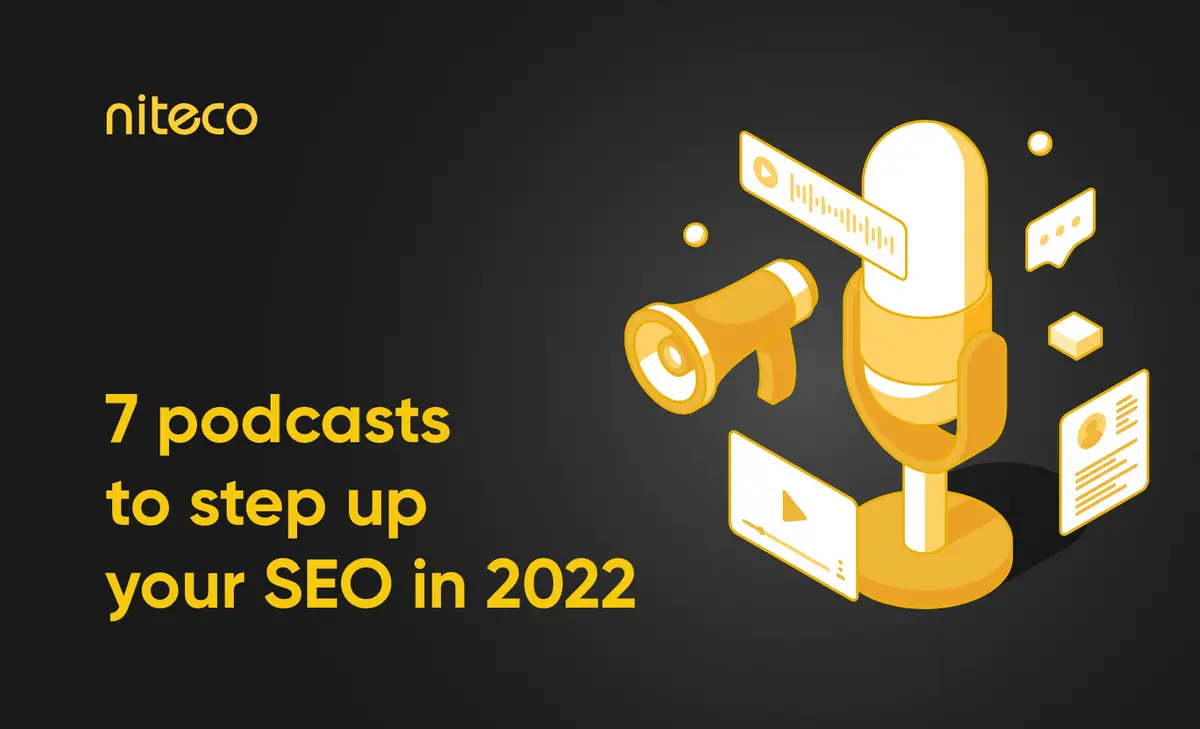 1. The Unknown Secret of Internet Marketing
Hosts: Chris Burres, Matt Bertram
Topics: SEO, SEM, Email Marketing, CRO, UX/UI Design, Google Algorithm updates, etc.
Frequency: Every two weeks
Listen on: iTunes, Spotify, SoundCloud
Both informative and entertaining, the show prides itself in being one of the longest-running and most authoritative podcasts in the digital marketing landscape.
Since it first aired in 2009, The Unknown Secret of Internet Marketing has amassed over 500 episodes and 3.6 million downloads in more than 100 countries. It is packed with a wealth of information about SEO and SEM that we think is quite actionable and compelling.
Whether you are looking for ways to revolutionize your brand or to boost your digital marketing game, this podcast is worth a listen. Chris and Matt make an entertaining duo, and their discussions are enjoyable to listen to, making technical SEO sound fun and entertaining.
We are also impressed with how the hosts come up with content for the show. In episode #524, they touched on the topic of keyword research in a different light, focusing on strategies with guest speaker Brand Smith. It's definitely worth a listen!
2. The Authority Hacker Podcast
Hosts: Mark Webster and Gael Breton
Topics: SEO, content creation, digital marketing
Frequency: Every two weeks
Listen on: iTunes, Spotify, SoundCloud
With about 300 episodes of high-quality actionable advice, this is undoubtedly a thought-provoking show. The Authority Hacker Podcast goes into great specific details about SEO and the world of digital marketing. If you are thinking about building and improving your online presence and getting the traffic you've always wanted, you might want to give it a try.
Mark and Gael are both amazing hosts. These two marketing enthusiasts manage to present themselves as both casual and informative. They also do an amazing job of keeping the content fresh and up to date. You can always find the latest trends in SEO and the best tactics that help grow your business (without breaking the bank of course).
One thing we like about this show is that you can access the show notes on their website. One of our favorite episodes is the 7 Figure Sites Content Creation Process with guest speaker Jon Dykstra.
3. SEO for the Rest of Us
Host: Brendan Hufford
Topics: SEO, tech SEO, content marketing
Frequency: infrequent
SEO for the Rest of Us is a great show for you to listen to in between breaks. The show features broader topics such as how SEO and content marketing are both important for your business or how to avoid SEO burnout in the workplace. Sometimes, you will catch Brendan sharing his experiences working in digital marketing as well.
SEO for the rest of us is not released on a fixed basis, which, for us, is a bummer because Brendan has done a great job in touching on and delving into the practice of SEO (that might come off as dry and meticulous sometimes) in a casual and entertaining way.
You can check out one of our favorite episodes about content marketing here.
4. Voices of Search
Hosts: Benjamin Shapiro
Topics: SEO and content marketing
Frequency: infrequent
With almost 700 episodes, this podcast is a great SEO resource for you. Having launched in 2018, the show has covered a variety of topics from content creation and news SEO to high level strategies such as SEO KPI funnels and SEO reporting metrics.
Interviews are to the point, conversations are often clear cut. Plus, each episode spans only 10 to 20 minutes. Given the low commitment required per episode, it's easier for you to listen attentively. If you're short on time to read SEO blog posts or take an online course, this show is for you.
There is a diversity of guests as well. Some notable names are Kevin Indig, SEO Director at Shopify, and Jenn Rourke, SEO Lead at ABC TV. Give it a listen!
5. Search Engine Journal Show
Hosts: Brent Csutoras, Danny Goodwin, and Loren Baker
Topics: all things SEO, PPC, social media content marketing and digital marketing
Frequency: every two weeks
An official podcast for The Search Engine Journal since 2014, this show was formerly known as Marketing Nerds and later renamed to The Search Engine Journal Show. With more than 260 episodes, the show mostly focuses on SEO strategies, tactics, data, and tools that help you step up your SEO game.
Featuring current developments and the latest best practices from industry experts, this podcast can get a bit technical at times. However, if you can follow their content, stay tuned, as hosts might organize contests or giveaways!
Keen to get into SEO content? You can check out this episode about content publishing with Brian Morrissey.
6. Expert on the Wire
Host: Dan Shure
Topics: SEO, digital marketing
Frequency: Monthly
Expert on the Wire is a delightful show, ideal for SEO specialists of all experience levels. With this podcast, you can pick the brains of some of the best in the biz, with guests like Google's John Mueller, Moz's Rand Fishkin, Shopify's Kevin Indig, and the one and only Jackie Chu.
Being a SEO consultant himself, Dan Shure covers a wide range of SEO and content marketing topics. Interestingly, before making his way into SEO, he produced TV shows and was a performing musician.
Sounds fun? This is one of our favorite episodes, covering crawl optimization with guest speaker Jori Ford.
7. Search Off the Record
Hosts: Google's Search Relations team – John Mueller, Martin Splitt, and Gary Illyes
Topics: SEO, website monetization, JavaScript and much more
Frequency: Weekly
Listen on: Google Search Central, iTunes, Spotify
Search Off the Record, or as we prefer to call it, SEO news straight from the source, is a place for you to get a glimpse into the inner workings of Google Search.
Since the hosts are Google Webmasters, the information discussed is informative and often surprising. They either touch on the technical areas of SEO, covering JavaScript, robots.txt and Core Web Vitals, or talk about what it's like to be working for this tech giant. In other episodes, they talk about launches, Google Search Console or the latest projects the Google team is working on.
So, if you want to buckle down and learn about the nitty gritty of Google SEO, this is the place. The best part for us is knowing that these hosts know the ins and outs of Google SEO and the thinking behind it. You can start by listening to this episode covering Search Console, JavaScript, and more!
Wrap up
The world of SEO is ever changing. Staying on top of the game is key for any digital marketing professional out there. While there is a great deal of resources for you to look into SEO, choosing an audio format to learn is a great place to start! Becoming a savvy SEO specialist is just around the corner.
Did we miss out on any of your favorite shows? Let us know on Twitter! If you want to find out more about our SEO and Digital Marketing Services, contact us today!