Did you know that Vietnam has the highest rate of cleft palate in the world, according to the World Health Organization?
Or that annual flooding still decimates many homes in Vietnam's Central Region?
Despite Vietnam's continued economic growth, the country still suffers from poverty, diseases, and natural disasters. Niteco, with offices in both Ho Chi Minh City and Hanoi, integrates charity and community giving in our corporate values.
"Making sure Niteco has a foundation of community giving and a charitable spirit has always been my goal with the company," stated Pelle Niklasson, Niteco's CEO.
Our employees embrace these values whole-heartedly and 2016 has been a really successful year.
In 2016, our employee-funded charity fundraised a total of USD$35,000 for the following projects:

1) Operation Smile Mission
A long-time partner of Operation Smile, in 2016, we continued to accompany them during their medical mission in Vietnam. Apart from our donation of USD$4,500, Nitecans also volunteered to support the patients and doctors.
Most of the patients come from rural areas with disadvantaged backgrounds. Here is one of the young patients whom we financially supported, Ta An Thuyen. Although he had to undergo several reconstruction surgeries, now he is back to bright eyes and wide smiles.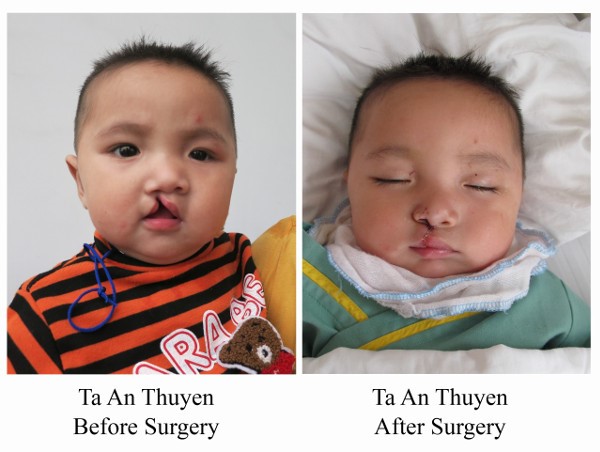 2) Flood Relief in Quang Binh
The most recent floods devastated thousands of homes in the Central region of Vietnam. To help the victims in the aftermath, 6 Nitecans travelled to Quang Binh to hand-deliver clothes, foods, and medicine, as well as donated USD$3,000 to them.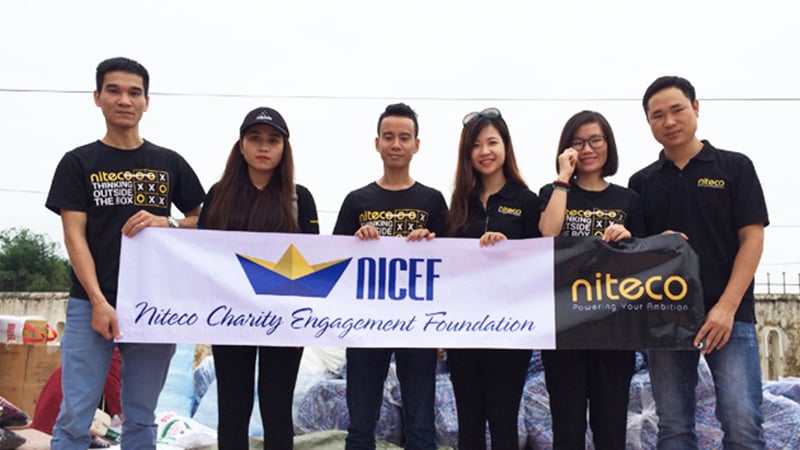 3) Beloved Moon, Cancer Fundraising Event
On the occasion of the Mid-Autumn festival, a traditional celebration in East Asia, we organized an event for young patients at K hospital. A national leading hospital specialized in cancer, K hospital provides treatment for approximately 100,000 patients each year. There are many little patients whose families live in rural areas and aren't able to meet their own basic needs.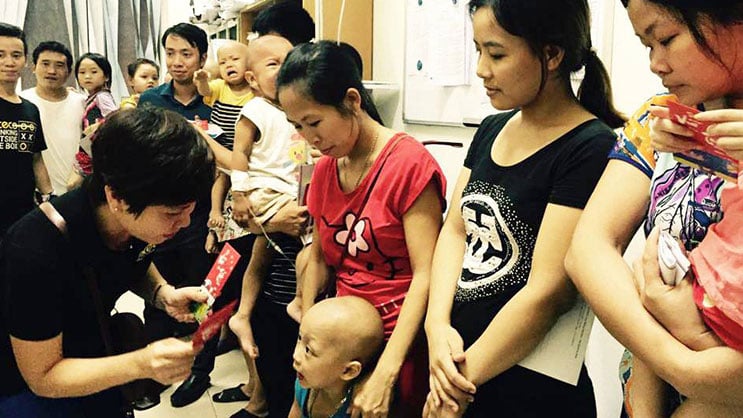 4) Providing free meals
In early March, we supplied free soup and porridge for patients in a local hospital in Ho Chi Minh City. This is one of our first activities in the local area since the opening of our branch office in this city.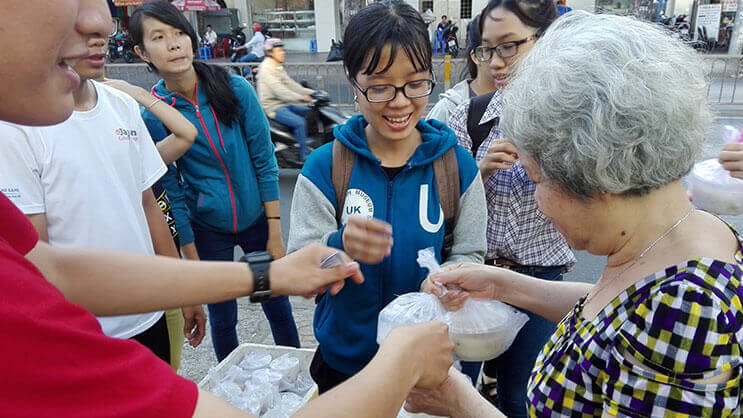 5) Donating used clothing
Many families are still struggling with the lack of electricity in some remote areas in Vietnam. Collecting gently-used clothing is our regular activity in the hope of bringing warmth to children living in such regions. We have hand-delivered all of the clothes to the children in need.
In 2017, we hope to do even more.
"It's great to see our passion for giving back has never dimmed. Both old and new Nitecans are still enthusiastic as ever to create positive changes in society," expressed Hoang Phan, the President of NICEF.
After the success of building a school in Mu Cang Chai in 2015, one of our biggest goals this year is to build another school for students in Bac Kan province.
Our other goals include Operation Smile Mission 2017, donating for patients with heart disease, supporting homeless people and children with cancer. We're committed to accomplish all this, and much more in 2017.