For the second year in a row, Niteco this week was named Optimizely Commerce Partner of the Year in the Asia Pacific region. With Niteco having delivered a series of excellent solutions based on Optimizely Commerce for a variety of clients throughout the year, Niteco's senior leadership welcomed the award as a recognition of the company's dedication to high-quality development and service-minded delivery.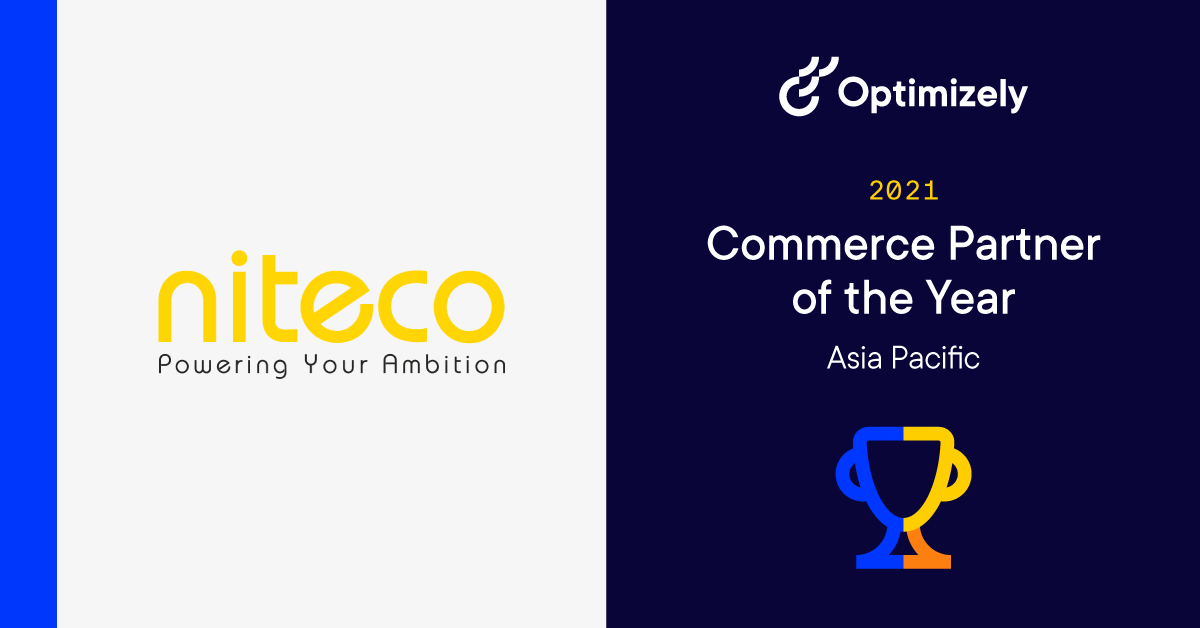 "We're extremely proud of receiving this award for the second year in a row," said Niteco CEO Pelle Niklasson. "It's all thanks to our great staff that made this possible with their dedicated and passionate work. It shows that going the extra mile for our clients is worth it."
"We are super excited to receive this recognition two years in a row," said Paul Tannock, Head of ANZ and Emerging Markets at Niteco. "This is amazing recognition of our proud Optimizely commerce partnerships with Electrolux, Adairs, New Zealand Waste Management and Wilson Group, amongst many others."
If you are interested in Optimizely Commerce and looking for a leading global Ecommerce partner, please reach out and to discuss how Niteco can deliver an award-winning solution for your business.