As a technology company that has been around for more than a decade, Niteco understands the rigors of the IT industry and always appreciates the values that Nitecan brings. Therefore, we always expect employees to enjoy the benefits, regimes, and worthy treatment in both material and spiritual terms.
For each policy, we always have clear, transparent rules and documents in the company library that every employee can access.
Fully-paid insurance, including AON insurance package
Regarding the welfare – insurance, we will protect the safety not only for yourself but also for your family. The first is that you will be insured by Niteco 'full salary'. Insurance includes social insurance, health insurance and unemployment insurance according to the provisions of the Labor Law. In addition, Niteco also offers AON health care insurance packages including health and accident insurance, with treatment costs of up to hundreds of millions of dong. In particular, you can register to buy AON insurance for your child at a very favorable fee or the company will buy AON insurance for the whole family depending on the seniority and position of the employee. In addition, with the AON insurance package, up to 283 public and private hospitals and clinics accept hospital fee guarantees across the country, such as National General Hospital Vinmec Hospital (Hai Ba Trung District, Hanoi), Hong Ngoc General Hospital (Ba Dinh, Hanoi), Clinic of University Hospital of Medicine and Pharmacy I (District 10, Ho Chi Minh City), just to name a few. Regarding inpatient treatment, the budget is up to 112 million VND/person/year, for outpatient treatment, it's 15 million VND/ person/year.
Probation salary, OT, salary review
Working at Niteco, you will get 100% probation salary, salary review twice a year, or maybe more if you perform excellently. I. In addition, you will also receive a 13th month salary as a reward for a productive year of you as well as of the company. Another problem that many of you may wonder about when working in the IT field is 'OT'-overtime. We greatly appreciate such enthusiastic support and will pay OT salaries by the law. But don't worry or get bored with OT because the frequency of overtime at Niteco is very small.
Furthermore, for married women, the maternity regime at Niteco will ensure you take maternity leave and still receive your full salary during that time. And if you have small children, you will receive a monthly allowance as a reminder that Niteco will always be by your side and take care of your family.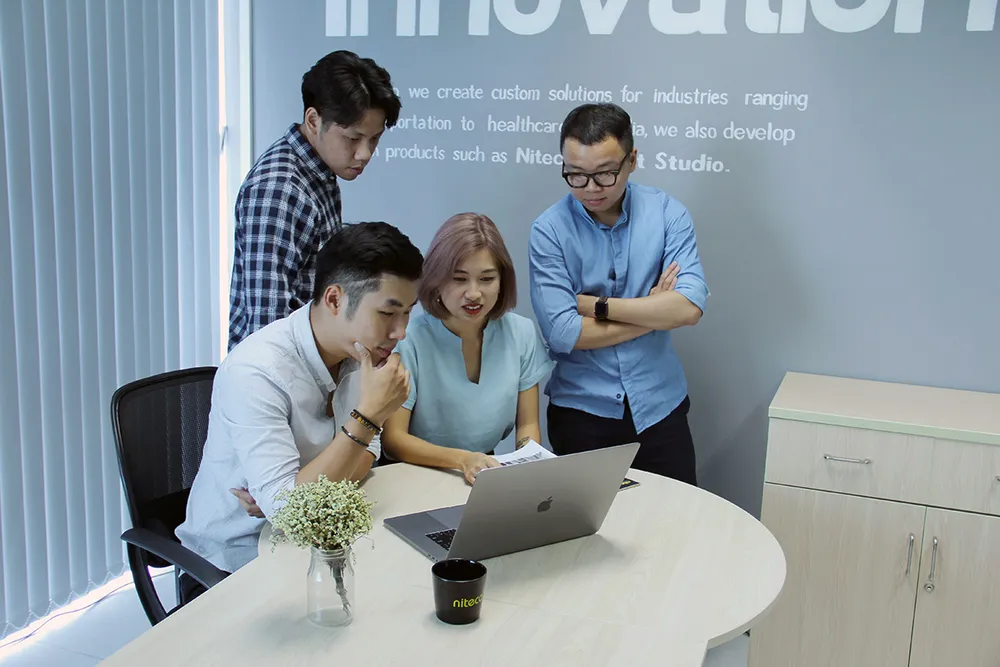 Holidays and personal occasions bonuses
It is impossible not to mention the bonuses at Niteco because they are not only regular but also extremely attractive. Certainly, bonuses will always be available on the major holidays in Vietnam such as New Year, Lunar New Year, International Labor Day, National Day, etc. Besides that, on personal occasions such as birthdays, marriages, the company also has its gifts and visitation in the funeral. In particular, we also have a bonus scheme for long-term employees. When you reach the milestone of 3 years, 5 years, and more, you will have special rewards as a tribute for the strong attachment during the past journey.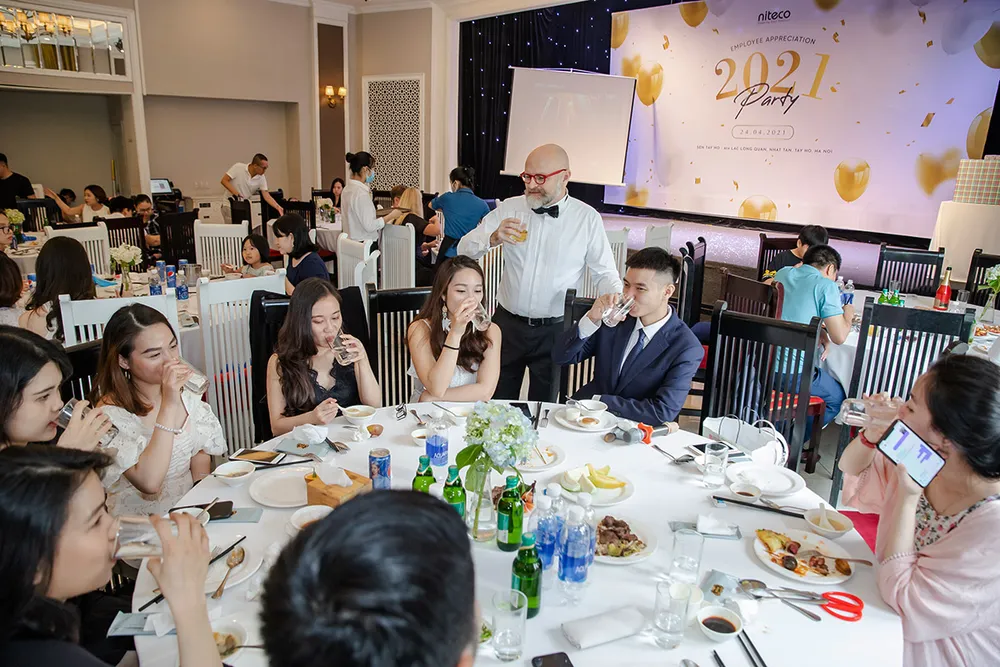 Working hours, annual leaves, and teambuilding activities
Lastly, it's time for you to rest and relax after sitting at the computer all day, straining your eyes and brain to 'coding'. One thing that will help you not to be constrained is time flexibility. At Niteco, we uphold the spirit of freedom and self-discipline with the expectation that you will have the most comfortable spirit to achieve the highest working performance. Regarding leaves, along with public holidays, you will have 12 days of fully paid leave in a year and this number will increase if you work for a long term (every 5 years will add a day of leave). Niteco also organizes vacations, extracurricular activities, sports (soccer, table tennis, endurance running,...) for employees to exercise healthily and engage people in the company.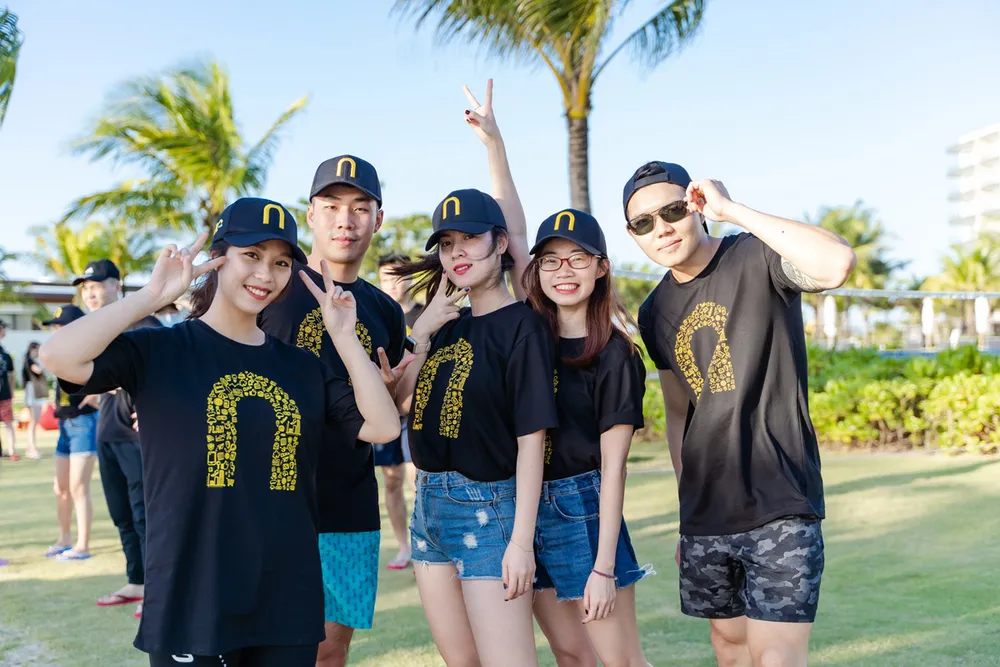 With all the policies, regimes and remunerations above, Niteco is confident to make you feel secure about our company. Niteco believes that, whether you are young people who want to discover and conquer their dreams or parents who already have a family, Niteco is always an attractive destination for everyone.