Harnessing user data for Electrolux with Google Analytics and Google Tag Manager
Niteco implemented a complete overhaul of Electrolux' user behavior tracking activity across more than 20 sites, with more lined up for the future.
Visit Website
Project info
August 2019
Digital Marketing , Optimizely , Episerver
The Challenge
One of Niteco's most prominent customers, Electrolux requested additional services from Niteco after already having utilized our know-how for overhauls and consistent improvements of many of its sites. Based on good personal relationships and a mutual understanding on the steps to take to improve the quality of Electrolux's sites in several parts of the world, the cooperation continues to deepen.
With much of the user tracking system of Electrolux's sites having become obsolete and not delivering workable data on user behavior, the company wanted a complete overhaul of its tracking. The goal was to deliver data that would inform decisions on and provide insights into business objectives and their feasibility. This was also needed for some newly launched websites of the sub-brands Zanussi and AEG.
The Solution
Niteco's analytics experts set up Google Analytics (GA) and Google Tag Manager (GTM) properties. To make sure that Electrolux would reap the highest benefit, our team suggested best practices and went the extra mile to restructure the data layers and reset the goals in order to make the tracking consistent across 11 new sites in APAC and MEA. We also set up event tracking and created analytics reports for their current live sites, such as Electrolux Malaysia, Electrolux Thailand, Electrolux Vietnam, etc.
Moreover, we provided consultation on analytics best practices for event tracking, data layer pushing, and executing A/B testing campaigns in order to maximize conversions. Niteco's experts also analyzed the collected data to create insights in order to proactively suggest ideas for website improvements ideas as well as to identify certain content areas (like calls-to-action) that might need improvement.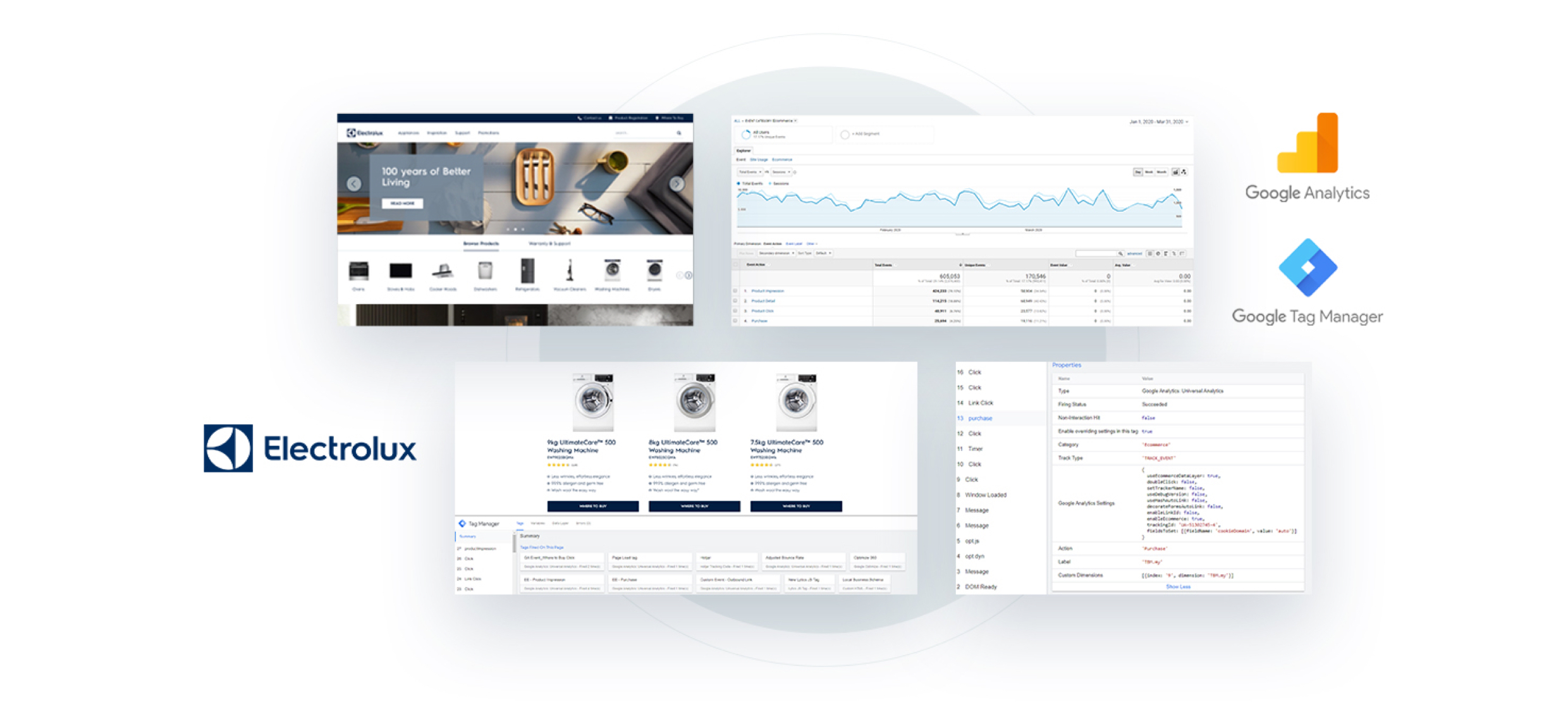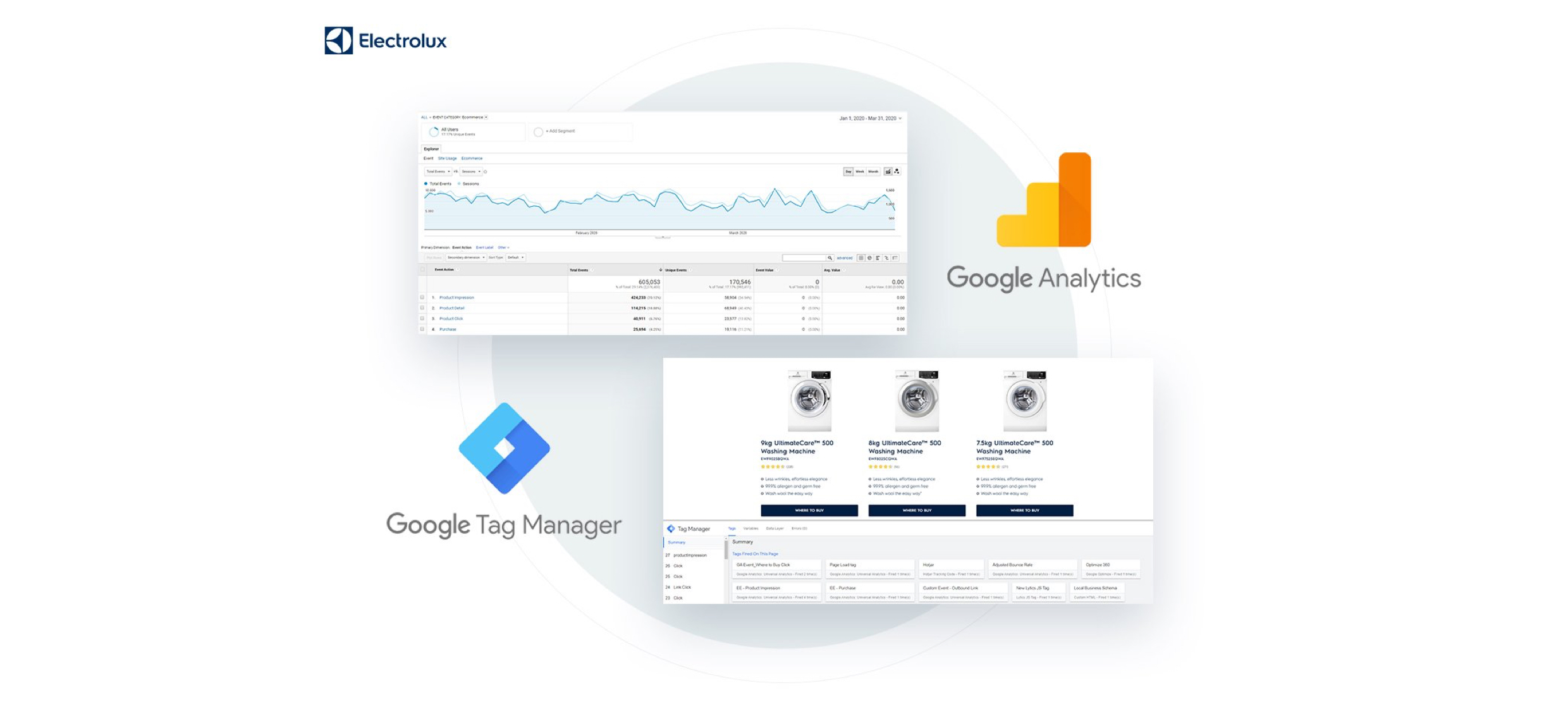 The Result
The new websites are tracked following best practices, the Google Analytics dashboard is organized in a logical way and the data provides better support for decision-making. This makes it easy for decision makers to compare all the sites' performance and analyze user journeys. It also makes creating analytics dashboard easier, since they can be reapplied to other markets once created.
Our work on improving the tracking system of the websites was very much appreciated. As a result, the project was expanded. In addition to implementing the tracking on newly launched sites, Niteco is now also in charge of restructuring the tracking of 20 existing sites in the APAC, MEA & South Africa markets.