Escalating Privata Affarer's Conversion Rates through UI Design
Scandinavian economic publication Privata Affärer desperately needed to upgrade the non-responsive design of its website in order to reach its readers on their movile devices.
Visit Website
Project info
March 2018
Episerver , UX/UI Design , Web Development , Optimizely
The Challenge
Published by Bonnier Group, Privata Affärer is the largest personal-finance magazine in the Nordic region for investors, financiers, and business-minded people. Privata Affärer recognized an urgent need to rebuild its site to be mobile-friendly so readers could have immediate, real-time access to what's happening in the markets.
With a tight project deadline of 2 months, Niteco had to renovate their unresponsive UI into a grid layer to display a multitude of complex graphs.
The Solution
Niteco's experts worked closely with the product owner of Privata Affärer throughout the project, giving them keen insights and suggestions for improvement. Our designers applied UI/UX Design Best Practices to the new design, making sure that it will be displayed optimally on any mobile device.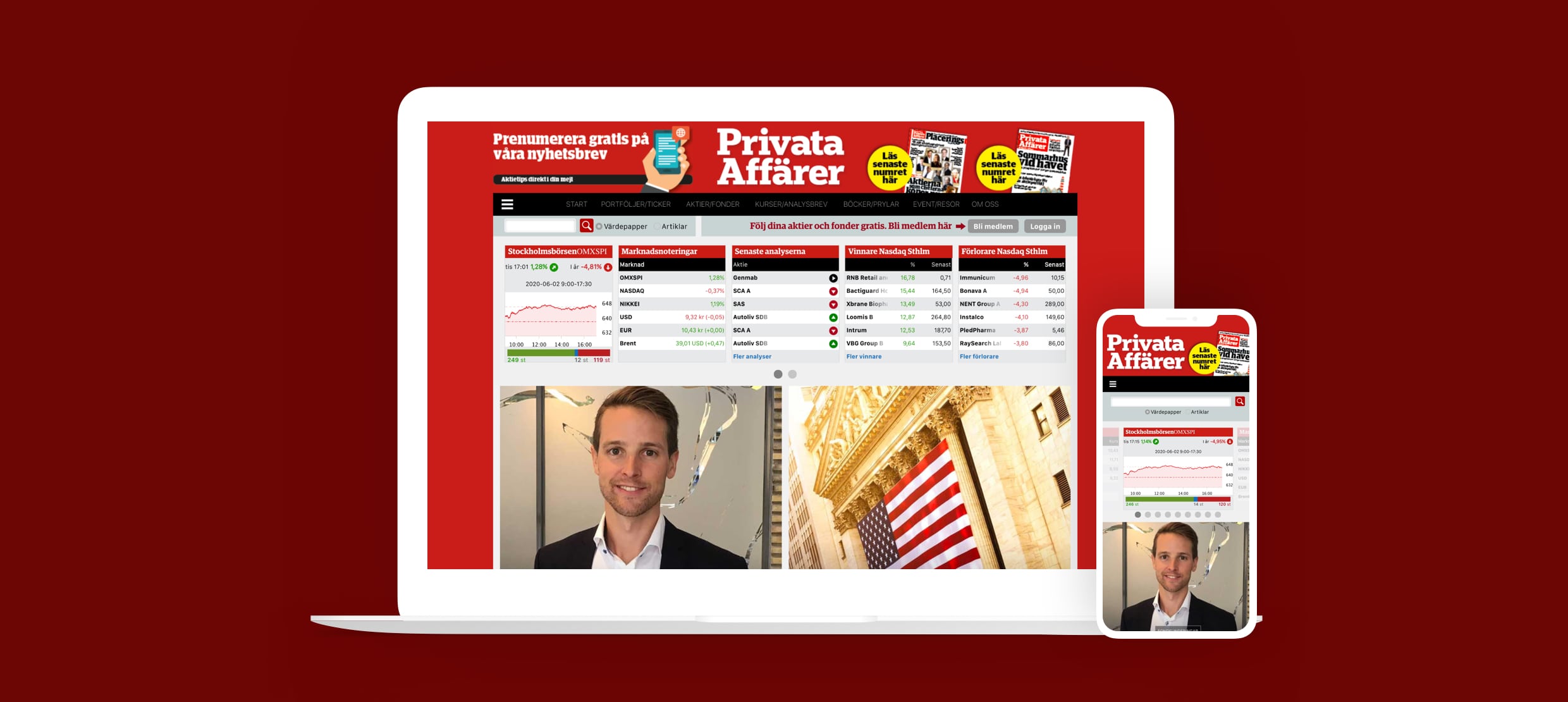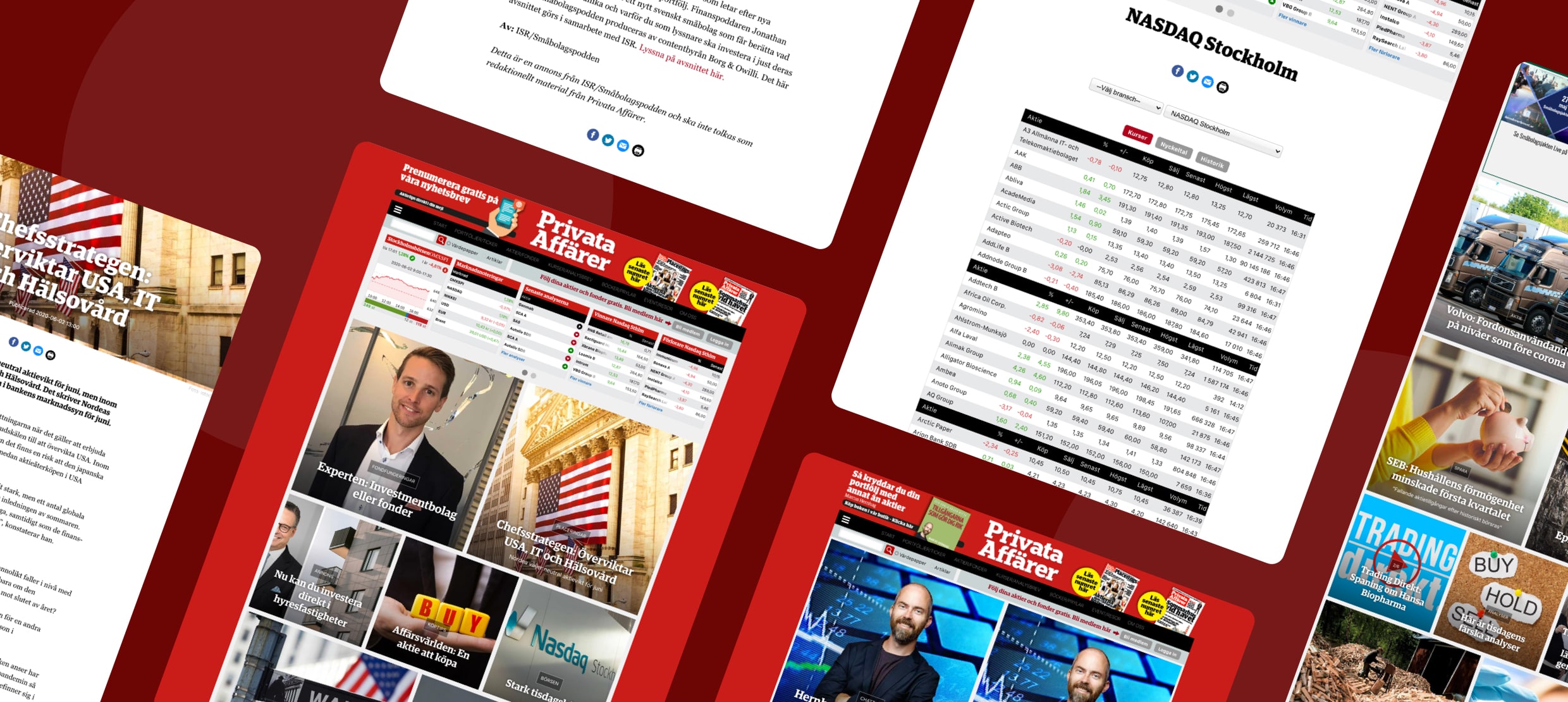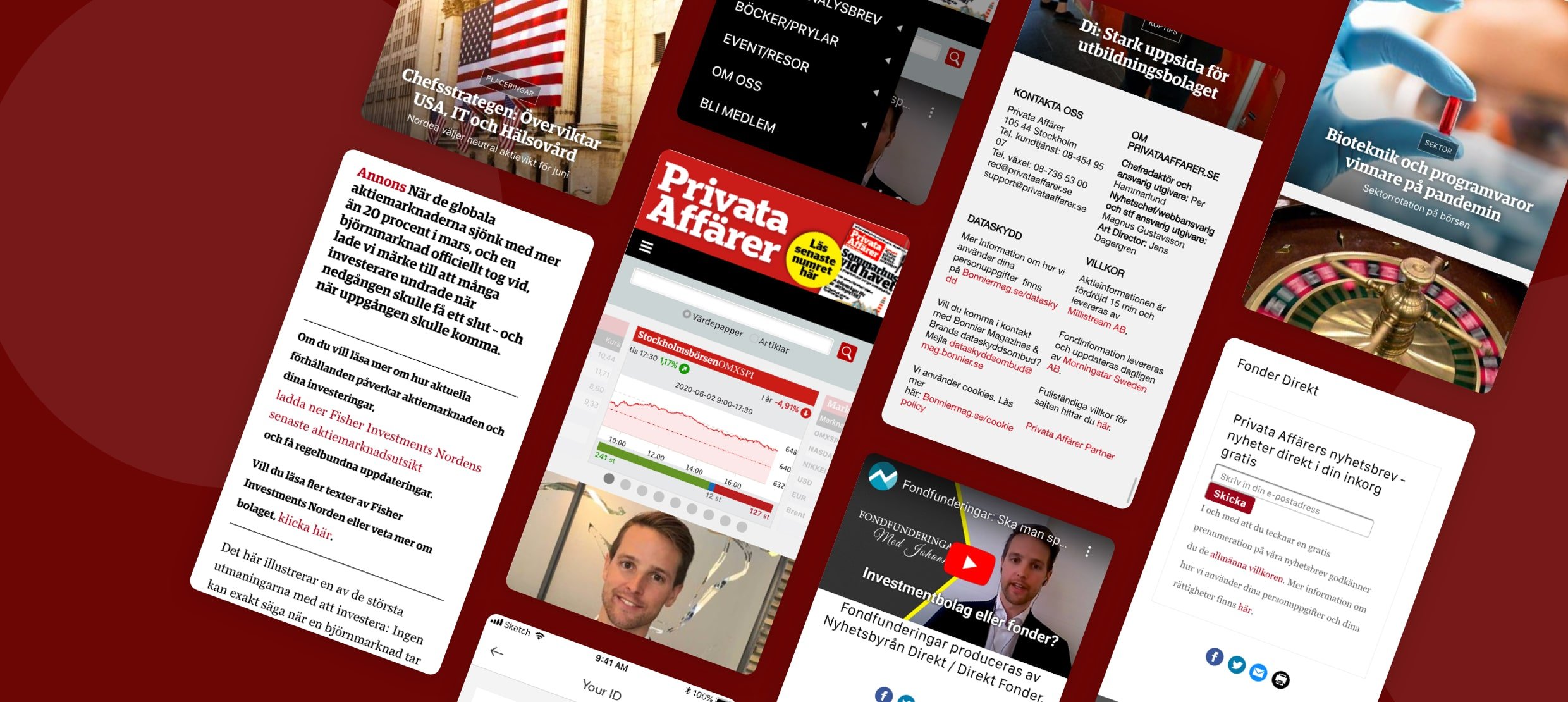 The Result
The new UI is adaptive to a wide range of devices, from desktop to mobile and tablets. Much of the content of Privata Affärer consists of large tables. To see them on mobile, readers can easily swipe across the table with their fingers. If they only need to see a few columns, they can also select their favorites.
The website also integrates with the customized function Financial Hub, which displays real-time and accurate market data. The enhanced digital experience promises to help Privata Affärer broaden their subscriber base.