In the joyful atmosphere of Vietnam's traditional Mid-Autumn festival, children will always receive special treats. While the festival and its roots are little known outside of Asia, Vietnamese children look forward to it for weeks. However, not every child knows about the special feeling and the sweet little gifts of this exciting day. For children in schools in mountainous and rural areas such as Pha Don, in Long Sap commune, Son La province, the Mid-Autumn Festival is just another normal school day.
To remedy this situation, members of Niteco's charity organization NICEF actively donated a small amount of money to give away to the kids and buy gifts. The teachers in the school also bought snacks and sweets to celebrate the Mid-Autumn festival. The children were bewildered at first, but also thrilled. They were allowed to eat plenty of snacks and take home as much as they wanted.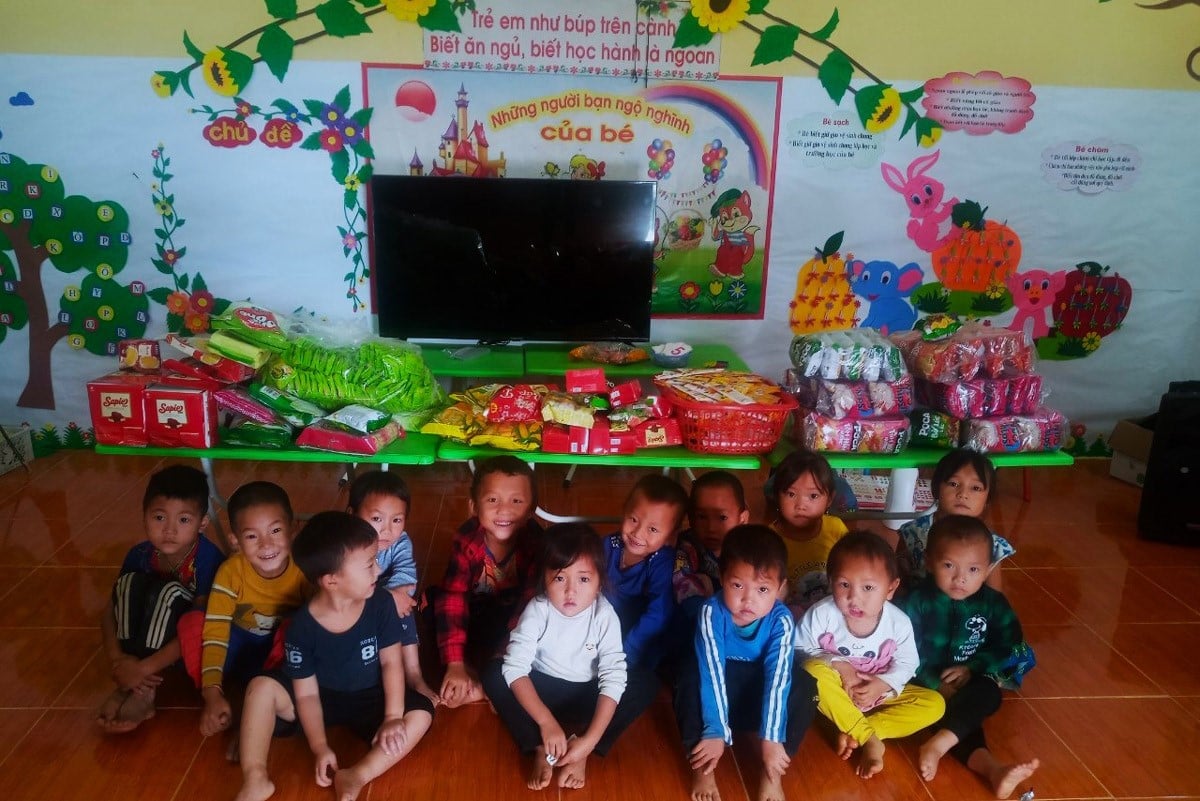 This picture sent by the teachers shows the children with their Mid-Autumn gifts.
With the mission of improving the lives of disadvantaged people in Vietnam, we at NICEF have been making constant efforts to be able to reach more and more people. After the Covid pandemic halted our activities for most of two years, NICEF is excited to have restarted its journey in 2022.