Over the course of the last few years and with the acquisition of Optimizely, the organization now known as Optimizely itself has made strides in unifying the offerings of the different products in the Optimizely platform as well as packaging the different offerings under sales packages that align to what customers want. At Opticon 2022, the focus was very much on the new platform, the new offerings around Experimentation and Personalization and the sense that customers can be unbound from their limits when using the platform.
Opticon 2022 in San Diego was a great way of getting back together with partners, customers and Optimizely face to face, and was broken down into two parts.
Monday – A partner day focused on connecting partners with the roadmap and new Optimizely strategy.
Tuesday-Wednesday – Customer days focused on the core keynotes, roadmap and focused sessions on the products and strategy.
Also, as a bonus, as an MVP I had an extra day on Thursday for the MVP Summit with some exclusive AMA sessions, looks at some exciting features as well as presentations from other MVPs.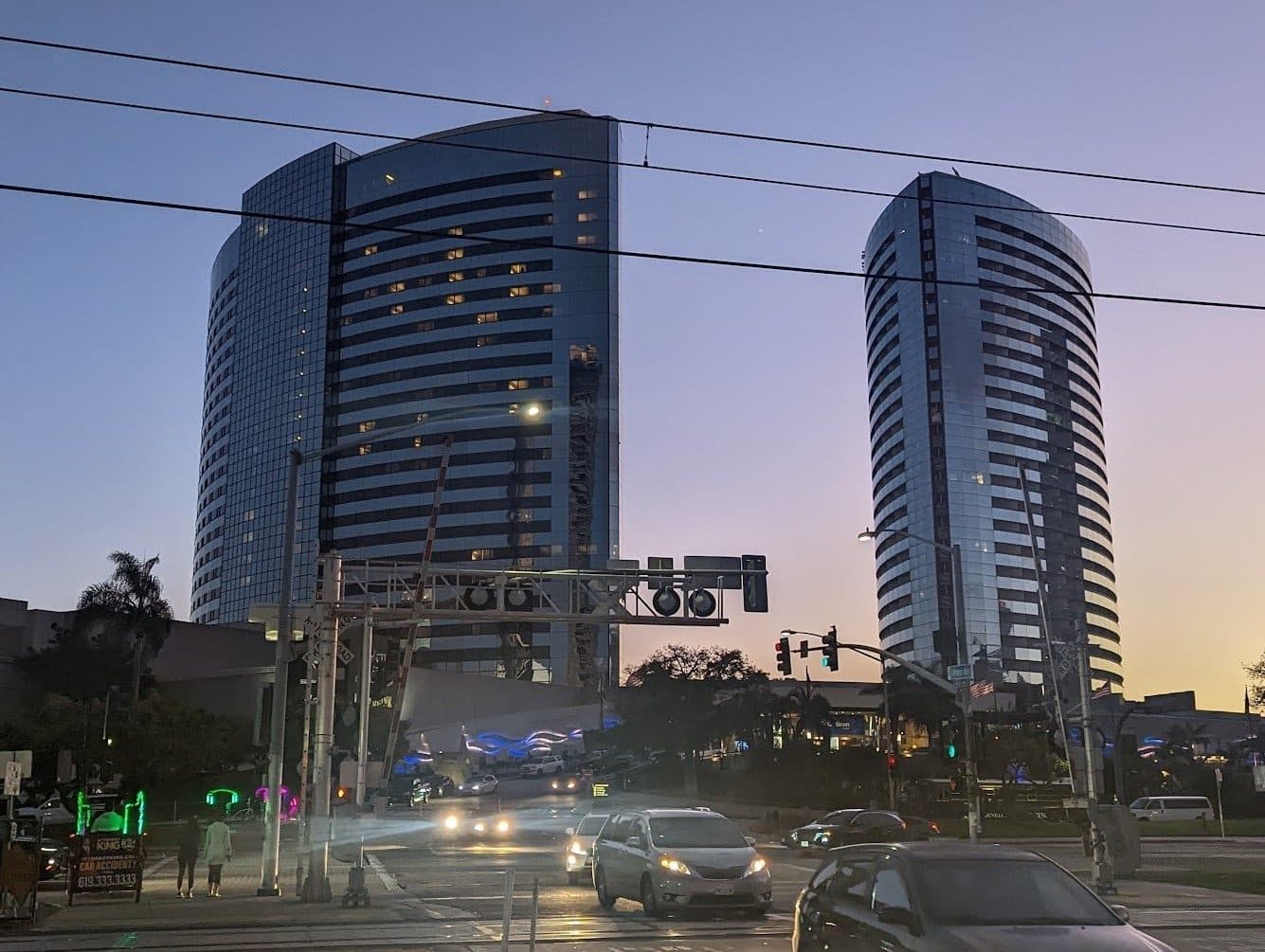 In this blog post, I'll be breaking down key takeaways in terms of strategy, product and the technical side of things as well as an outlook on where the future is heading that were covered at Opticon 2022.
Products & Strategy
At Opticon 2022, there was a keen focus on the new Optimizely, focusing on 3 core areas which also included a number of product name changes to align them closer to what they actually do.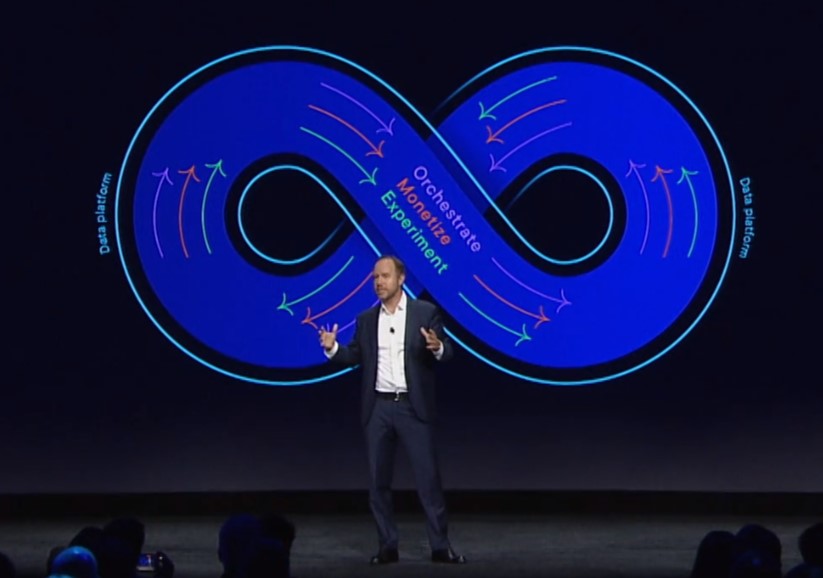 Orchestrate
The ability to ideate and create content across an organization and have it flow into the content management platform where it can be augmented with web specific information where needed.
Optimizely Content Marketing – This is the new name for the recently acquired Welcome software, a tool that allows for the ideation and creation of content and ideas across all of your organization's channels. In an upcoming update, once web channel content has been created, it will allow publishing directly into the Content Management platform.
Optimizely Content Management – The new name for the content cloud, our place for managing web content, collaboration and publishing it to end users.
Monetize
Generating revenue through best-in-class B2C and B2B commerce products that allows teams to create rich goal-driven and personalized commerce experiences.
Optimizely B2C Commerce – A feature-rich platform for creating commerce experiences that target direct customer sales. With features such as catalog management, payment, tax, customer and order management, multi market and personalization.
Optimizely B2B Commerce – A self-contained commerce platform for specific use cases of B2B sales including catalog management, PIM, mobile app, integrations and strong search.
Experiment
Experimenting and learning what delivers the best experiences to the end customer and drives sales by testing out a hypothesis. Recently migrated to the Google Cloud platform for closer integration with GA4, allowing it to be sold in the Google Marketplace as an offering.
Optimizely Web Experimentation – Allows for A/B, Multivariate, Personalization and multi-armed bandit experiments delivered via JavaScript, allowing test creators to use the platform UI to easily build experiments.
Optimizely Feature Experimentation – What was Full Stack has been rebuilt and is now geared around everything being a feature flag. Experiments are built into the solution by developers and configured through the platform. Using the API, this empowers experimentation on any platform such as web, TVs, consoles, kiosk, or mobile.
Key Product Themes
Justic Anovick talked through the key roadmap themes for the platform, which was very much about taking all the products and unifying them. Therefore, to me, the big standout was harmony and this process of harmonizing the product suite.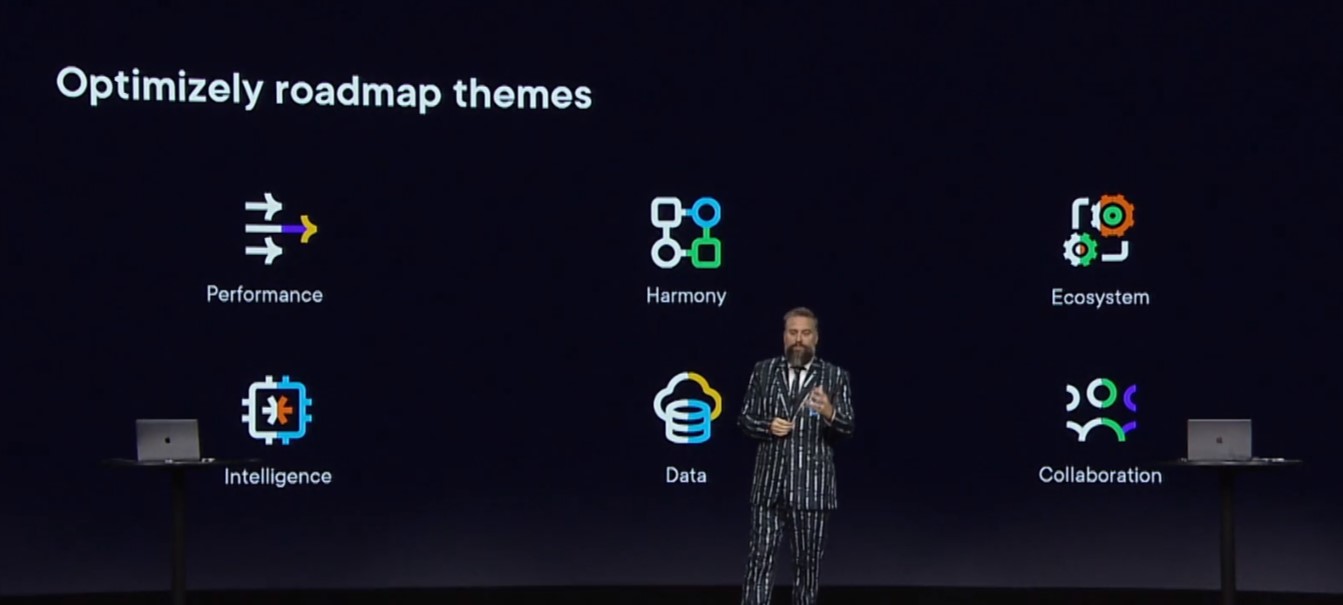 Key takeaways from this session included:
Unifying the look and feel of the products in a central management interface with Single Sign On across all the products.
Utilizing data and intelligence from ODP and Experimentation across the product stack to provide a unified way to make decisions. Examples of this include using ODP in both content management and as customer segments in experimentation.
Collaboration allowing us to use the new features of Content Marketing and the centralized data to empower teams to create, manage and reuse content across channels.
Technical & Development
Although Opticon 2022 was very focused on the customer experience, there were some great takeaways from the technical side throughout the different sessions. Here are my key takeaways.
Liquid Templating
Released in October, Liquid templating is based on the popular Fluid templating format and was created by Dean Barker and Mark Everard as an open source project: https://github.com/episerver/liquid-templating-cms . Fluid is one of the most popular templating frameworks, and the benefit of Liquid is that it is not only simpler for front-end developers, but templates can come from anywhere, allowing a great decoupling of front-end and back-end logic, which is more and more useful in a headless composable world. It's very likely that demo sites will start shipping with this as the standard way of developing – therefore, now is the time to get on board.
Commerce Roadmap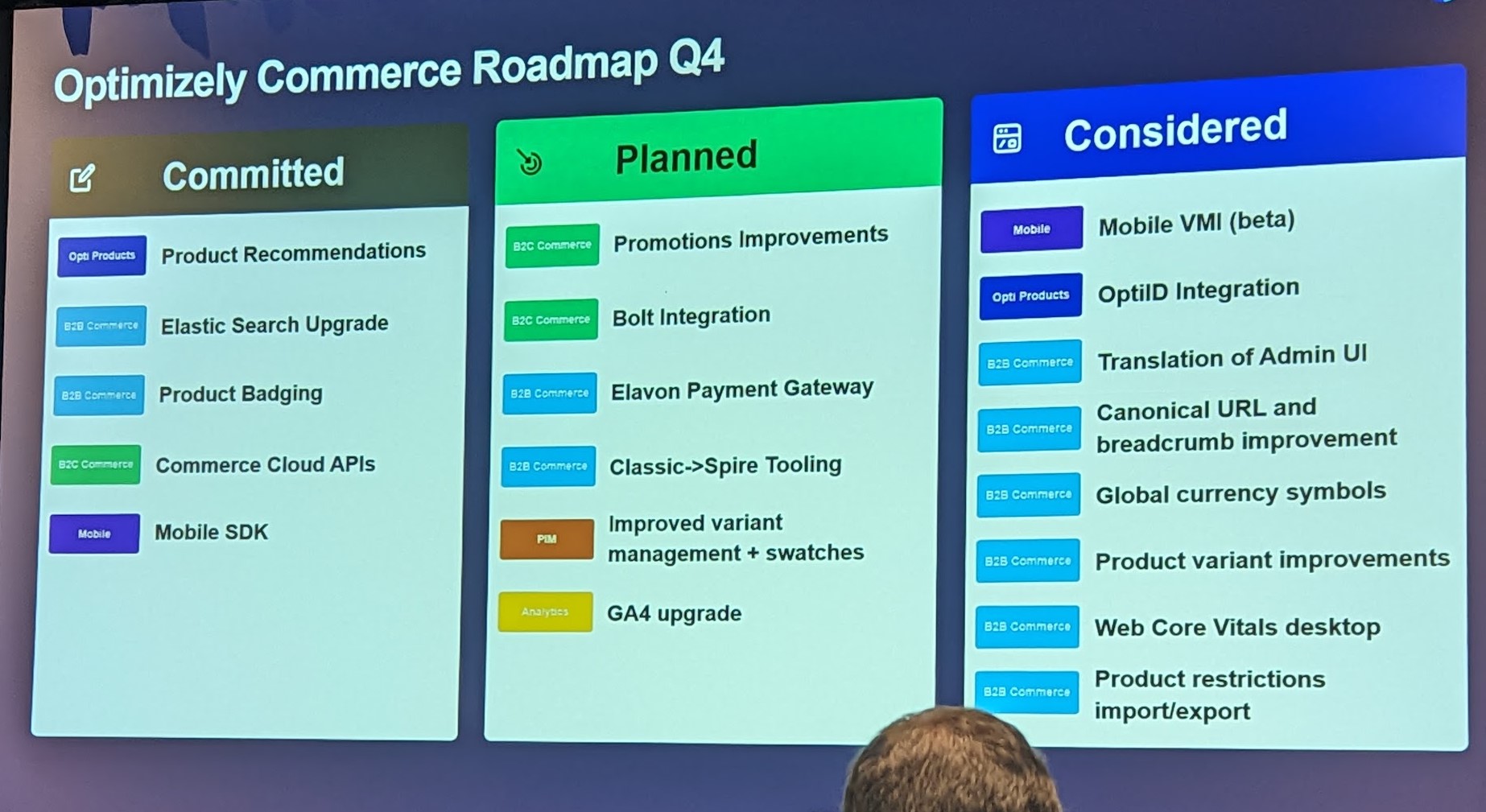 The Commerce roadmap crosses both B2C and B2B, but had a number of interesting features:
Product Recommendations – B2B is getting integrations with the already popular product recs features commonly used in B2C.
Commerce Cloud APIs – A stronger, richer set of APIs for working with Commerce items akin to that of the Content Delivery API.
Bolt Integration – A quick checkout feature like single sign on, but with knowledge of your checkout information (payment, addresses and such). Popular in the USA.
OptiID Integration – Hopefully, this is a single sign of sorts for the platform.
Content Graph
A brand-new Elastic Search platform that, from an architectural design standpoint, is a lot more decoupled from the Elastic Search instances, meaning better stability and performance. Currently in Beta with a limited feature set, this is built on the hugely popular Graph QL specification and has been built for power and flexibility.
Over the coming years, we will see more features in this product and I would expect it being used as a full replacement for Search & Navigation, with features to match or better.
Real-Time Segmentation
A long-awaited feature for the Optimizely Data Platform (ODP) is real-time segmentation, which allows customer segments to be executed in near real time on the platform. This has a number of integrations with the other platforms, such as:
Visitor Groups – Allowing Content Marketing and B2C Commerce personalization with knowledge of the ODP customer data. A very powerful way of targeting customers for personalized experiences.
Experimentation – Web and Feature Experimentation allowing targeting to be based on ODP real-time segments. This allows us to target experiments on the individual information we have for customers, allowing a much more granular experiment.
Conclusion
Opticon 2022 gave us lots to think about and a much tighter message across the product stack that harmonizes the platform. In the next 12-18 months, we can look forward to unified interfaces, with single sign on and all of the data we have flowing and being utilized between the products. Also, now that the .NET 5 upgrade is out of the roadmap, there's more focus on feature delivery across the products, as seen in the Commerce roadmap. No new products have been brought into the platform, but we do have the new Content Graph platform that's going to be a real contender in the platform's search capabilities.
Overall, however, the key excitement for most people was being face to face with people, growing connections and really enjoying the great experience Optimizely put on in sunny San Diego. Also, as a bonus, the closing of day 3 with Magic Johnson coming on stage with Alex was pretty good too 😊.
The platform has an exciting future of growth and harmonization, and I can't wait to see where we go!
Videos from Opticon 2022 can be found here: https://www.optimizely.com/insights/opticon