Helping Ahum build an Online Healthcare Matching Service to Empower Patients
As mental health becomes an increasingly hot topic in the debate on modern healthcare, Swedish company Ahum is taking the search for mental health professionals to a new level. Their platform allows Swedish patients to search for the therapist that is right for them.
Visit Website
Project info
January 2018
Episerver , Web Development , Optimizely
The Challenge
Ahum's approach to finding a therapist is innovative, yet simple. Clients that seek a therapist can register a profile on the Ahum platform. They are then asked a series of questions about their issue. Based on their answers, Ahum uses an algorithm to choose the therapists whose skills and experiences suggest they could provide the best care for the patient. The user can then immediately book a time with the therapist of their choice and pay for said appointment online.
What Ahum needed most was a reliable agency to maintain and expand their existing platform and to make it easier and more intuitive to use. In addition, the company sought to add specific new features to the platform, all within a cost effective solution.
The Solution
Four specialists from Niteco set to streamlining, modernizing, and maintaining Ahum's website. In addition, using React, an admin page was built to manage company codes, invoices, and other back office tasks.
A planned Journal feature, also to be developed by Niteco's experts, will help document patients' mental health journeys.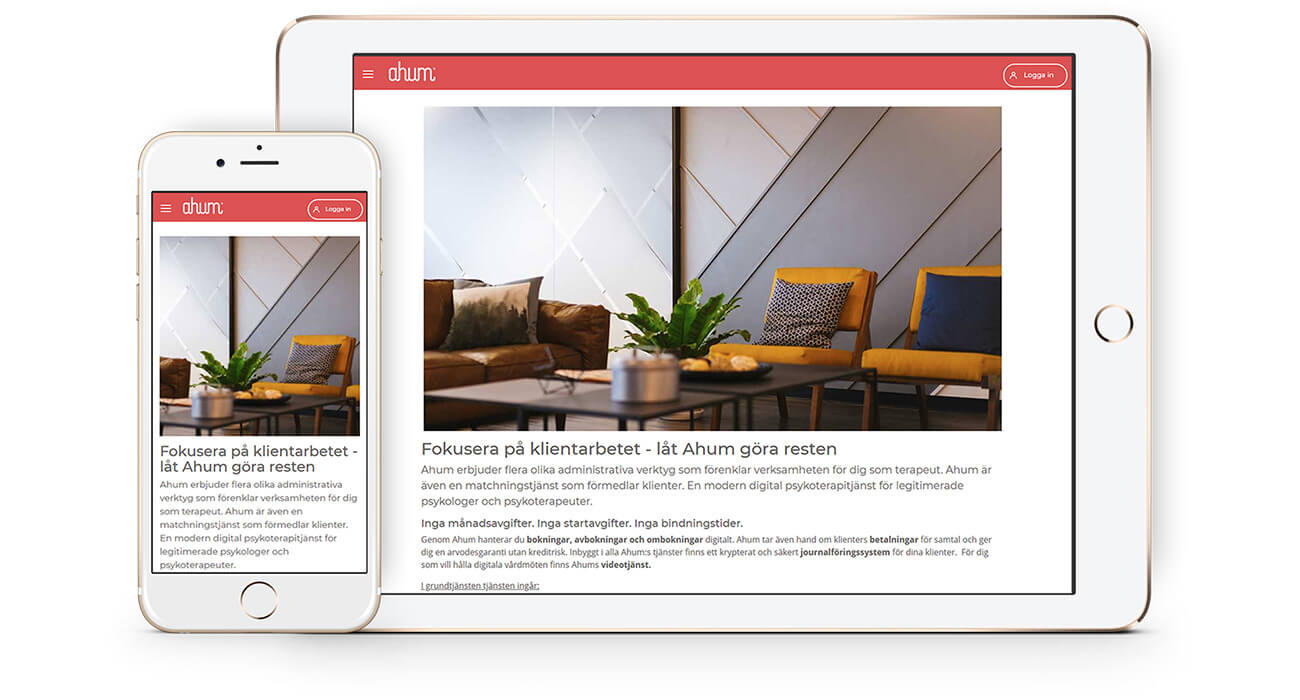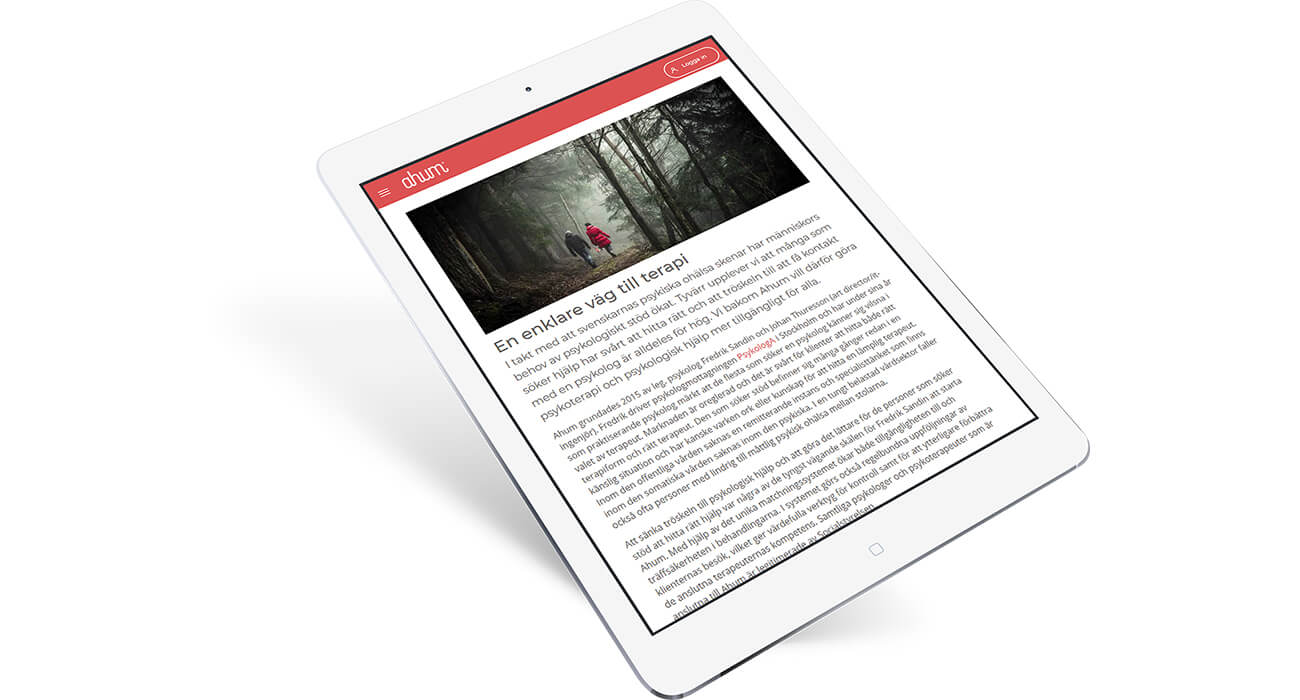 The Result
Apart from giving Ahum's site the overhaul it so desperately needed, Niteco's developers also modified the platform's checkout page, allowing employees of companies with partnership agreements to pay for their therapy sessions with company codes. Ahum has major plans for the future, including video integration. This would allow clients and therapists to 'meet' online, using a video conversation secured by Ahum. In addition, PayEx is to be used to allow patients to pay with invoices.