Complex Workflows Integrated for Collaboration
Multiple moving parts of a business can quickly transform into complex workflows. The key is how your company aligns all workflows into an integrated system for collaboration.
Visit Website
Project info
February 2016
The Challenge
Burapha Agroforestry (BAFCO) is a leader in the timber industry that had spearheaded a revolution in the Laotian forestry sector.
BAFCO's workflows spanned from manufacturing to merchandising. Niteco faced a dual challenge in order to ensure efficiency at every stage of their workflow:
How to reconfigure their mailbox system for built-in business continuity, flexible mobile workforce, and effective communication.
How to regulate BAFCO's complex processes and manage a large volume of data and documents.
The Solution
We designed a solution to power collaboration within the organization, and control system information.
Using Microsoft® Exchange Online, SharePoint Online, and OneDrive, Niteco developed a fully functioning intranet portal, which we named Buraphawood, and reconfigured the whole mailbox system.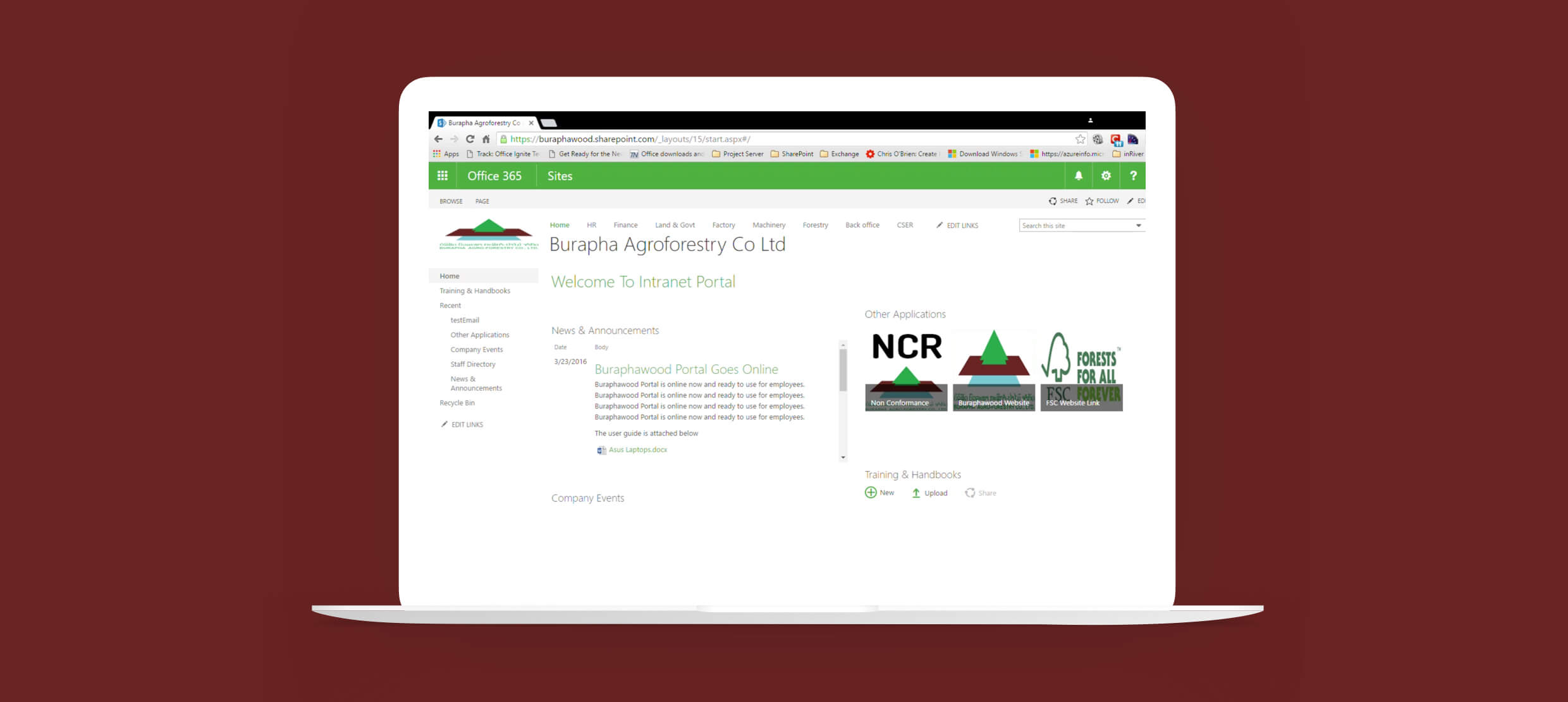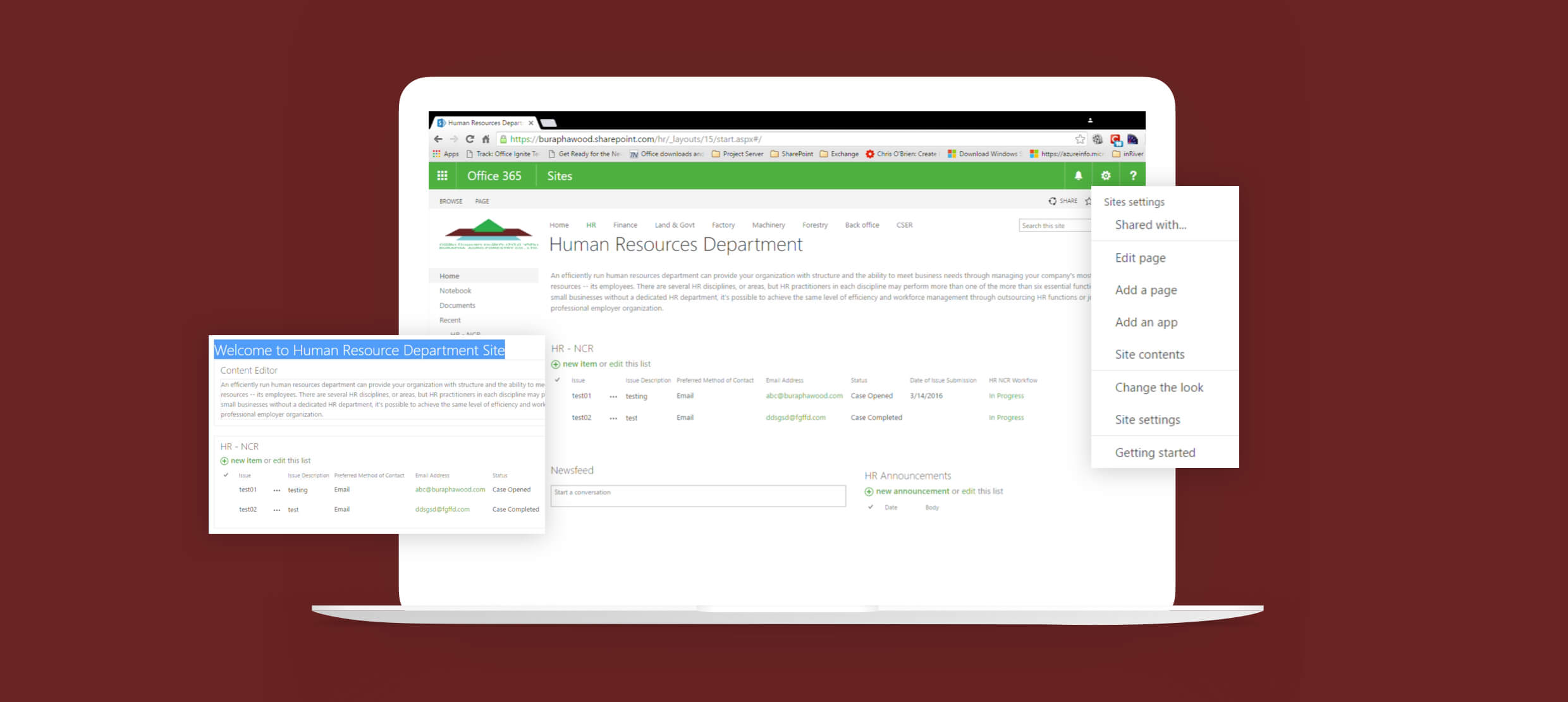 The Result
We transferred all 67 mailboxes to Microsoft® Exchange Online. Now, BAFCO employees can easily share and access documents, regardless of time and location. Meanwhile, supervisors have easy-to-use tools to keep track of workflow activities.