LexMod: Episerver Website Upgrade & Enhanced Mobile Experience
Prominent furniture provider LexMod partnered with Niteco as a reliable development to increase its Commerce sites' performance and mobile experience.
Visit Website
Project info
April 2018
UX/UI Design , Web Development , Episerver , Optimizely
Episerver CMS 11 , Episerver Commerce 11.8 , Episerver-DXC , Jira , Git , Optimizely
The Challenge
In its ten-year-plus history, furniture provider LexMod has become a favorite among interior designers, production studios and corporate offices, thanks to its high product quality and attractive prices. LexMod runs two Episerver Commerce sites – Lexmod.com for B2C business and Modway.com for wholesale B2B.
LexMod looked to upgrade its Episerver websites, increase site performance and enhance their customers' mobile experience – all challenges that Niteco's developers have experience resolving.
The Solution
Niteco's Episerver specialists moved the sites from a completely separate Azure cloud build to DXC, firmly placing them in the Episerver ecosystem. In addition, Lexmod.com was not originally built with mobile devices in mind, leaving the Niteco team with the task of creating a new mobile experience for the site. The work continues as an ongoing project, with all tasks so far delivered within budget and on time.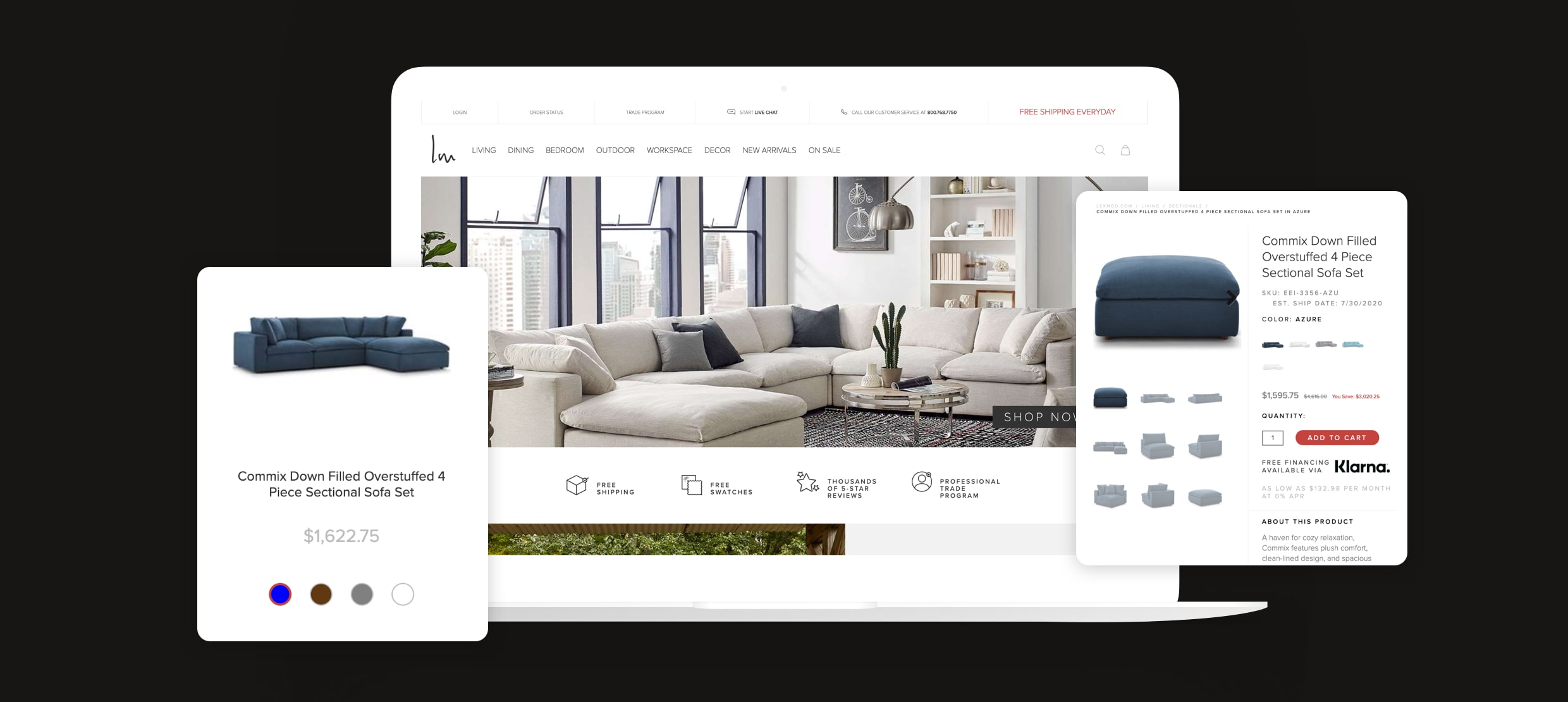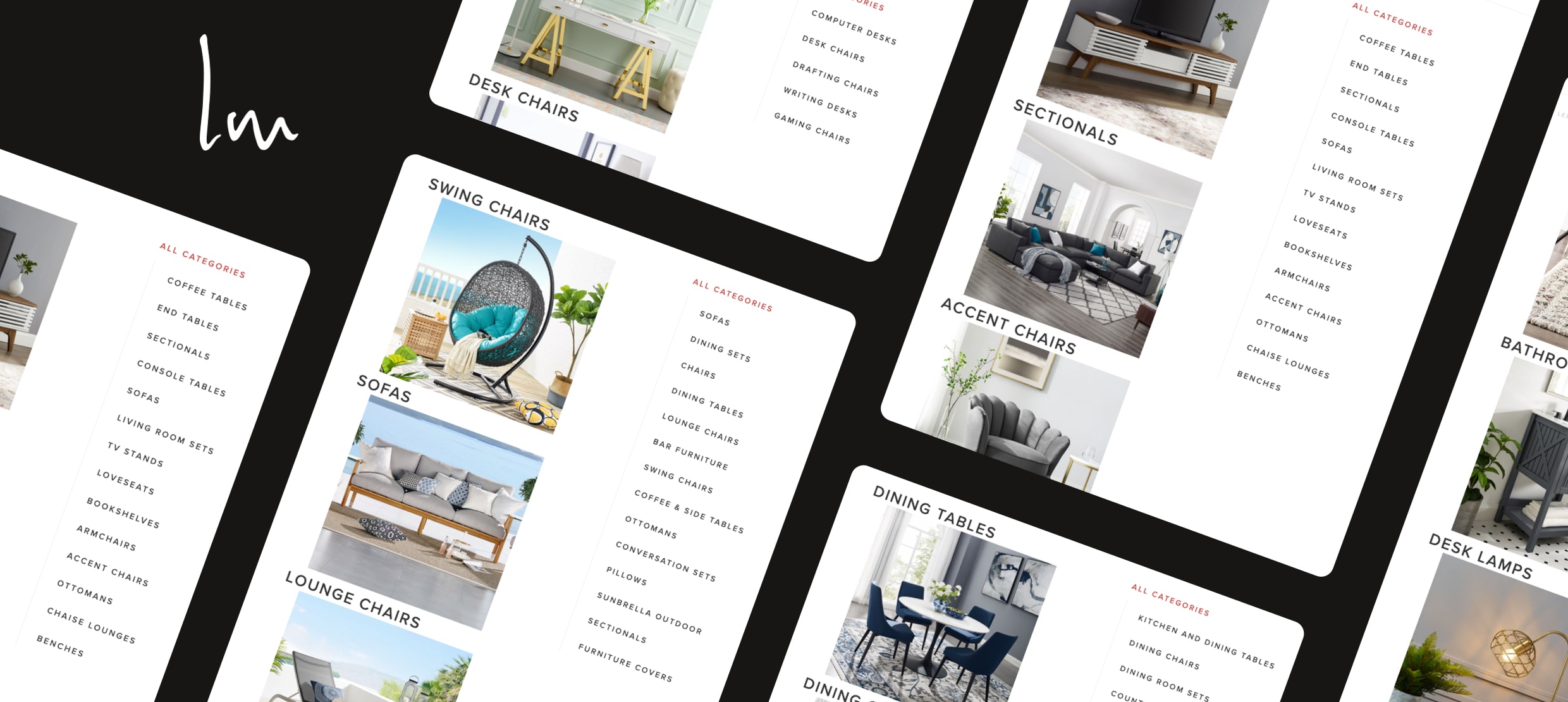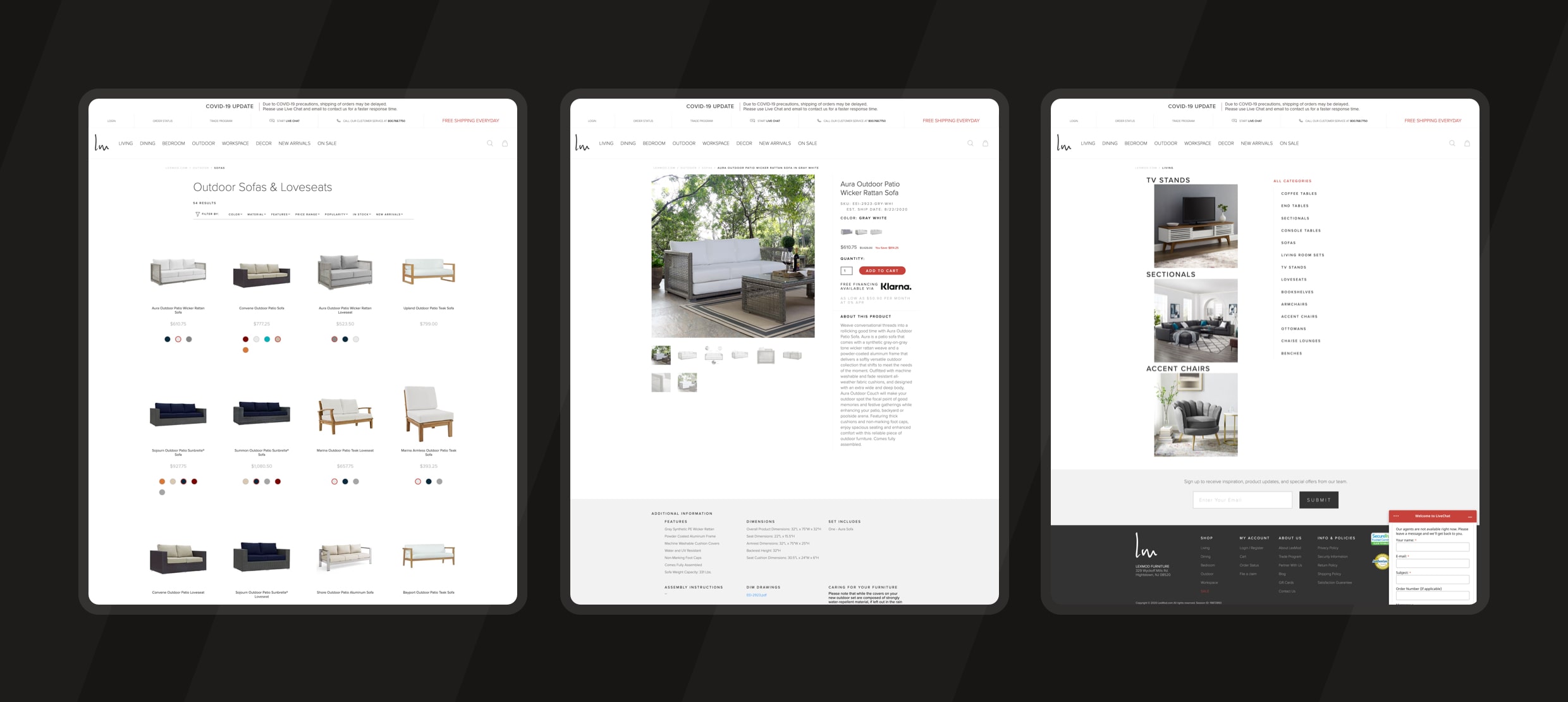 The Result
Moving the sites from Azure to DXC not only increased their performance, but it also allows Lexmod to enjoy additional support services from Episerver itself. In combination with other performance enhancement measures conducted by Niteco's team, the sites received a considerable speed boost.